Photos Of An Amputee Lady Who Carries Her Baby To Hawk Meat Pie Sparks Mixed Reactions
Photos Of An Amputee Lady Who Carries Her Baby To Hawk Meat Pie Sparks Mixed Reactions
Becoming a failure in life isn't based on our physical challenges or disabilities, it's based on if we choose to become a failure or a success. A young lady named Cynthia Okoro has got people reacting as her photos hit Facebook.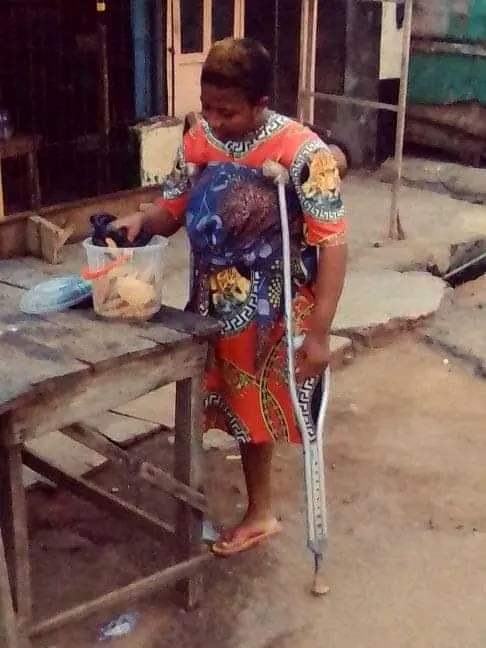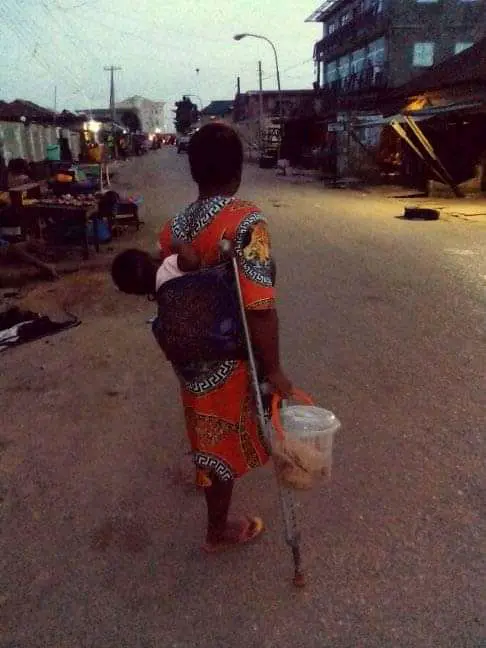 According to Ifeanyi Onyemaechi who shared the photos on Facebook, Cynthia is a 28 years old physically challenged lady. Judging by the angles of the photos shared on Facebook, Cynthia's left leg is amputated. Aside from having her left leg amputated, Cynthia is a single mother who hawks meat pie for a living.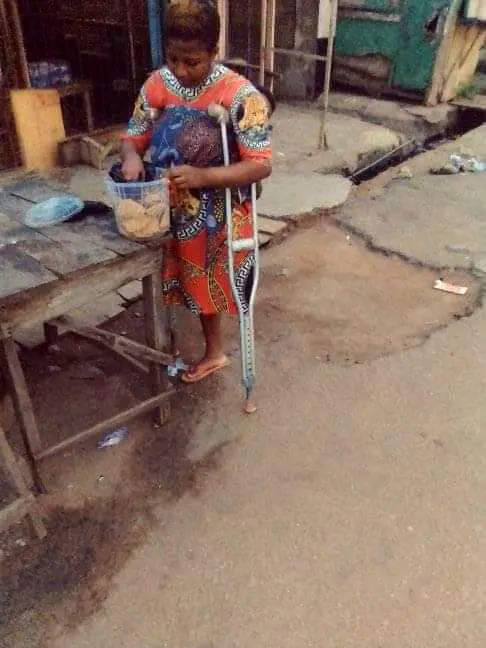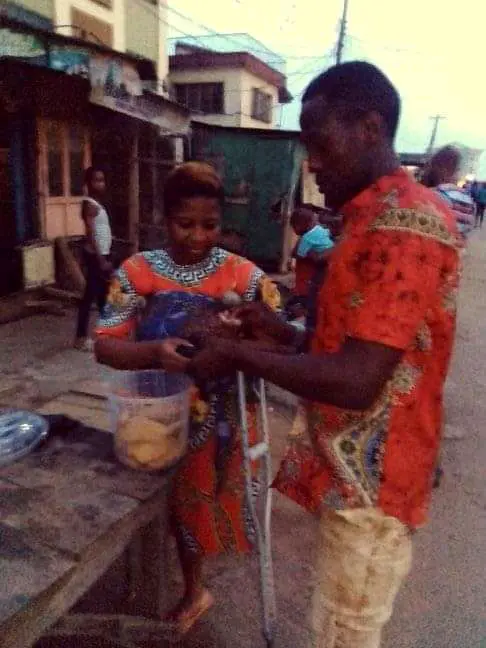 Looking at the photos shared on Facebook, Cynthia could be seen with a bucket of meat pie and a baby on her back. The courage and strength of Cynthia to come out and make a living despite her disability has sparked mixed reactions on Facebook.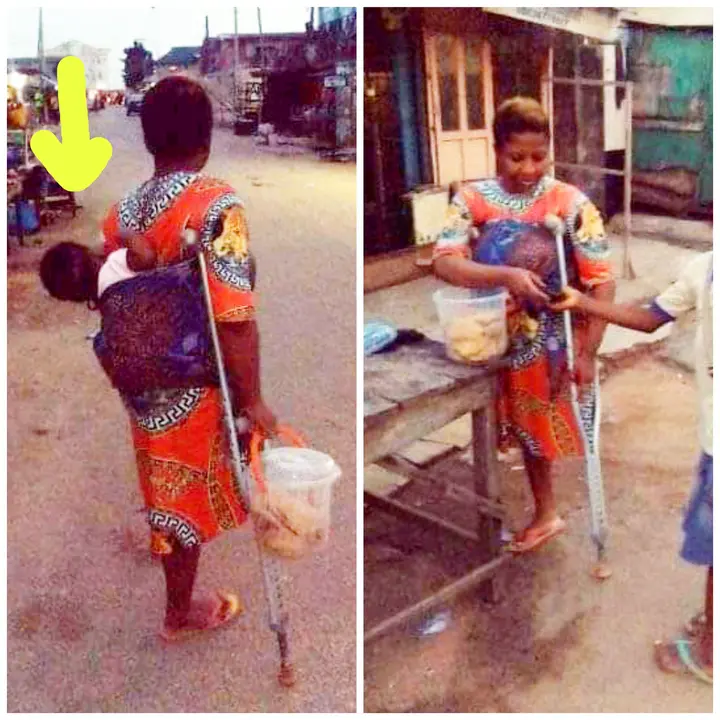 Ifeanyi who shared the photos on Facebook said that people should pray for Cynthia so God would strengthen her and bless her hustle.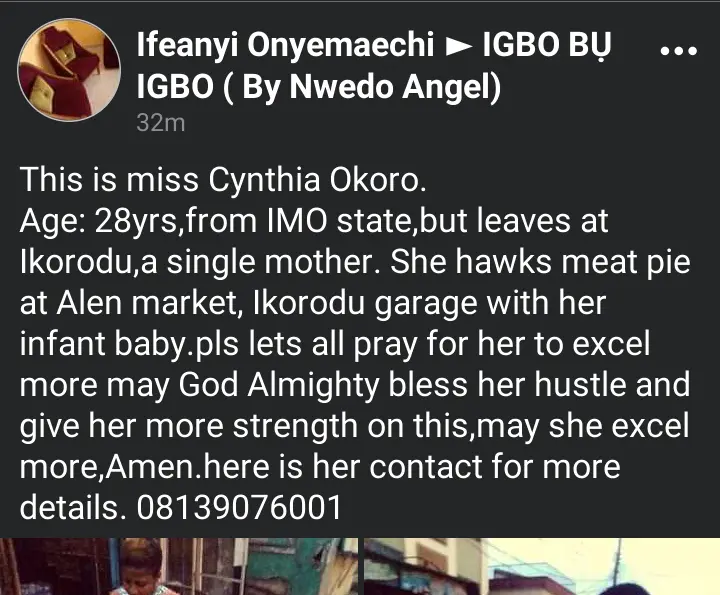 A Facebook user who reacted said that what Cynthia needs is help, not prayers.
See people's reactions.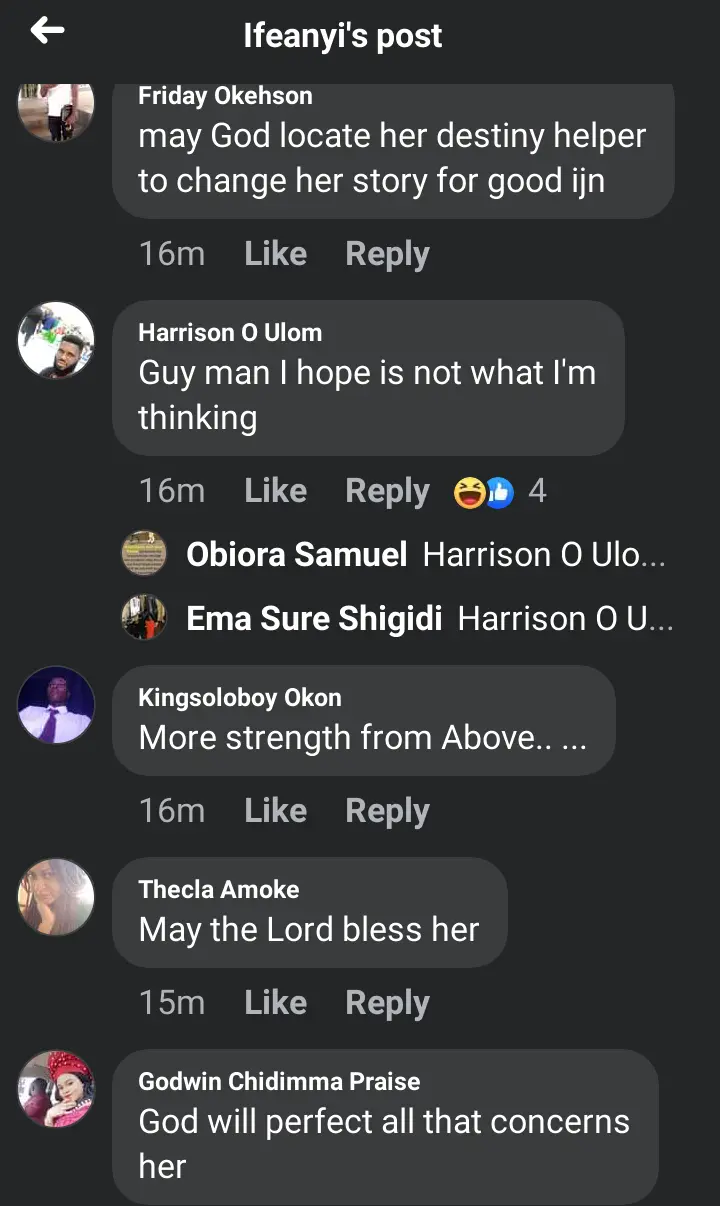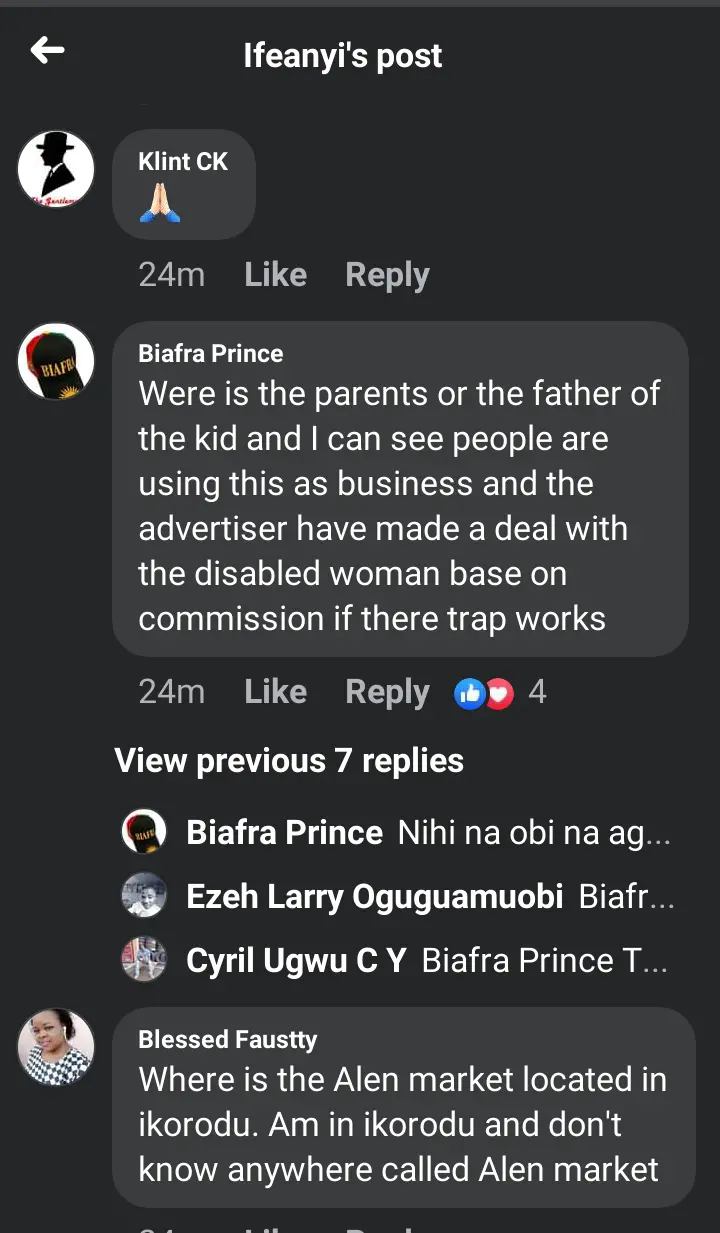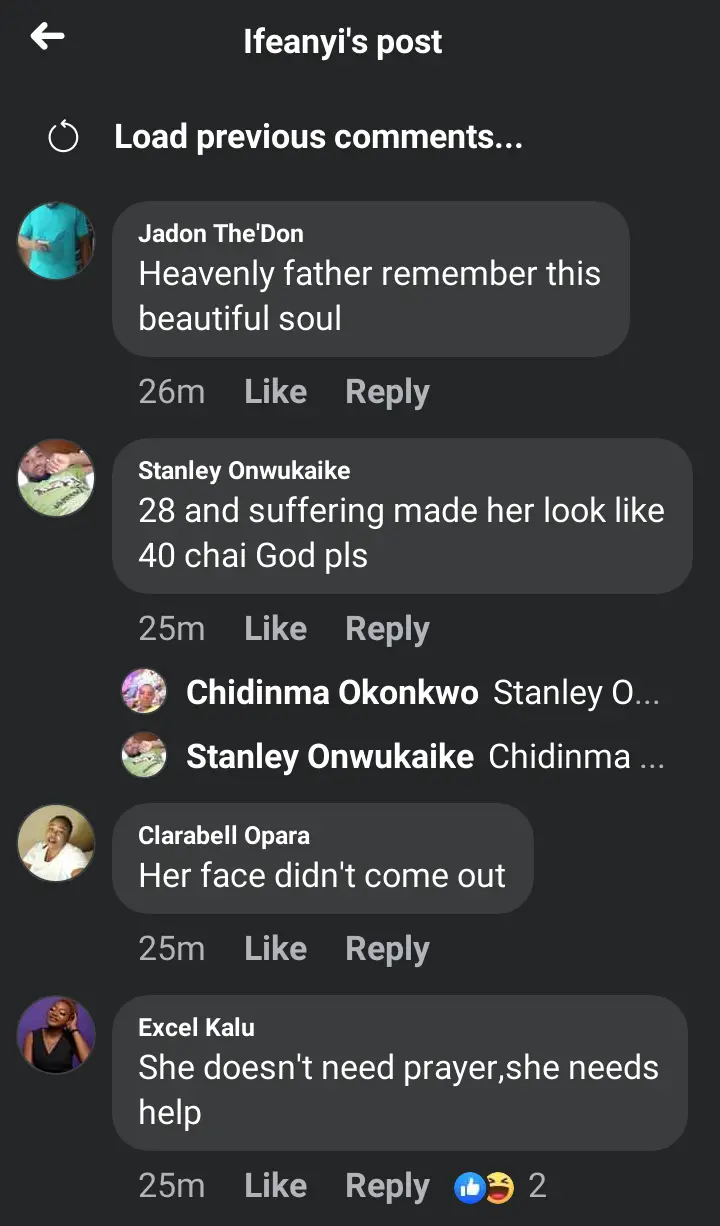 Cynthia's will to hustle despite her inability is rare and it's something we should learn from. Feel free to leave a like or a share.