I Bought Cement At N3600 On Saturday, Today They Told Me It Is N3900- Lady Laments
I Bought Cement At N3600 On Saturday, Today They Told Me It Is N3900- Lady Laments
It's very sad that things are getting more difficult in the country because the price of goods are not reducing but increasing everyday at an alarming rate.
The price of cement tripling in price will frustrate anyone who is building a house and even discourage others who have plans to build a house unless they have enough money to spend.
She lamented bitterly about the cement price while also blaming the president for being the reason why things are failing terribly in the country.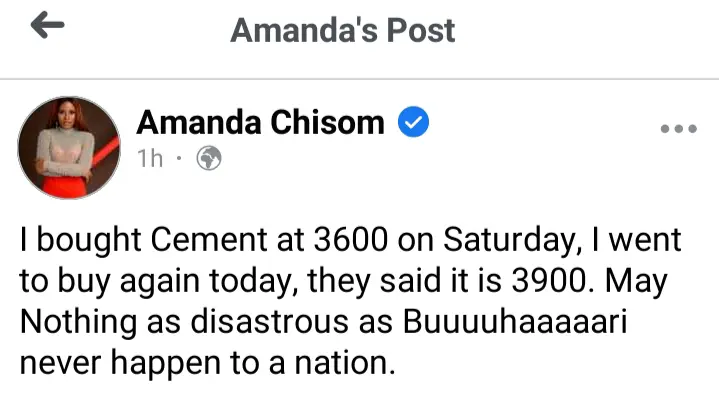 After this lady lamented on how the cement she bought for N3600 had tripled in price in just few days, Nigerians took to the comments to share their own experience.
Some said that the price of cement wherever the lady bought hers was cheaper as they had gotten theirs at N4500 which is way more expensive. A few others also said that they got theirs at N4000.
Also, another group of people cautioned the lady not to blame the president as he is not the producer of cement in the country. Checkout comments