How Can Ikonso Use Only One Magazine To Engage Security Operatives- Mazi Simon Ekpa Asks
How Can Ikonso Use Only One Magazine To Engage Security Operatives- Mazi Simon Ekpa Asks
The death of the IPOB Commander, Ikonso yesterday has thrown a lot of Biafrans into mourning after his sad and untimely demise after men of the Nigerian Police Force, Nigerian Army and DSS stormed Orlu Local Government Area of Imo State yesterday morning to end the life of the IPOB commander and 6 other militias in a secluded places which everyone think the security operatives got access to as a result of information.
A leader of Biafra, Mazi Simon Ekpa took to his Facebook Page to do a live video following the sad killing of his commander. He said that Ikonso and other fallen heroes will ever be remembered in the land of Biafra. He alleged that Fulani Herdsmen have been planning before now to capture and end Ikonso's life as he was a barrier to them by preventing them from claiming their ancestral land. Mazi Simon Ekpa said that Ikonso was strangled to death and the there was no single bullet fired at him.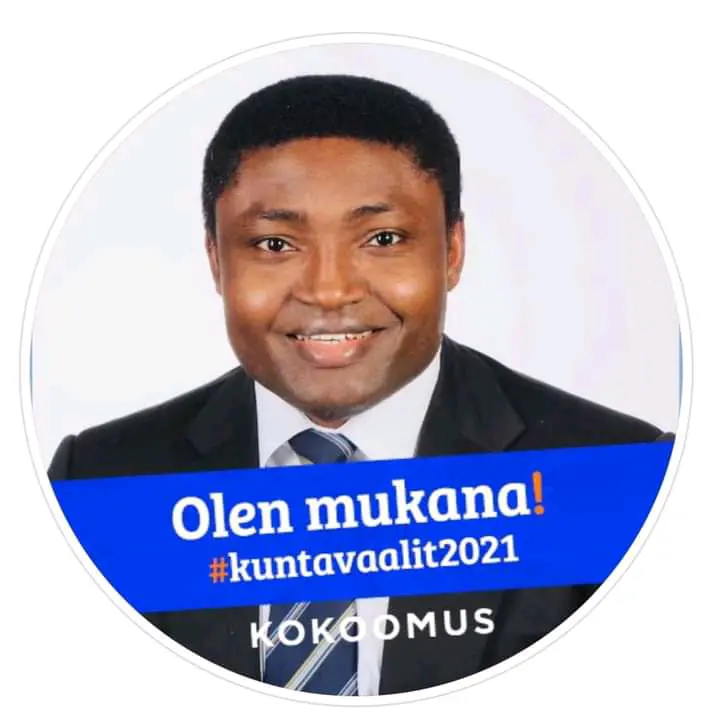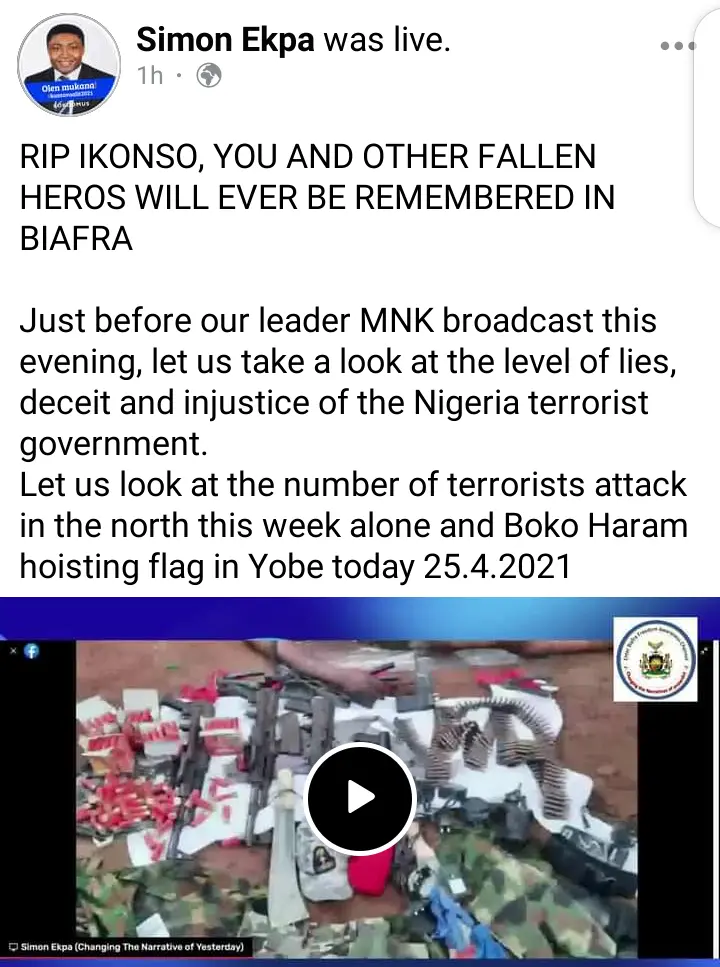 He questioned the arms and ammunitions displayed by the security operatives: he asked how possible it was for Ikonso and his men to have used 3 AK-47 with only one magazine and wonder how he was able to use only one magazine to engage the security operatives. He added that the Eastern Security Network (ESN) has no business in the city, but in the forest where they use arms and ammunitions. Speaking further, he said Ikonso was not with any arms and ammunitions while in the city before he was captured by security operatives and that it was not possible for Ikonso to engage in a gun battle with security operatives with only one magazine.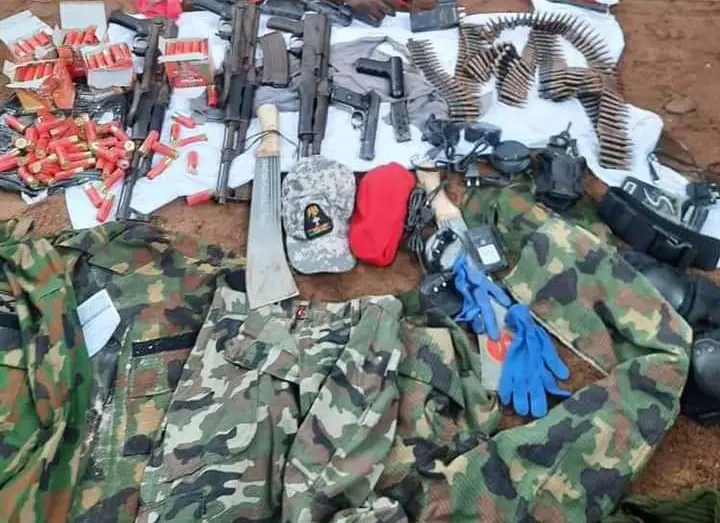 He also said that there was no ESN uniform at the place where Ikonso was killed and that there was no way he would be on duty without ESN uniform. He also said that there was no Biafra Camouflage which he said every ESN member carries along and instead military uniform were displayed aftee his capture and subsequent elimination.
He also alleged that the machete that was displayed was newly acquired and that they forgot to sharpen it before displaying.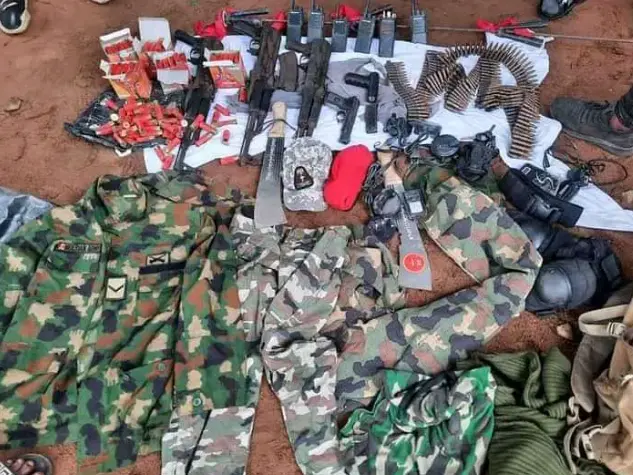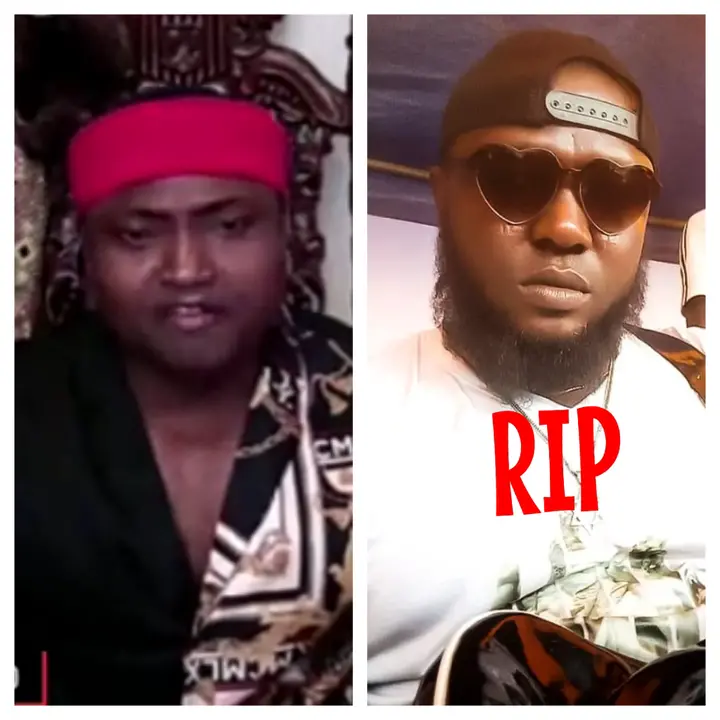 Ikonso is dead, do you think this is the end of Biafra agitation? Like, share and drop a comment.