Few hours after IPOB commander was killed, Mazi Nnamdi Kanu Speaks
Few hours after IPOB commander was killed, Mazi Nnamdi Kanu Speaks
It is no longer news that a commander of the Independent People of Biafra IPOB Ikonso was killed yesterday by joint security operatives in Imo State. His killing has sparked widespread outrage from pro IPOB supporters.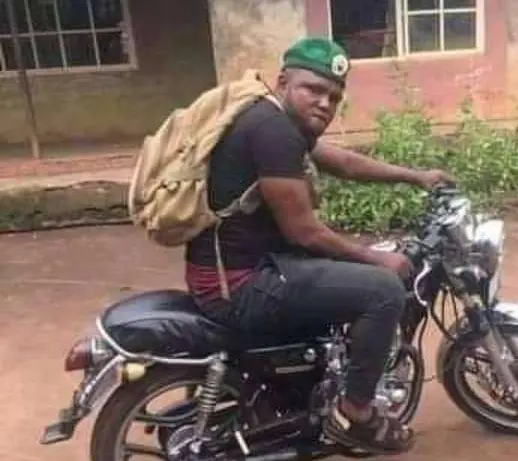 The slain IPOB commander
The IPOB leader Mazi Nnamdi Kanu had earlier issued threats to the government following the killing.
Mazi Nnamdi Kanu has spoken again in the early hours of today. He spoke via his Twitter handle.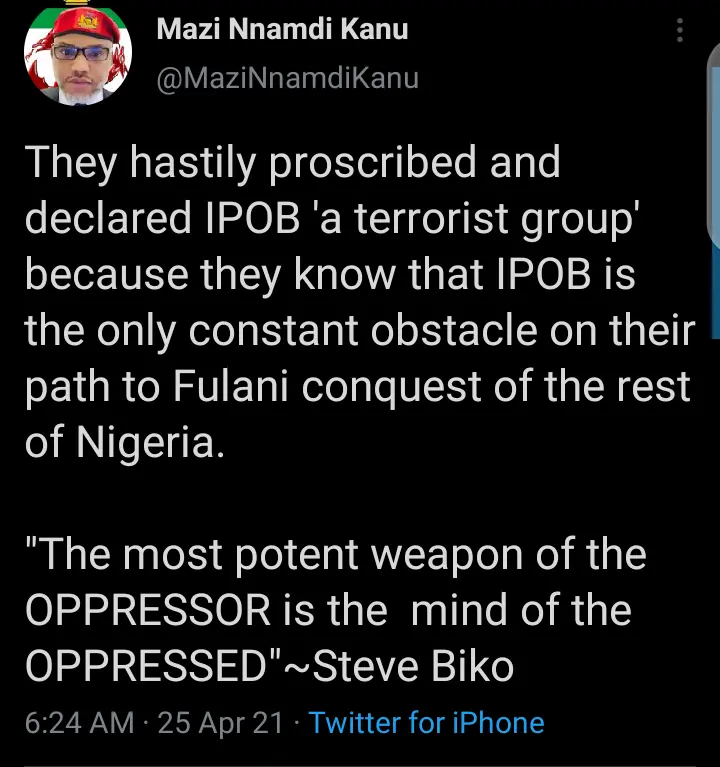 In his tweet, he quoted popular Anti Apartheid activist Bantu Steve Biko. "The most potent weapon of the OPPRESSOR is the mind of the OPPRESSED". It should be noted that Steve Biko himself was assassinated on September 12 1977.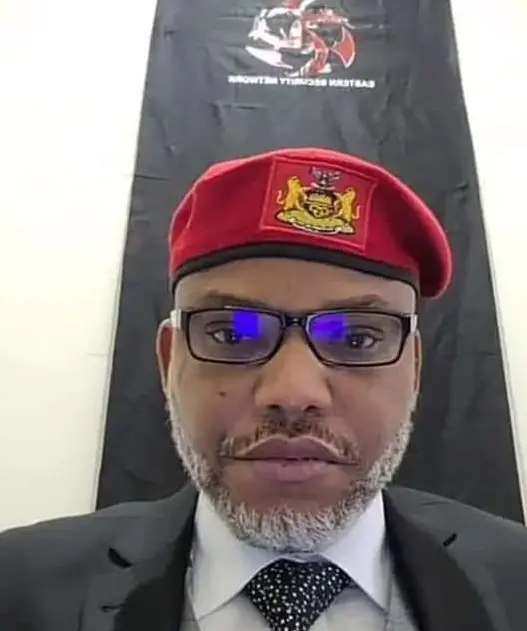 Mazi Nnamdi Kanu
Nnamdi Kanu also complained bitterly concerning the declaration of IPOB as a terrorist group.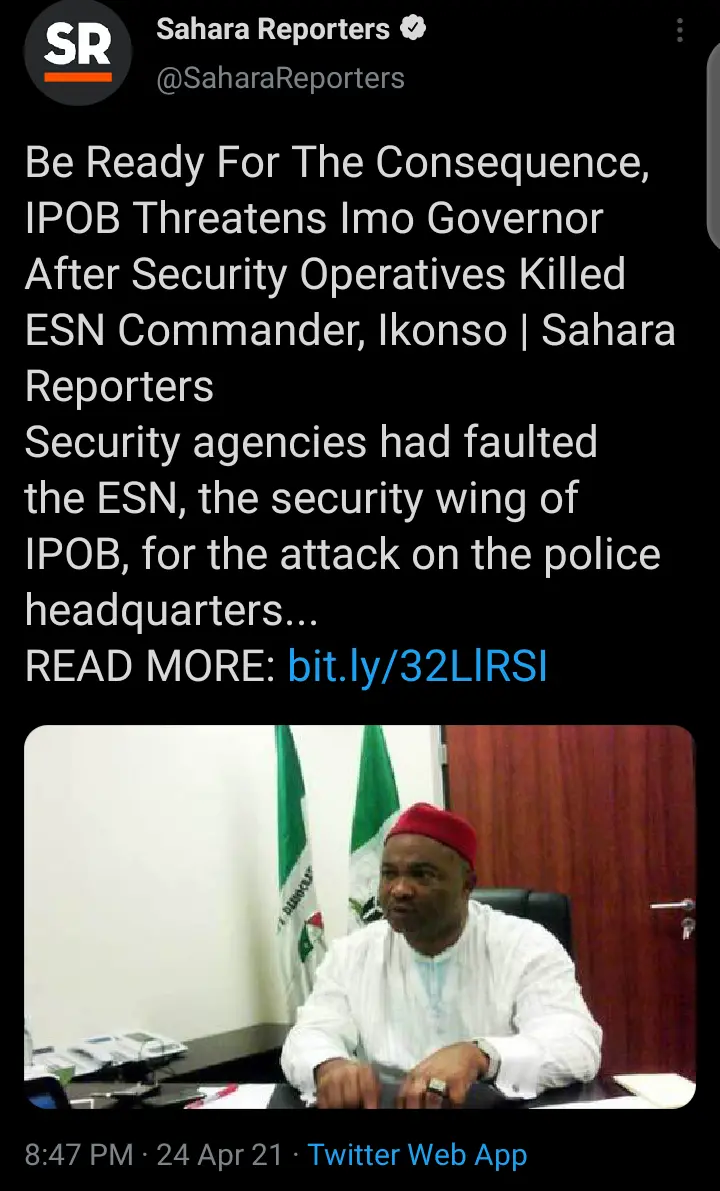 Recall that Mazi Nnamdi Kanu and his group IPOB had threatened the government 'fire and brimstone' after Ikonso was killed.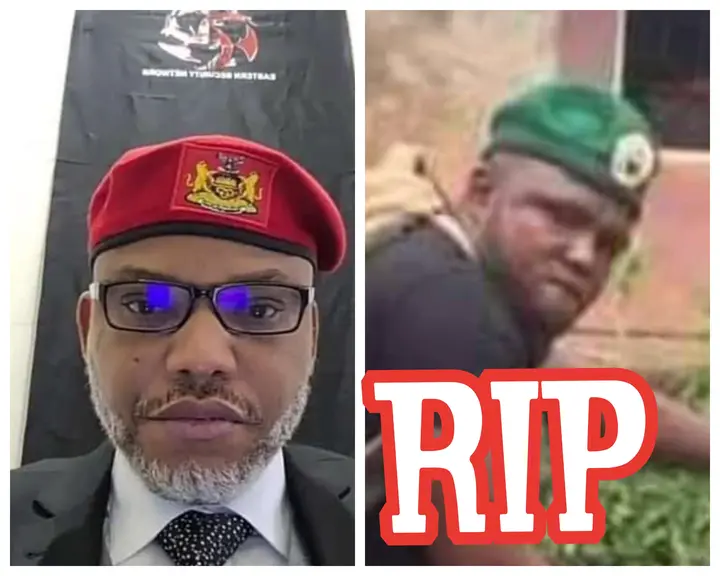 We anxiously wait to see how it unfolds.