Brothers When Approaching A Sister, Can You Please Be As Neutral And As Sincere As Possible? – Lady
Brothers When Approaching A Sister, Can You Please Be As Neutral And As Sincere As Possible? – Lady
There is no doubt that God chooses a future partner for any single christian youth that faithfully and obediently wait on Him. God has diverse means of speaking or communicating with his children. It will now be your own wisdom as a Christian to understand and get used to your means of hearing from God.
The issue of marriage is a very delicate issue which calls for divine intervention on God part and obedience plus patience from single christian youth.
A Christian lady on Twitter popularly known as "Pstifee" has made a very important Plea to christian brothers regarding their way of approaching sisters.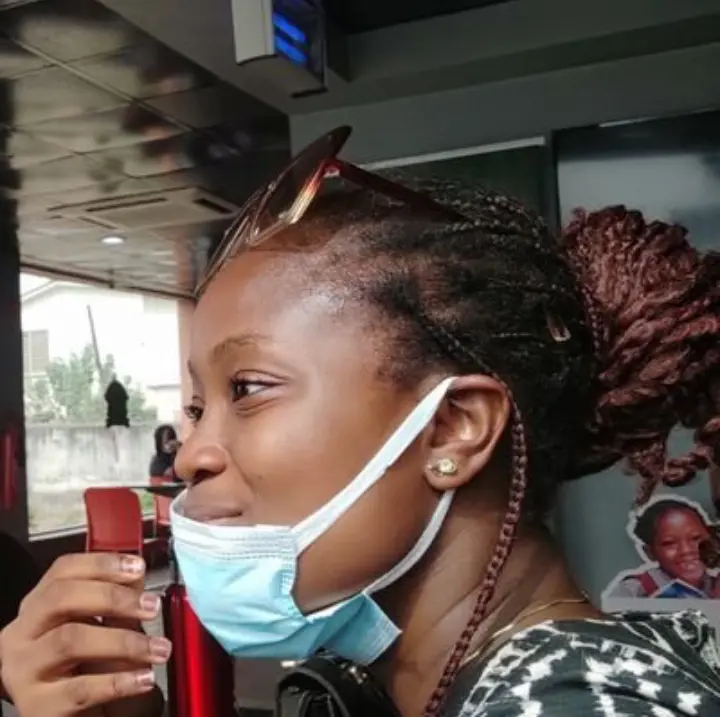 In her words, she advised christian brothers to be neutral and sincere in their manner of approaching a sister. She said it is important that the sister knows and is double sure that you didn't approach her only because God said you should.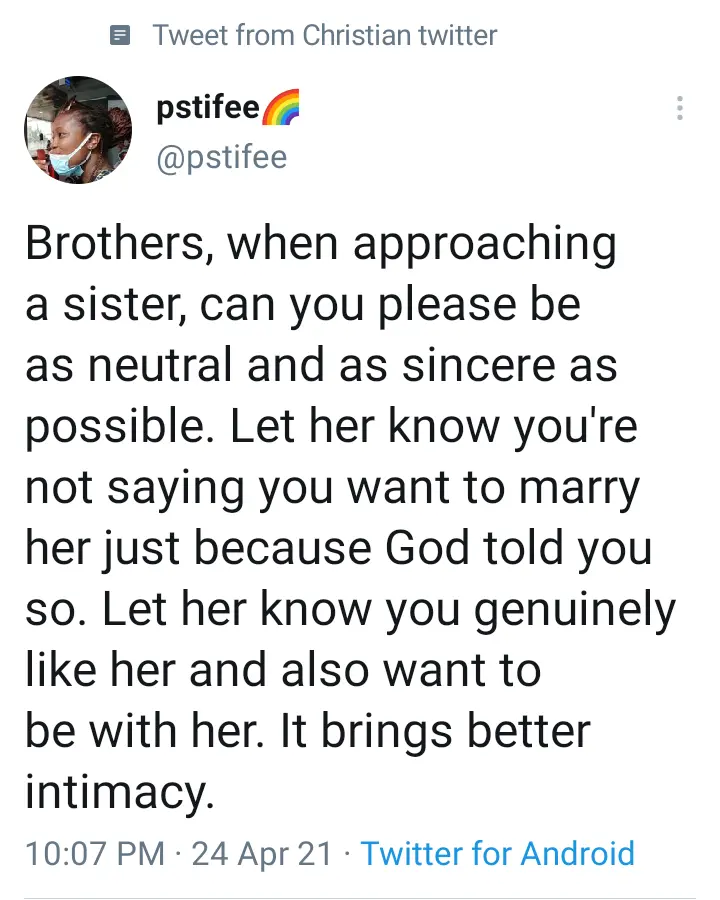 "Brothers, when approaching a sister, can you please be as neutral and as sincere as possible. Let her know you're not saying you want to marry her just because God told you so. Let her know you genuinely like her and also want to be with her. It brings better intimacy".
Her post seems simple and easy to understand but however, some brother reacted negatively to this post in the comment section.
@ogohsamuel: "I understand your submission but I wish to ask. Which is more important to you that God told him to marry a lady or Because he genuinely likes the lady".