How Can Someone who Lives in This Type of Apartment Sleeps on the Floor?' Man Laments
How Can Someone who Lives in This Type of Apartment Sleeps on the Floor?' Man Laments
In the world today, Many people have what makes them unique. Some have so much love for fashion while some have so much love for houses, cars, etc. But one of the most common dreams of every man is to have a nice House of his own.
Recently A Facebook user took to Facebook to share a strange story of a Nigerian man who acquired a new house. According to reports, the man strived so much to acquire a beautiful flat, the thing that surprised the world is that even after he had acquired the beautiful house, he still sleeps on the floor. This brought him lots of critics and questions from people.
In the Facebook post, the man asked "How can someone who lives in this type of apartment sleep on the floor?. Instead of foam, he bought a costly designer duvet. Does he have a sense or not, Please your opinion."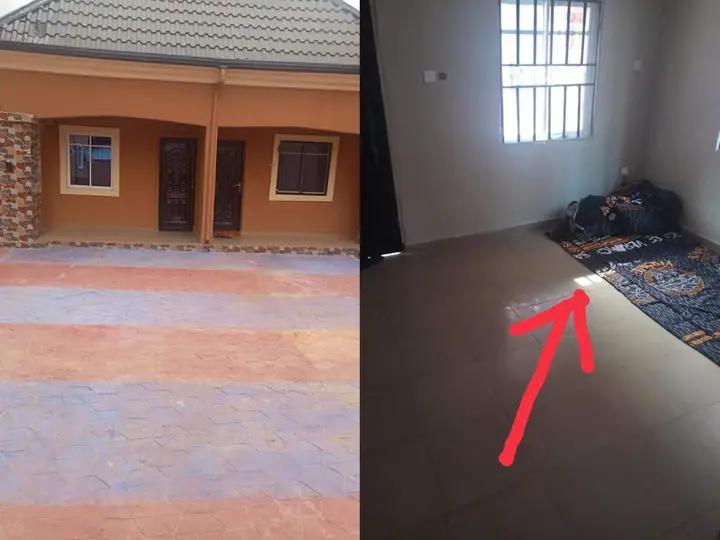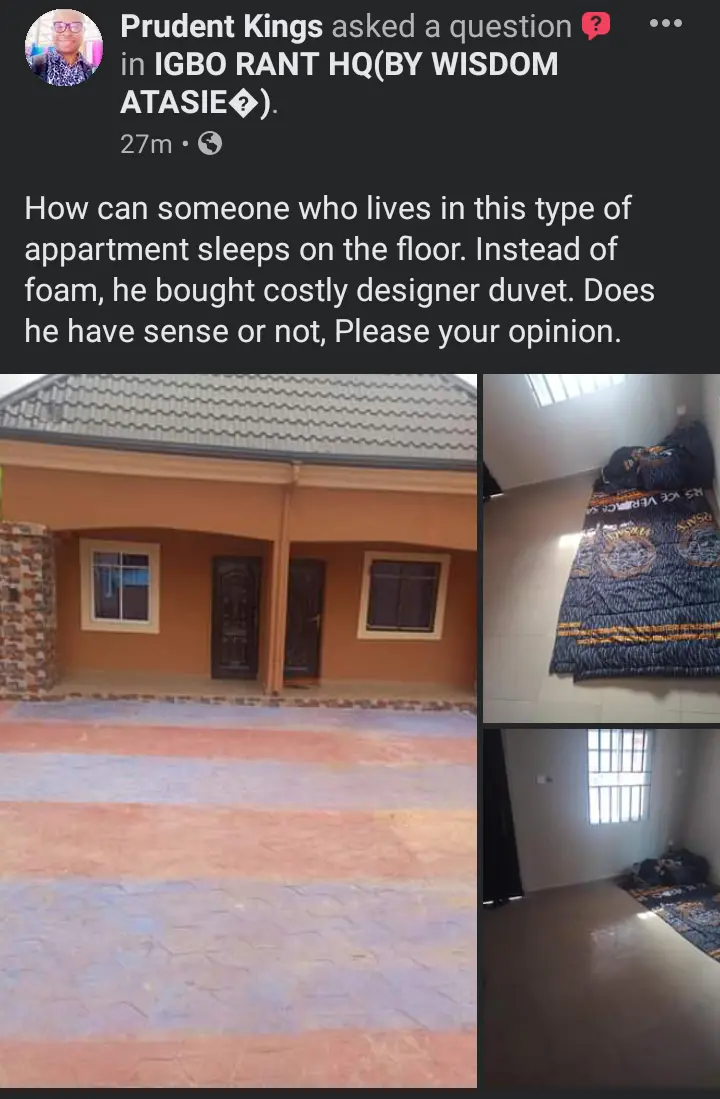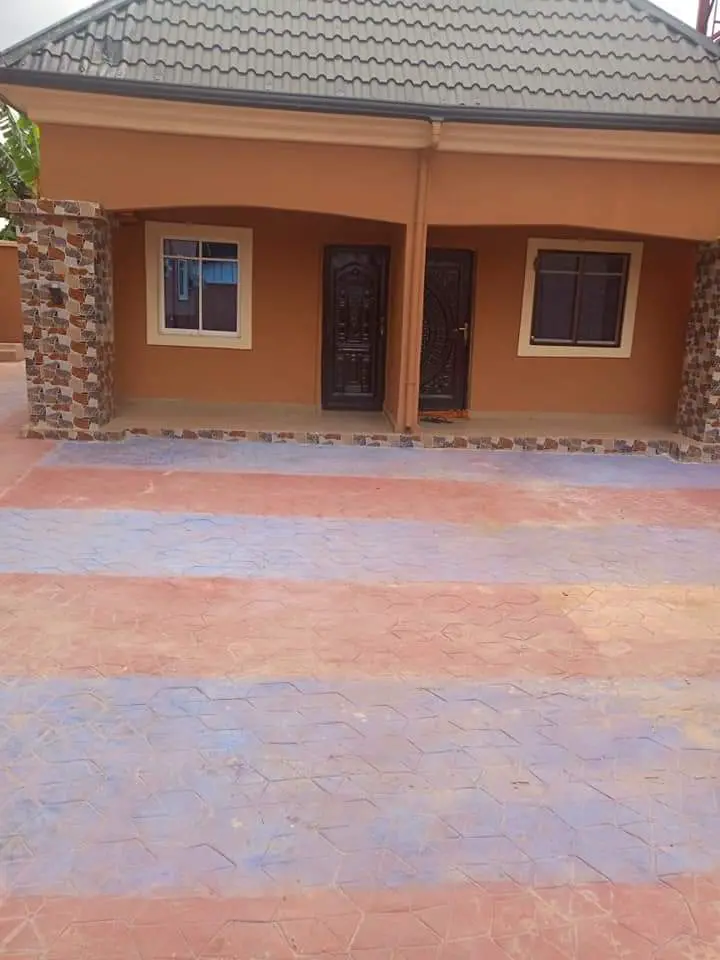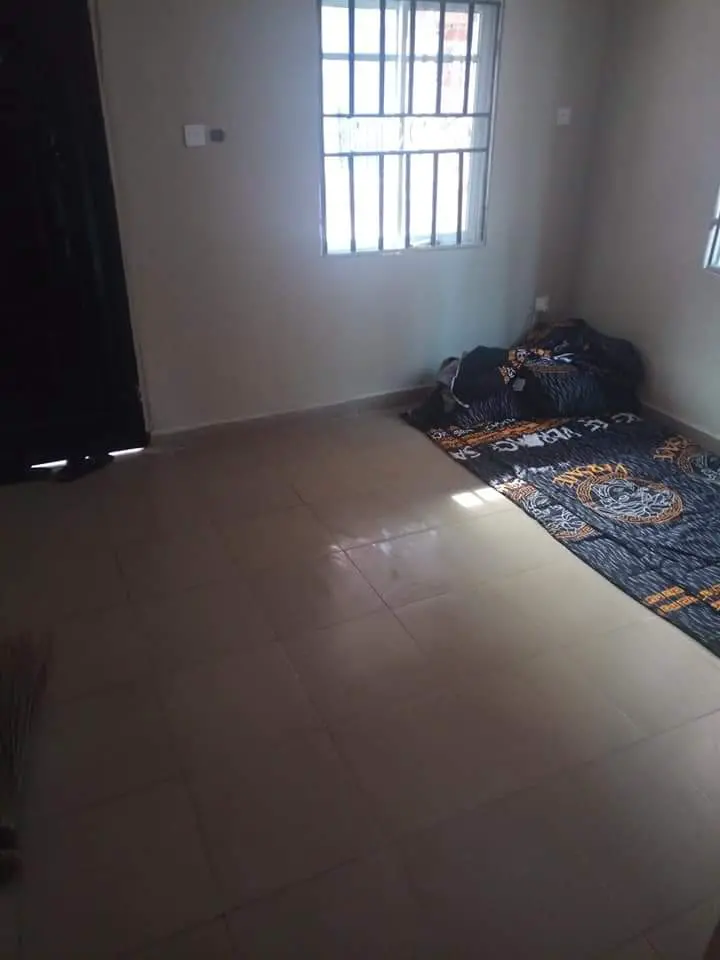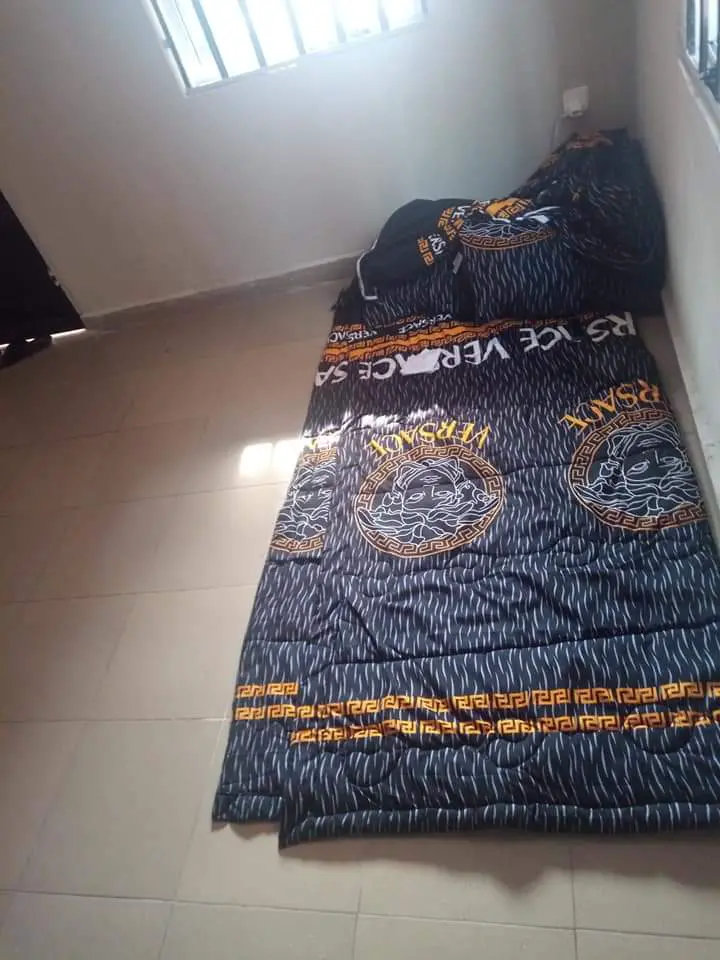 Ever since this was posted on Facebook, it has been generating lots of reactions from people. Check out people's comments below.