He was angry because I Didn't let him Touch me Last Night- Lady narrates Experience with a man
He was angry because I Didn't let him Touch me Last Night- Lady narrates Experience with a man
A Nigerian identified simply as Omo Deborah Efe, has taken to popular Facebook page, Match Maker, to narrate the experience she had with a man she went to visit.
According to the lady, she accepted to visit the man after many requests from him.
On getting to his house, she discovered that everywhere was dirty and unkept.
She also discovered that her guest's cooking gas was exhausted, and so she couldn't cook, despite that she went with some foodstuffs.
She narrated that the man also made advances at her in the night, but she refused. This got him angry.
The next day, she picked up her bag and left after be delayed to give her transport fare.
Below is her full story: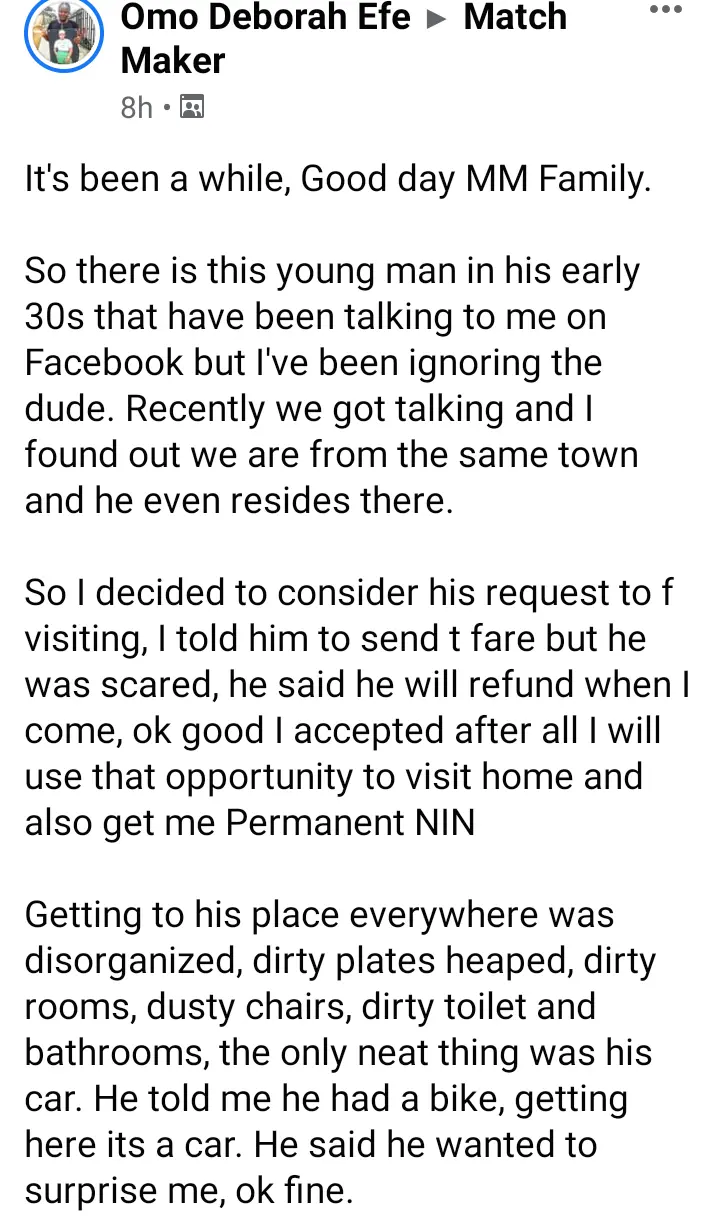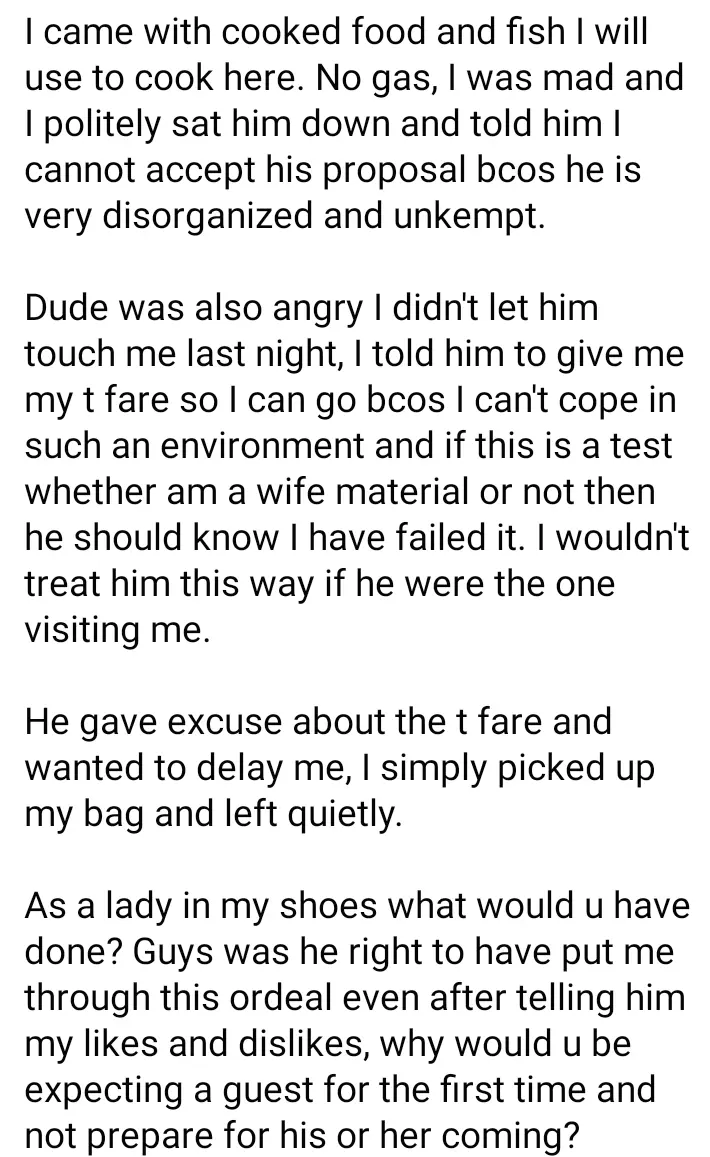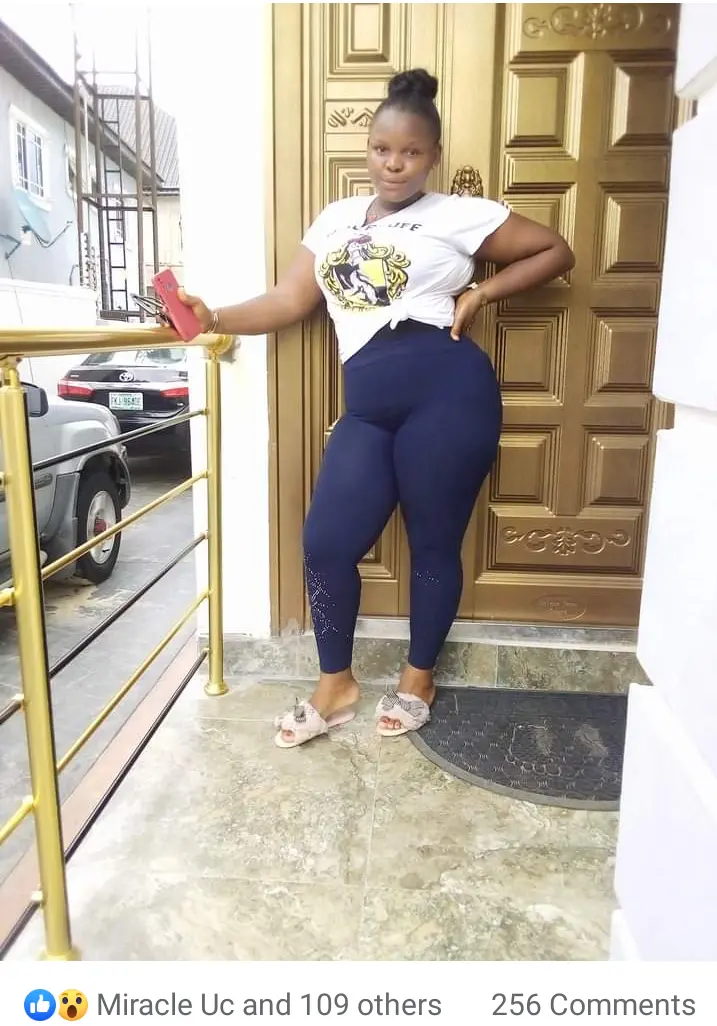 When I see this story, the first thing that came to my mind was that the man may be trying to test her ability to tolerate and manage a home.
But on a second thought, I do not think it is proper to leave ones house dirty and unkempt, especially when you're expecting a visitor.
Below are some comments from people about this issue: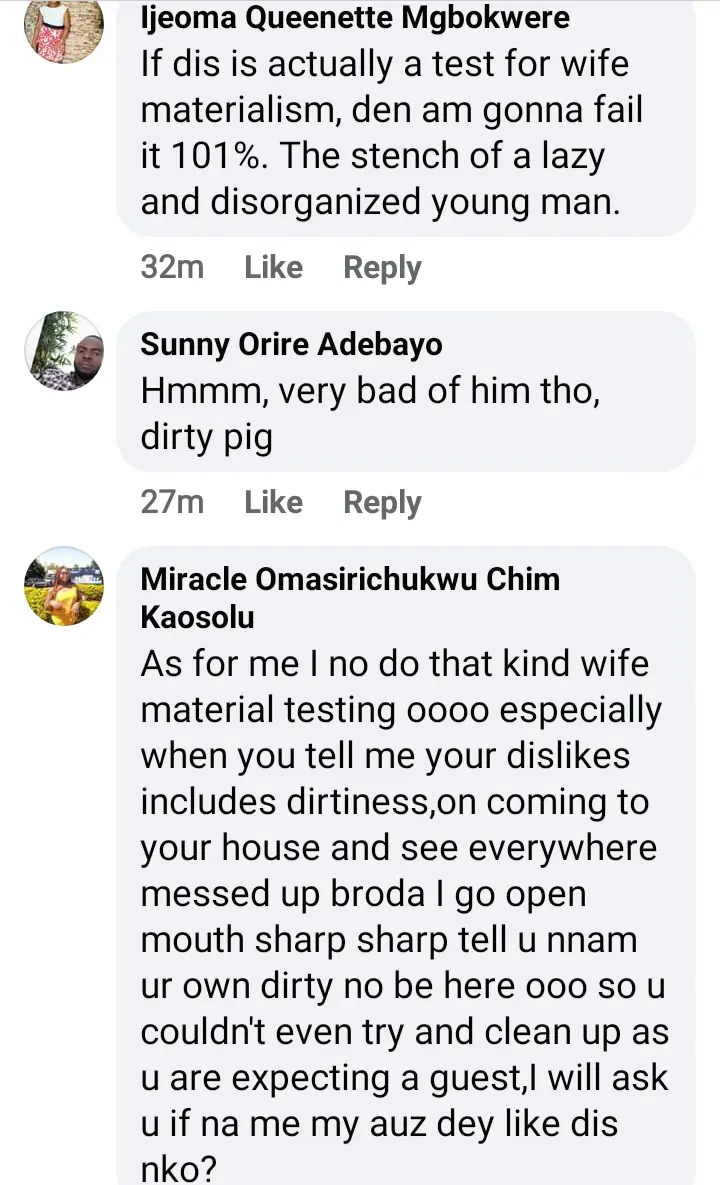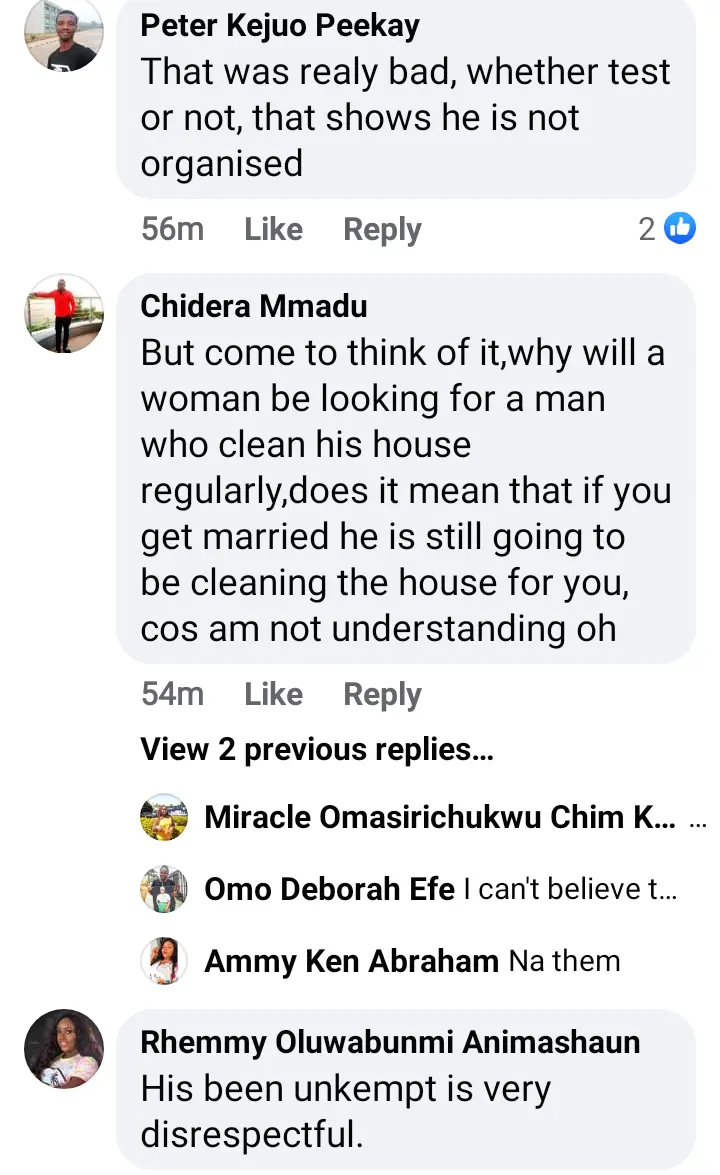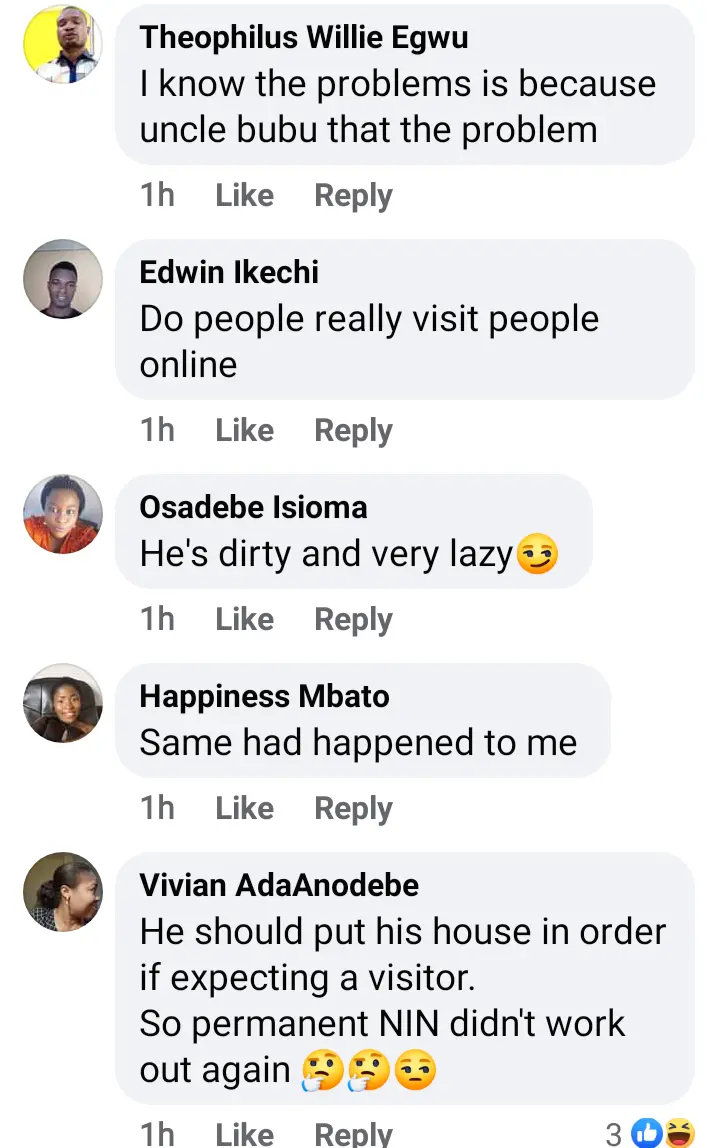 What can you say to this?