This woman deserves to be Arrested for what She is planning to do to his Husband (Read Chats)
This woman deserves to be Arrested for what She is planning to do to his Husband
This woman deserves to be arrested for what she is planning to do to his husband.
The above is a leaked chat of a woman talking to her friend about her husband being in a relationship with the baby mama, who is currently at high school. The woman have been married for some time to his handsome husband. It happened that his husband cheated on her with the school learner and the school learner became pregnant as they were busy having nice time secretively.
It is so unfair that men turn up to do unacceptable things in their marriages and regret them after. how can you cheat with the school learner whilst you have a wife at home whom you are married to? We really don't know the reasons why this man cheated on his wife.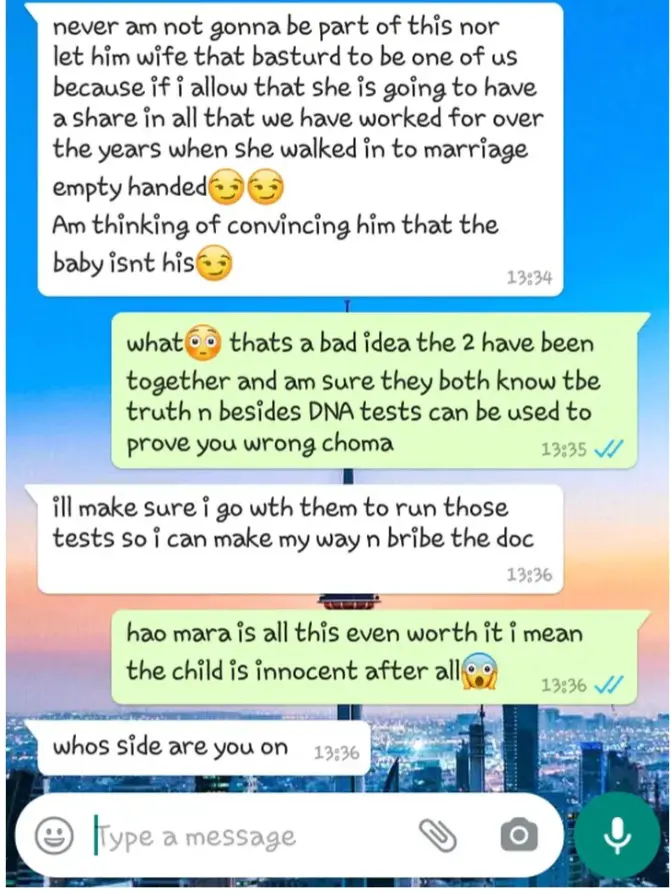 This woman was chatting with her friends and she told her friend that her husband wants to move on with the baby mama, and want to marry him because he has the child with her, then her friend asked her why would he think of such a thing, she told her that maybe his husband want to be there for the child.
This woman is planning to convince her husband that the child is not his,and she is ready to accompany him, she will do the DNA test and fake the results,so that the husband and this learner can separate. This is an atrocious thing to do and this woman needs to be arrested.
What do you think.leave your comment below