Lady Reveals Why You Should Avoid Dating Men Who Are 19 To 27 Years
Lady Reveals Why You Should Avoid Dating Men Who Are 19 To 27 Years
The controversial female Twitter influencer made the revelation through her official Twitter handle @toolzbeib where she has been making several controversial statements through.
Most women believe that men who are young and between the ages of 19 to 27 years are not mature enough to be in a relationship because they don't have money or are not well developed mentally to handle a woman.
According to some women, dating a man who is less than 28 years old would mean that you will have to deal with a man who is not yet ready to foot your bills or to understand your needs as a woman.
But what some of these women don't know is that most of these men who are less than 28 years old may even be more matured than even men who are above 30 years.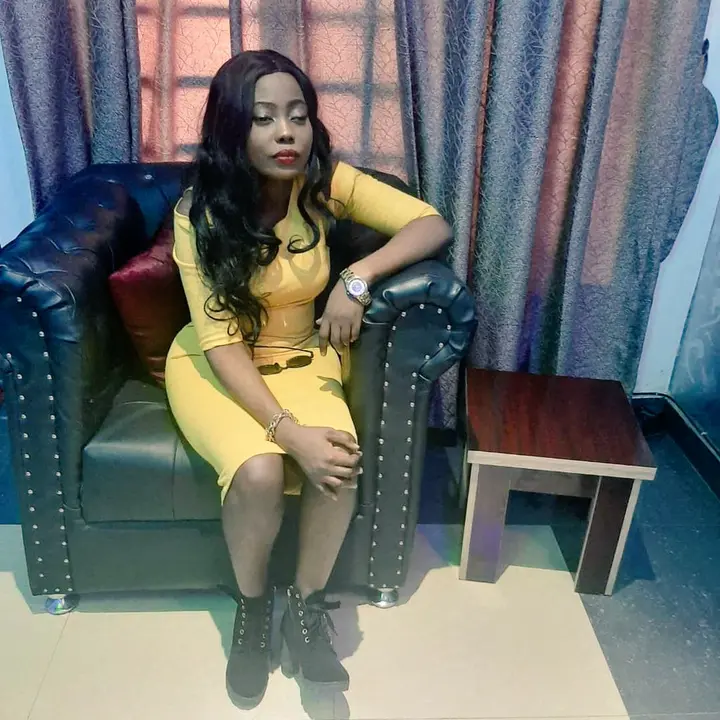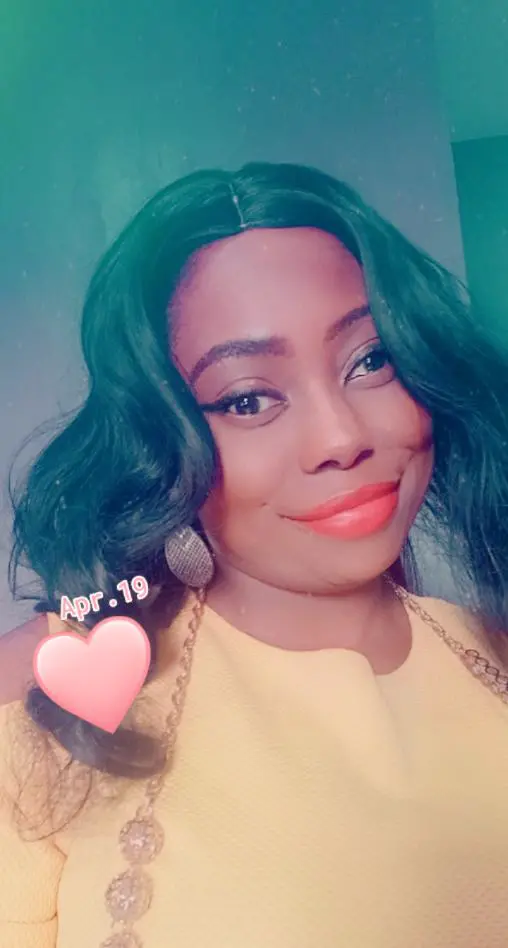 Dr Toolz had said in her Twitter handle that women should avoid dating men younger than 28 years old due to the following reasons.
Some of the reasons she stated are that, the man who is 19-27 years old may be a typical mummy's boy, he may be stuck on their ex, cheat a lot, party most times and have no plans about their future.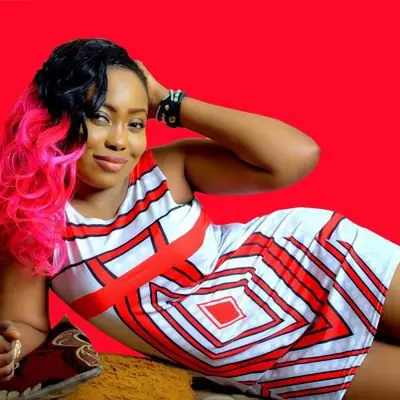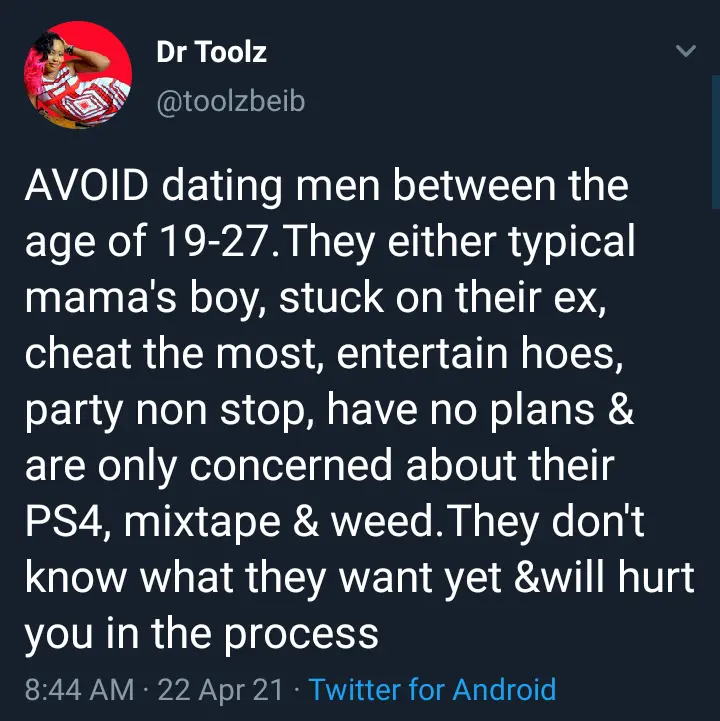 Some persons who have reacted to the tweet have disagreed with her, saying that she was very wrong to think that all men behave and think the same way.
Others enjoined her to bear in mind that it is not only the females, but also some females also behave the same way.