Do Christians and Muslims Worship the Same God? – Dr. Mahamudu Bawumia answers Critical Question
Do Christians and Muslims Worship the Same God? – Dr. Mahamudu Bawumia answers Critical Question
In fact, many people don't realized that between Muslims and Christians, there is actually more that unite us than divide us, a lot more. We worship the same God "Allah" the God of Abraham, the God of Isaac, the God of Jacob, the God of David, it's the same God that we all worship.
We all believe in the virgin birth of Jesus. As the two religion, we both believe that Jesus was born of the virgin Mary. We revere Mary so much that she is the only female, who is mentioned directly by name in the Quran, the only female and you have the whole chapter in the Quran "Suratu Maryam" which is dedicated to the virgin Mary.
Indeed, there are more mentions of Mary in the Holy Quran than in the whole New Testament. We all believe in the miracles of Jesus Christ, we believe as Muslims that Jesus talked when he was in the womb. We believe the miracle he performed to give sight to the blind and so on. And as Muslims and Christians, we all believe that Jesus will come back before the day of judgement to defeat the false prophets and the Antichrist. We share that common belief.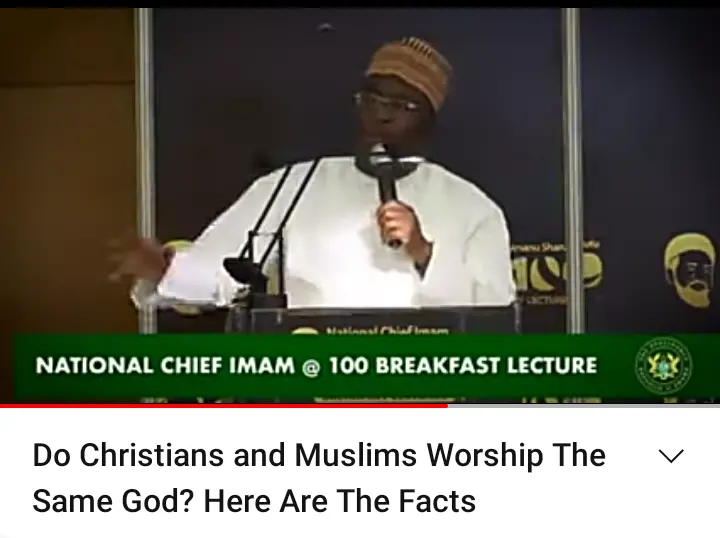 But what is also more important is that, Prophet Muhammad (SAW) told all Muslims that, among all the religion that we have, we as Muslims should be the closest to the Christians, that is what he told us because they are good people. So, today if you are a Muslim and you say you don't like Christians, it means you don't understand Islam and if you are a Christian and you say you don't like Muslims, then you don't understand Christianity. There is more that unite us, the two religion than divide us, but we've allowed people like the Terrorists to hide under the canopy of religion to try to divide us.
What can you say to this?