I'm Dying Of Hunger, Please Help Me -Woman Whose Restaurant Was Demolished In Kaduna Cries Out (Video)
I'm Dying Of Hunger, Please Help Me -Woman Whose Restaurant Was Demolished In Kaduna Cries Out
The owner of 'Asher Kings and Queens Restaurant and Lounge' that was demolished by Kaduna State Government few months ago has cried to Nigerians for justice as she has been unable to fend for herself and children since her only source of livelihood was truncated over claims that the facility was intended to be used for a planned 'Sex Party'.
SOURCE: Sahara Reporters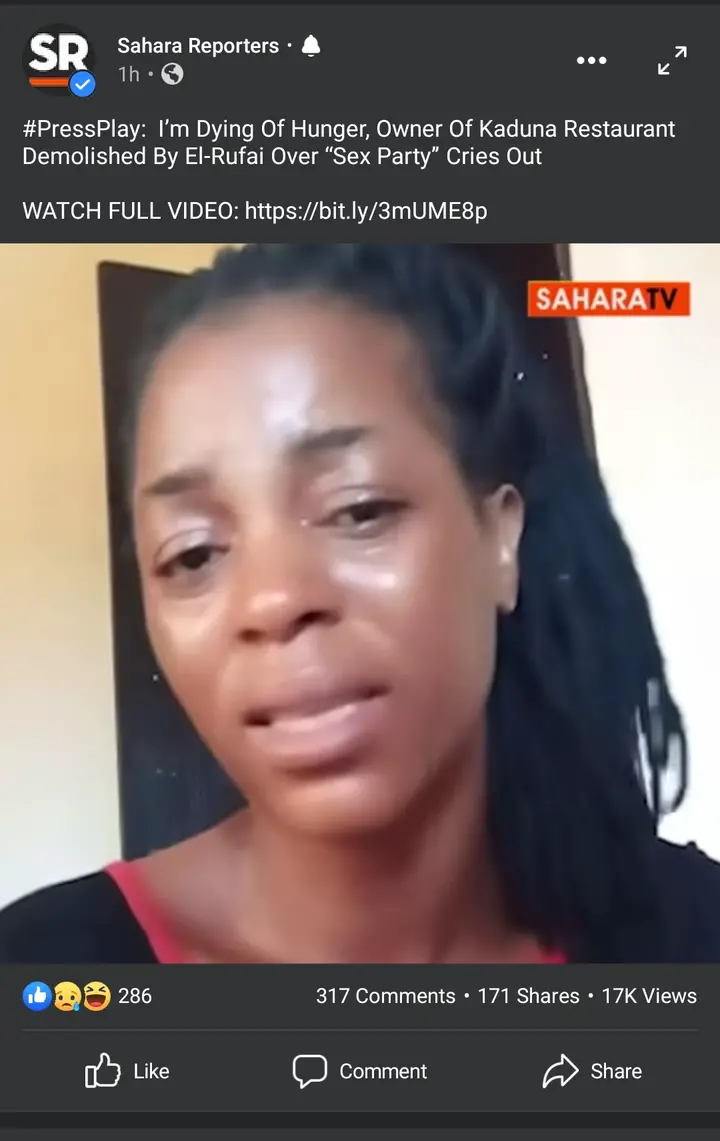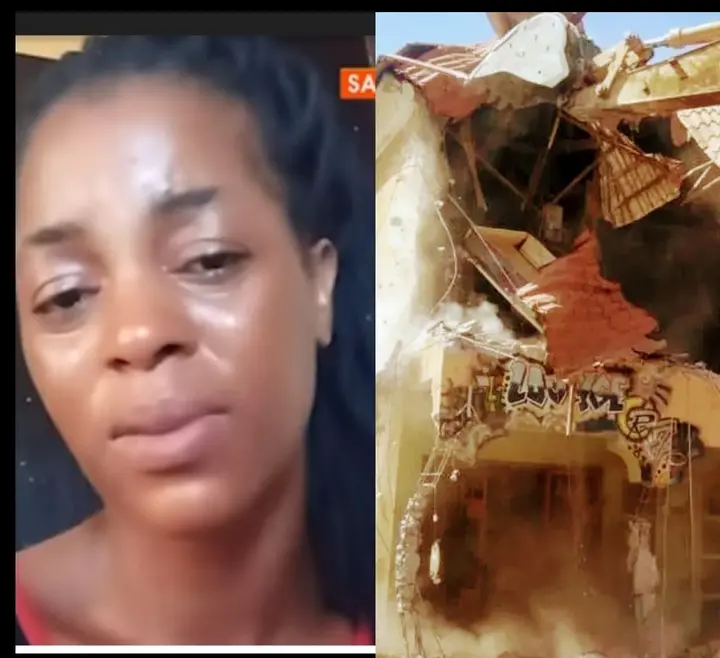 Recall that few months ago, the Governor of Kaduna State, Nasir El Rufai gave order for the demolition of 'Asher Hotel' building on the basis that a 'Sex Party' has been scheduled to hold in the facility.
The State Commissioner of Police, Umar Muri said they got information that some youths in the state planned a sexual party titled 'Kaduna Sex Party' at the 'Asher Hotel'. The police swung into action and immediately went to the facility to arrest some suspects.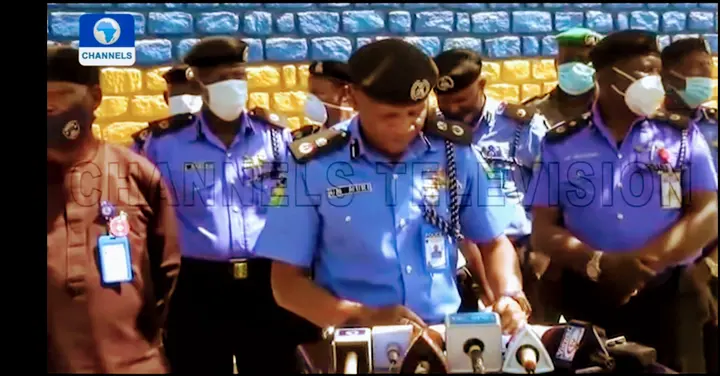 On the other hand, during an interview with Channels TV, the woman explains her own side of the story. She said that some flyers went viral on the internet which indicates that a 'Sex Party' would hold in her hotel 'Asher Hotel' which she knew nothing about.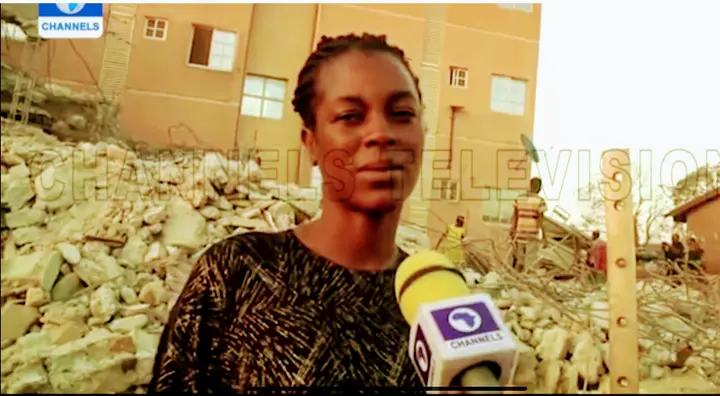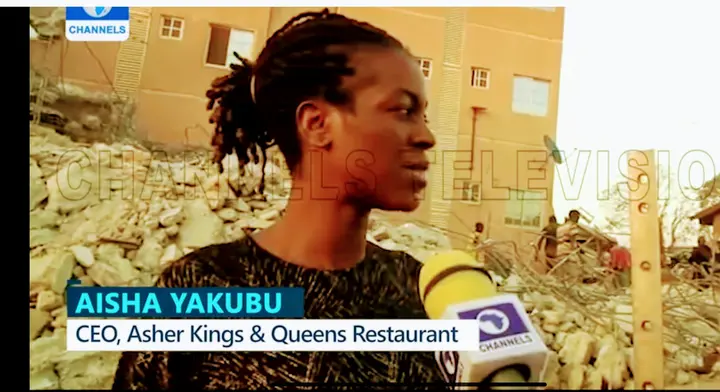 The woman said that it was based on this information that the Government gave order for the demolition of her facility. She said that she later saw the flyer on the internet and the number of the person behind it which they later tracked and found to be one Marvelous Akpan. She told Channels TV, that the person came to the Police station where he allegedly revealed that 'it was just a joke and it wasn't real'.
She said that shortly after this, someone called to inform her that something is happening in her hotel. When she got there, she saw the bulldozer already taking her building down.
The hotel before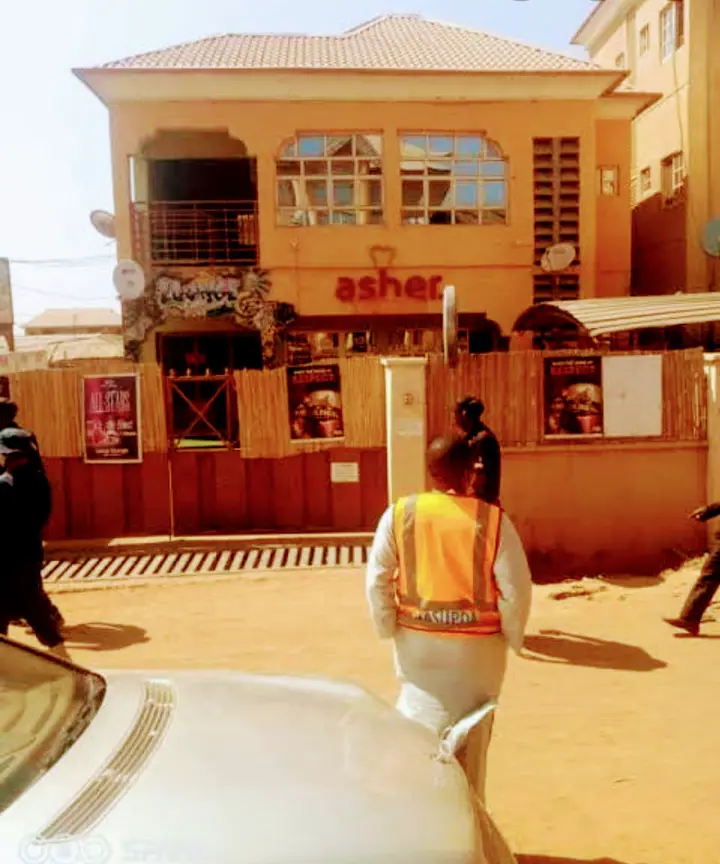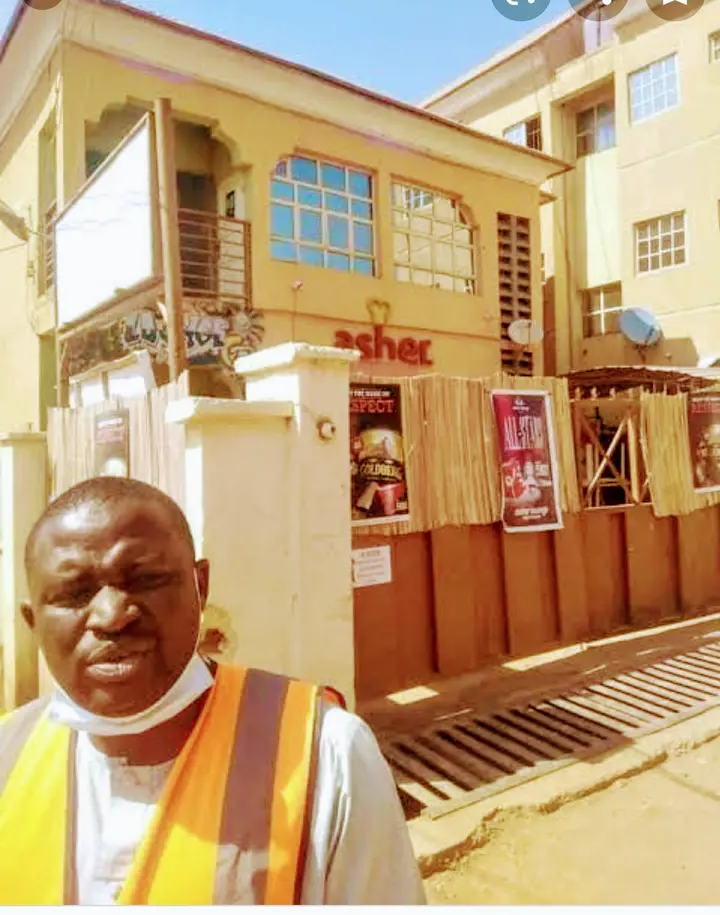 After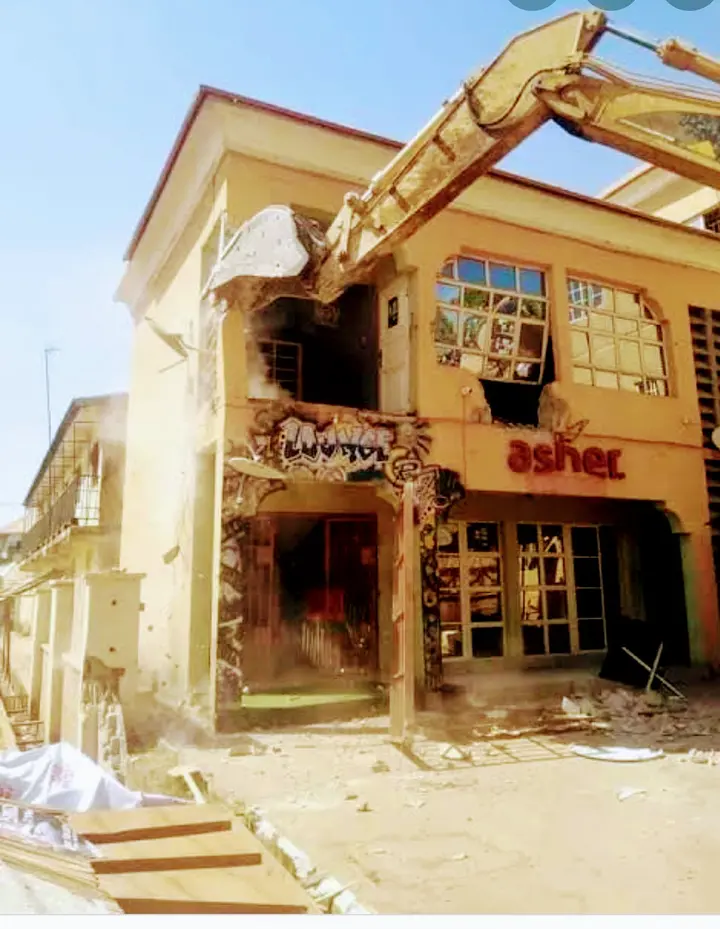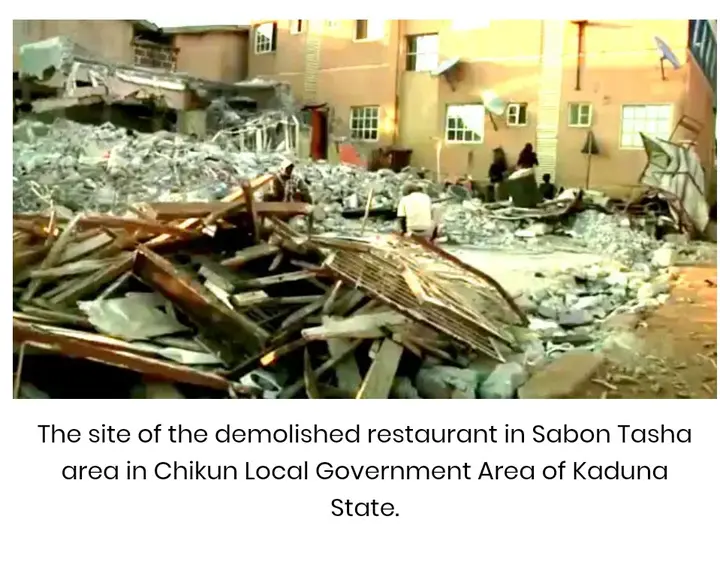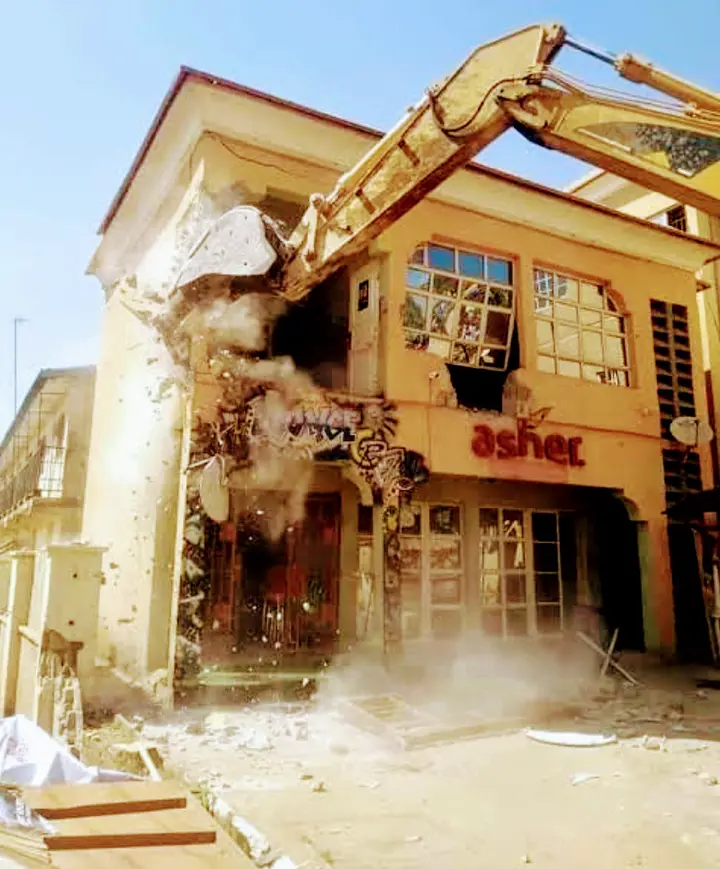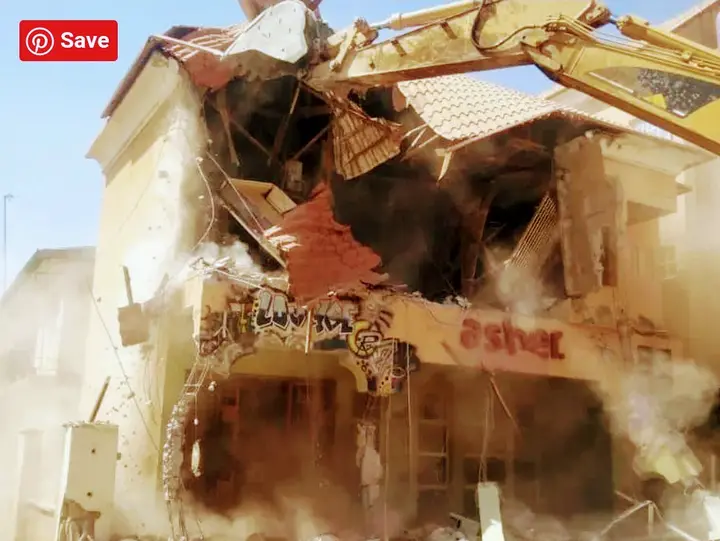 After the building was demolished, the woman said 'I watched them pull down the building without allowing me remove any item before the demolition. As a result of the trauma, I lost my one month old pregnancy.' Apart from this, she said she also lost items worth over N32 million to the demolition.
However, in a new video that was shared by Sahara Reporters today, the woman could be seen crying in the video as she begs for Nigerians' intervention. She says that 'I chose to do this video because life is not sweet, life is not easy any more. A mere allegation has already taken the best of me. I am being traumatized, I am confused, I don't know where to start, I don't know what to do. I see my children every day, I can't take care of them.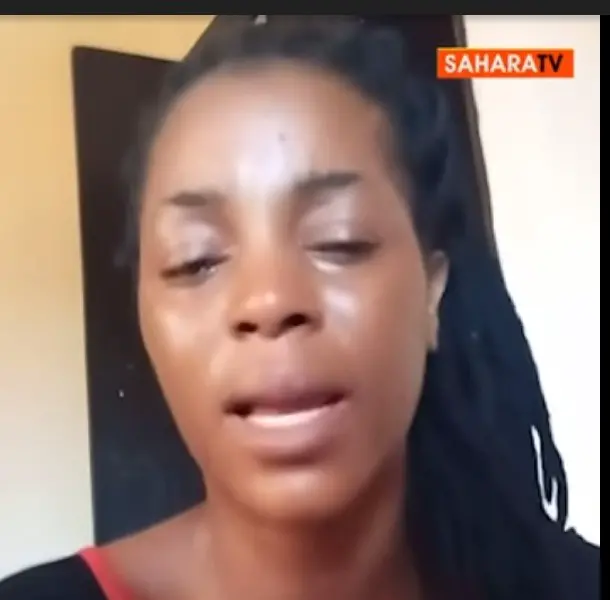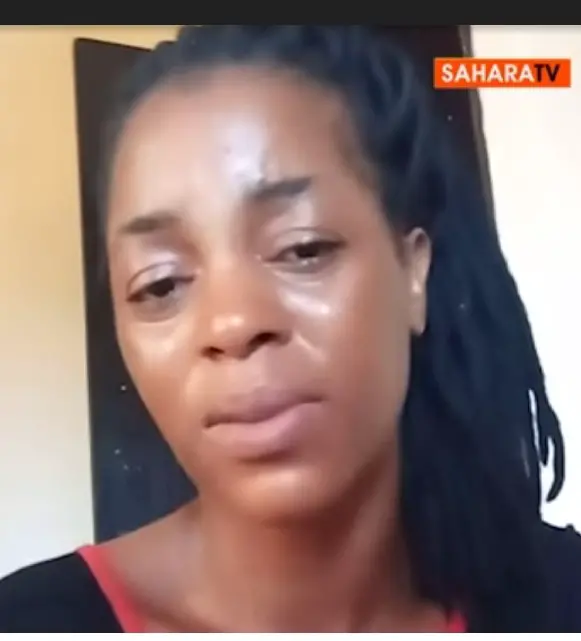 'I see my children every day, I can't feed them, I can't do anything. I can't make them go to school because I don't have anything with me. For mere accusation of something that has never been proven'.
She cries out to Nigerians for help and justice as she said her only source of livelihood has been truncated over a mere allegation. She said that she is a mother and she has nothing to do with the alleged 'sex party' as she was accused.
Watch Video below;
What can you say to this?