It Ended in Tears for The Guy who Refused to Give her Girlfriend Money, See what happened.
She dumped her boyfriend because he couldn't give her girlfriend allowance, see what happened.
A guy being dumped on WhatsApp because he couldn't give her girlfriend allowance. See leaked WhatsApp chat of the couple see what the girlfriend said to him.
Morning WhatsApp chat for the couple they were talking, apparently the girl needs money from his boyfriend, but he already gave her R3500 for the month and the girlfriend took her mother to the hospital because she was sick, now she wants to buy food for her kid she used all the money on her mother's medication.
Now she is in need of R500 to buy food for her kid, and he says I don't have money it's in the middle of the month I'm broke, and you can't take your mother to hospital with R3500, and she gets frustrated and tell his boyfriend that "he is selfish to choose her mother over her kid" and tells him he will sleep with his mother, and he responds "I'm not sleeping with your kid"
It ended it tears for the guy because he was told to delete her number and got to hell she will ask people who care about her and other Boyfriends. Don't use money to sustain your relationship because when that money it's gone she will leave you for a man with money because you don't have anymore.
Don't buy love get real love from someone who loves you for who you are not what you have, also women must learn to wake up and hustle not to depend on someone just because you are sleeping with them, and you feel entitled to their money. Work hard ladies.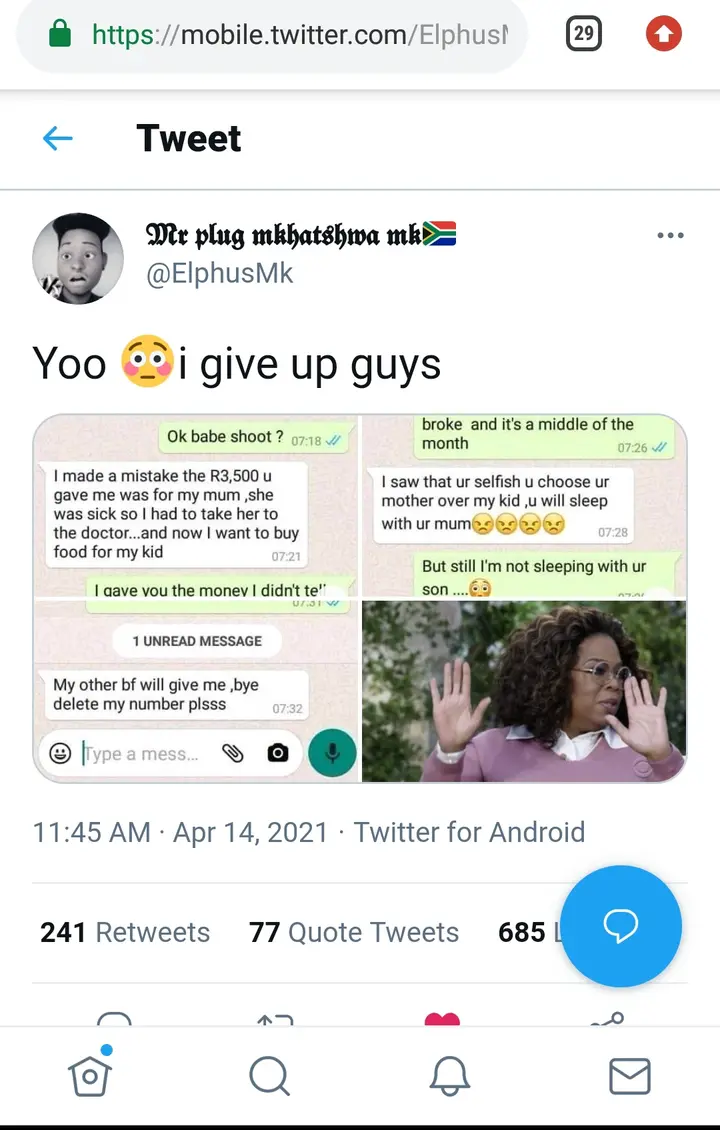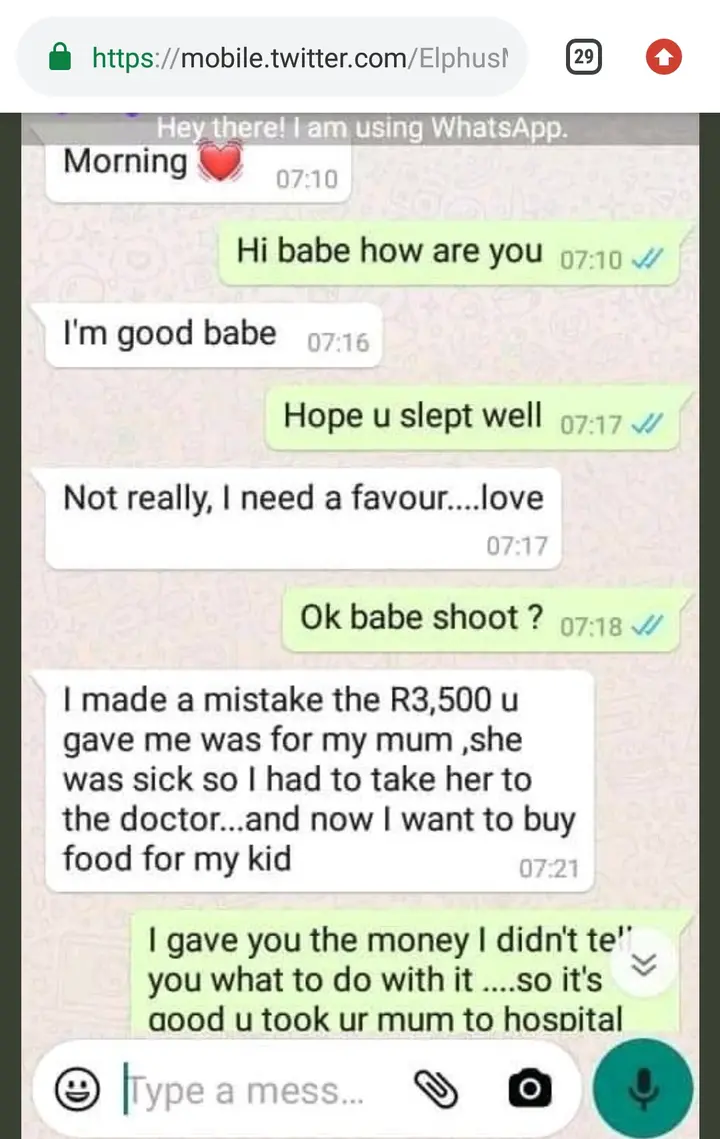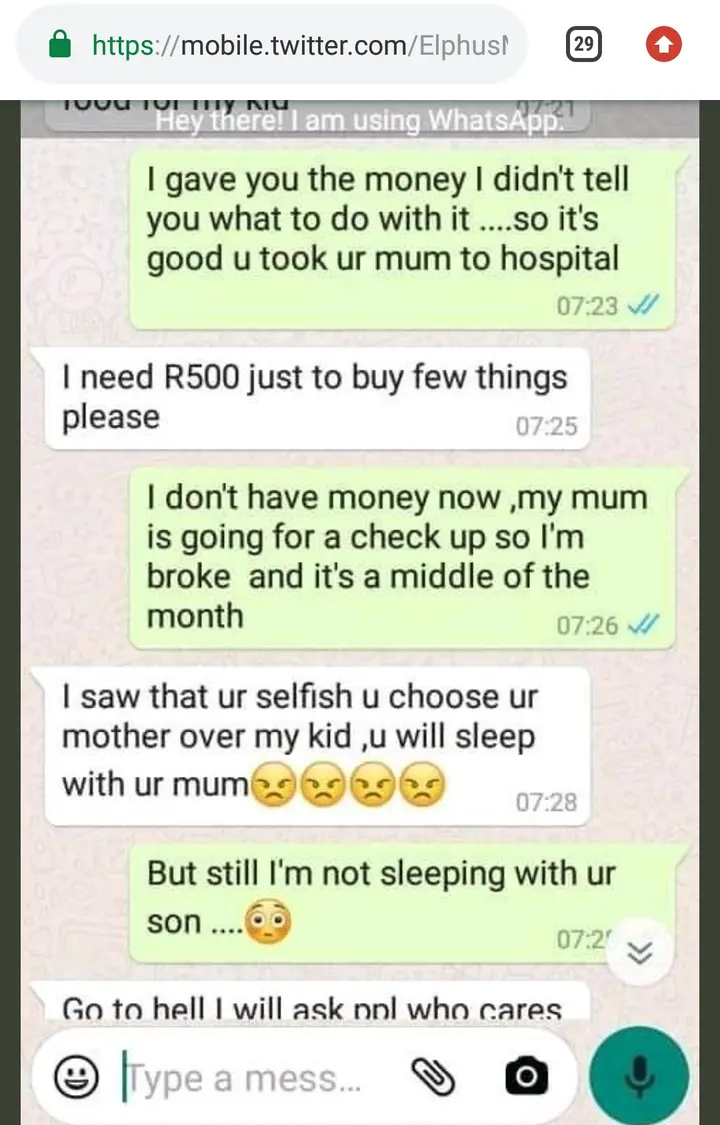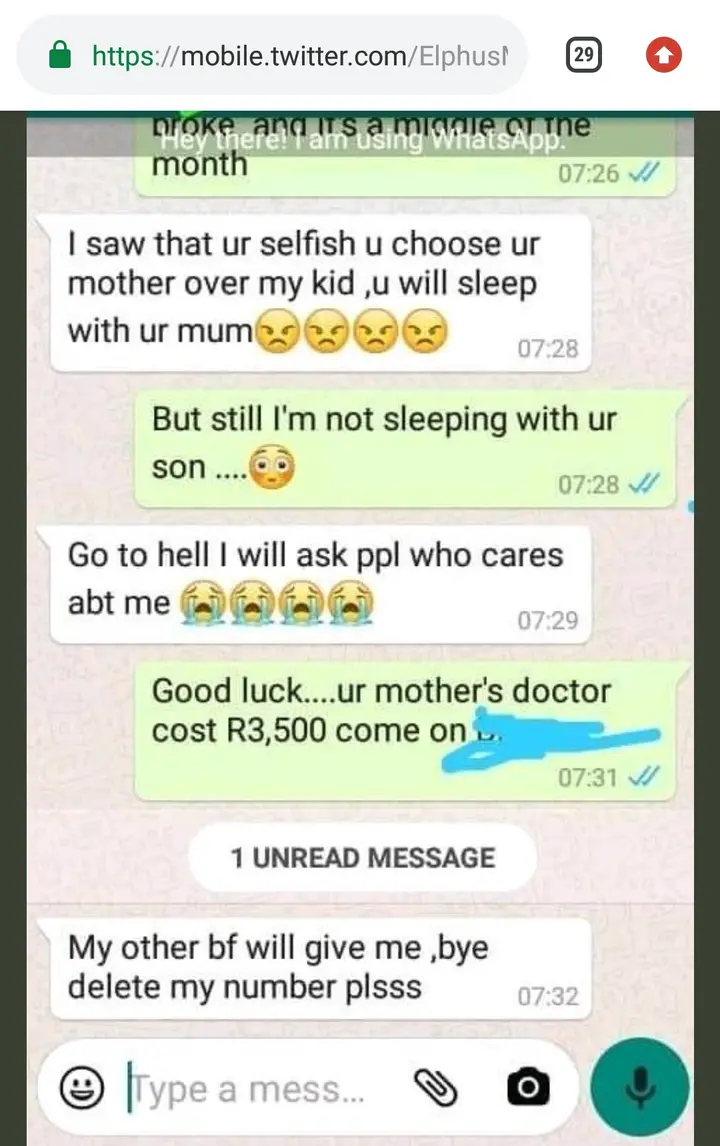 what can you say to this?