Take a Look at this Wedding Picture and See The Reason Why Nigerians are Reacting to it
Take a Look at this Wedding Picture and See The Reason Why Nigerians are Reacting to it
You might have been seeing funny wedding pictures since the time you were born, but there is tendency you have not set your eyes on this particular picture before.
A newly wedded couple have set internet on fire after wearing skating shoe on their wedding day. Aside them wearing it, the groom's men also wore the same shoe as the couple and snapped with it.
The picture which was retweeted by GIDITRAFFIC was tagged "Since I was born and now I am growing old, I have never seen this kind of marriage drip before….have you seen ?
According to a Twitter user who reacted to the picture, he said, " They met at the skate club, they dated on skates, he proposed on skates. Now, they are getting married on skateboard. What a skit this skateful marriage will be."
Another user reacting to the picture said the couple must be from Kenya or Zimbabwe.
See reactions below;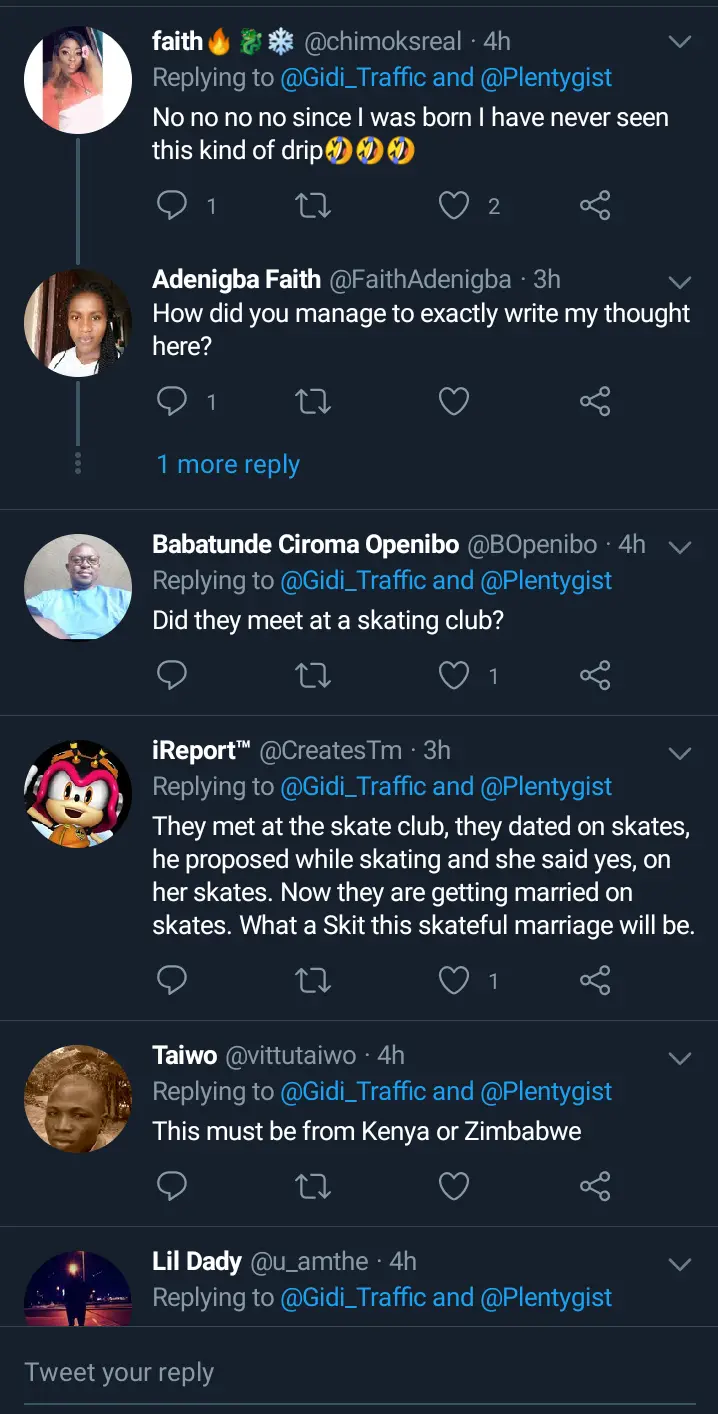 What can you say to this?