See The Young Lady That Runs Mad, Kept on Screaming "Bone Straight Hair" On The Road
See The Young Lady That Runs Mad, Kept on Screaming "Bone Straight Hair" On The Road
The unidentified lady caused a scene in public as she displayed her madness while yelling "na bone straight hair dey trend now o".
After watching the sad video of the beautiful lady's new insane state, one will conclude that she ran made in the pursuit of getting the now trending bone straight hair.
This unfortunate incident was captured by an onlooker. At a point, the lady attempted to attack the camera man while saying "why you dey video me na?"
She kept on screaming as she stripped herself of her wig, footwear and hand bag. She then took her wig and swinged it while barefooted with her footwear in her other hand.
The video ended when the lady dropped her hand bag on the floor before speeding across the main road.
See screenshots;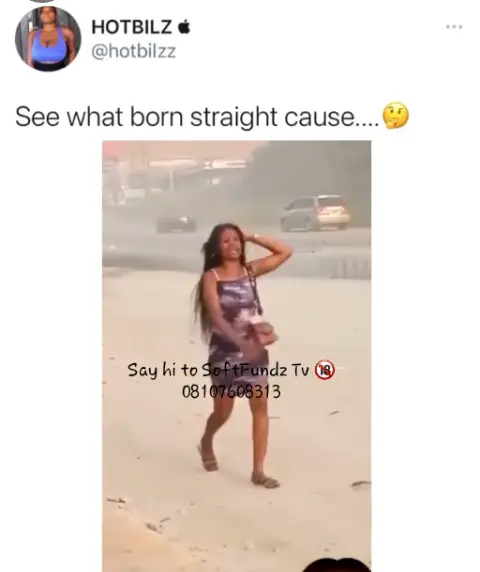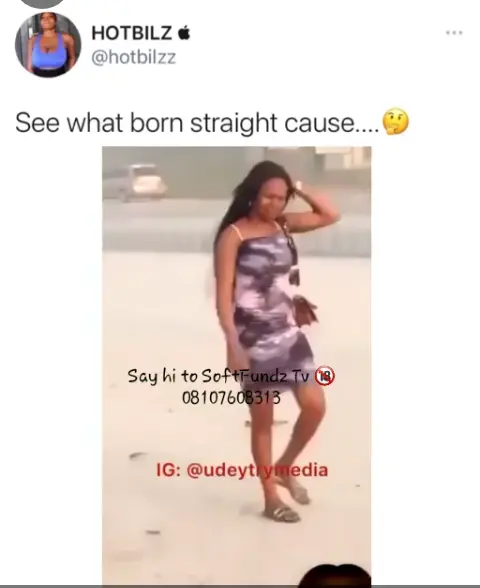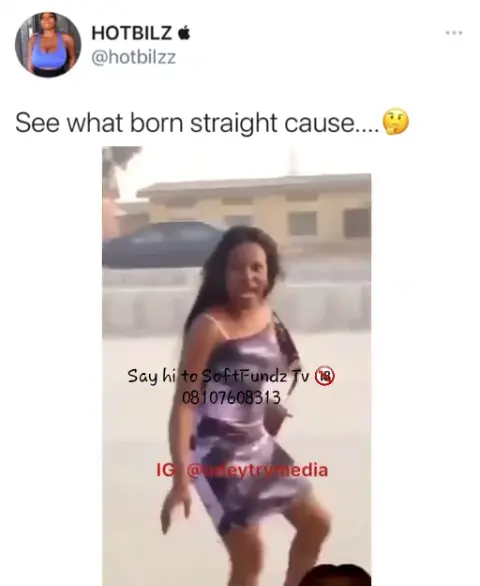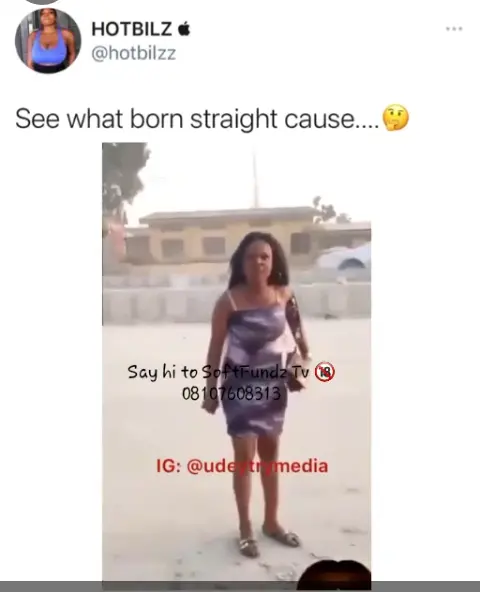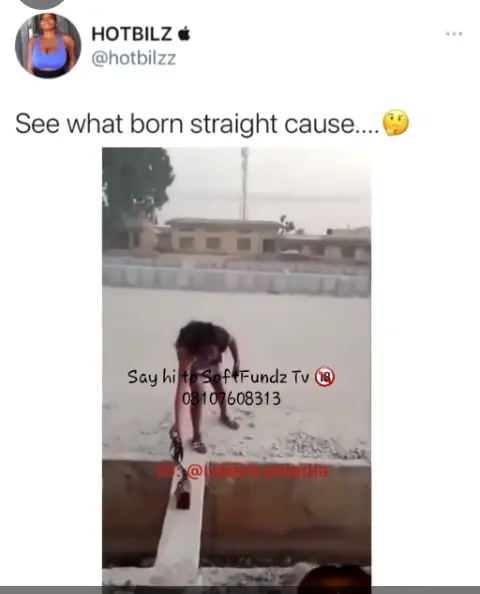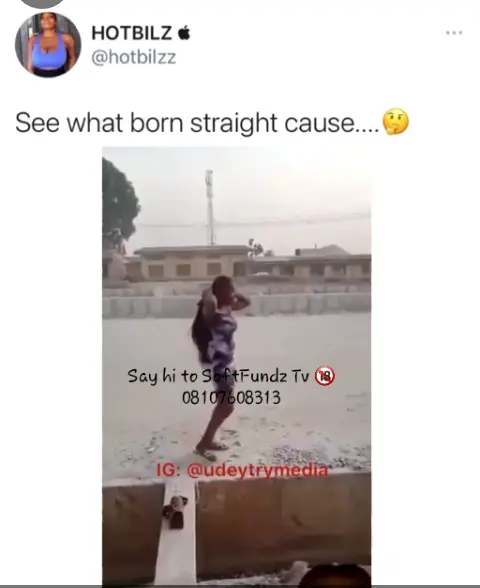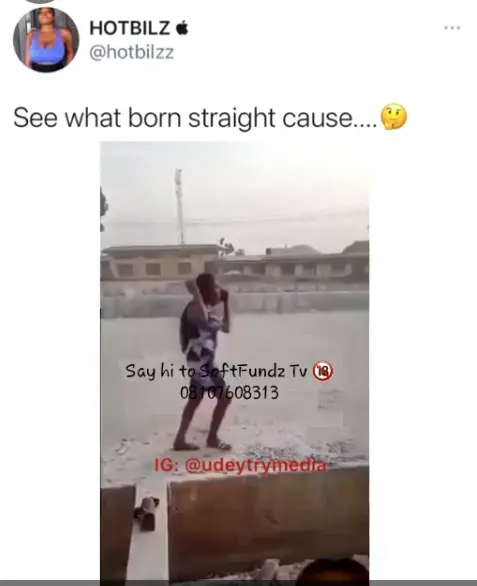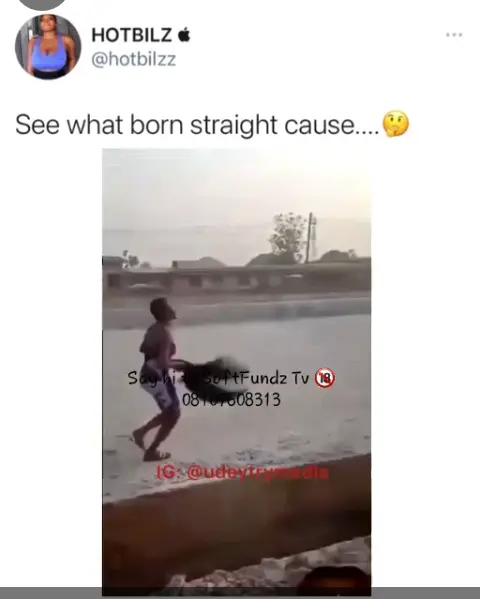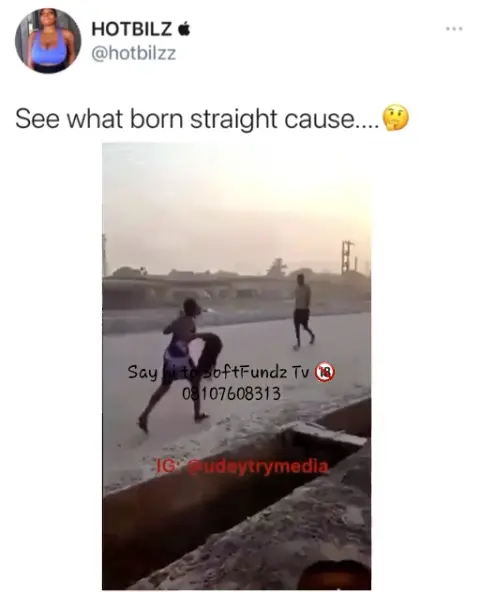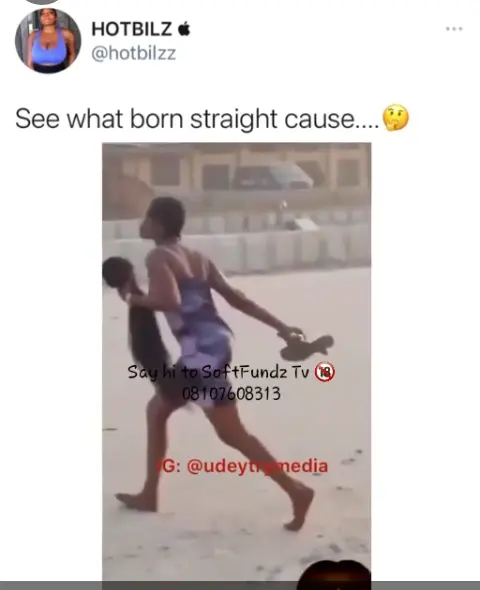 What can you say to this?