Remember The Okada Rider Who Ran Away After His Wife Gave Birth To Triplets? Here's What Happened
Remember The Okada Rider Who Ran Away After His Wife Gave Birth To Triplets? Here's What Happened
The arrival of a child is usually a happy thing for any parent but even as such an event should be filled with happiness and excitement,there are certain things that could rub such an occasion of it's happiness.When a person stands up to his responsibility,then such a person would surely gain the respect of everyone who is around him.Being able to handle tough situations usually makes someone to look more responsible and such a person would gain more respect.
A motorcycle rider had ran away from his house when he learnt that his wife had given birth to set of triplets.The Okada rider who was simply identified as Mr. Pius was a poor motorcycle rider from the Uromi area in Edo state.
After Mr. Pius had fled,his wife had to go through alot of hardship as she was the only one who was providing for herself and her triplets.So after an awareness was made about her on social media,alot of dignitaries and government officials had reached out to support her with cash gifts and other items to help her in taking care of her kids.
But after this life-changing experience for the woman,Mr. Pius then returned to his family.
According to reports,Mr. Pius had admitted that he had temporarily ran away because he had no means of taking care of his children and his wife because he was poor.Reports also say that it took some time to convince Mr. Pius to return home and take care of his family.
In the pictures,you could see the man carrying his beautiful triplets.Even as this may surprise alot of you guys,the man did have his reasons for running away.
See more pictures below;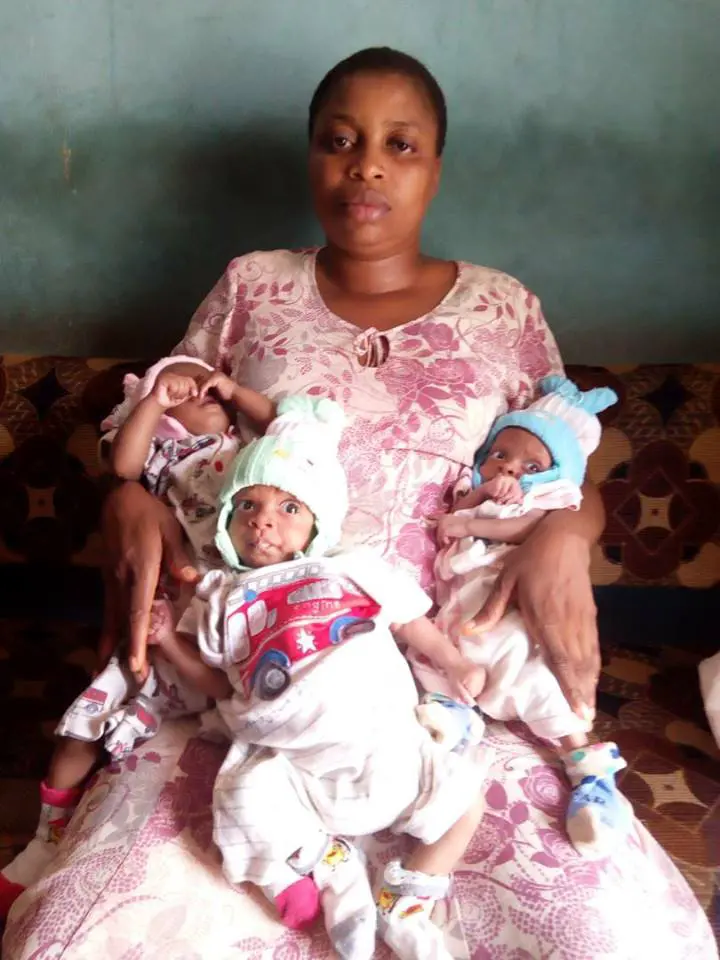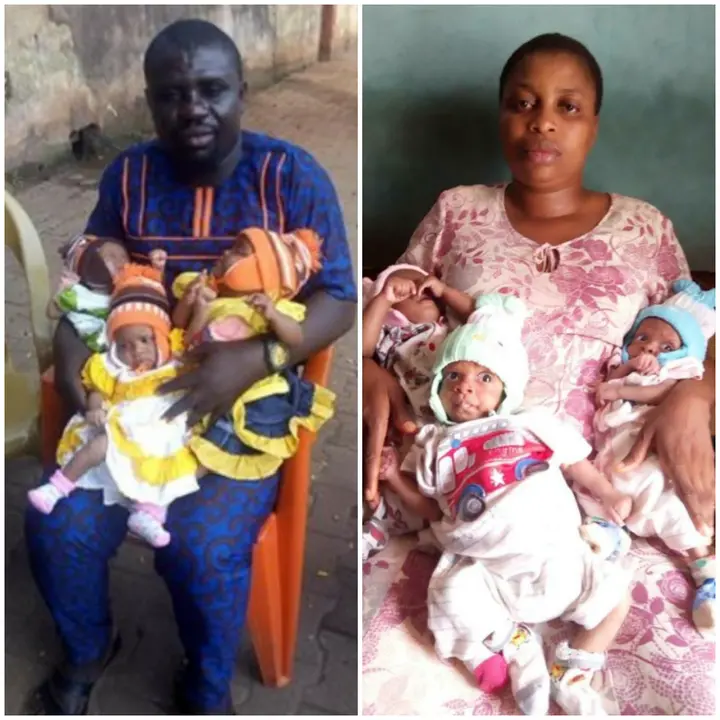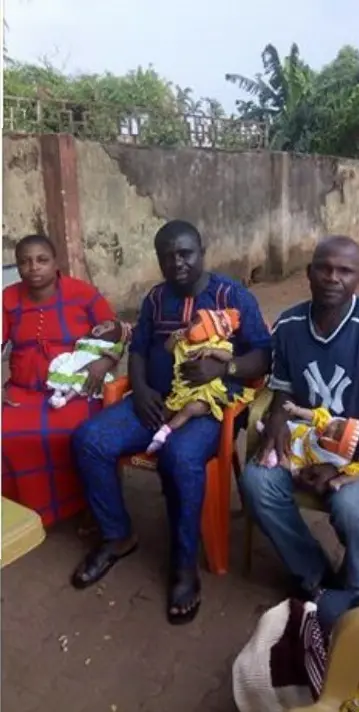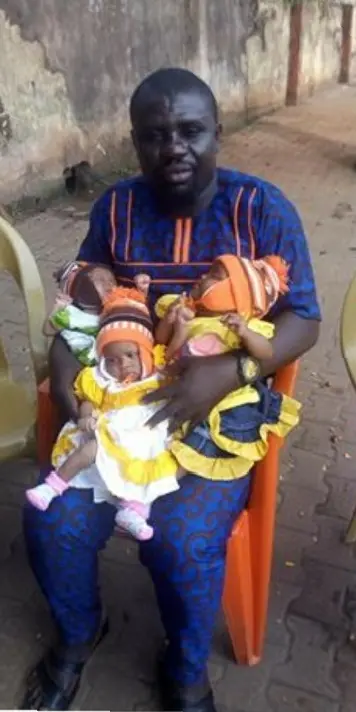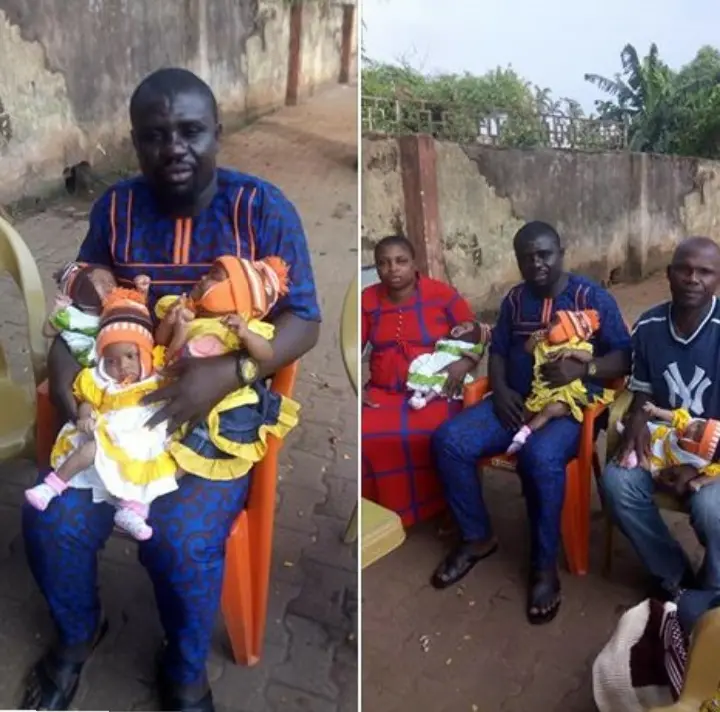 To conclude this article, I'd just like to say that it was good that the man had realized his mistake and hence he promptly corrected it.One should'nt try to run away from his responsibilities as it would reck havoc for everyone who is involved with such a person.