"God Take My Life, Muscles, Give my 'Dying' Baby Neillah And Let Me Die" Mother Pleads With God
"God Take My Life, Muscles, Give my 'Dying' Baby Neillah And Let Me Die" Mother Pleads With God
We are all born in the image and likeness of the Almighty God and in eyes we are all wonderfully made. However, no one wishes or dreams to be sick or their loved ones to but sometimes we cannot avoid it. Today, i bring you a story of a mother,Ruth who has a 'dying' daughter, Neillah.
According to an interview with lynn Ngugi on Tuko talks, Ruth narrated her painful story. She gave birth to a beautiful baby Neillah but unfortunately, the baby has Spinal Muscular Atrophy (SMA).
They spent 4 months in the hospital and discharged after. Neillah is past three years old old and the month says that even the world's most expensive doze given to children given to SMA might not work for her.
However, Ruth is not ready to put her baby in a ventilator until a miracle happens. She has hopes that God has everything under control because the doctors gave her 2 years to live but she is past 3 years now. She said,
"God take my life and muscles and give it to her and let me die knowing she is alive or if she cannot be healed, take her"
After saying that baby Neillah smiled and then Ruth felt guilty for saying it. She has faith that her baby will get well and be treated.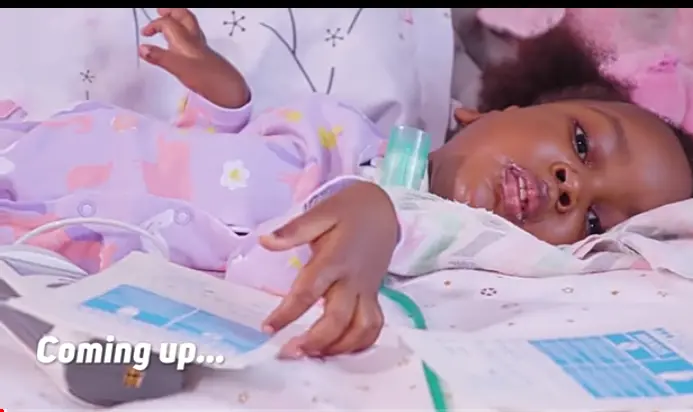 What do you think? Thanks for your time. We wish baby Neillah quick recovery and we pray that she may get better soon. Please endeavour to like,feel free to share your thoughts and opinion in the comment section and also share with others.