"God Help Our Soldiers"-See The Kind Of Food That They Eat On The Battlefield Before They Go For War
"God Help Our Soldiers"-See The Kind Of Food That They Eat On The Battlefield Before They Go For War
"God Help Our Soldiers"-See The Kind Of Food That They Eat On The Battlefield Before They Go For War
Our Nigerian soldiers are quite brave as they fight against terrorists to protect us from deadly attacks. The Nigerian army is known for its exception fighting tactics and their sophisticated weaponry.
As our gallant soldiers battle to defend us from deadly attacks, they have to eat before embarking on any of such.
So earlier, while I was browsing through the internet, I came across some pictures of the unusual foods that gallant soldiers of the Nigerian force eat before they go to war.
See the pictures below;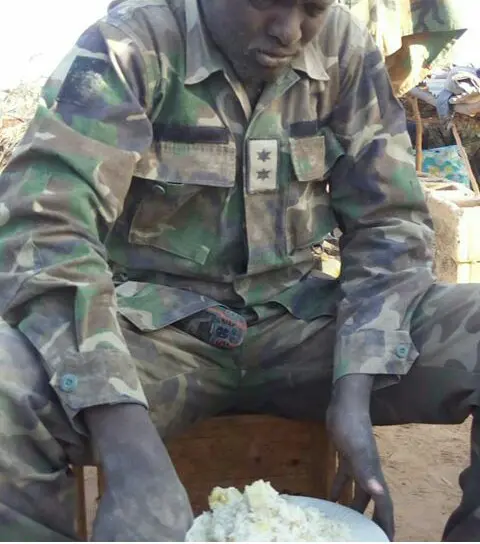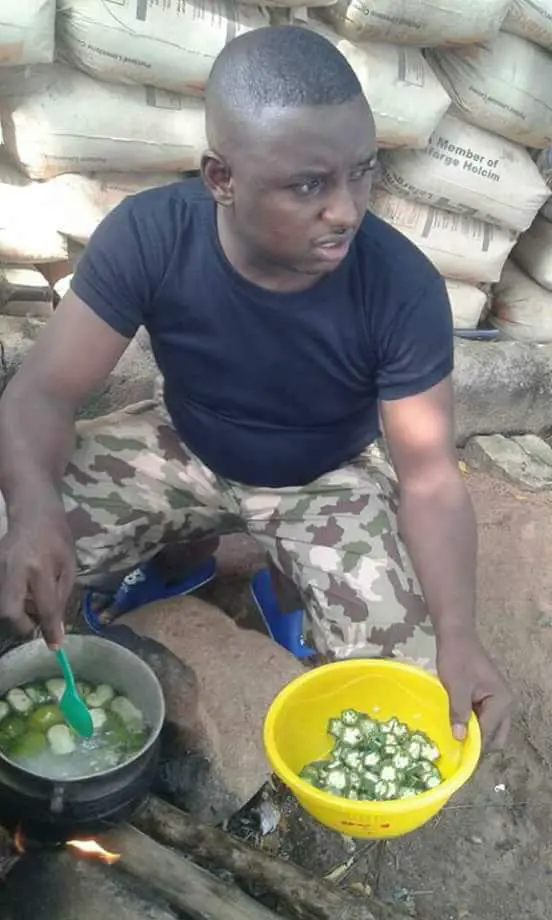 In the photo above, the soldier was pictured cooking okra soup.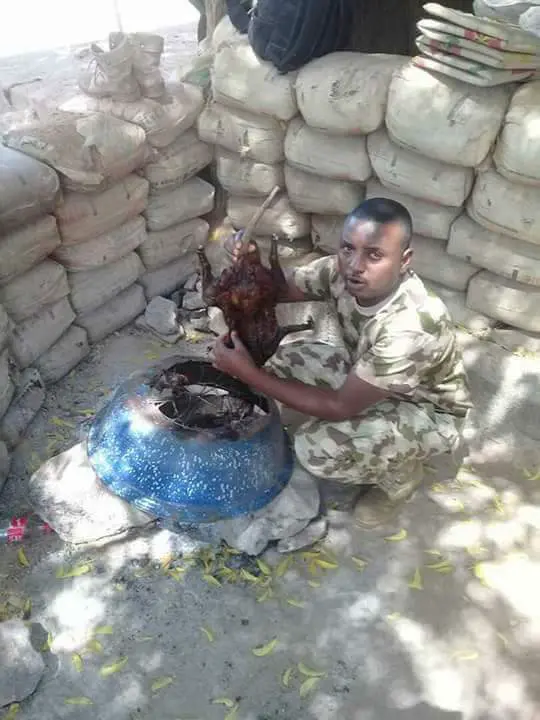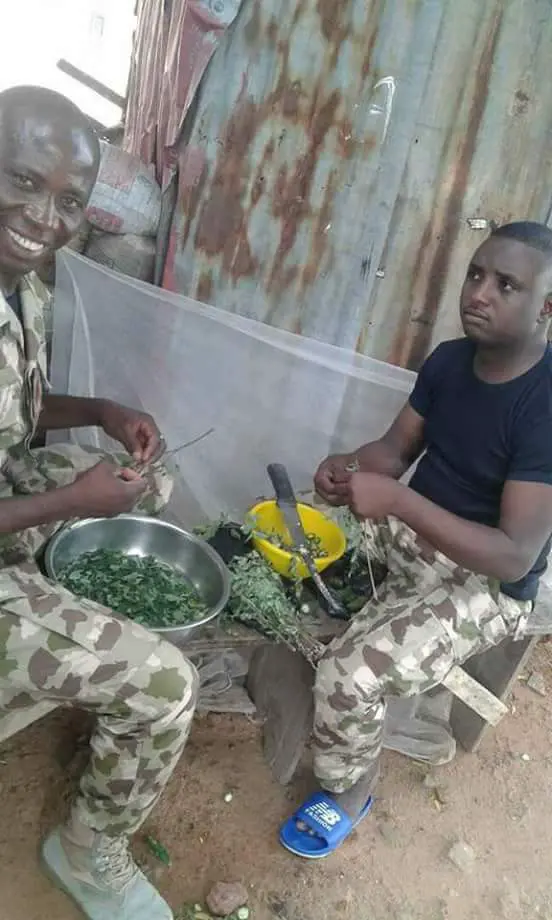 In the photo above, you could see some soldiers cutting leaves for food preparation.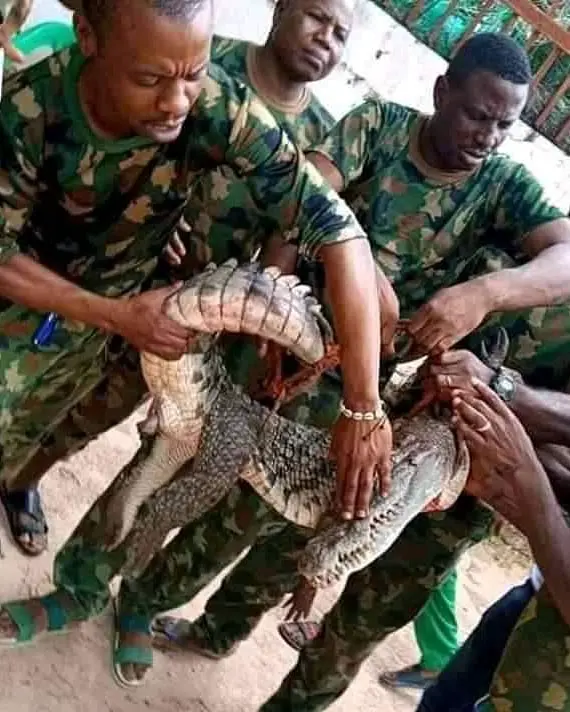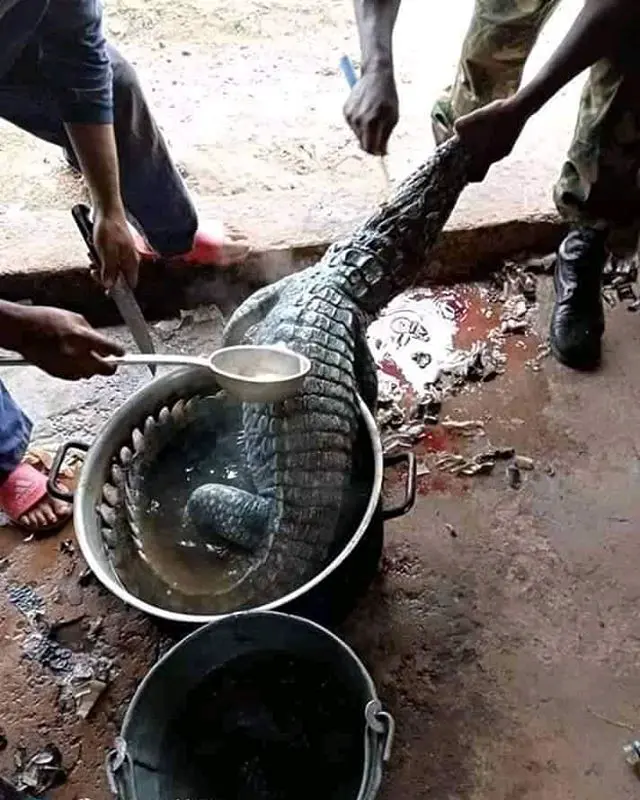 In the photos above, the soldiers were pictured preparing a reptile for their consumption.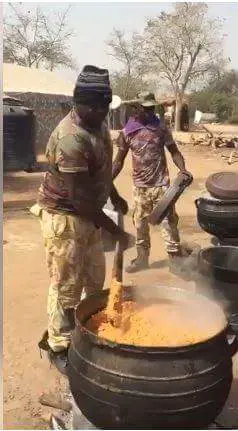 Below is a picture of packaged garri and groundnut for soldiers to eat.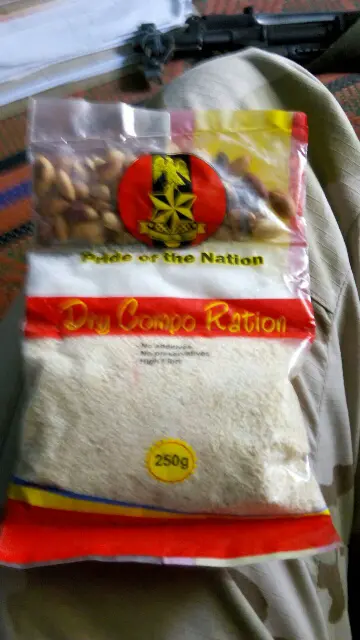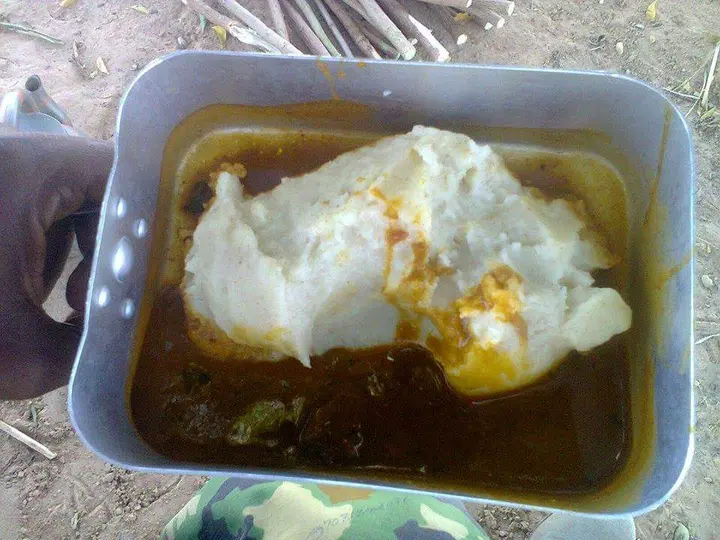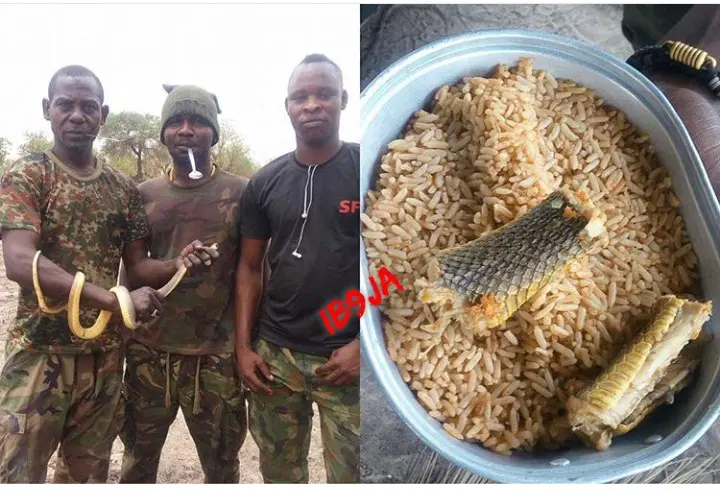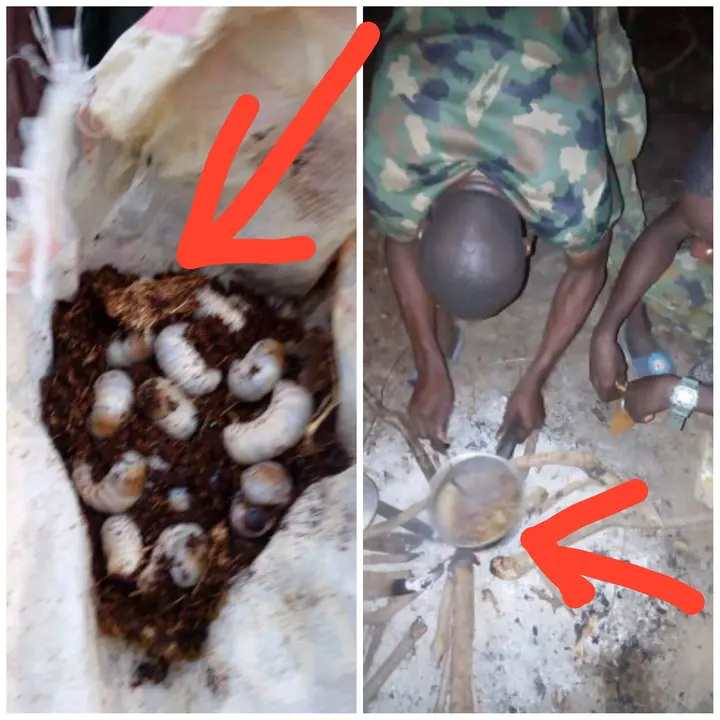 What do yiu think about these sweet but natural meals?