After A Man Threw Alligator Pepper Into Someone's Grave,See What They Did To Him
After A Man Threw Alligator Pepper Into Someone's Grave,See What They Did To Him
In life,there are certain things that tend to leave us in shock when we get to experience them but the truth still remains that we all as humans should do good to others and hope for good as well.One benefit that comes with doing good is that you will surely experience good things in return.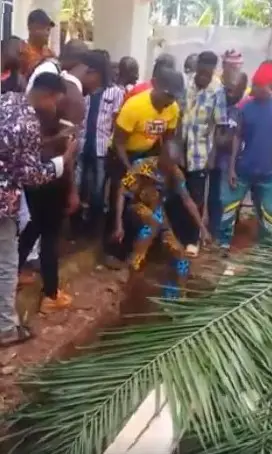 Even though it pays to do good to others,you should know best to expect nothing in return for your good nature,if not you might be disappointed if nothing is given back to you.So the moral lesson there is to do good without expecting anything back.
A man received a huge disgrace after he was beaten in a burial ceremony that he attended.You might be wondering why they would beat someone who attended a burial ceremony right? Well, reports say that the disgraced man had thrown alligator pepper into the grave of the deceased who was being buried.
This event is a strange one because there is no tradition or belief that adds up to what the man did.
They made the man to jump down into the grave to retrieve the alligator pepper and then he was made to eat it up.
This incident was a quite absurd one,hence only God truly knew why the man had done such a thing.Reports also say that this incident had happened in one of the south-eastern states which is also the place of the Igbos.
See more pictures of the incident below;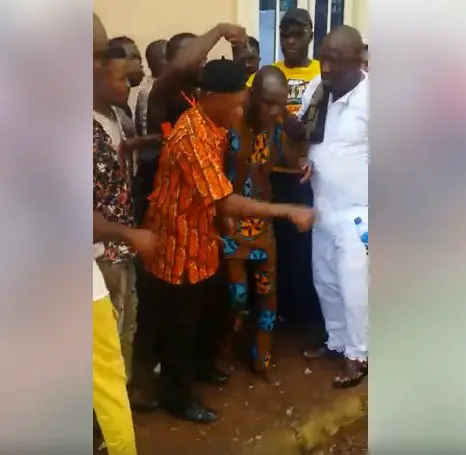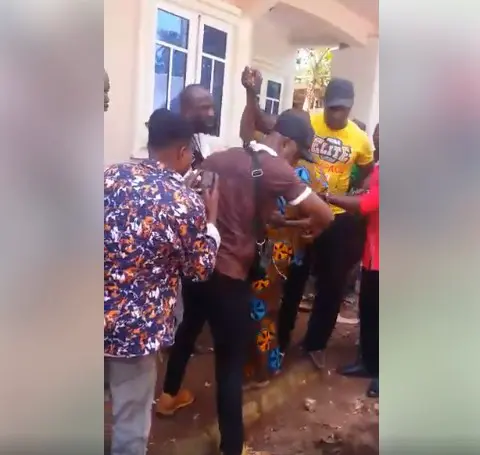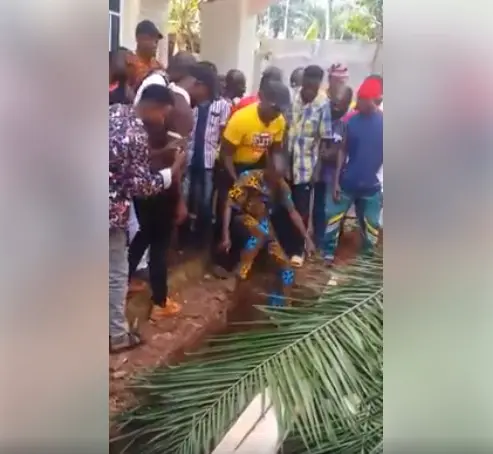 This incident is a really shocking one and up till now,am still speechless on what to say about it