See What Catholic Church Did For The Muslims That got People Talking
See What Catholic Church Did For The Muslims That got People Talking
A Christian Catholic Group in Yola Adamawa state proved many people wrong, who believe that Islam and Christianity are two parallel lines that will never meet. When they build a Mosque for their Muslim brothers in the state.
A pastor whose name is Manza declares to the Punch news that he was attracted as the Muslims in the IDPs camp didn't discriminate with the people there or treat some people better than the other in the name of religion.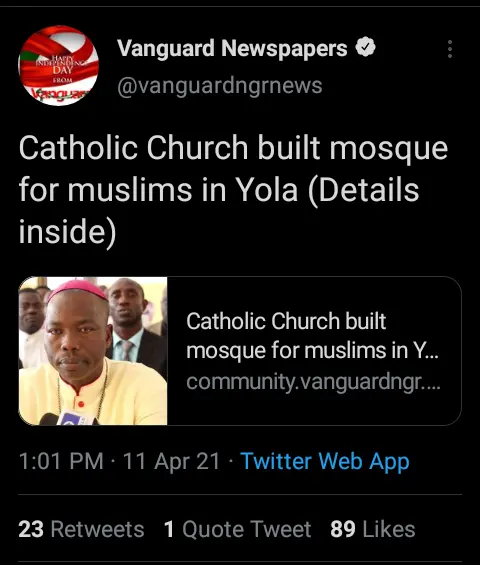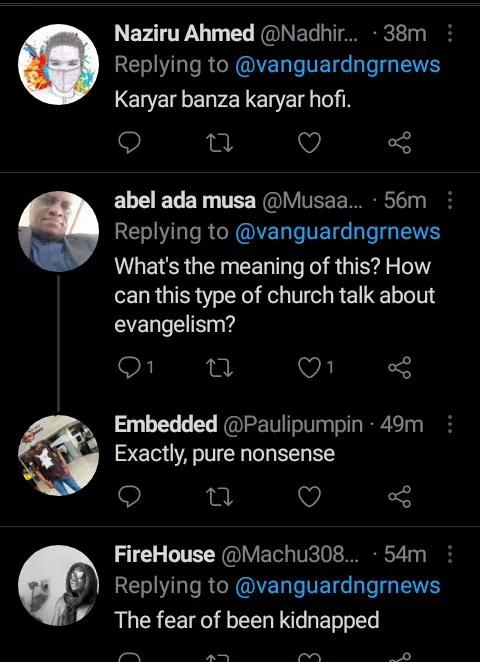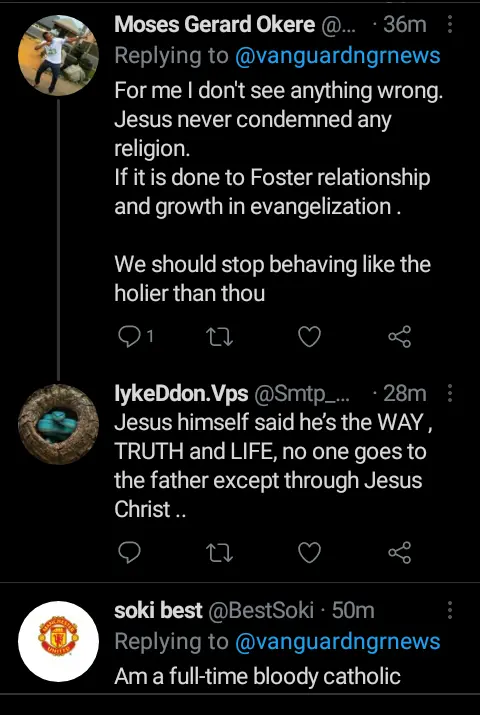 He further explained that the Muslims in IDPs Camps didn't ask for your religion or deny you your right because you are not a Muslim, he stated that they understand that anybody in the IDPs needs help.
 The pastor further explained that the majority of the people in the camps are Christians with a little large number of Muslims.
To his surprise, they built a Church for the Christians in the camp for them to be worshipping their God as they also build Mosque for the Muslims.
He said; "There are 10 to 12 Muslim families in the camp. I just think that since Muslims are not left out while preparing food for Christians or Muslims are left out while houses are being built for Christians, it is just that the Mosque was also built for Muslims as they have built a church for Christians. It is not something we always do; it is not something we hear of doing, especially in our country, Nigeria, where everyone knows about their religion.
A lot of people have reacted differently to the news after it trends online in which some stated that, allowing love to reign between each other is the best way to build the unity of our dear country.
Soky said: Am a full-time bloody catholic member, why can't use that money to build pure water factory so that these people can be employed, is high time we Africa especially nigeria stop building of churches and mosque and to the needful things day will benefit even our unborn generation.