"This Is Embarrassing" – FFK Says
After Tinubu Referred To Osinbajo's
Wife As Wife Of The President
Nigerians have been talking about the mistake former Lagos State Governor and National Leader of the All Progressives Congress (APC), Asiwaju Bola Tinubu, made yesterday during the public presentation of a book on the First Lady Aisha Buhari in Abuja.
See photos from the book launch yesterday: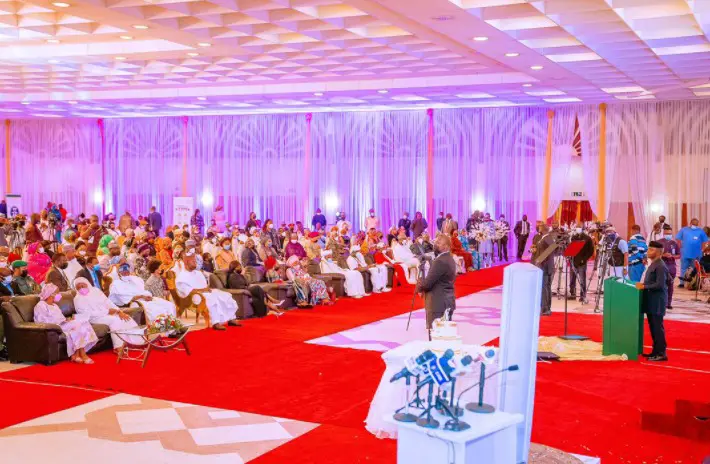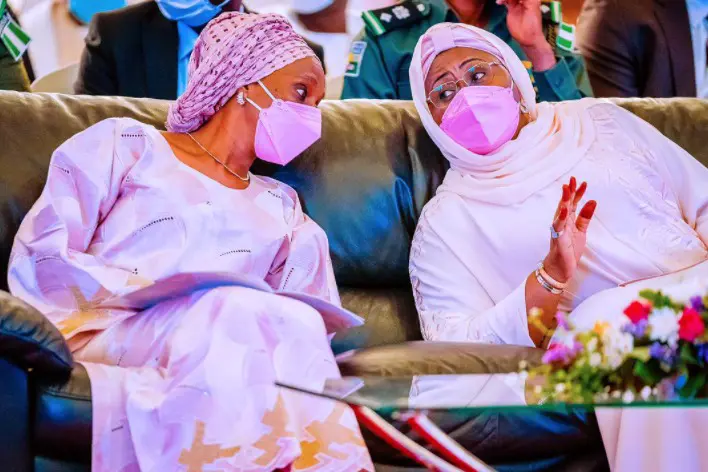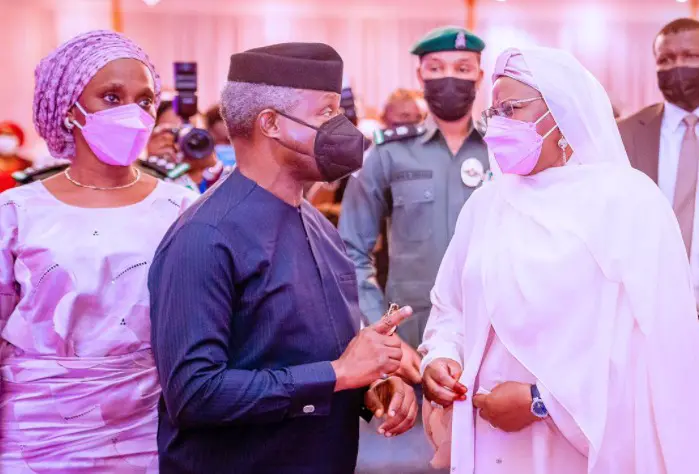 Tinubu acknowledged the dignitaries who were present at the event – His Excellency President Muhammadu Buhari who was represented by the Chief of Staff, His Excellency the Vice President Yemi Osinbajo, Her Excellency First Lady Dr Mrs Aisha Muhammadu Buhari. And when it got to the time he wanted to acknowledge the wife of the Vice President, he referred to her as "Your Excellency wife of the President Mrs Dolapo Osinbajo."
Vice President's wife, Dolapo Osinbajo: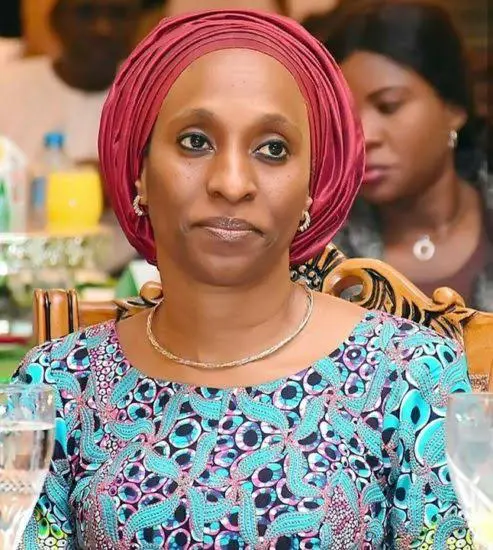 The mistake is coming days after Tinubu stumbled and nearly fell during his birthday colloquium. When Tinubu stumbled some days ago, there was a media storm, and some people immediately began linking it to old age. Some political opponents capitalized on the incident to say that the stumble was due to old age, and that he will not be fit for the president. And his supporters were of the opinion that it is a normal thing for anyone to stumble, and that it was not because of old age.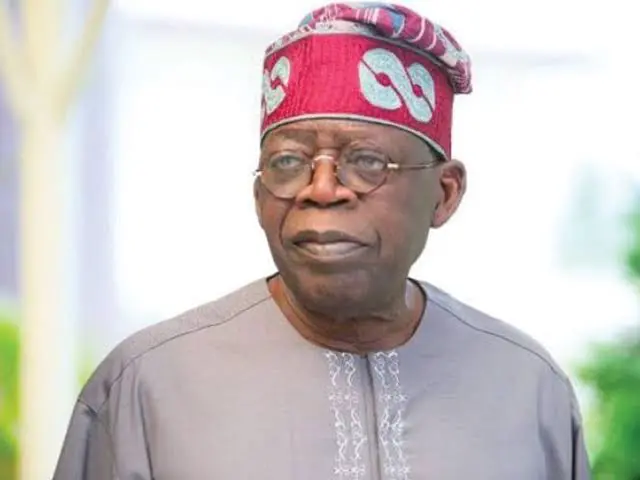 One of those who posted the video on his social media wall was Femi Fani-Kayode. So when Tinubu made the error and described the Vice President's wife as the wife of the President, FFK shared the video again. He said that what is happening with Tinubu is getting embarrassing, and asked where his handlers are.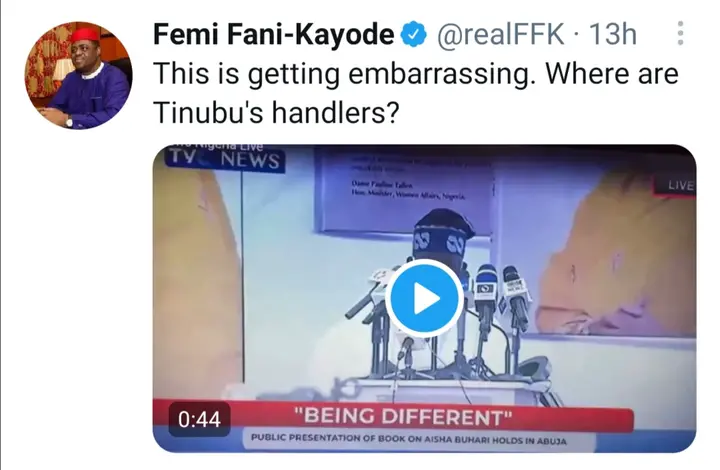 When FFK shared the video on his verified Twitter page, as expected, people took to the comments section to express their views on the matter. Some said that it was a mistake which anyone could have made, and that Tinubu should be spared for the error.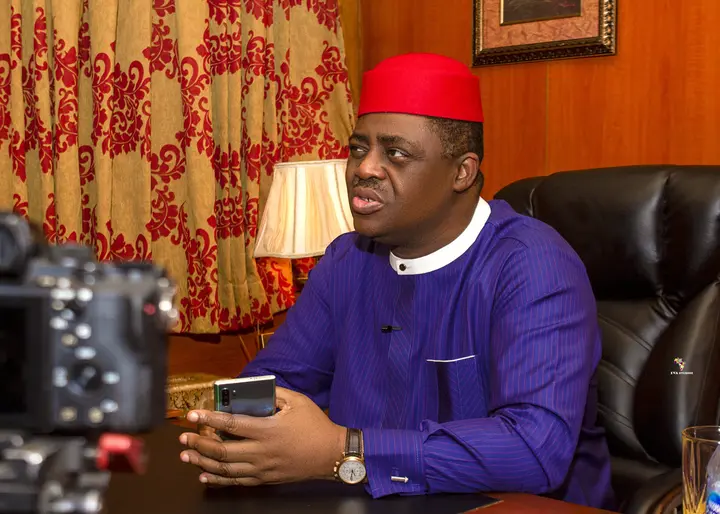 Some said that it could have been the mistake of the speech writer, since Tinubu was seen reading from a paper. But some people refuted the statement, saying that even if it was the mistake of the speech writer, Tinubu should have known that Mrs Dolapo Osinbajo is not the wife of the President.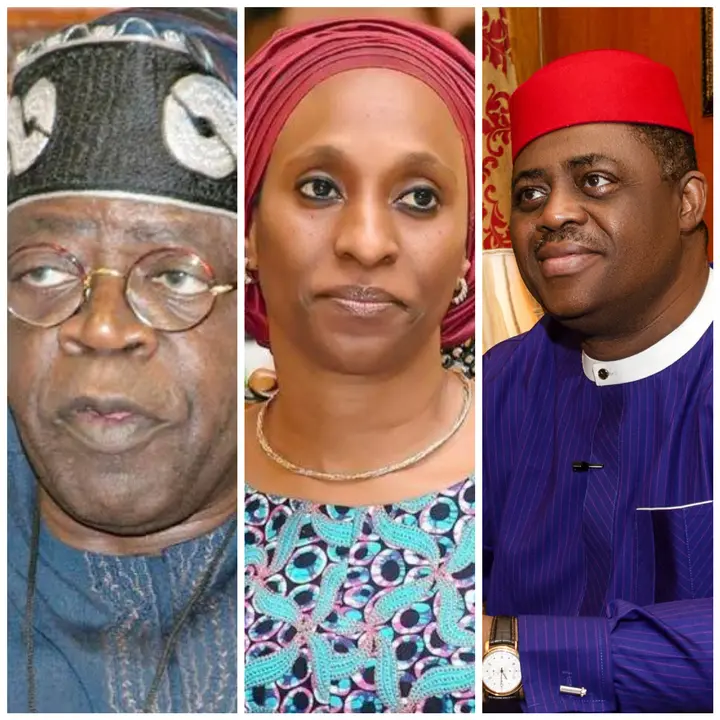 Some people also made a joke of the mistake, saying that the mistake should be taken as a prophecy that Mrs Dolapo Osinbajo will someday be the wife of the President.
Below are some reactions from the public on the issue: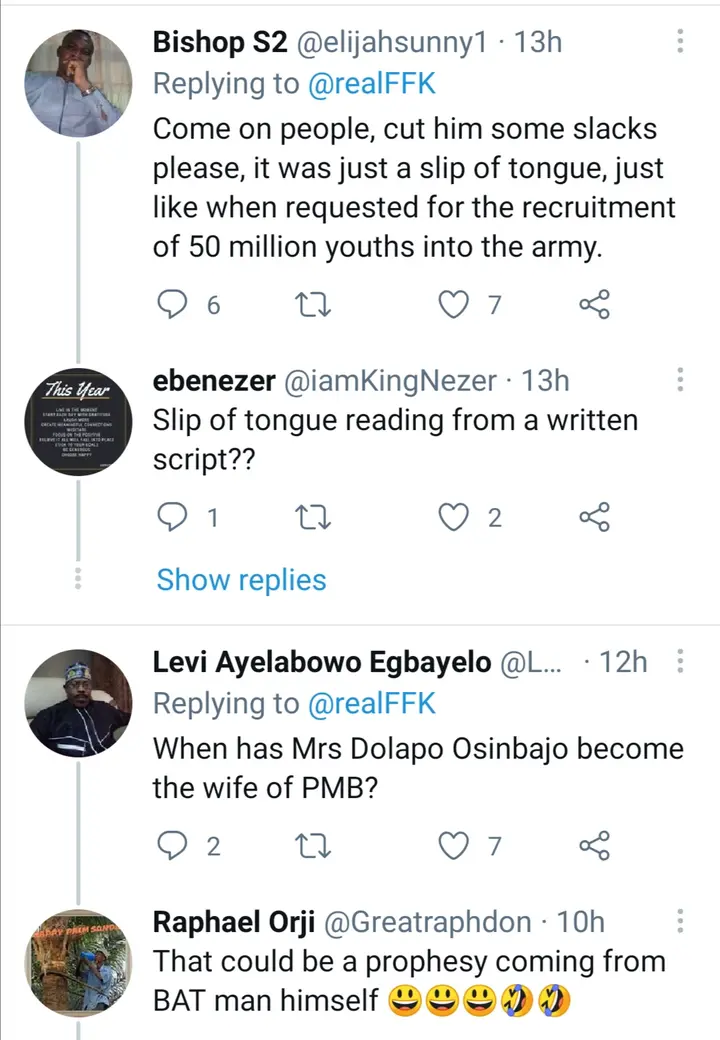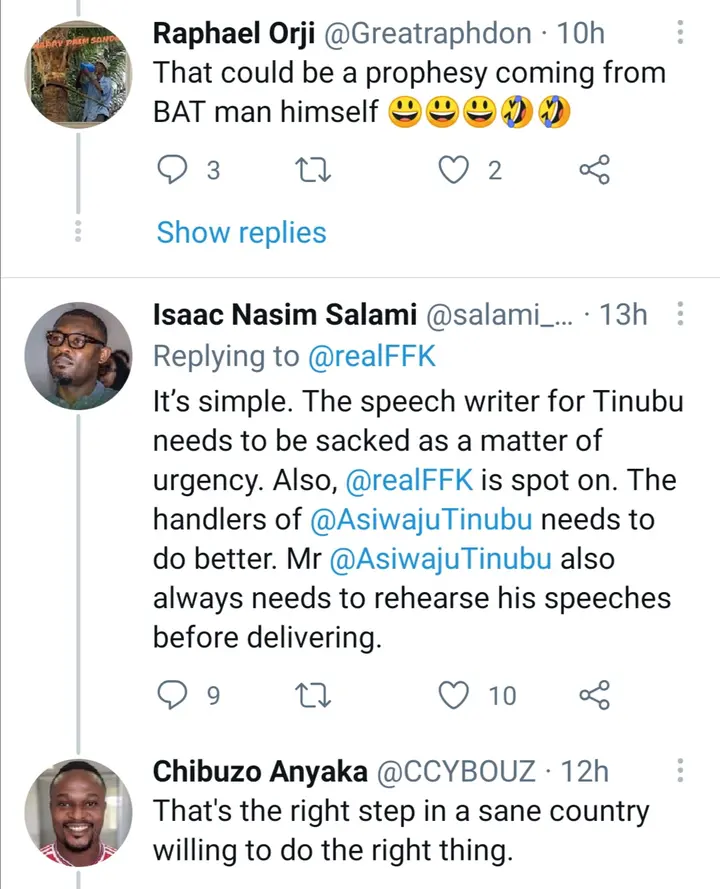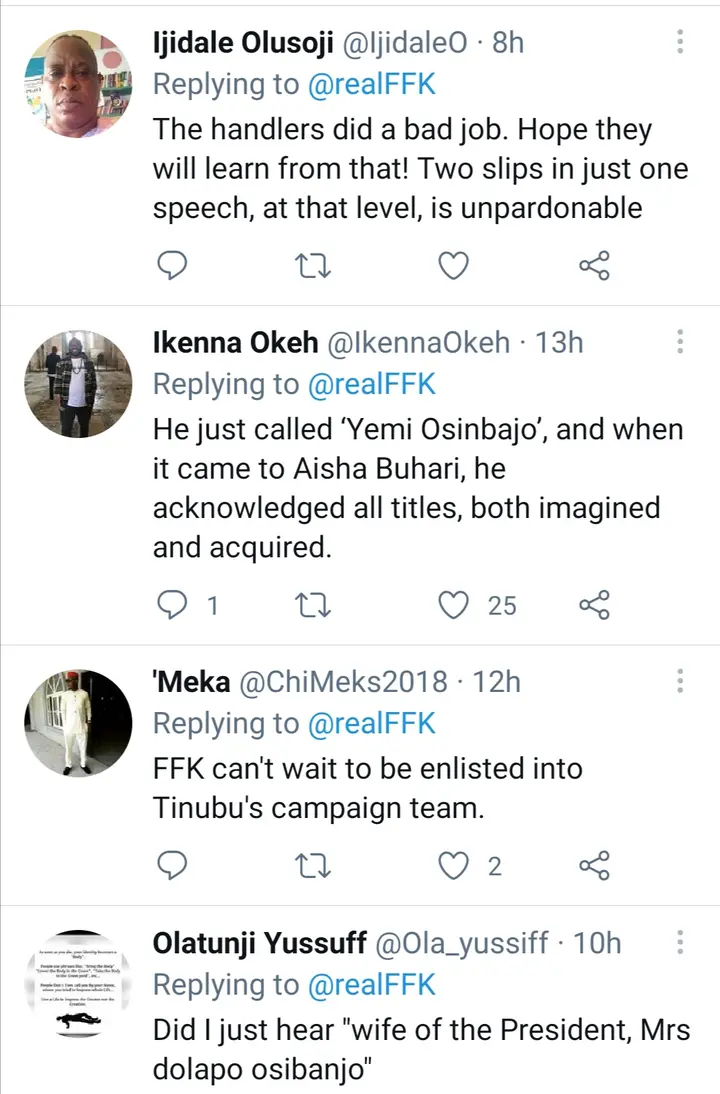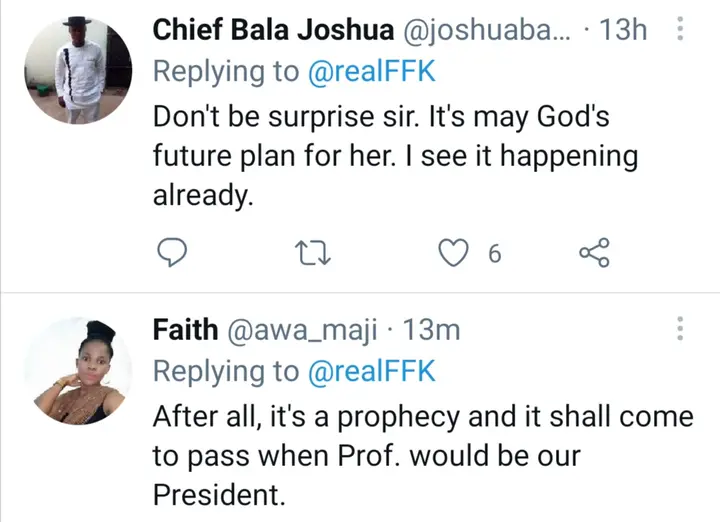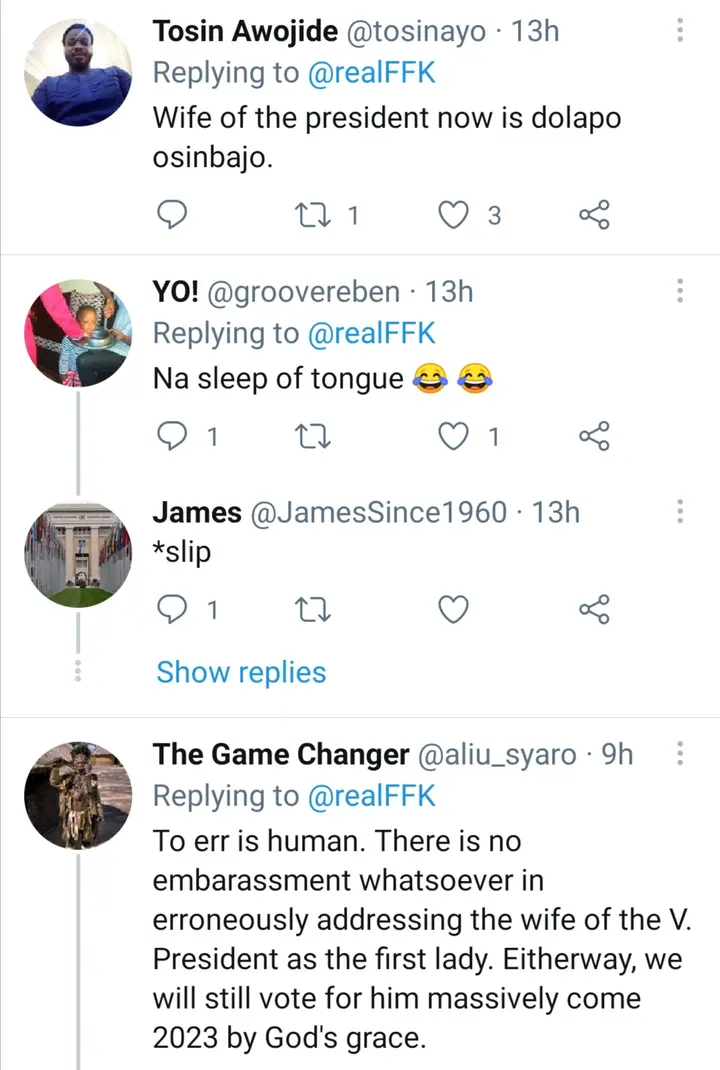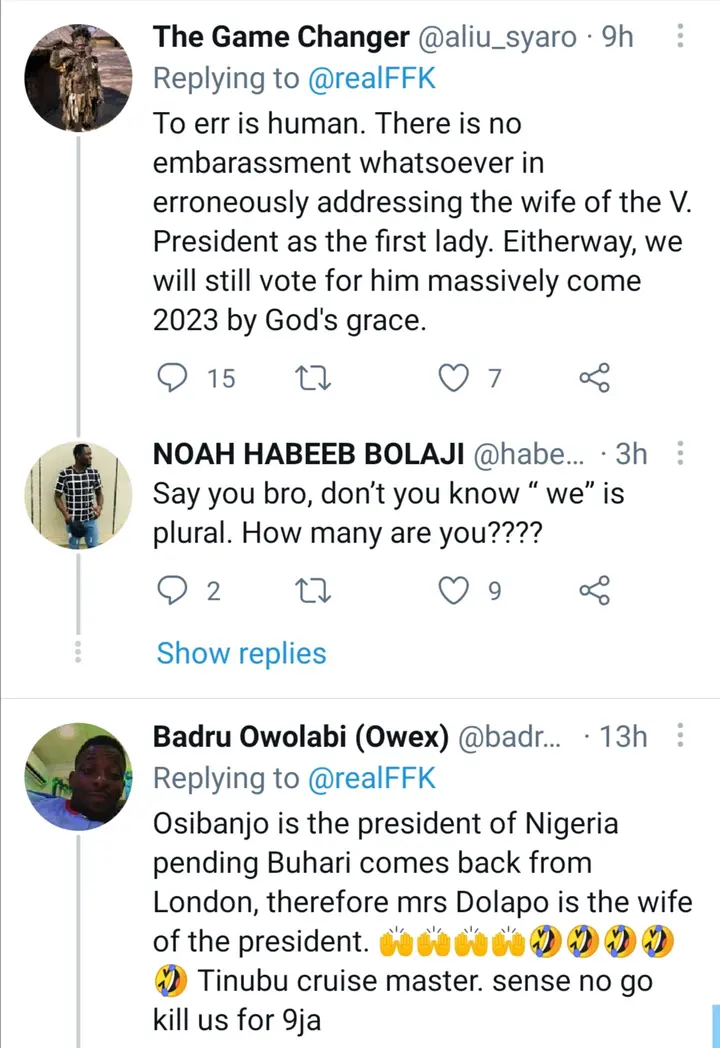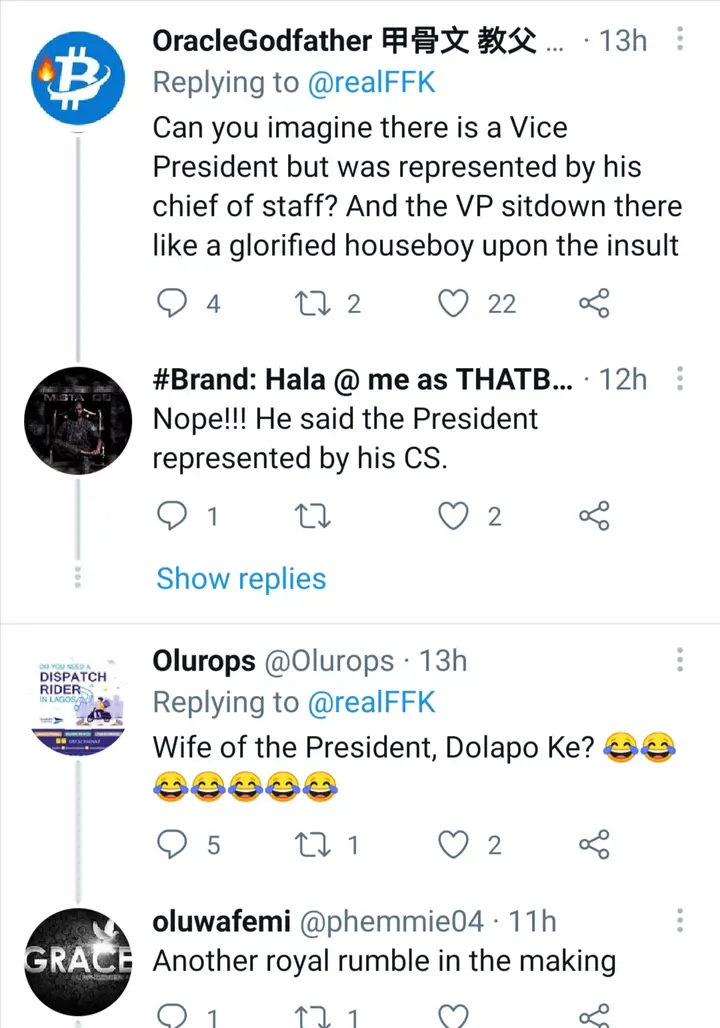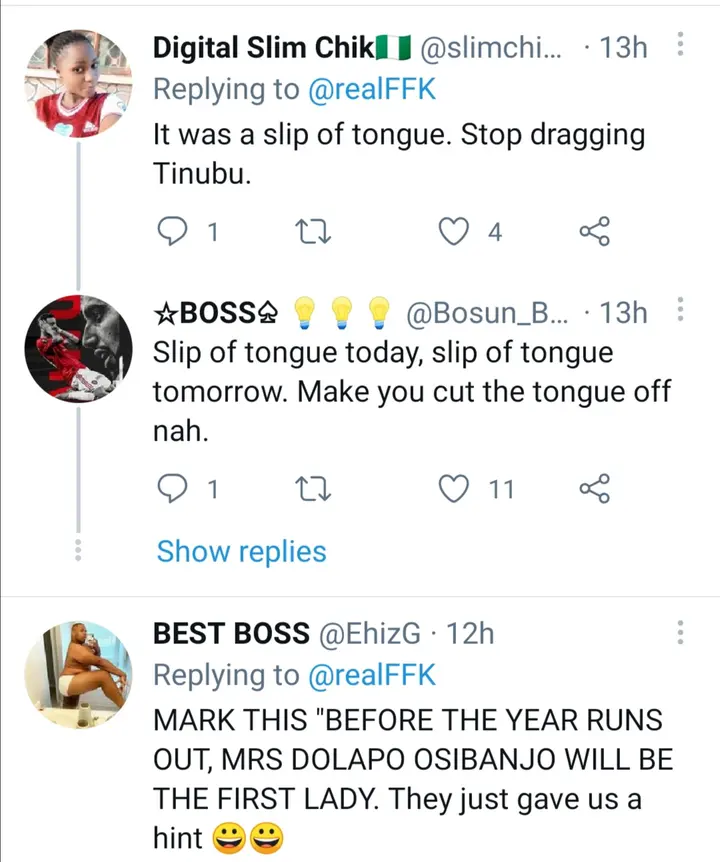 What do you think about this mistake that Tinubu – do you think it is a sign of old age, as some people are saying, or it was a normal mistake anyone could have made? As you share your thoughts with us, please share the article so that others can also contribute to it.