Check Out This Video Of People Picking Up Cool Cash Sprayed At A Wedding Party In Anambra Today
Check Out This Video Of People Picking Up Cool Cash Sprayed At A Wedding Party In Anambra Today
Oh yeah, I'm sure you have come across the saying, "Hustle o, make you no see people dey spend their money, call am vanity upon vanity". It was a day to remember for Sandra and Frank as they walked down the isle today in Anambra State. Their wedding day was a day their friends and well wishers had anticipated for and the wedding bells is ringing "ding dong ding" in Anambra State.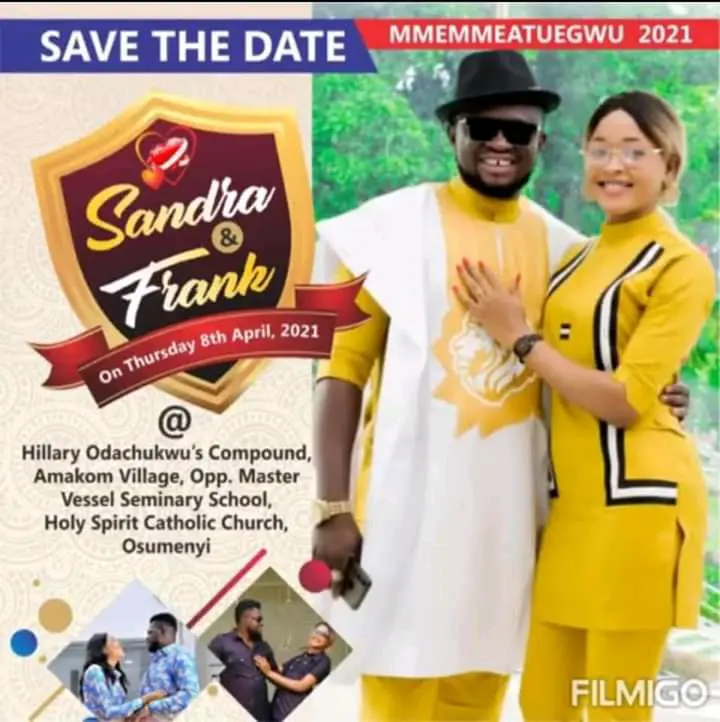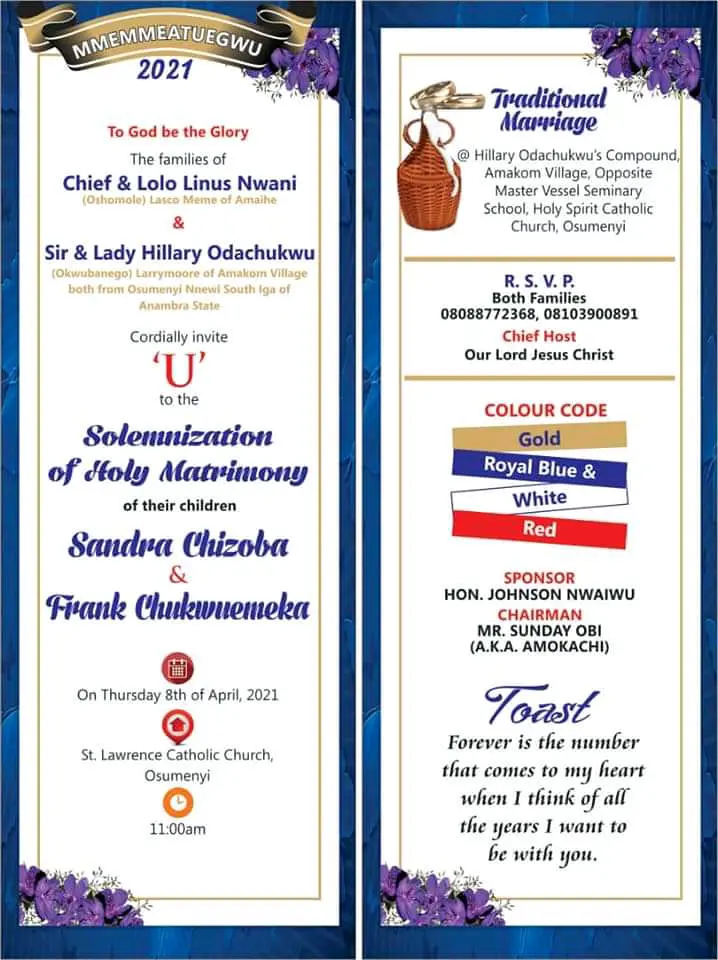 According to a video shared on Facebook and YouTube, this couple graced the occasion as expected, and it was a red letter day for them as many gathered to witness the big day of Sandra and. Love is sweet they say, but when money enters, love is sweeter.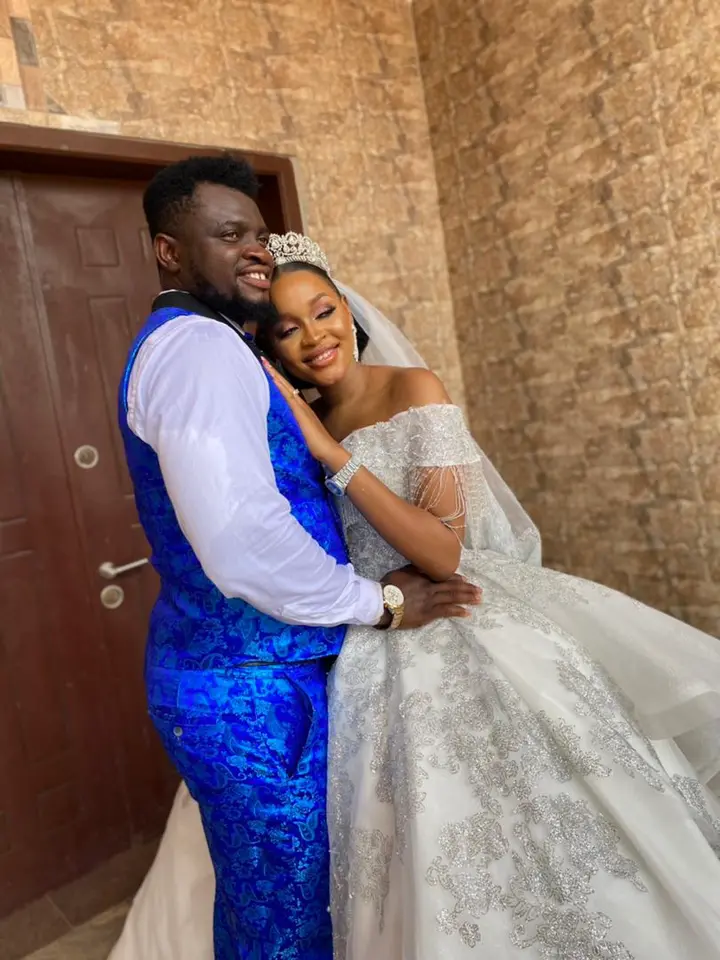 The wedding party would show why people say "God punish poverty" or "Money stops nonsense". The kind of money sprayed at the couple when they were ushered in and when they danced would surely get you wowed.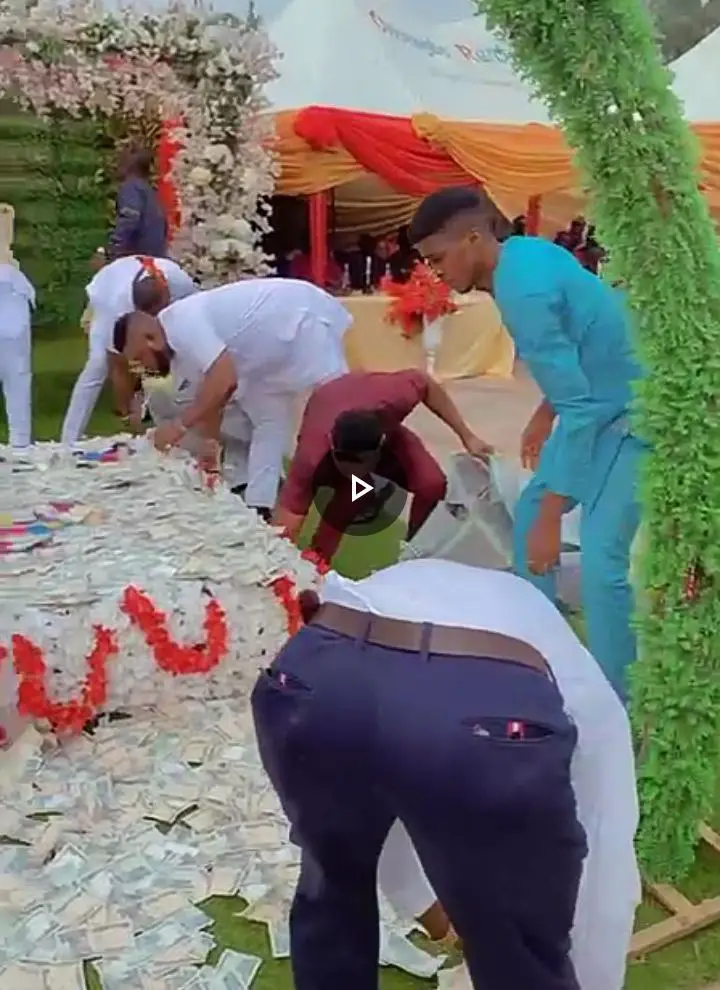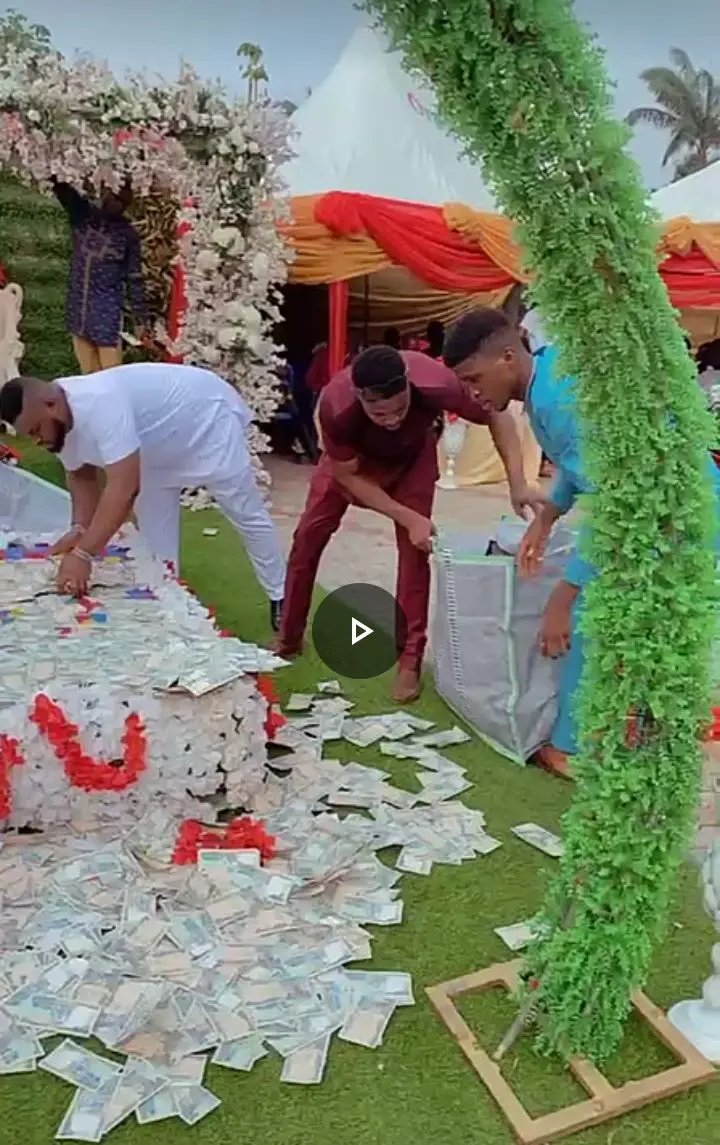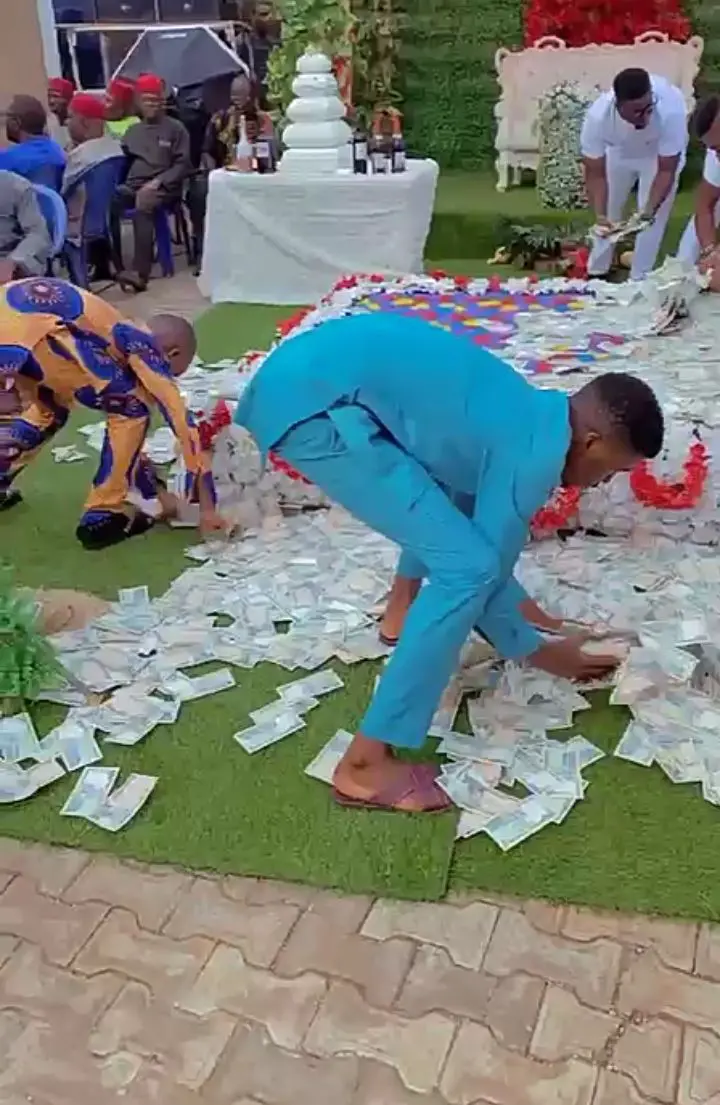 As seen in the video, one Ghana must go bag wasn't enough to pack the money, so they opted to make use of two bags to make life easier and faster.
Here are some pictures from the wedding party held in Anambra today;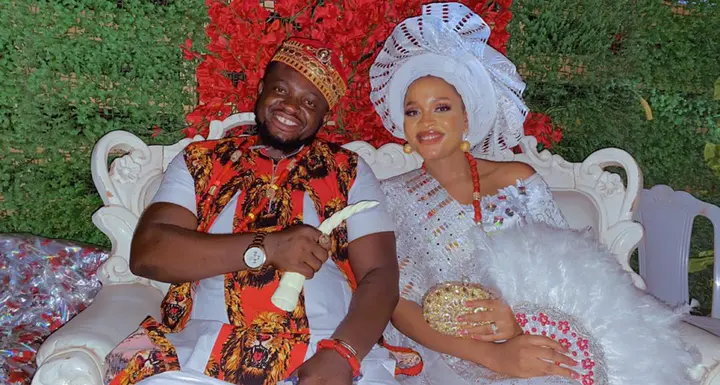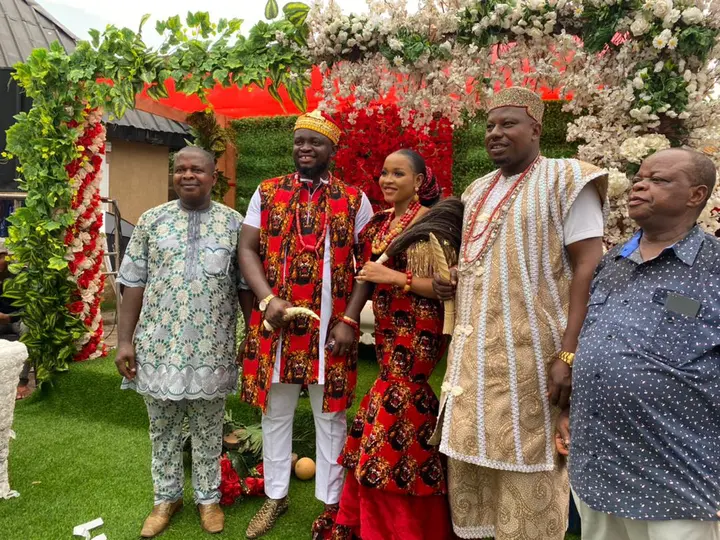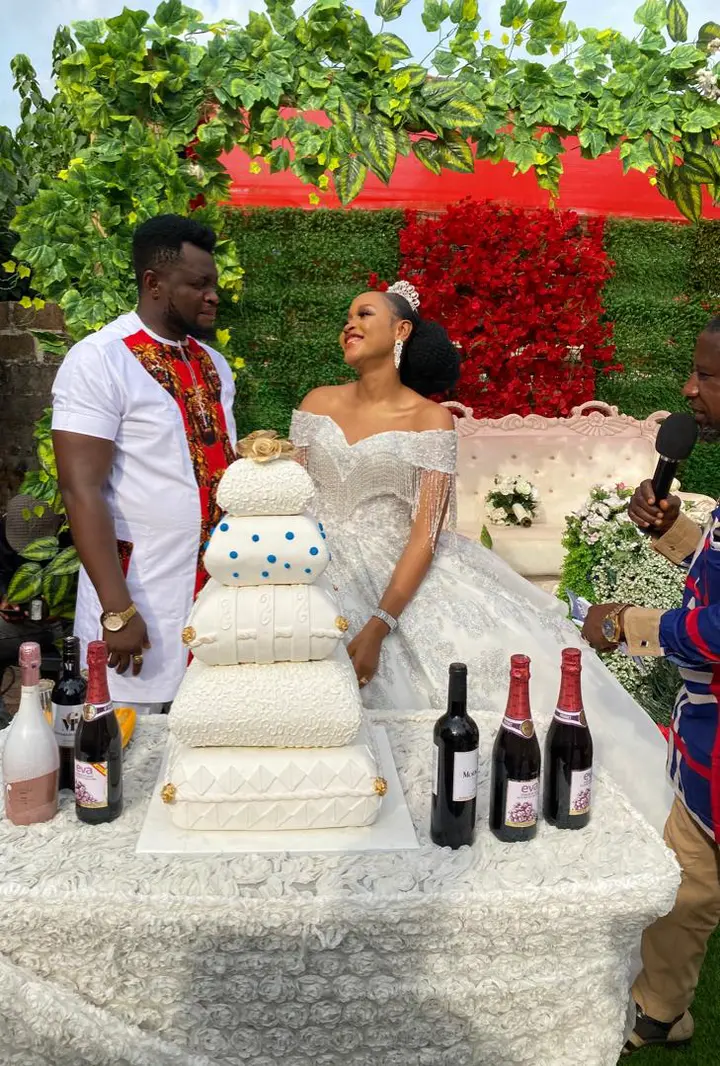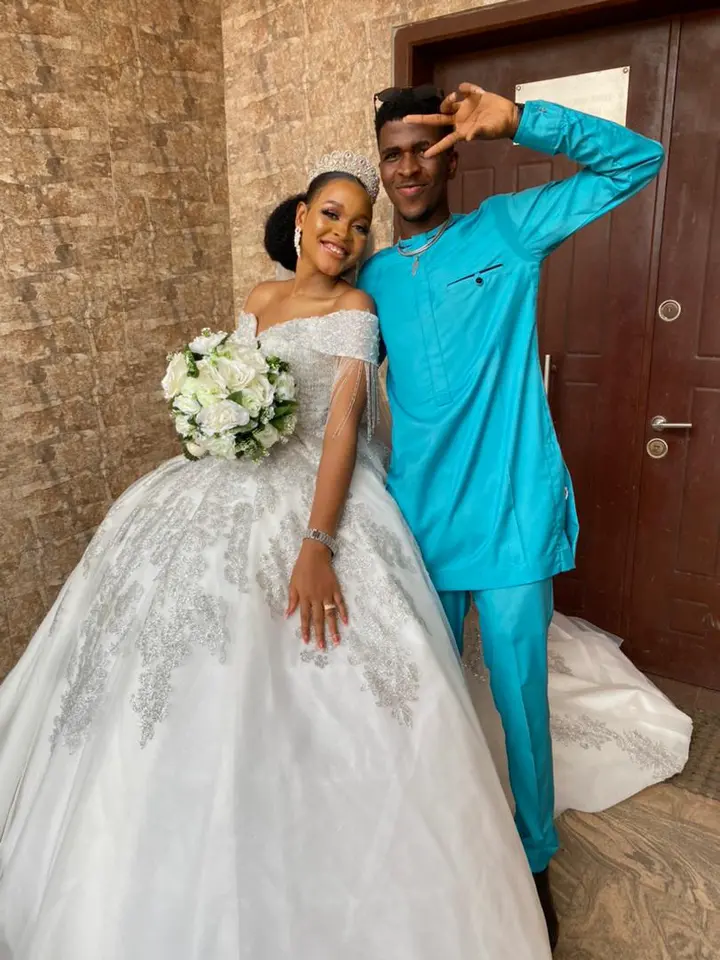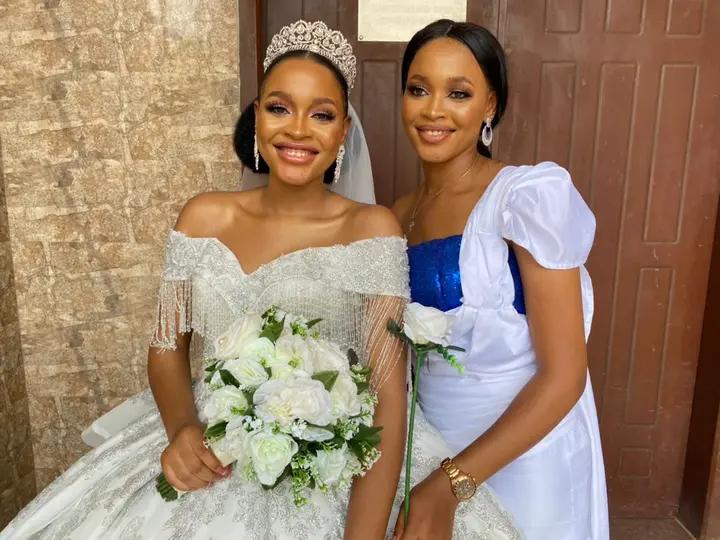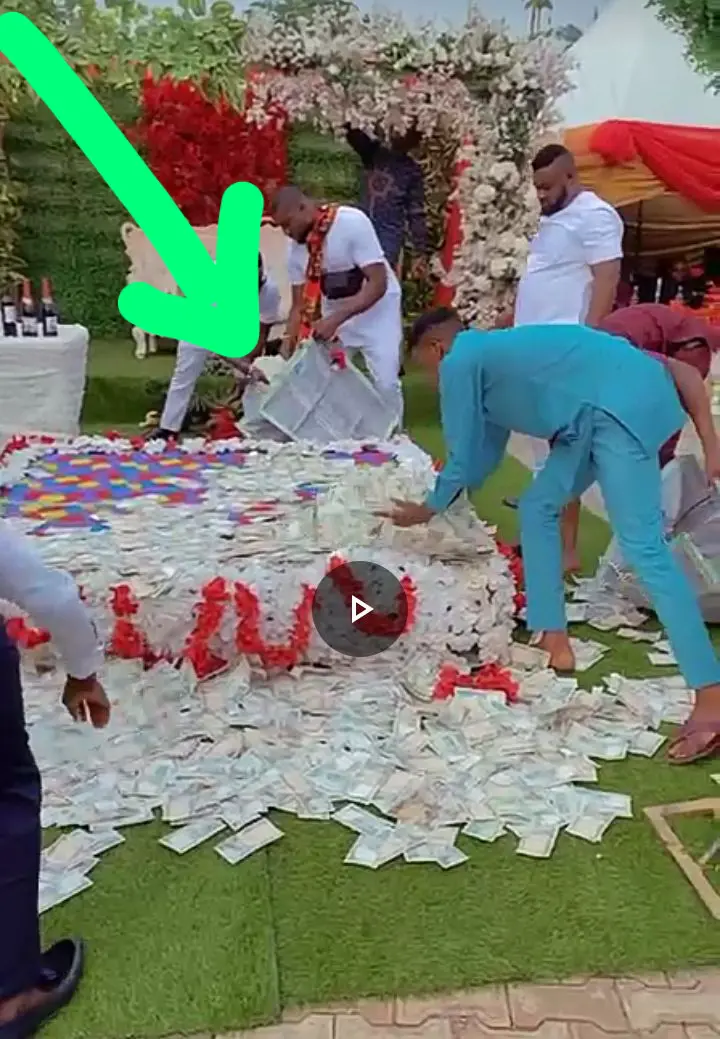 On this juncture, PACKET TRACER wishes the newly wedded couple a blissful relationship, a happy home and may God bind them with cords that can't be broken by any third party. Like Sunny Neji said years ago in one of his songs,
"Oruka ti d'owo naa
Di ololufe re mu
K'o s'eni to le ya yin titi lai titi lai o
Oruka ti d'owo naa".
As these rings had gone into the fingers of the newly wedded couple, I pray that even many waters wouldn't quench the love that exist between them, and may no flood drown it.