"What a Corrupt Generation"- See What This Lady Posted on Social Media that Got People Talking
"What a Corrupt Generation"- See What This Lady Posted on Social Media that Got People Talking
A lady posted a picture of her and her lover having some good time on tweeter . Little did she know that her caption was going to bring a lot of attention .
She stated "ngempela nihlulwa yini ukwenza njee?" Which means "what is really stopping you from doing this ?". Too unfortunately she got the response she didn't expect .
The guy got mocked and turned into a laughingstock , he feeler the death of social media as the trend reached facebook and even more bad comments where made .
I for one believe that this lady will no longer post a picture like more over the guy regrets the day he decided to take that picture as he is now a laughingstock on the internet.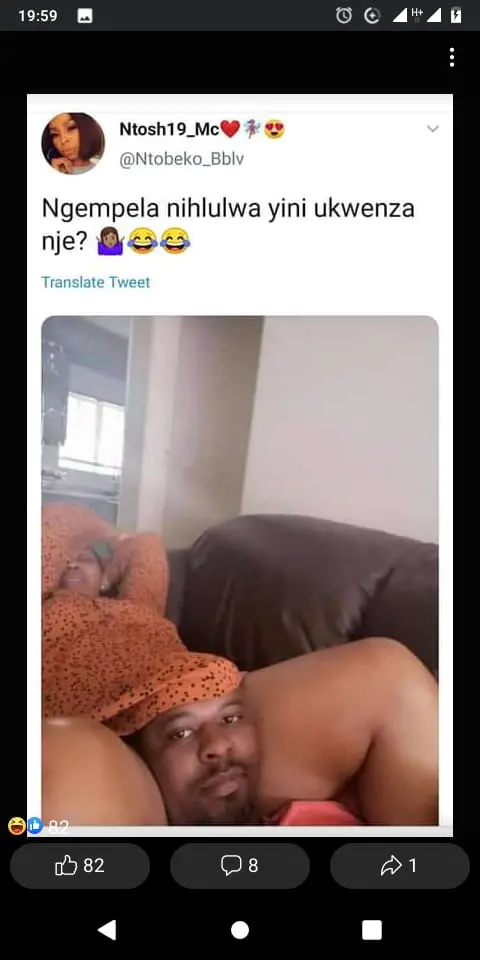 This couple now knows that the internet is not a children's playground , as it has no mercy . The comments are more specified towards the guy unlike the lady ..
Below are some of the comments left by their followers and some people on facebook .
The world is indeed getting worst.