"A Woman Asked Me Why I Was Not Married, After I Submitted My Form Lady Reveals
"A Woman Asked Me Why I Was Not Married, After I Submitted My Form Lady Reveals
Women who are approaching their 30s and 40s and have not gotten married are often exposed to a lot of backlash from society. Some people even gossip about them and bring up rumors of the reason why they remain unmarried. The moment some people see them, they start imagining their ages and judging them based on it. This is the reason why some ladies don't like to reveal their ages to people as they know that they may be judged based on it.
A lady on Twitter has revealed that she filled a form and after the woman she submitted the form to saw her age and also that she wrote "Miss" instead of "Mrs", she immediately asked her why she was not married. The lady then revealed that she gave the woman a very dirty look because she was unhappy with the question she was asked.
asked.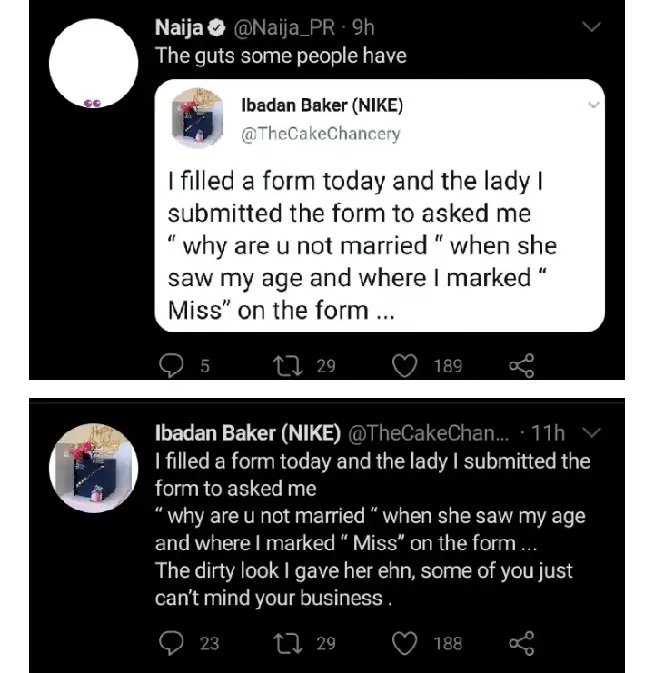 This caused a lot of reactions on social media and below are some of them: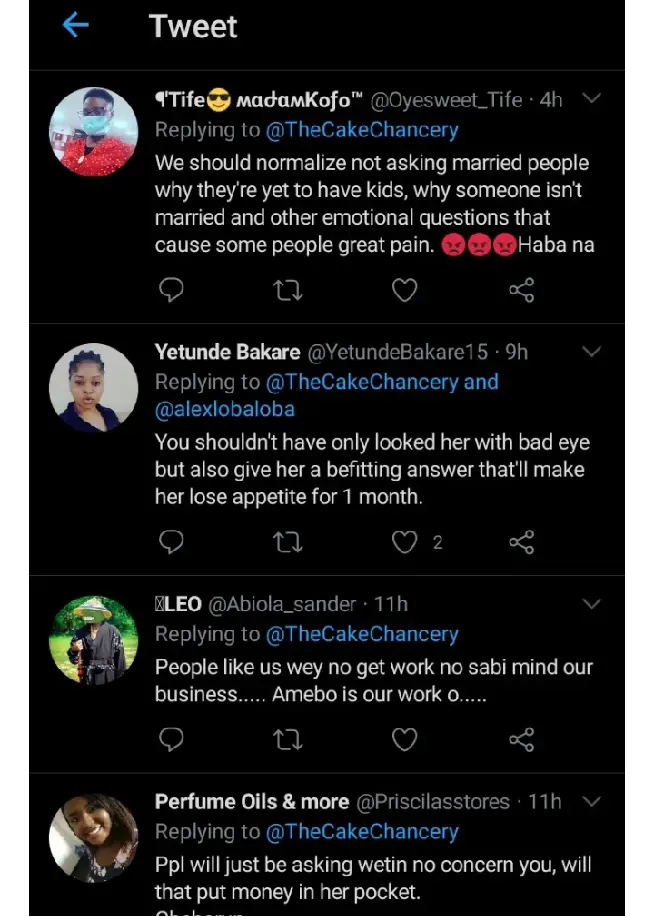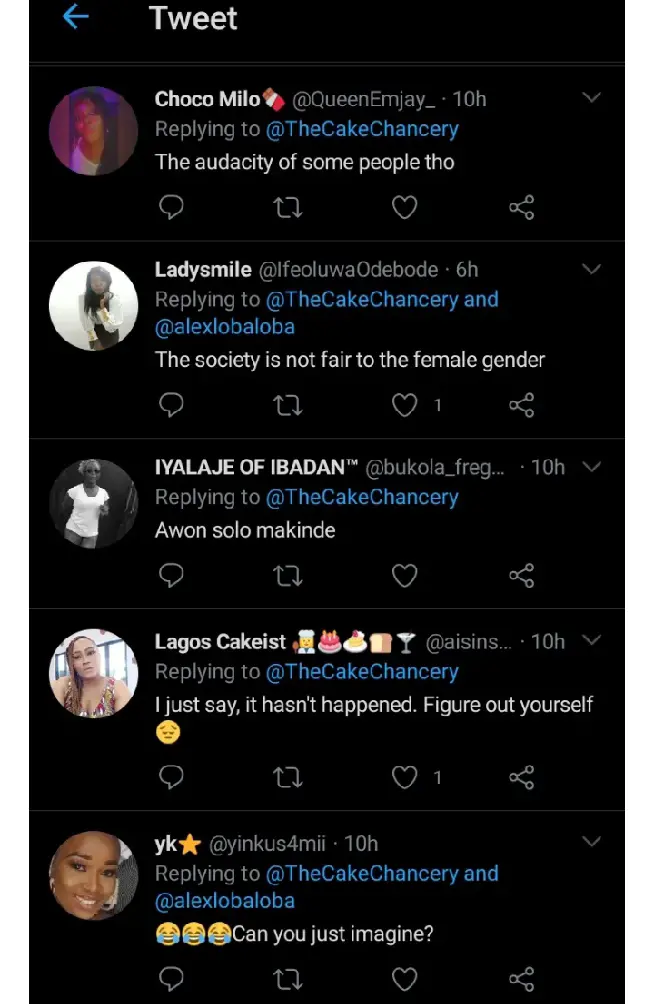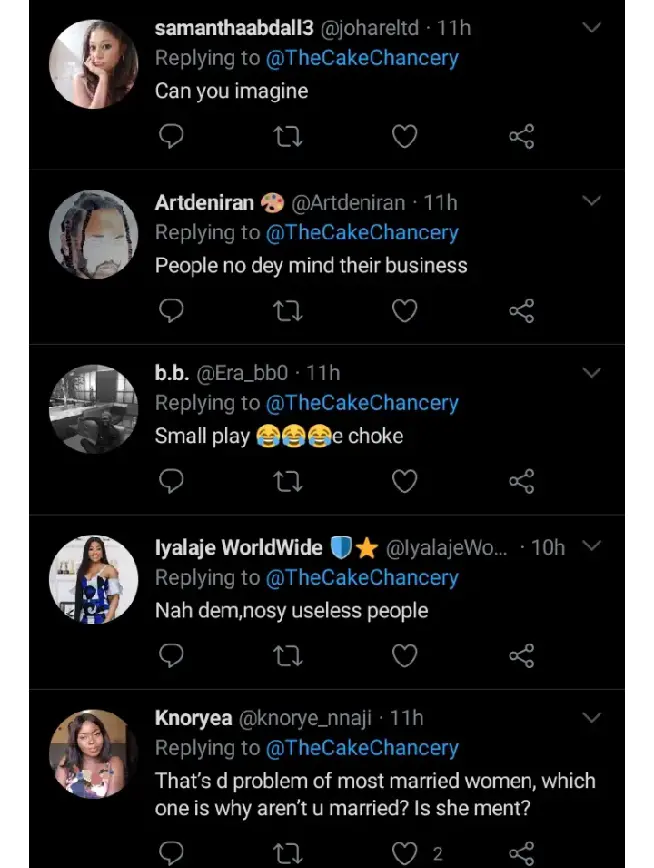 In my view, the lady gave the woman she submitted the form a dirty look because she felt that the question was addressed to her to humiliate her. The woman should have kept the information about her age and marital status to herself instead of asking her openly why she wasn't married because it may seem humiliating.