President Buhari Is 78, See Photos of His Mother, Ex-Wife and Children
President Muhammadu Buhari is 78 years old today and our hearts are filled with unmeasurable joy.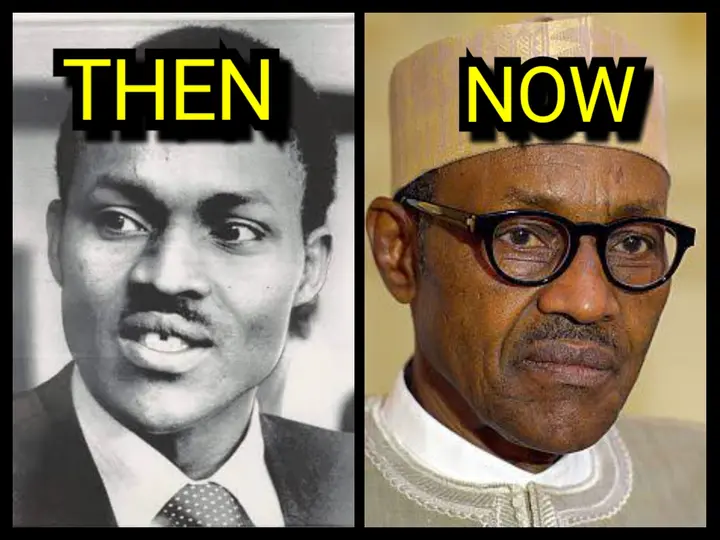 Born in 1942, Buhari grew up in a Large Fulani family in Daura, Katsina State. The name of his father was Hardo Adamu (Chief of Fulani). He fathered many children, and our incorruptible President was the '23rd' Child of Hardo Adamu.
(The house in Duara where Muhammadu Buhari was born and raised)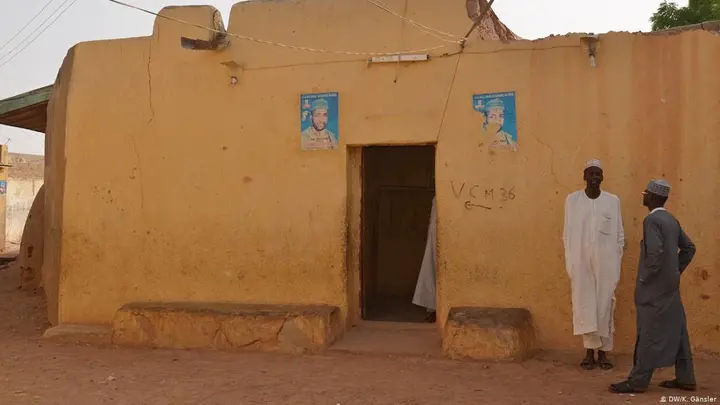 President Buhari was raised by his mother, Zulaihat following the death of his father, when he was just 4 years old.
As a young boy growing up, He never imagined he who would grow up to rule Nigeria both as a military man and a civilian.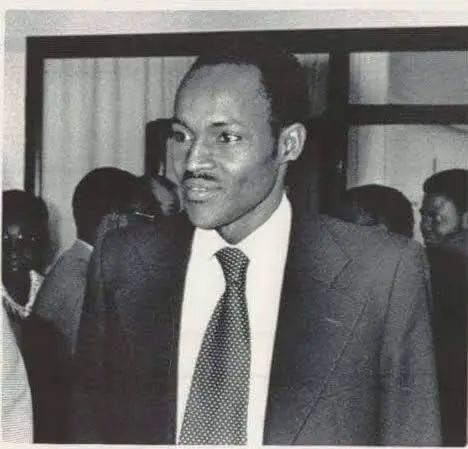 For his education, young Buhari attended the Katsina Provincial Secondary School.
At the tender age of 19, he began is military journey at the Nigerian Military Training College which was later renamed the Nigerian Defence Academy (NDA).
(Buhari with his peers, Ibrahim Bako (late) and Umaru Salihu (late) at the Nigeria Military Training College (NMTC) 1962.)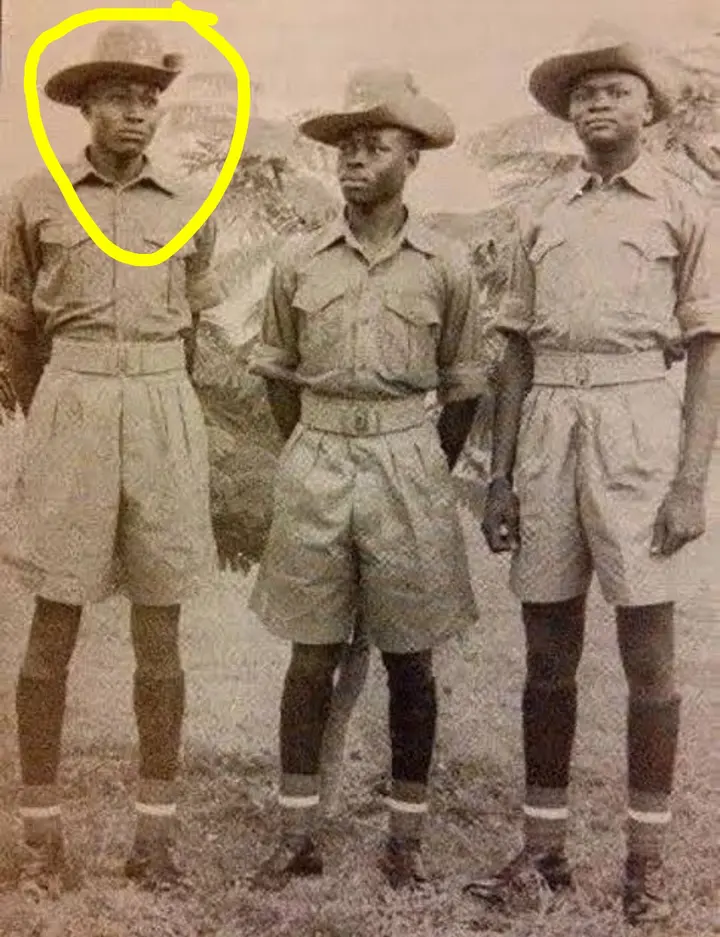 President Buhari took over office first as a Major-General, and became Nigeria's head of state in 1983, under the Supreme Military Council when he was only 41 years old.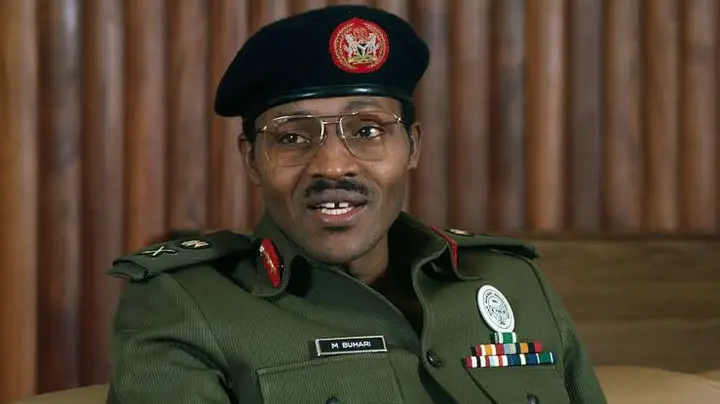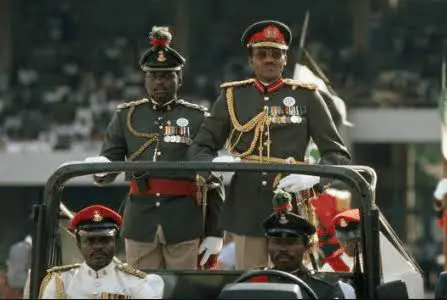 Buhari ventured fully into politics and after three attempts; he finally became Nigeria's fourth democratically elected President in 2015. He won re-election in 2019 and has transformed Nigeria to a great Nation.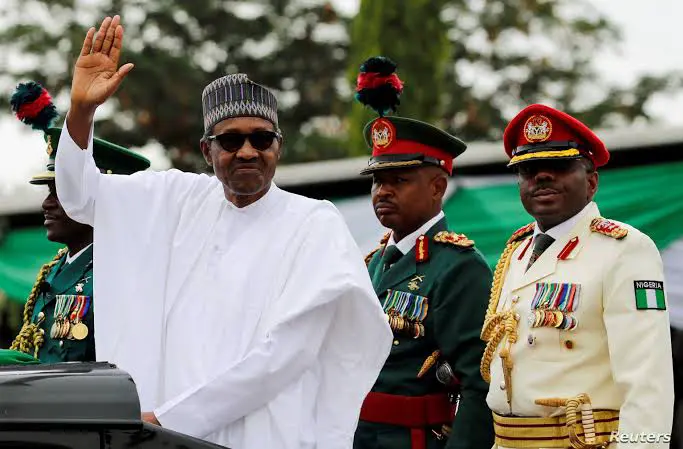 Inasmuch as many people have come to know Aisha Buhari as the only wife president Buhari, he was married before he finally settled with Aisha.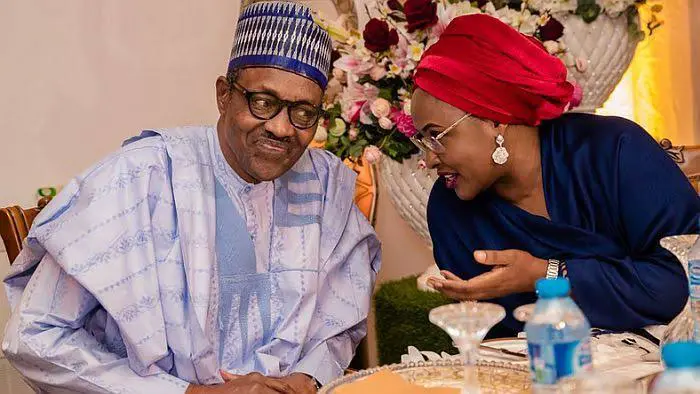 ( Buhari and (late) Safinatu Yusuf )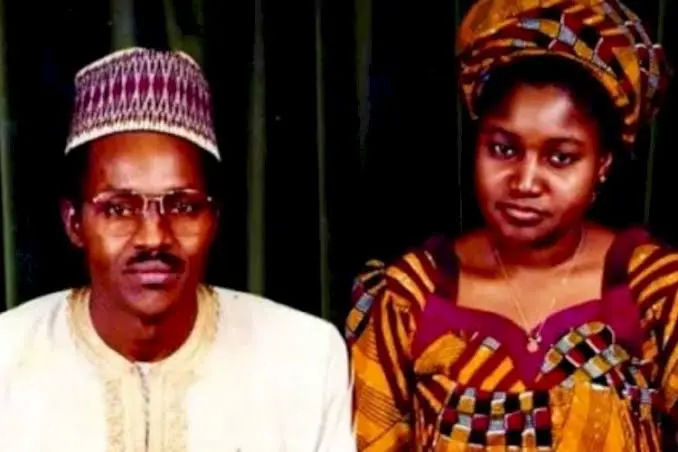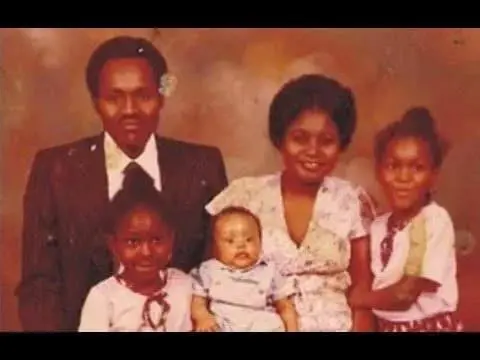 (Muhammad Buhari with his first wife Safinatu and their children Zulaihatu, Nana Hadiza, Fatima, Safina and his brother-in-law Nasiru)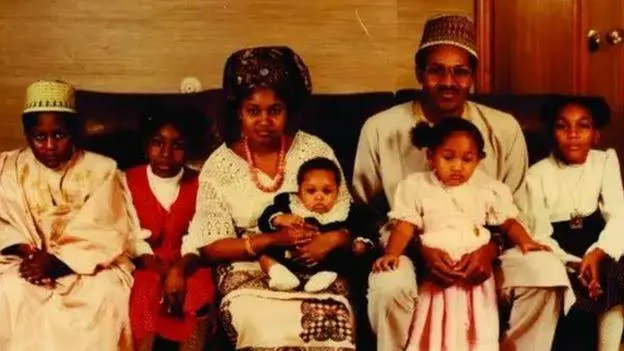 In 1971, Buhari tied the knot with (late) Safinatu Yusuf whom he later divorced in 1988 before marrying Aisha Buhari. Their marriage is blessed with successful children.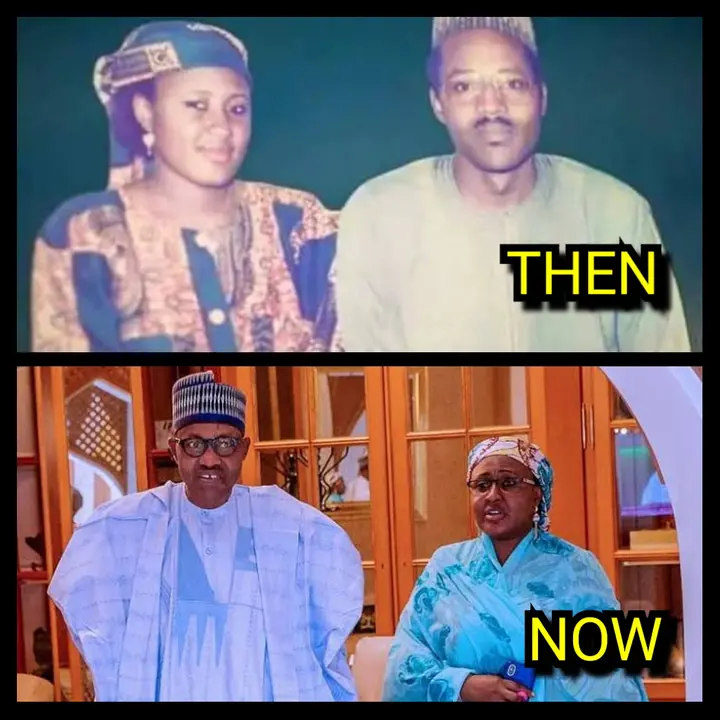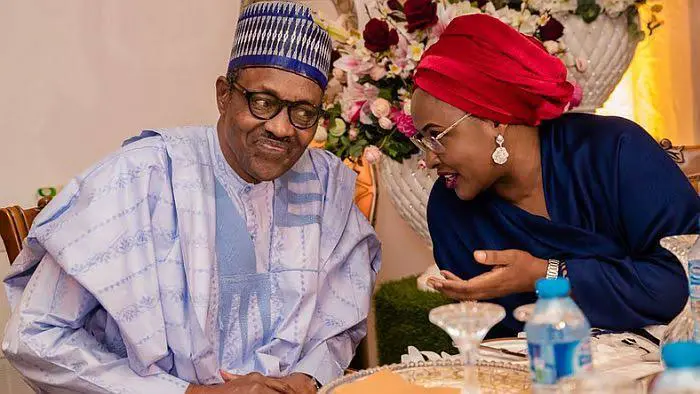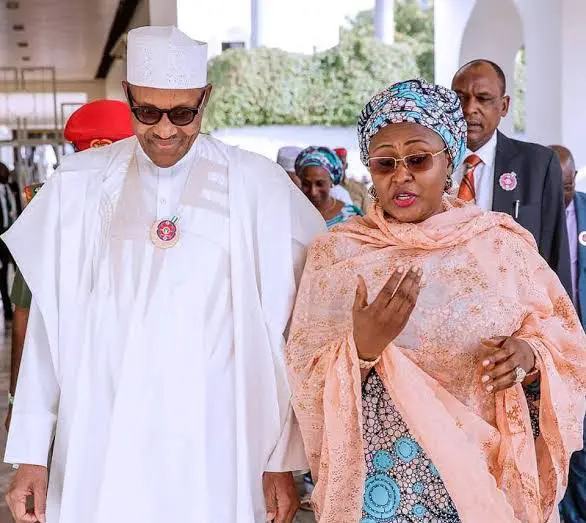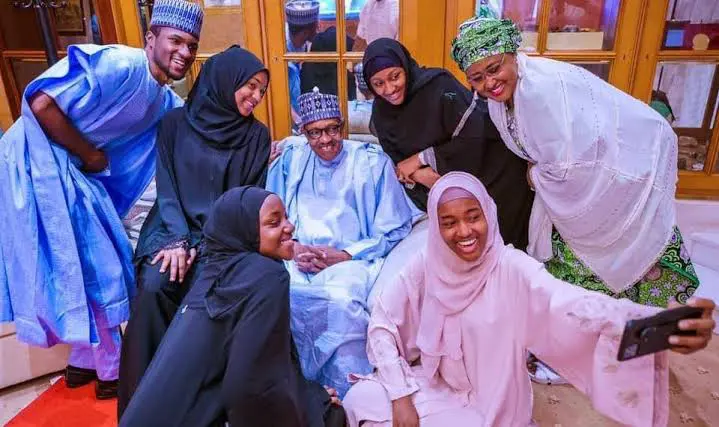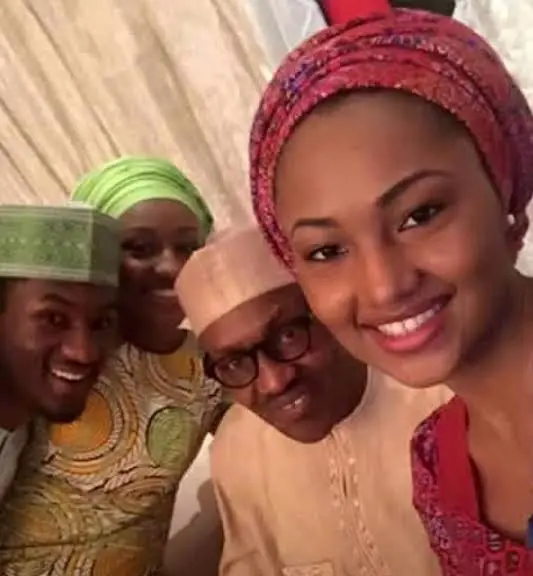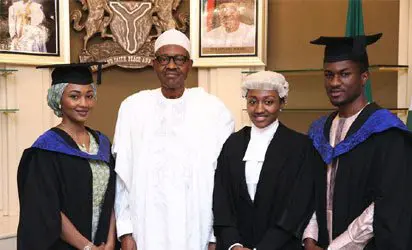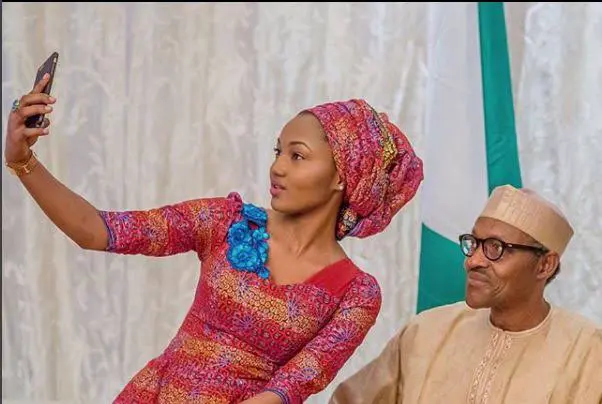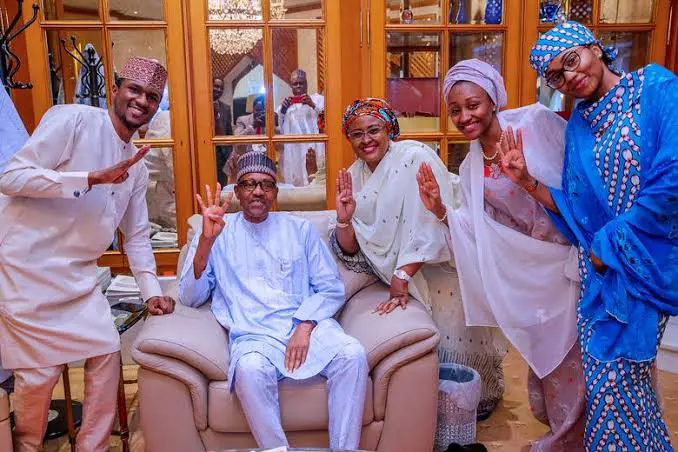 There is a school of thoughts who thinks our beloved president is cloned. If you part of them, you should be ashamed of yourself.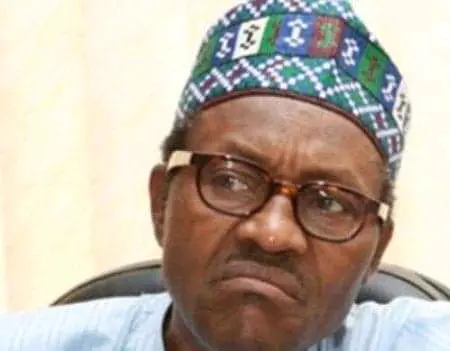 Our beloved president is strong and alive. May Allah continue to shower him with wisdom and good health has he works to make Nigeria a great Nation.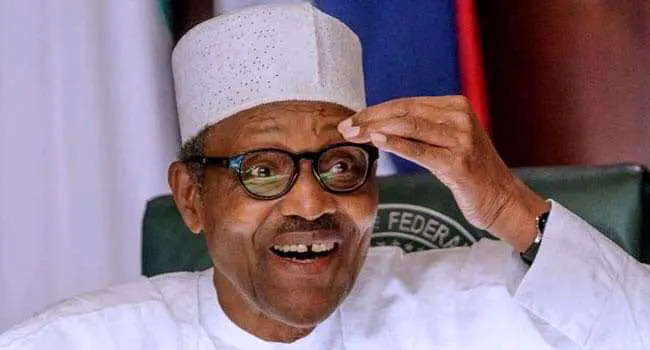 If you are a good citizen of Nigeria, kindly wish our dear president a happy birthday.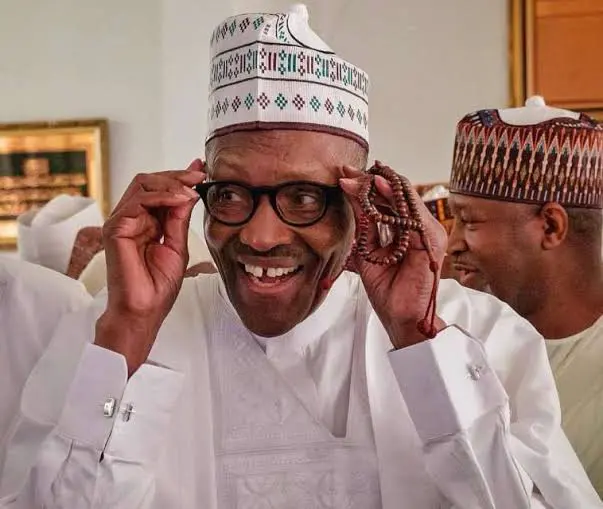 Please drop a comment and share.