Don't Consider Yourself a Christian, If You Do These Things
A lot of the Things That We Christians neglect and take for Granted, are the same thing that Bible had earlier warned against in the scriptures. A lot of Ghanaian Christians, do read journals, novels, Magazines, and books, but they have failed to check if the teachings in those books, are in accordance to the word and the teachings of Holy Bible. Some are just reading to entertain themselves.
As a true believer and as a core Christian worshipping GOD, You should have the knowledge that, Bible Supersedes every other book, that talks about Religion in it's own aspect. As we know, the Holy book contains true and Genuine facts of the instructions of GOD, as was gathered through the inspiration from GOD to the disciples of JESUS, as recorded in the Bible.
Having known the Teachings of the Bible, you should never allow anyone to deceive you. You should be able to study your Bible, day in day out so that not even a Pastor's an Evangelist, Bishop or Rev Fathers, will confuse and decide you, with the wrong teachings of Christianity as a Religion. Don't misunderstand me here, am not saying you should not read Christian books, or that you should not believe in the teachings of the Clergymen, but all am insinuating is that you should, be very careful so that no one will deceive with false teachings of the Bible.
It is Pertinent to note notwithstanding how many times, a Christian has read the Bible, sat under many Bible class and teachings, have neglected the vital teachings of the word of GOD. I disclosed in this Article, some of the teachings of the Bible in this Article.
1. Gossip
A simple explanation about Gossip, is just a casual or unconstrained discussion or details, information concerning a particular person's life. As these is a typical details, either true or false Information that is discussed at a Particular time. As a Christian, any information you gave out about someone that, you know you can't say in the presence of the person, is considered as Gossip and false.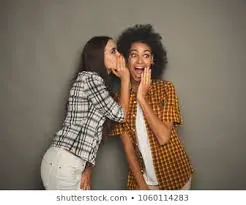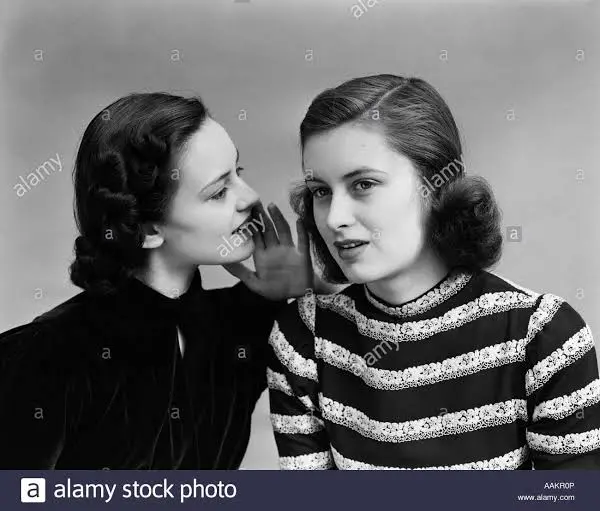 As we are imperfect which is Bound to make mistakes, you may have Gossiped even without knowing. But let me remind us that Bible teaches us that, there's nothing like a small sin or big sin, because sin is sin.
A quick reference from the Bible. According to Proverb 20 vs 19 A gossip can never keep a secret. Stay away from people who talk too much. This a clear indication that whatever to tell a Gossiper as a secret, will be made to General Public.
This mentioned portion of the Bible, is just a few to mention. Because there other versions of the Bible that talks about Gossip as a Sin. Just as the Bible advised us, to avoid getting ourselves associated with Gossipers, because they words are full of lies and deceit. And a gossiper cannot be trusted, with keeping secrets.
2. Tattoos and Earrings
The Bible taught us that we should forsake the things of the world, but it is pertinent to note that most Christians, have deviated from the teachings of the Bible, and chose to follow the trending of the world. Christians have taken for the granted, that wearing Earrings and putting on Tattoos are very wrong. But you can see it today that both Ushers, and pastor's wives, now wear Earrings, thereby forsaking the teachings of the Bible, that putting earrings is bad. But they have been told by the teachings of their doctrine, that putting on Earrings is for beautification, which is lie.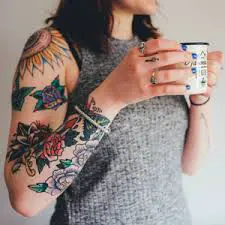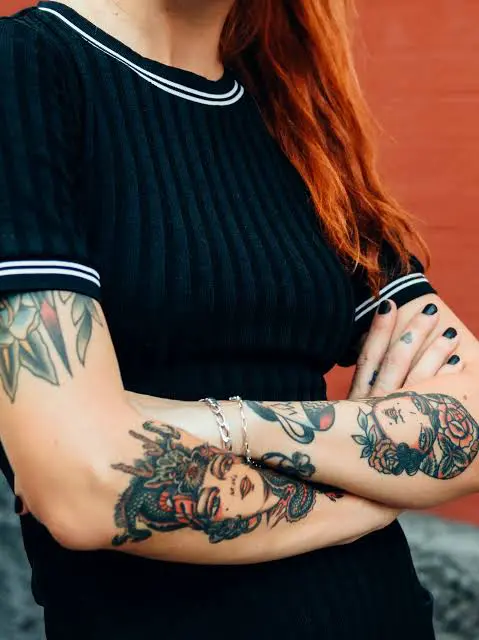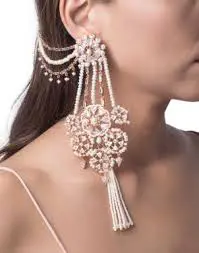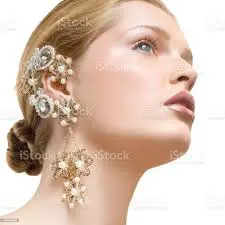 In other to back this up, the Book of Leviticus 19 vs 27-28 Do not cut the hair on the sides of your head or trim your beard or tattoo yourselves or cut gashes in your body to mourn for the dead. I am the LORD. Do not cut the hair on the sides of your head or trim your beard.
Talking about Earrings , According to the teachings of the Bible, in Genesis 35 vs 2-4. So Jacob said to his family and to all who were with him, "Get rid of the foreign gods that you have; purify yourselves and put on clean clothes.
"We are going to leave here and go to Bethel, where I will build an altar to the God who helped me in the time of my trouble and who has been with me everywhere I have gone."
"So they gave Jacob all the foreign gods that they had and also the earrings that they were wearing. He buried them beneath the oak tree near Shechem"
Having read this Bible Passages, you should know today that Bible refers to Earrings as strange GODS, thus Jacob instructed his family to get ride of it, before they will enter the Alter. This indicates that GOD is against Christians, that wear Earrings to his Presence.
3. Modesty
When talking about Modesty, I will say that I commend the Deeper life Ministry, Mountain of Fire nd Miracles ministry, because they total condemn the mindset of Ladies, that wear trousers to church. You cannot try it, it is not allowed in their denomination. But in the modern day Church, they overlook this teachings of the Bible that condemns women, from wearing the clothe that belongs to men, as shown in the Bible passages below.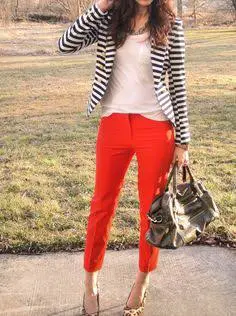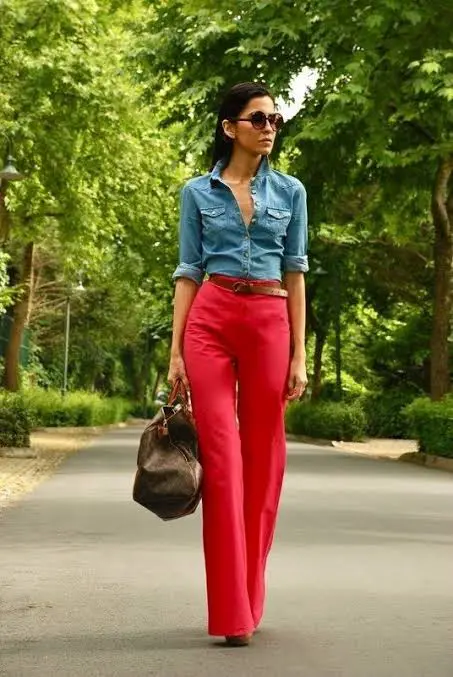 These is what the Bible said concerning women that wear trousers, According to the word of GOD in 1 Timothy 2 vs 9. "I also want the women to be modest and sensible about their clothes and to dress properly; not with fancy hair styles or with gold ornaments or pearls or expensive dresses".
1 Corinthians 6 vs 19-20, which says: "Don't you know that your body is the temple of the Holy Spirit, who lives in you and who was given to you by God? You do not belong to yourselves but to God"
Verse 20, "He bought you for a price. So use your bodies for God's glory"
In this Part of the Bible, it literally talked about the dress code of women. The Bible tells us that Man should not wear belongs to a woman, and a woman should not wear what belongs to Man. Rather, we should endeavor to wear clothes, that will cover our Nakedness as Christians.
4. Divorce.
Divorce simply means the dissolving of a marriage, where the legal union of Marriage, takes place.
It is pertinent to note that this act is now common, Because the only Religion (Christianity), which should have kicked against it, see it as nothing. A lot of Men of GOD will discover that, a person have wedded before, but they will still go ahead and Wed them.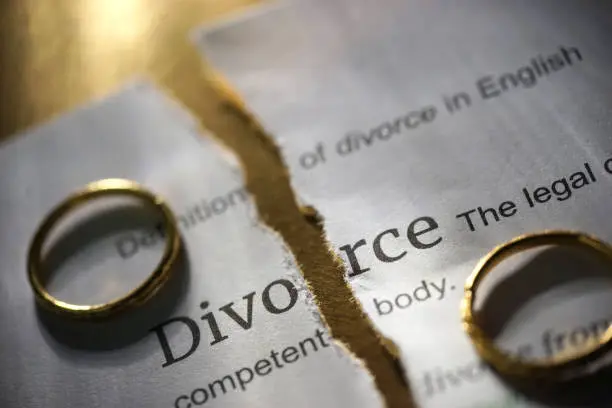 1 Corinthians 7:10-11 says, "For married people I have a command which is not my own but the Lord's: a wife must not leave her husband"
"But if she does, she must remain single or else be reconciled to her husband; and a husband must not divorce his wife".
Mark 10 vs 11-12 says: "He said to them, A man who divorces his wife and marries another woman commits adultery against his wife"
"In the same way, a woman who divorces her husband and marries another man commits adultery".
The Bible condemns this sin mentioned above, as it is against the Body of a man.
According to the word of GOD, in 1 Corinthians 6vs 18, which says: "Avoid immorality. Any other sin a man commits does not affect his body; but the man who is guilty of sxxual immorality sins against his own body".
Secondary, Proverbs 23 vs 2 says, "if you have a big appetite, restrain yourself".
In your own view, do you think that the writer made lots of point through this Article. Share your thoughts, and please kindly share too.