This Engineer Deserves To Be Imprisoned -See The Leaked Chat Between An Engineer And House Owner
I'm unable to stop smiling. This Engineer is a complete wuss.
However, before you begin reading, be prepared to answer the following question:
"IF YOU OWNED THE HOUSE, WHAT WOULD YOU DO?"
Now, let's get into the meat of the story. This is a leaked conversation between two people that you are about to hear. Mr Alfred, the house owner, and his Engineer, who is assisting him with the building of his house, had a WhatsApp chat.
Engineer Paul, as his name said, was assigned the job of building a house for Mr Alfred.
Mr Alfred was inspecting the house to see how well the construction had progressed when he saw something that caught him off guard. He took pictures of what he considered as defects in the structure and then continued to WhatsApp with his Engineer, Engineer Paul.
The talk went on and on, and I smiled as I tuned in. In reality, the engineer should be detained. For what he did, he deserved to serve a life sentence in prison.
You're thinking about what he did, aren't you? The talk is captured in the screenshot below.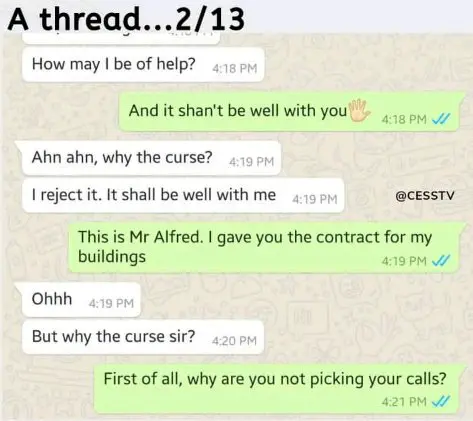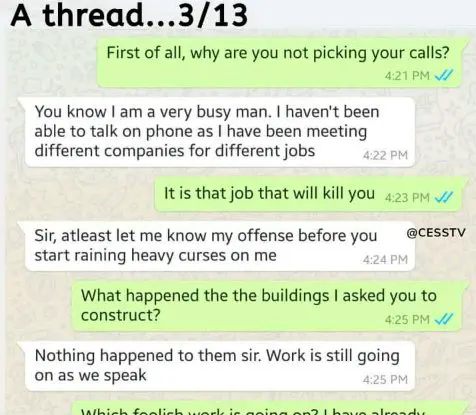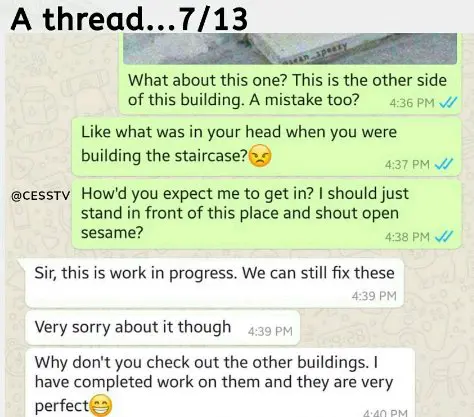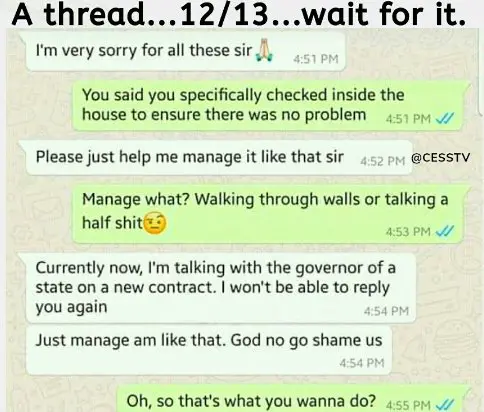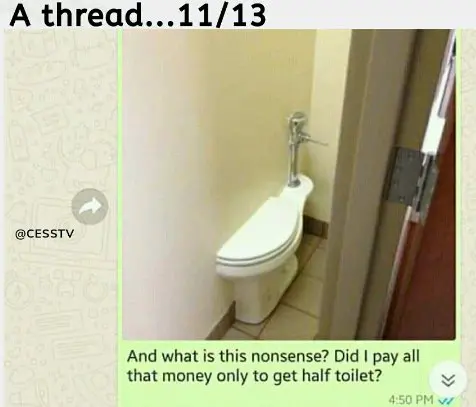 Do you think the Engineer doesn't deserve to be imprisoned?
Don't hesitate to make a note, post, like, and subscribe.
What would you do to the Engineer if you were the property owner?