We Wanted To Take The Dead Body To Our Mallam In Volta Region- 18yrs And 19yrs Alleged Murderers
Two young men aged 18 and 19 years, have been arrested for allegedly killing a 10-year-old boy for rituals.
According to information, the suspects revealed to police after their arrest that a fetish priest in volta region told them to come to him with human parts for money.
Father of one of the suspects, Kwame Nyarko narrated how he saw his boy and friend killing the boy.This sad incident has caused massive reactions as social media reacts. Read comments"
The issue needs to the tackle from the grass root now the media waves have turned to ritual advertisement. So why wont dey do such a thing cos those people display their no on screens for people to call.
They would be charged for murder, but the advertisment on money rituals on national television and radio will continue…such a country with such leaders.
Something we have forgotten to think about is the Access to social media. The main purpose for this media space have been abuse by the so call juju men. Us we are crying, let us be mindful that money is not everything. This issue has a lot of root.
evil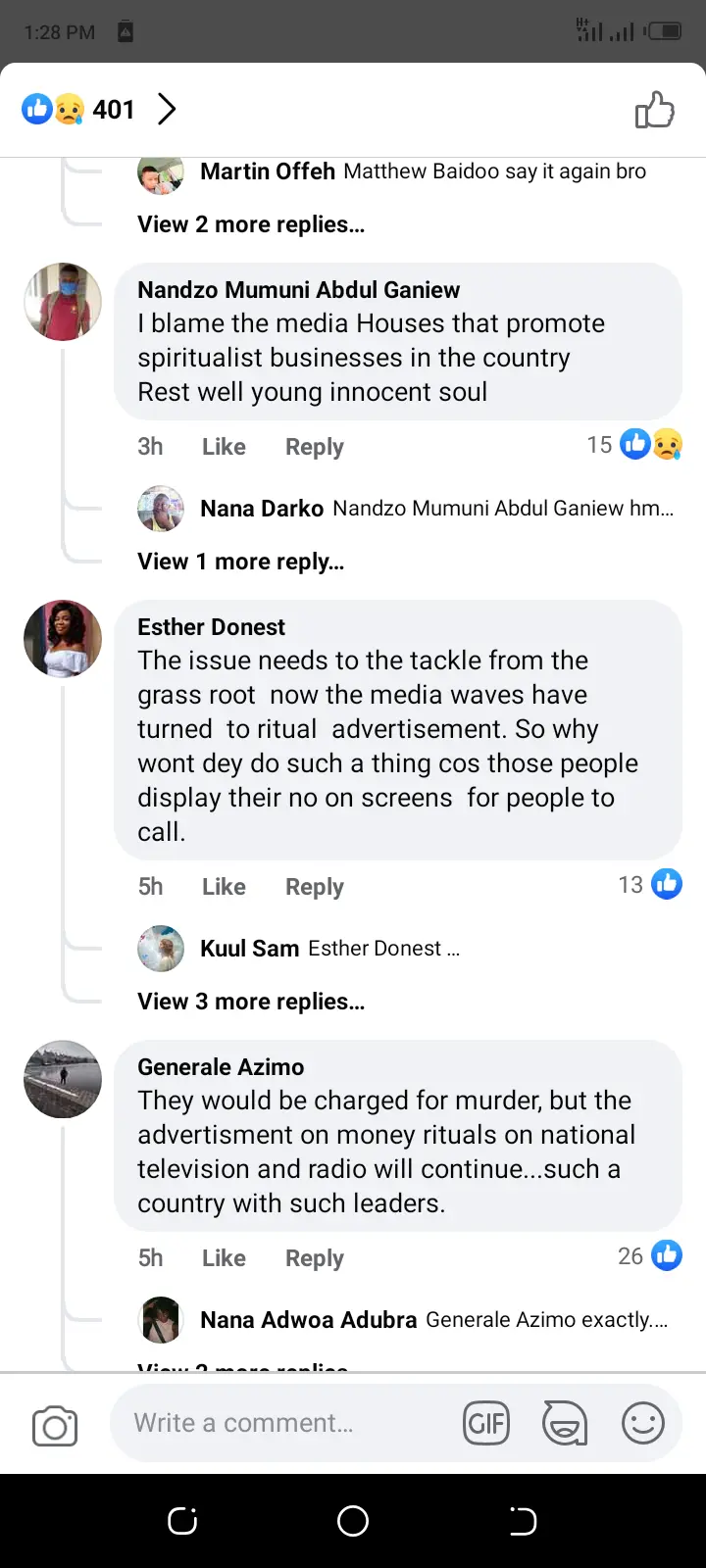 What are our men of God preaching??. When a young man don't have money he can not get a woman to marry all because she have been told poverty is a curse. What is the main stream media projecting to our youth ?. I now believe that the love for money is the root of all evil