After My Guy Followed Me To Church, See What A Prophet Prophesized That Made Him Feel Bad- Lady and He Ended Our Relationship
After My Guy Followed Me To Church, See What A Prophet Prophesized That Made Him Feel Bad- Lady and He Ended Our Relationship
Prophesies are sometimes meant to feed your hunger to succeed in life. When a prophet tells you that you are going to be great, that word will be a stepping stone for you to work hard to make it real. You can't just sit down expecting miracle to happen because of what they prophesized to you.
A Twitter user whose handle is @God's daughter shared what happened after she and her boyfriend went to church together and a the pastor prophesized who she will be getting married to for her.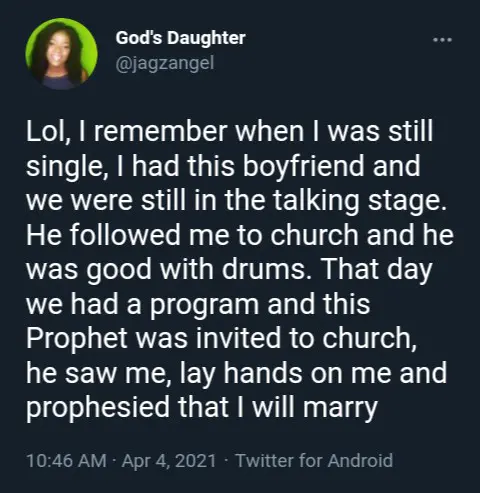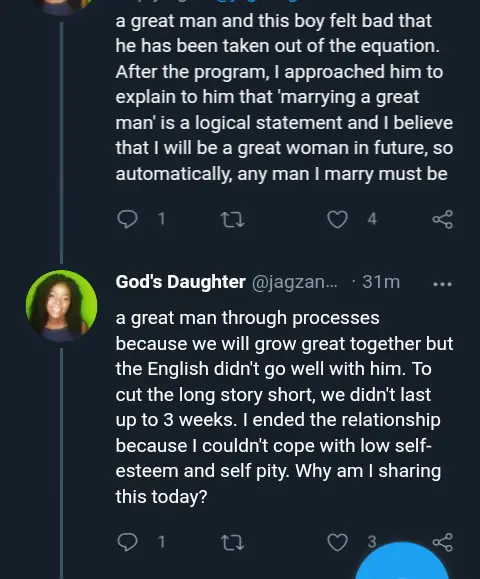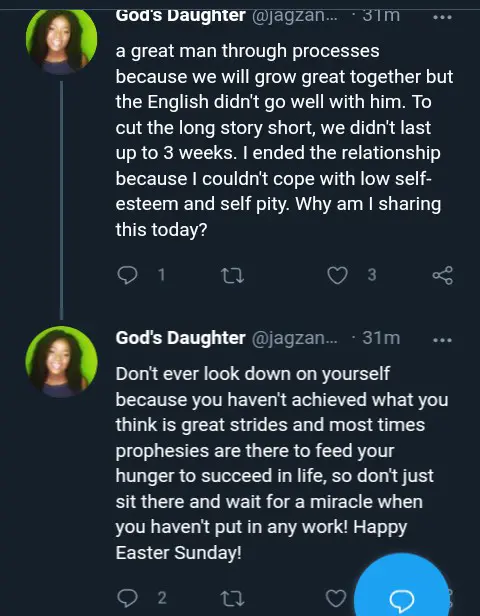 According to her, she said when she reached the church with her boyfriend, a prophet who was invited to their church laid hands on her and prayed for her and prophesized to her that she will be getting married to a great person in life.
She said as her boyfriend heard the conversation, he felt has and taken out of the equation. She said she tried to explain it to him according to his understanding but he ignored. She said their relationship didn't last for a week after the incident.
What can you say to this?