How can the whole Nigeria media be calling Sunday igboho a miscreant an activist ?
Who is Igboho to have turned down IGP invitation,if ighoho goes away with this then law & order doesn't exist in Nigeria anymore.
I can see how happy wailers are, that igboho breached the law.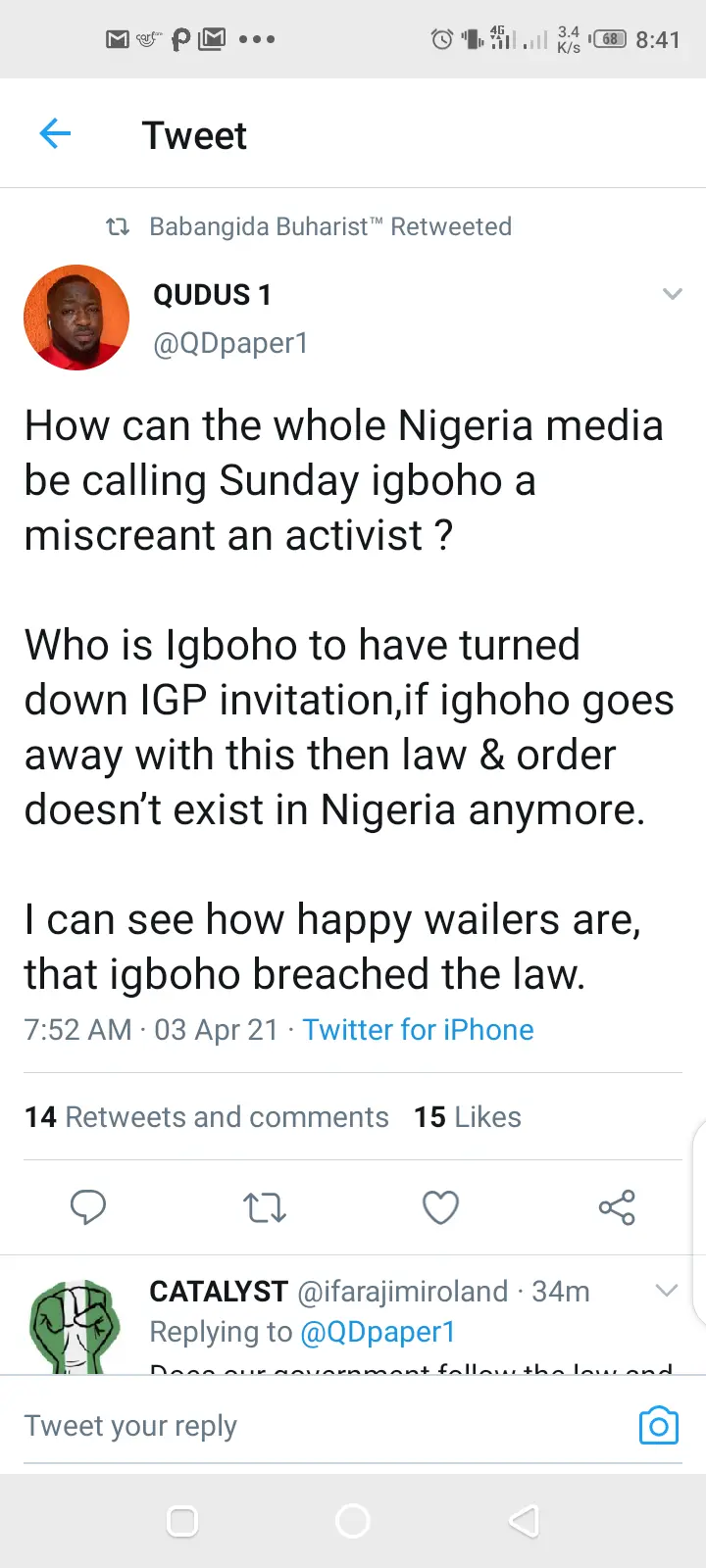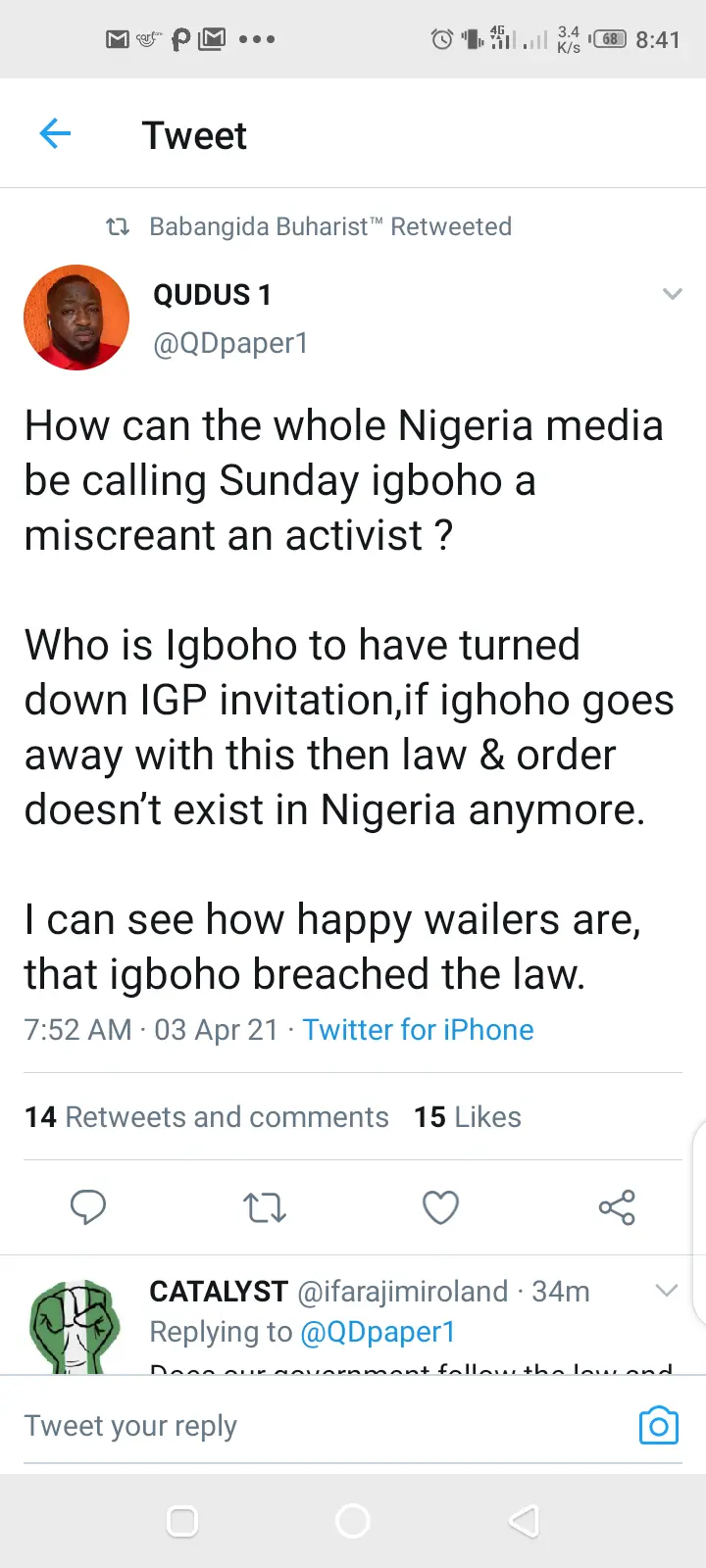 Other Nigerians also shared their concern over the issues of law and order in Nigeria
@Njokulyke3
Stop talking nonsense young man. Does law and order exist in Nigeria before? The president (Buhari) had flouted many court orders. The herdmen that are above the law are parading and killing people across the country without any one of them been arrested.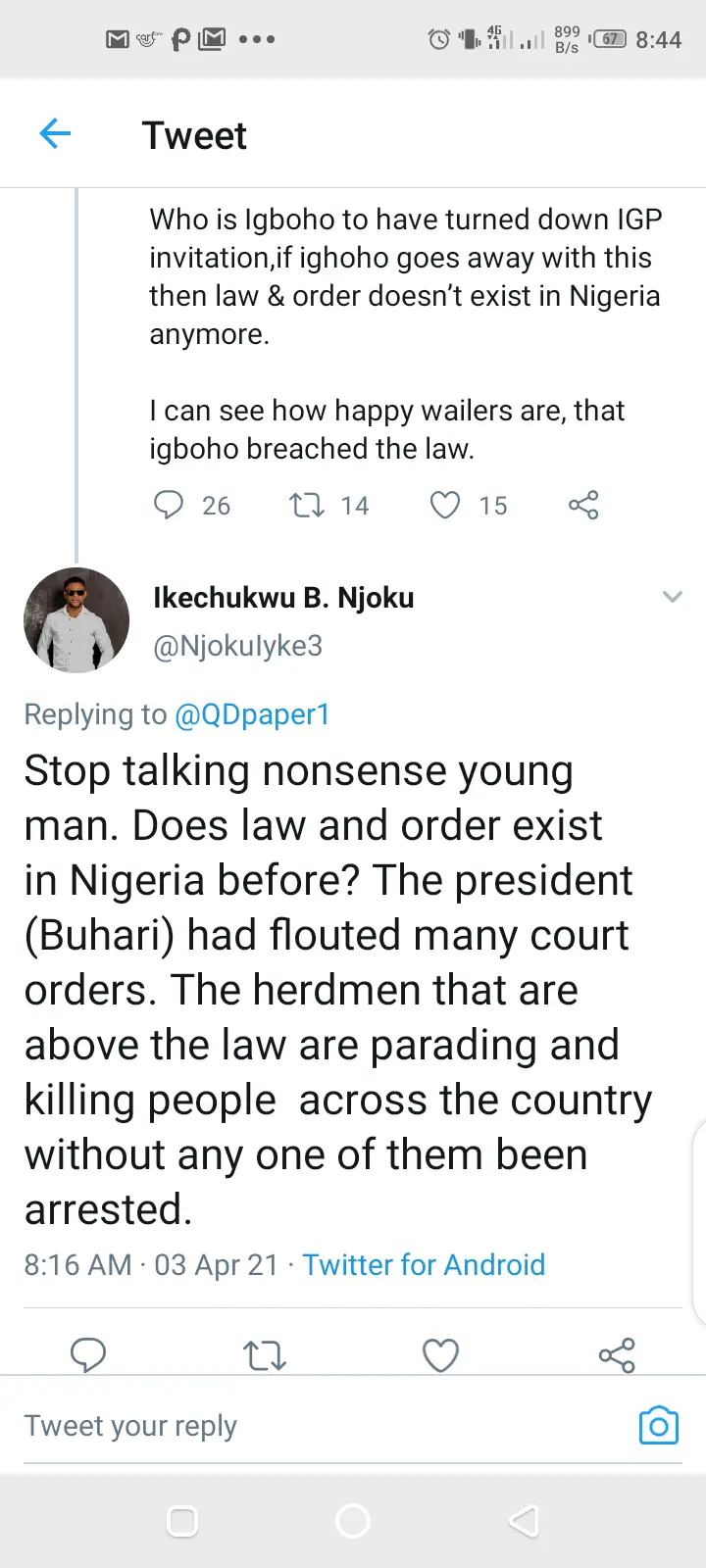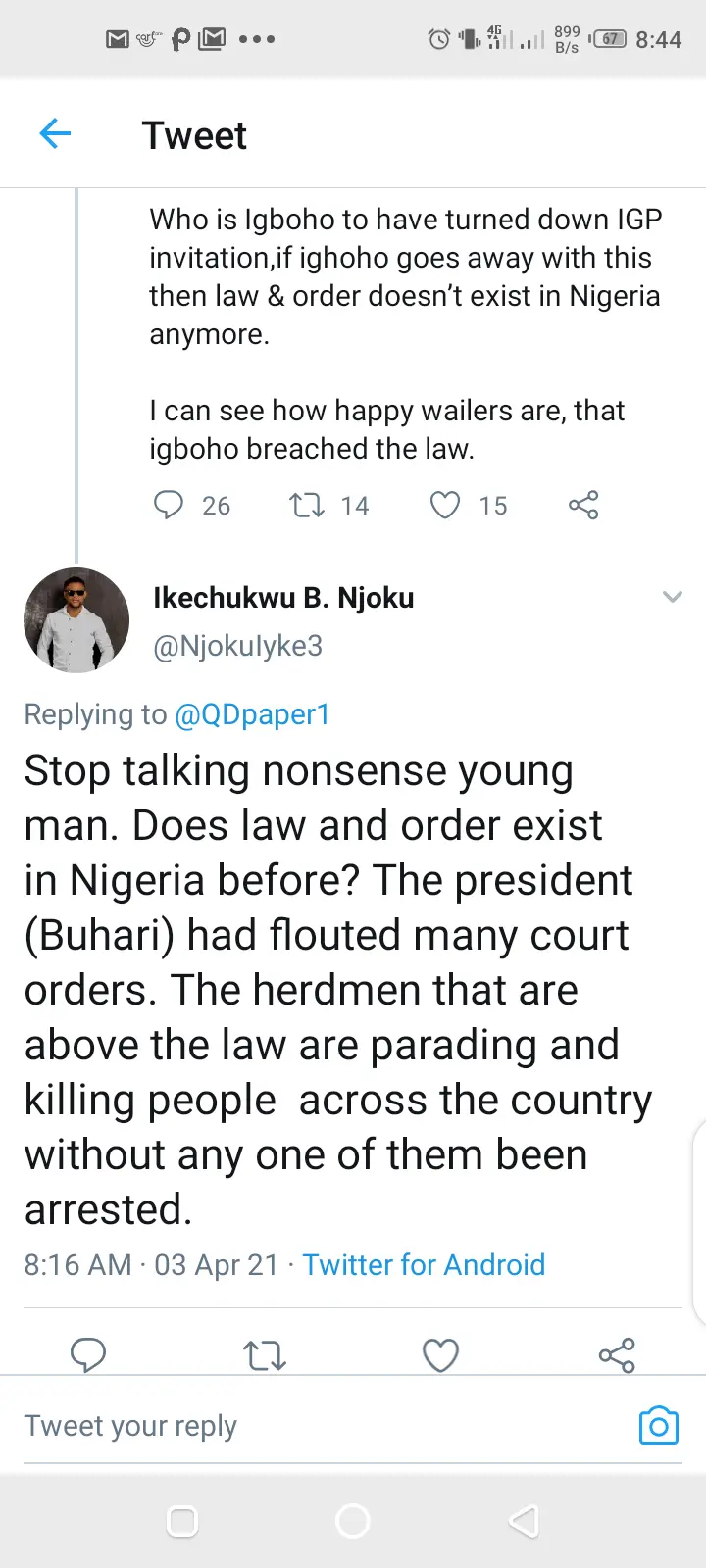 @chuwksEbuka
In as much as the Bandit and Boko Haram still keep their atrocious behavior regularly, SUNDAY igboho shouldn't be their issues at all, Gumi has been communicating with Bandits and yet he's been giving a Presidential treat as it he's doing a Legendary, why not arrest Gumi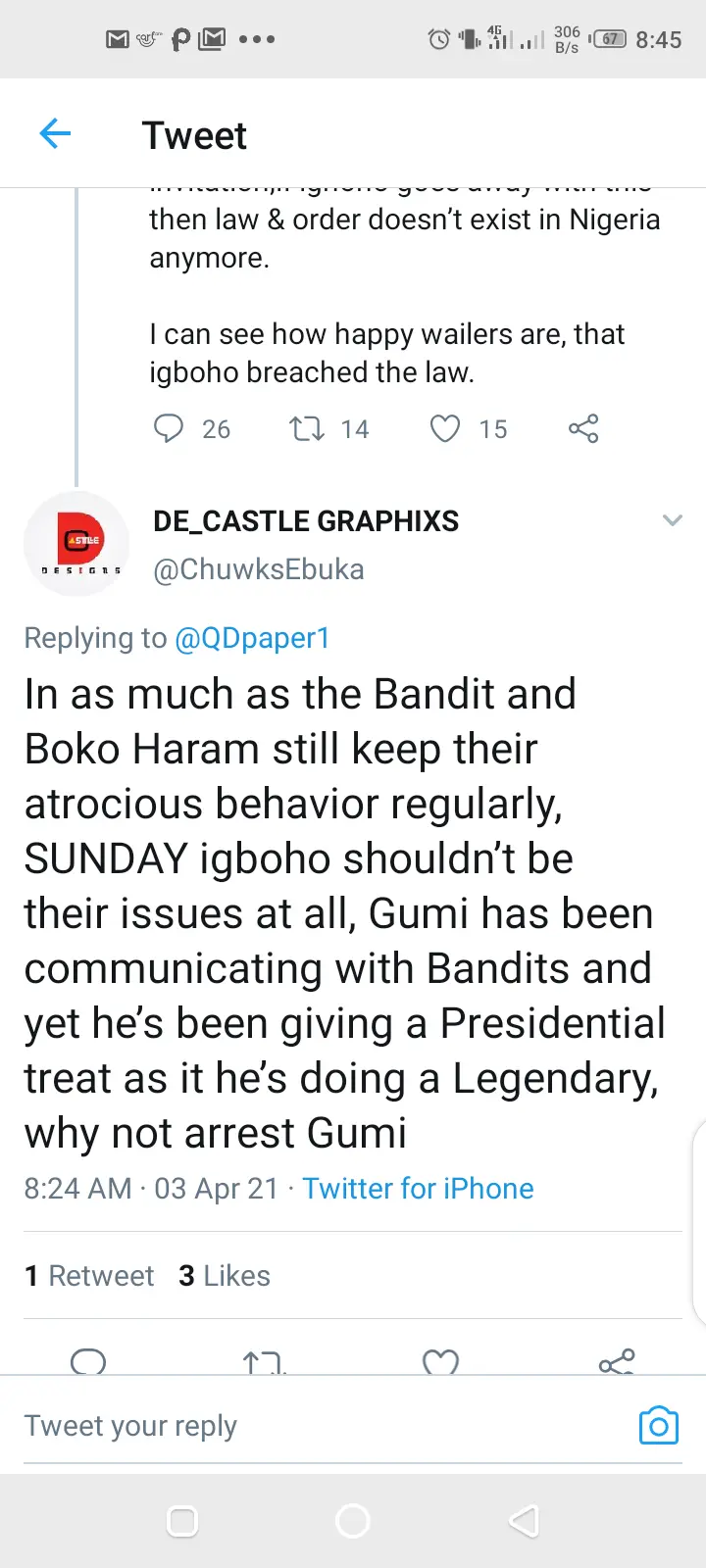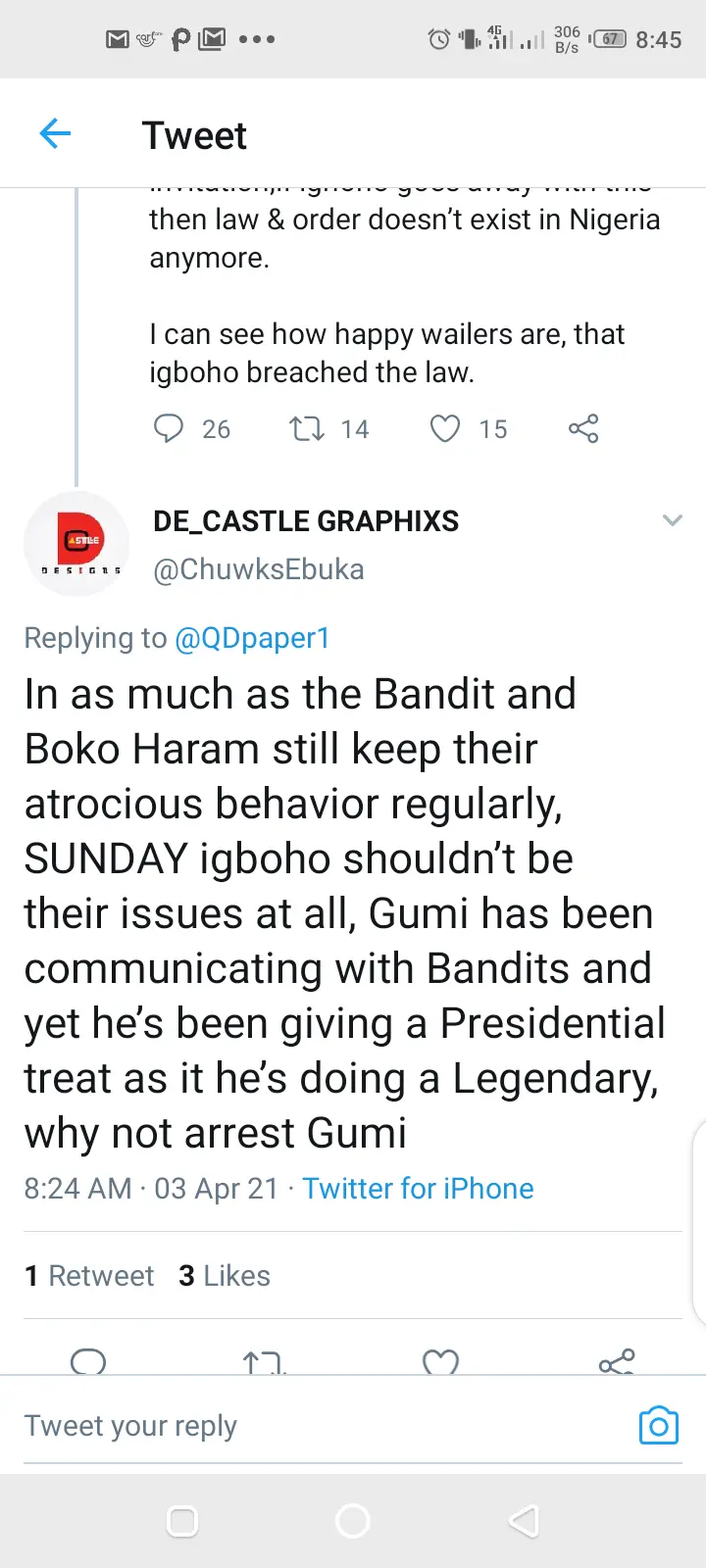 @ifarajimoland
Does our government follow the law and order you're talking about. Do you see law and order been observed in Nigeria. If there's law and order police men wil not just shoot at innocent people