"Vanity Upon Vanity"-The Nigerian Billionaire That Died Today, See Photos Of The Exotics Cars and Mansion He Left Behind
Once a man dies,he forgets about the expensive cars he had.Once a man dies,all the exotic mansion he had,he will surely forget about them .Even the land a man fight to have, and the billions he saved in his account will be forgotten when he dies. My dear readers, I am telling you that, whatsoever that you do here on earth is taken account off. Life is vanity upon vanity.
Few hours ago, the sad news of the death of a Nigerian billionaire, Bolu Akin-Olugbade went viral. According to reports, the 61-year-old billionaire passed away on wednesday after contracting the deadly Covid-19.
Until his sad death, the alte Akin-Olugbade was the Aare Onakakanfo of Owu Kingdom. He was a man of exotic taste and lover of expensive cars especially Rolls Royce.
See photos of his expensive cars and luxurious mansion he built in 2019.
According to reports, late Bolu Akin-Olugbade In May 2019 became first African to own a Rolls Royce Rolls-Royce Cullinan. Below are photos of the car.
His multi-billion Naira 3 Storey mansion is like heaven on Earth. The Luxurious mansion located in Abeokuta is reported to have 11 ensuite bedrooms, and 14 chandeliers.
There are also four living rooms, one dining room, a theater room and the boys' quarters with five bedrooms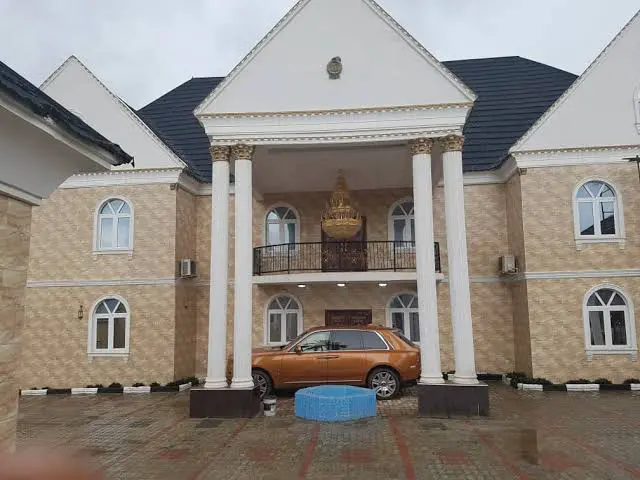 One day, the so call rich men you see today, will be forgotten.
One day,the so called beautiful women will be forgotten.
EVERYTHING IS VANITY
One day all the expensive cars, iPhones, clothes and money you lust for today will be made vanity upon your eyes. Ask your self a question,where will you be if you eventually die?
May the gentle soul of Bolu Akin-Olugbade rest in peace.
What's your take on this? Please drop a comment and share with others.