"This is Amazing"- See What This Lady Was Caught Doing that got People Talking
"This is Amazing"- See What This Lady Was Caught Doing that got People Talking
Lady has Allegedly taken to his Twitter account announcing to his fellow Twitter about her friend who is Into yoga and she can twist her body Into different shape due to her ability of flexibility.
According to her;
Her name is Ukho Pumza Tshume, from Sweet waters King Williams Town. You don't know her yet but one day she will represent SA kwi Olympics. She needs a mentor to help he reach her goal. Can someone please help her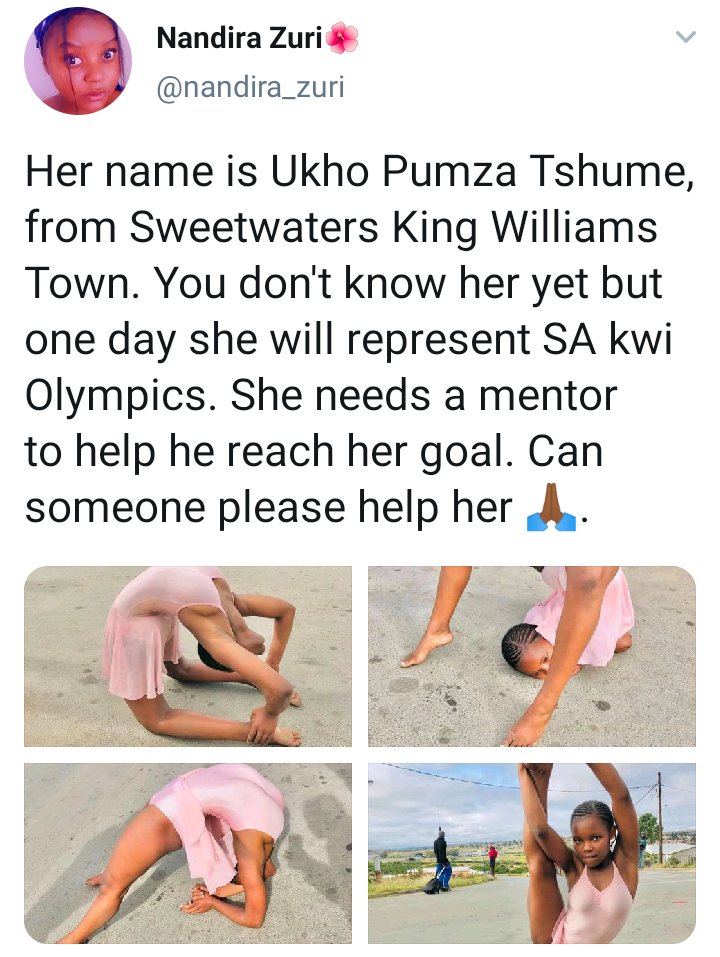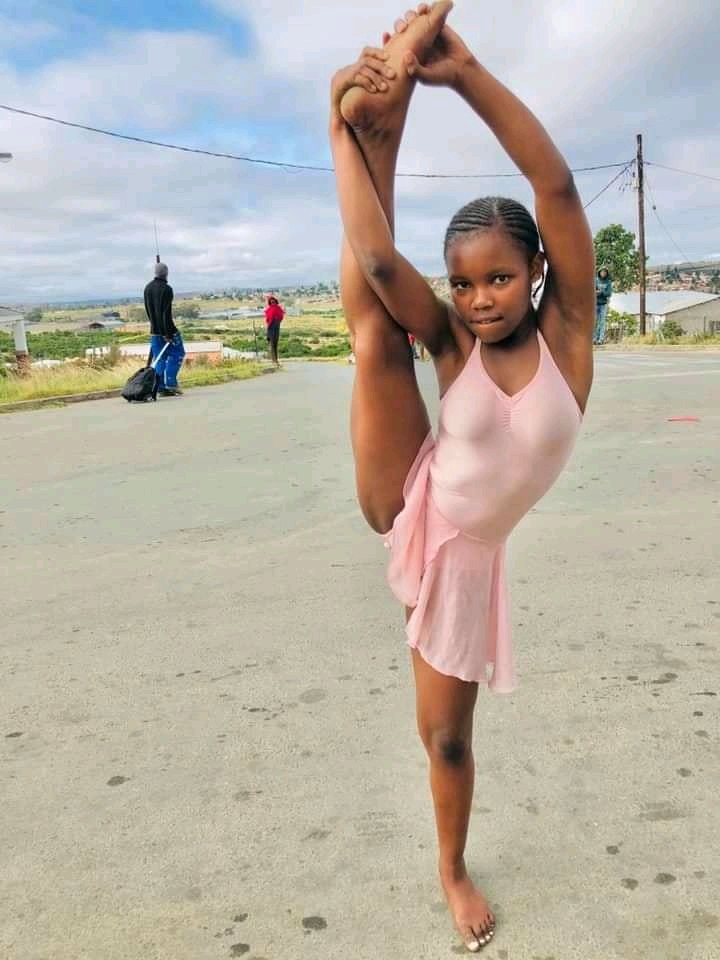 The picture got the attention of social media users and they really express their support and how they love what the lady is doing, saying one day she would definitely represent her Nation.
Below are some reaction Twitter users;
Dguy
I see her being a gymnast one day and I would try to only help her to achieve her goal in being a fantastic gymnast just like good friend Simone Biles and work hard to win trophies mainly in the Olympics in future,good friends!!!:-D
@See
This is awesome.Nothing will ever hinder her from studying.Actually her talent will eventually b more rewarding than books.#Ask graduates
@try
I can't wait to see her dancing on world stages with Ingrid Silva& Misty Copeland, wearing those brown ballerina pumps& leotard. Keep going young lady.
What can you say to this?