Someone Should Pretend to be my Boyfriend for 24 Hours,I Will Pay the Person- Lady Cry Out
It is a true saying that, "loneliness is a very Dangerous thing", that is why is good to always have a Friend companion not necessary having any strings attached.
However, a beautiful lady who might be suffering from loneliness and lack of company Allegedly took to her Twitter account announcing to all me about what she needs as help and she is definitely going to pay if any body shows Interested in her demanding.
According to her, she requested that some one should be her boyfriend for some hours though is not necessary that the person should take her serious and the person can also pretend to be her partner for hours and she would compensate such person.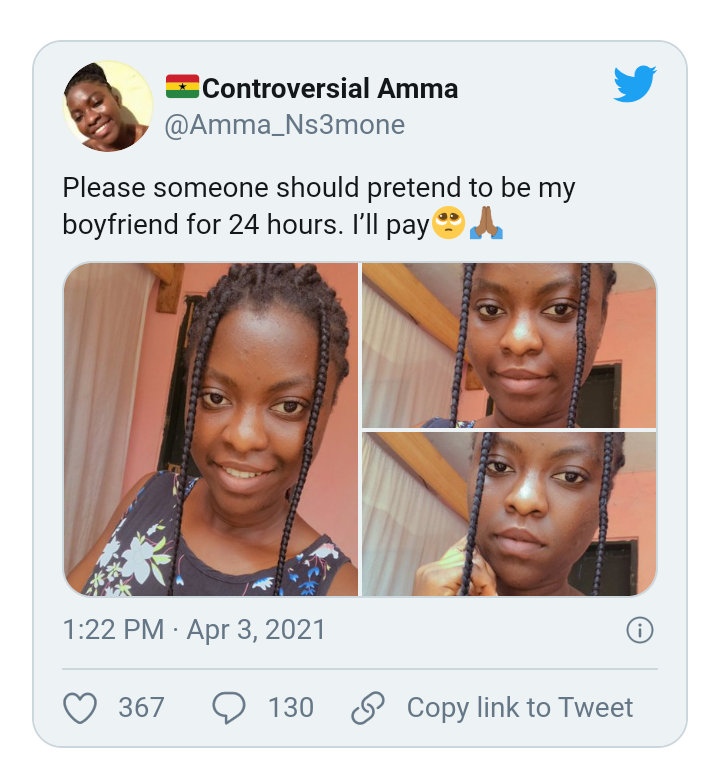 If You are interested, kindly comments directly on our site and Identitfy yourself.
you might be the lucky one who she will choose.