Painful Story Of A Boy Killed By Two Boys For Alleged Sacrifice In Ghana (Photos And Details)
Painful Story Of A Boy Killed By Two Boys For Alleged Sacrifice In Ghana (Photos And Details)
Nowadays, the manner at which some young boys are in a heist to make money has become a thing of concern. Many of all this boys you see on daily basis, are now venturing into Money rituals, practicing all manner of Sacrifices just to make ends meet. Am sure that the Bible told us that GOD has sworn to bless everyone with money, and that the thought he has for us is of good and not of evil.
So the question is, why can't our Young generation be patient enough and pursue the things of this world. Instead, most of youths in Ghana wants to make it by all cost. One thing that all this boys who are allegedly "Sakawa Boys" don't know is that, there is always a repercussion for every thing we do here on Earth.
Here in Ghana Precisely in the Kosoa Region of Ghana, as story has it that one certain boy took his close friend's ring who is into "Sakawa Boys", because he wanted to make money by all means, but unfortunately for him the ring refused to come out from his finger.
It was gathered that the fetish Priest whom they visited told them that, in other to perform the Sacrifice for them, they will have to present 1 year old child. But few days after this, the remains of a 10 year old boy was found buried on the shore of Kosoa. This incident happened like one month ago.
There is a trending story which has virtually gone viral across all social media platforms in Ghana, where two 16 year old boys has allegedly killed a 10 year old boy, and cut off his ears for them to use him and do Money rituals.
According to the information gathered on the social media "Twitter", shows that the 10 year old was learning in his room learning, when he was called out by those 16 year old boys to come and play with them.
It was after they had already cut of the body part that they needed, that they hesitated and wrapped his dead body in a cloth. But unfortunately for them, the father of the deceased boy saw then and alerted the Police immediately and they were apprehended
In Reacting to this matter, a lot of Ghanaians has poured out their respective opinions, where many stated that the best thing to do is equally sentence them to death, and not send them to Prison. Whereas other persons were of the opinion that those two boys should be handed over to Mob for "jungle justice", and not hand the boys over to the Police.
Below are the Photos gathered from the scene of the incident: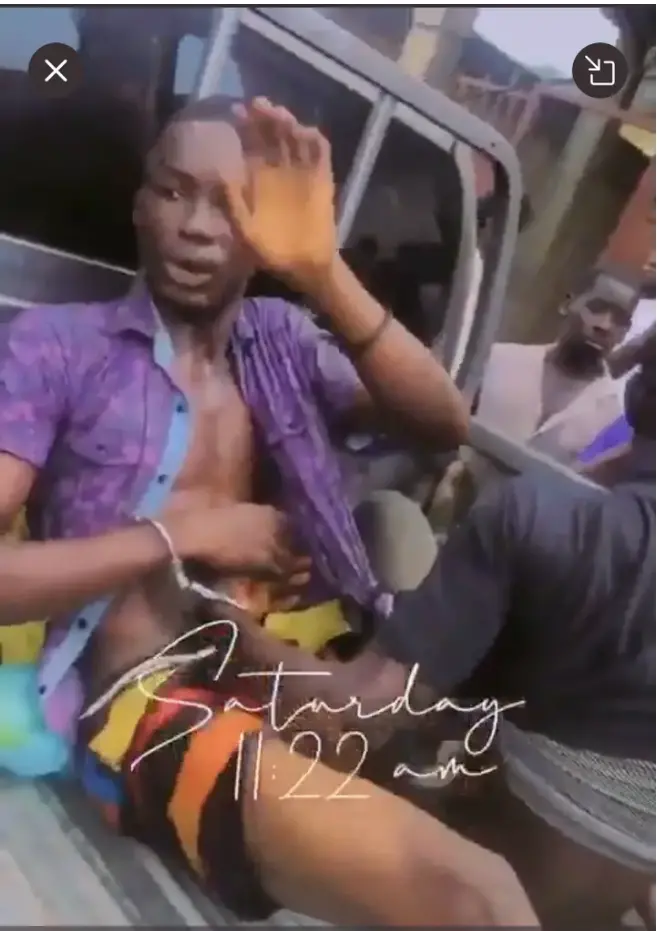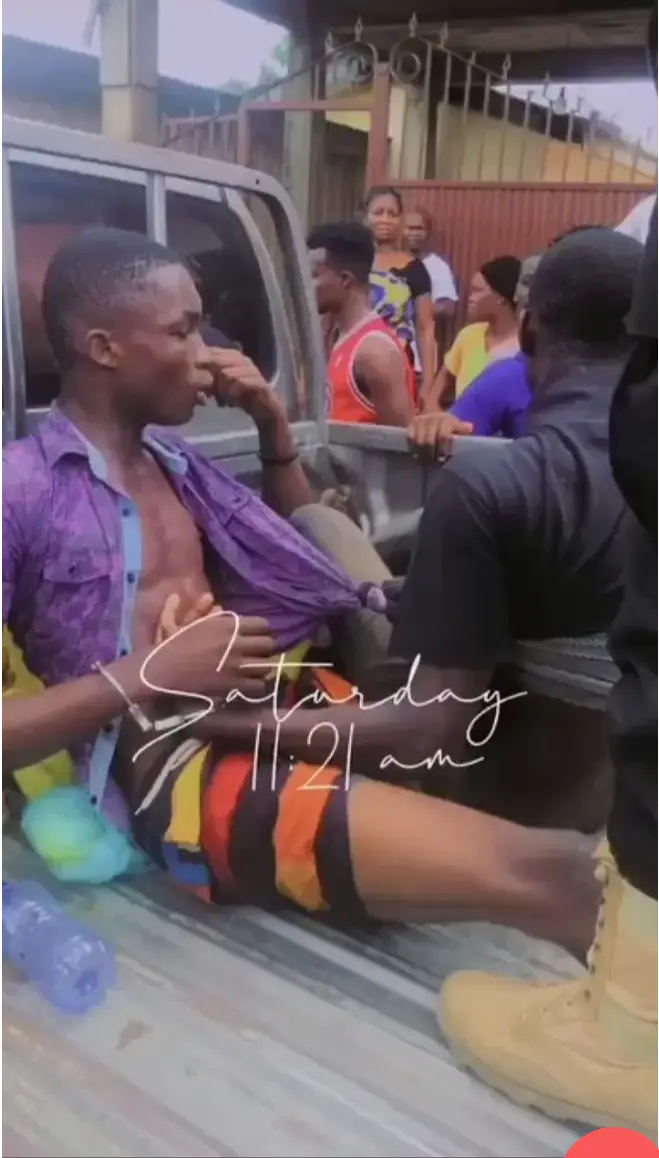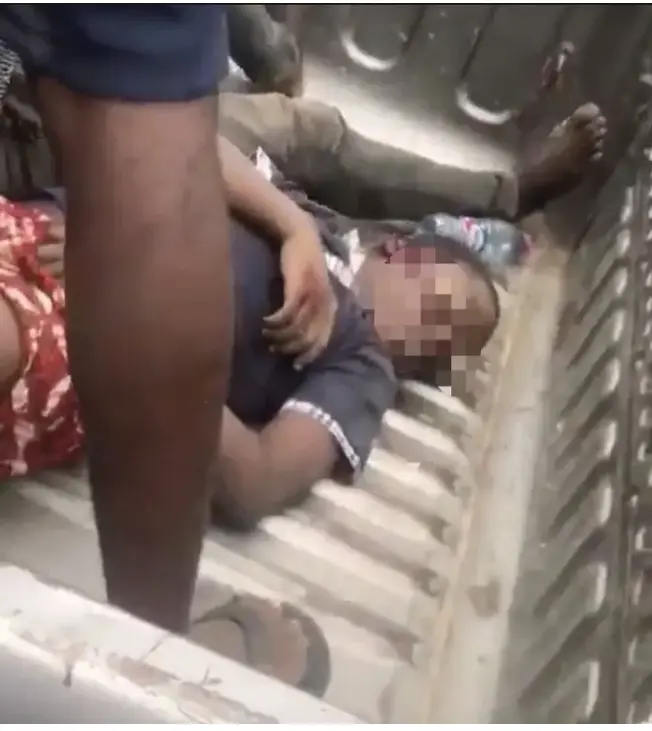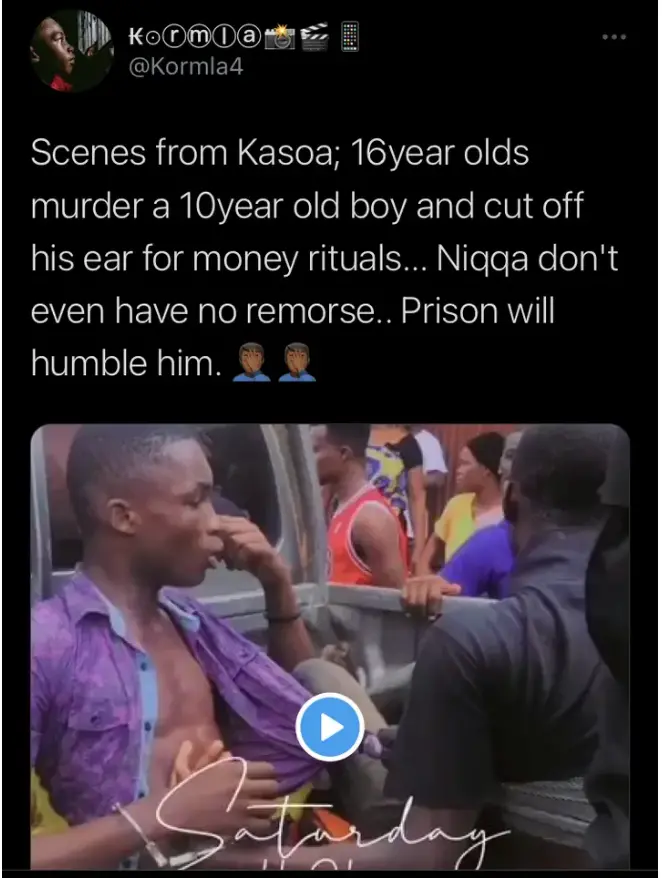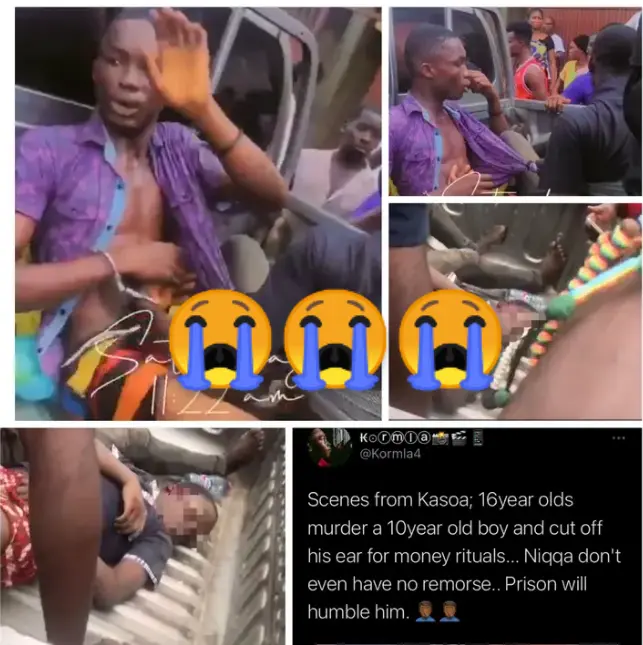 What can you say to this?