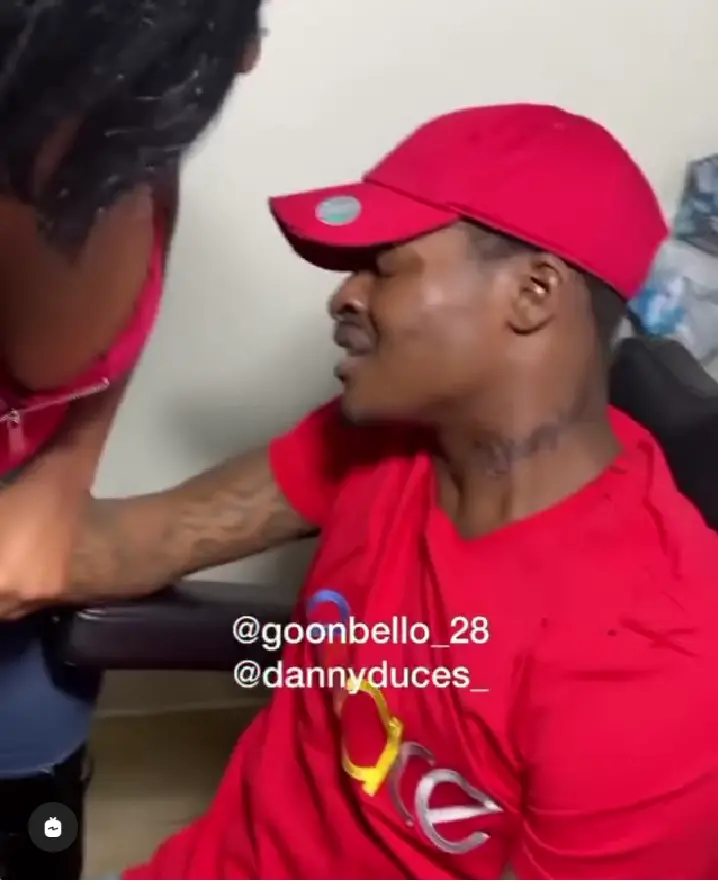 In a video that was posted on instagram this morning, a man has learnt a great lesson he can't forget in his life time, after she took his girlfriend to a tattoo house.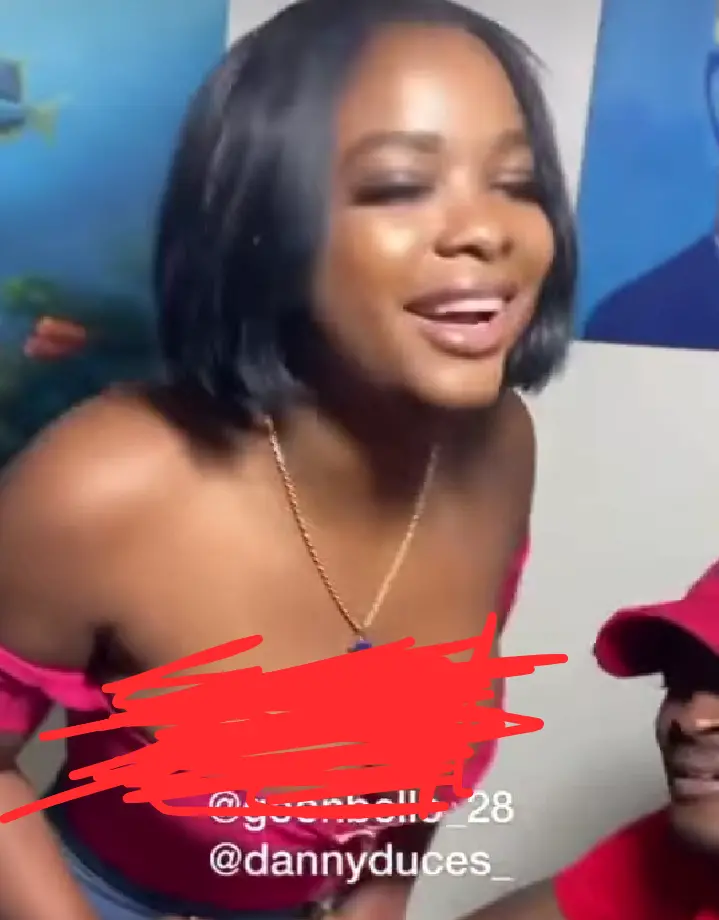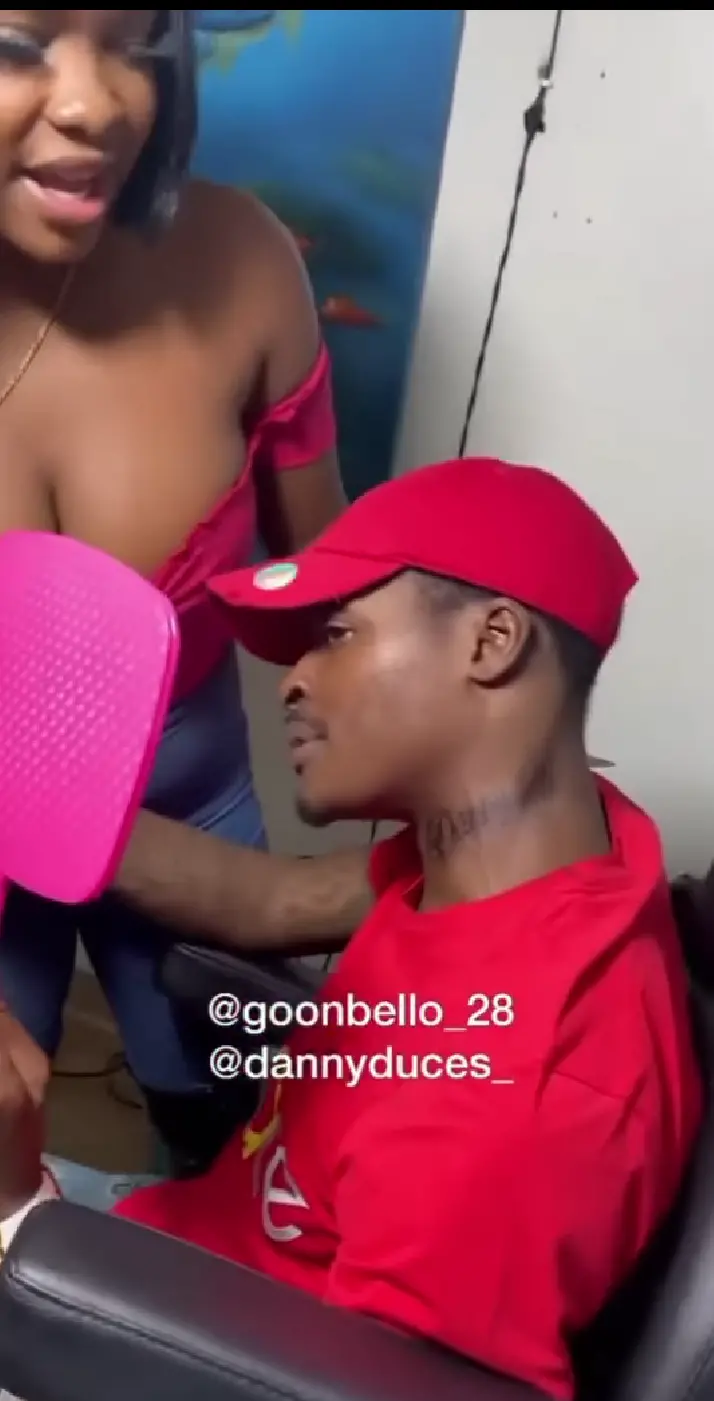 In the video, the young man who was in love steadily allowed the tattoo artist to write his girlfriend's name who they were both laughing as at that time on his neck, despite the fact that he was feeling pain but, the lady was laughing all along.
When it was the lady's turn, she accepted at first, as she begged her boyfriend to come hold her hands before the artist tattoos his name on her neck too, but shortly after her boyfriend held her hand, the lady told the artist to stop it and that, she doesn't feel like drawing his name on her neck anymore.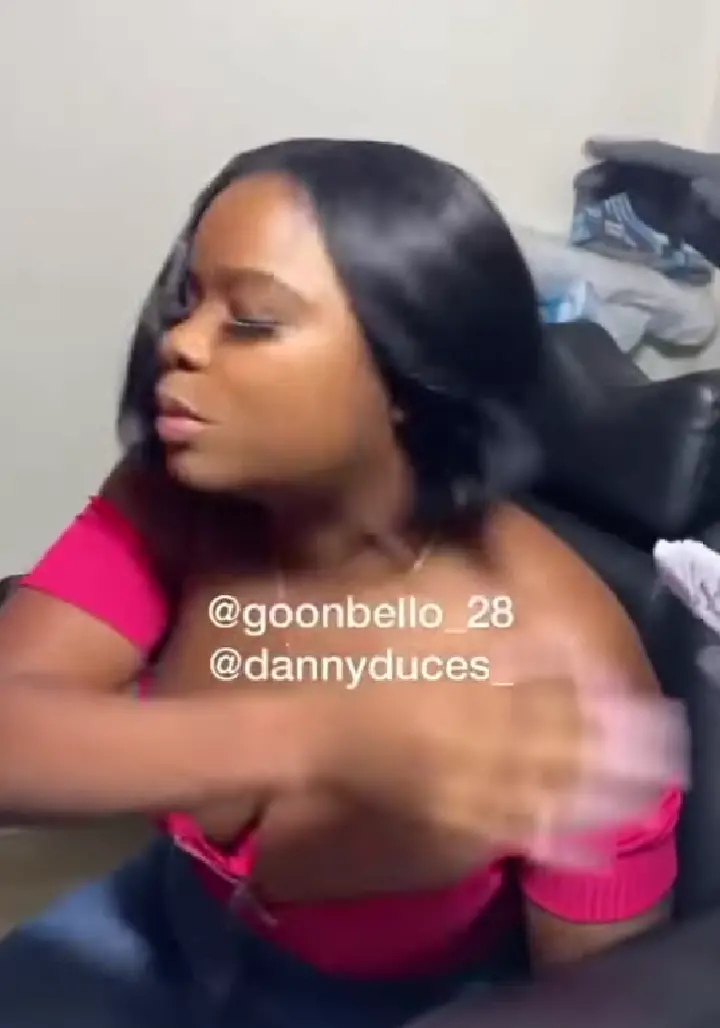 The guy, who was surprised became very angry and told her that she can't do that, because, he had done his own already but the lady told him that, he was the one that said he wanted it and not her.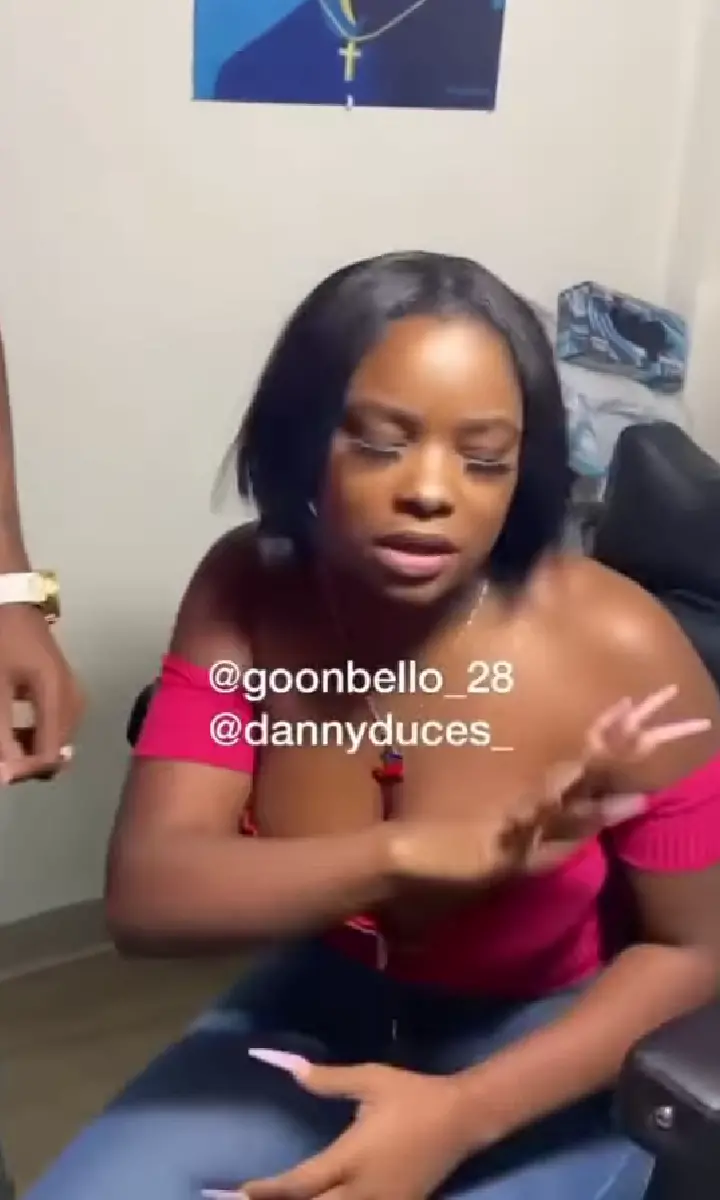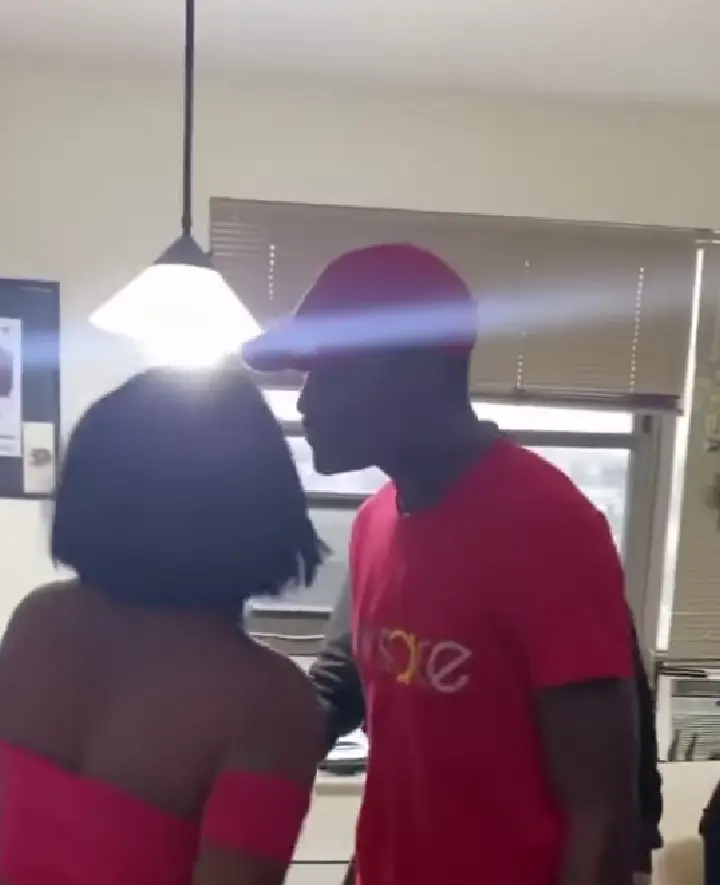 When she said this, the guy became furious and laid his hands on her and after the both of them stood up, the lady told him that she is no longer interested in the relationship because, he had the mind to lay his hands on her.