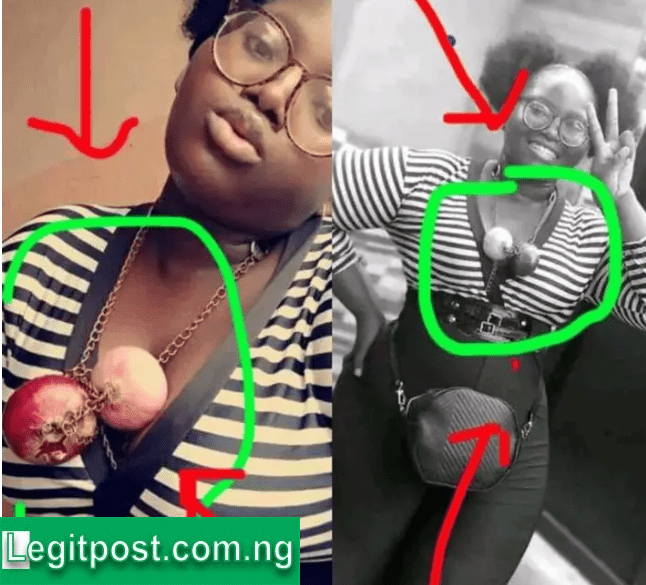 "Am Short Of Words", See What a Lady Wore That Made Me Shed Tears Uncontrollably
Nowadays, the internet has become an Avenue where a lot of Ladies flood to post images that will either shock you, keep you dumbfounded for minutes, or even make you she'd tears because of what they post online. I have always asked questions on why some ladies will stoop so low to do things that are disheartening, and disturbing in the eye of many people who see being matured and responsible as a virtue. Many at times have I used this platform to advise our upcoming generations, especially our young Ladies that as a woman, there are things that you will do before the general public and there will tag it that you are not cultured, and there are things that you will wear, that will speak less of you before the people who treasure you initially as a Grown up, and now they will picture you as someone who is not trained or nurtured in a path of maturity.
Now there is a saying that goes like this "Dress the way you want to be Addressed", in otherwords wear something will speak well and good of you as a Lady. So having said this, I will still advise Ladies to ensure or endeavor to wear things that, will make people speak well about them, Not clothes that will give a wrong interpretations about your personality as a Lady.
I was strolling down the internet this morning when I came across some pictures of what a Lady wore, which she decided to post on the internet to draw the attention of most Nigerians.
The lady was just catching cruise with the onions on her neck due to the high increment of onion prices in Nigeria.
According to the information gathered by a correspondent whose name was given as "Bakare", took to his personal facebook wall to post the pictures of the unidentified Lady, stating that the unknown Lady after wearing some outfit combination of trouser and a blouse, decided to get some onions and pierced them with a needle, then insert a robe and made sure they passed through the onions to a certain length, then tied it around her neck in place of a necklace. And then decided to wear that attire to an event to know what some people will think about it, but all what she did was just for fun and nothing serious about it though many may found it outrageous and got short of words.
"The unidentified Lady made an onion with a robe, then tied it in a round from and made necklace out of it.
This shows how expensive onion was in Nigeria, Things are really going from bad to worst in this present administration.
The lady is indeed a patriotic of her country and she is indirectly expressing how painful it is to be selling onions at a high price.
God bless her….