See What A Mother Did To Her 16-Year-Old Girl For Saying That She Has A Boyfriend (Video)
See What A Mother Did To Her 16-Year-Old Girl For Saying That She Has A Boyfriend (Video)
Check Out What This Nigerian Mother Did When Her 16-Year-Old Daughter Admitted To Having A Boyfriend.
As opposed to the white man's way of life, Nigerians, or rather Africans in general, have distinct customs and practices. There are items that are commonplace in the land of the white man, but are considered illegal by the majority of people on the African continent, especially in Nigeria.
Stephanie Nwankwo, a 16-year-old teen, confidently revealed or broke the news to her mother that she has a partner, claiming that at 16, she is old enough to date if she wants to, yet her mother's response was epic, much as any other mother in Nigeria will do. Take a peek at her mother's smile in the video below. When she was cleaning the dishes, she broke the news to her.
That expression said a lot, and in the meantime, the mother was not happy with the news and began interviewing the baby. They finally agreed to include the Father in order for him to be informed of what was going on in his household. The Father politely advised the daughter that it was unacceptable for her to date right now, that she should concentrate on her studies and complete her schooling before discussing love.
Since this video went viral, it drew the interest of a lot of people on the internet, including some celebrities like Don Jazzy. Check out the screenshots below and see what they had to say about it.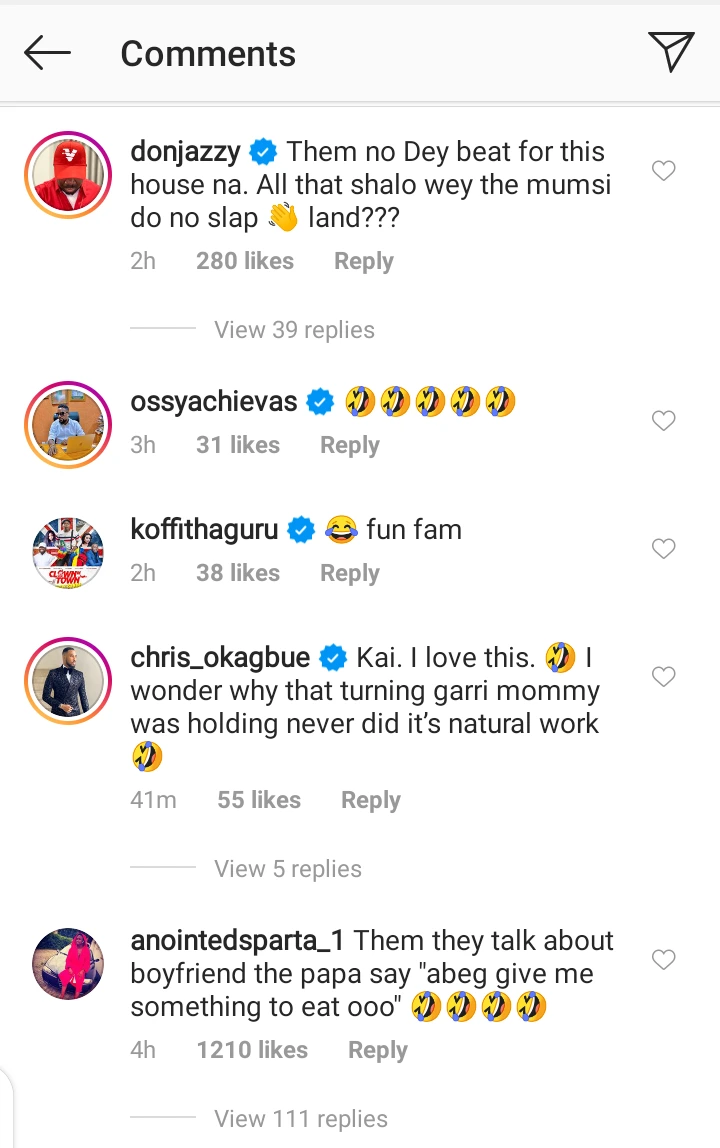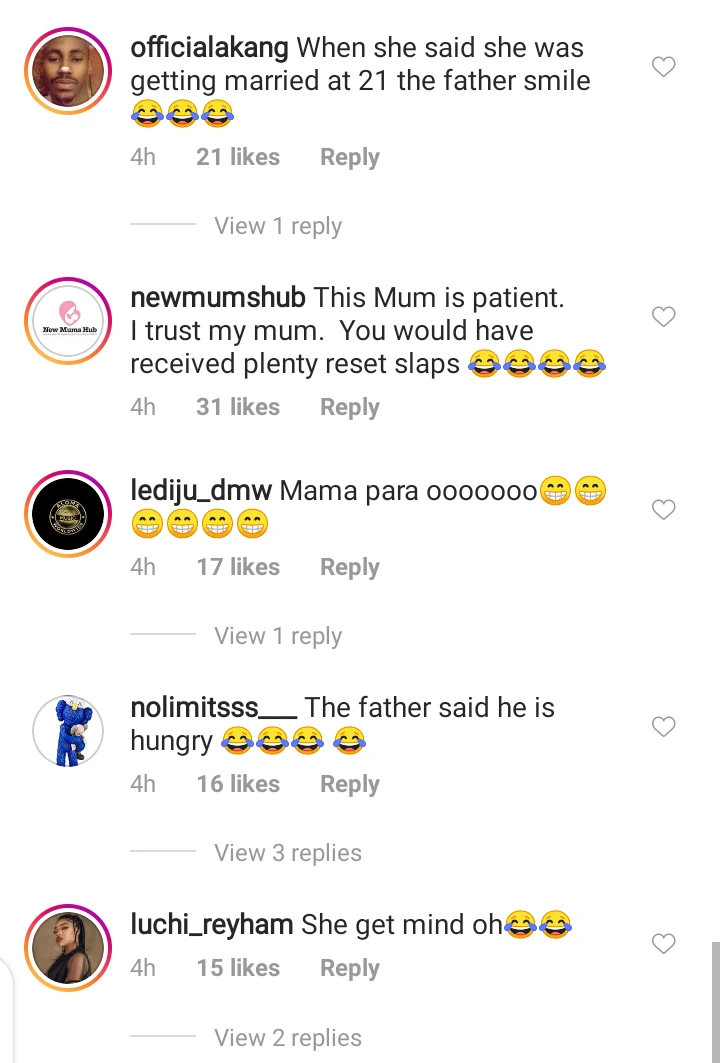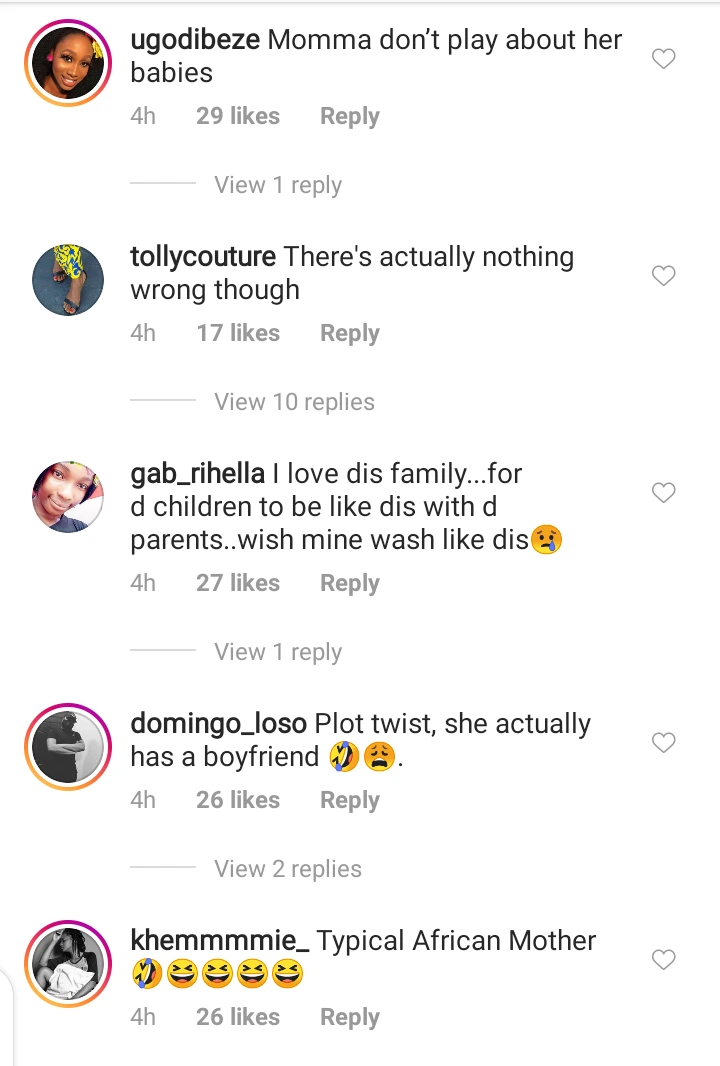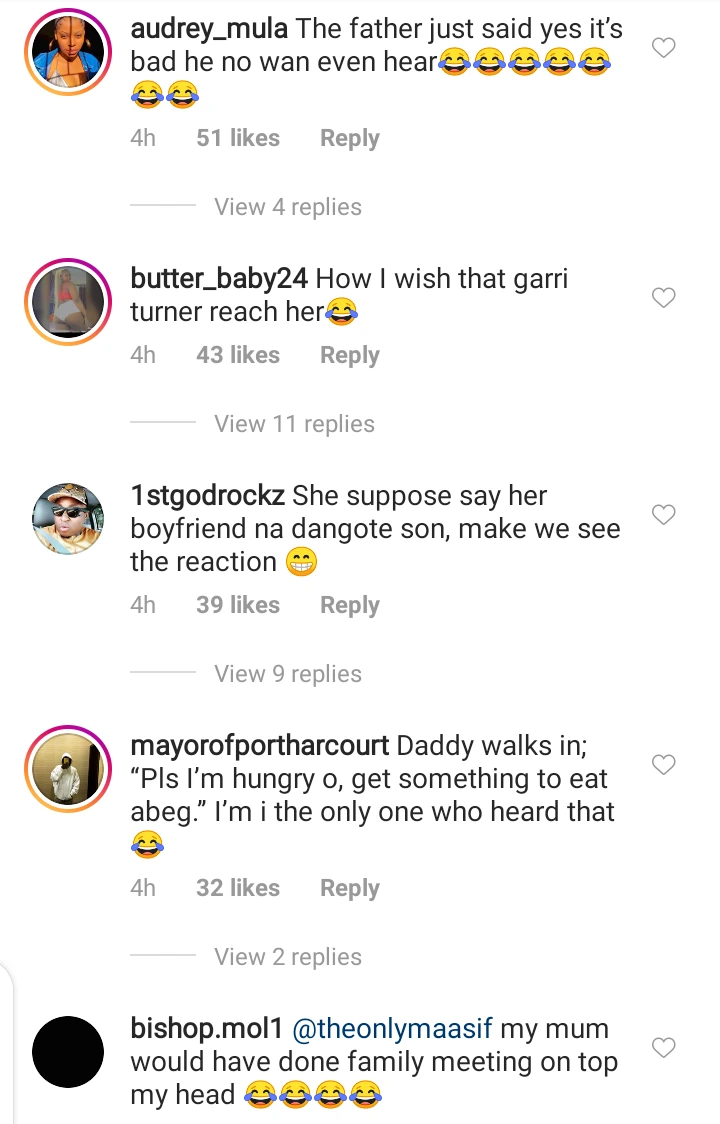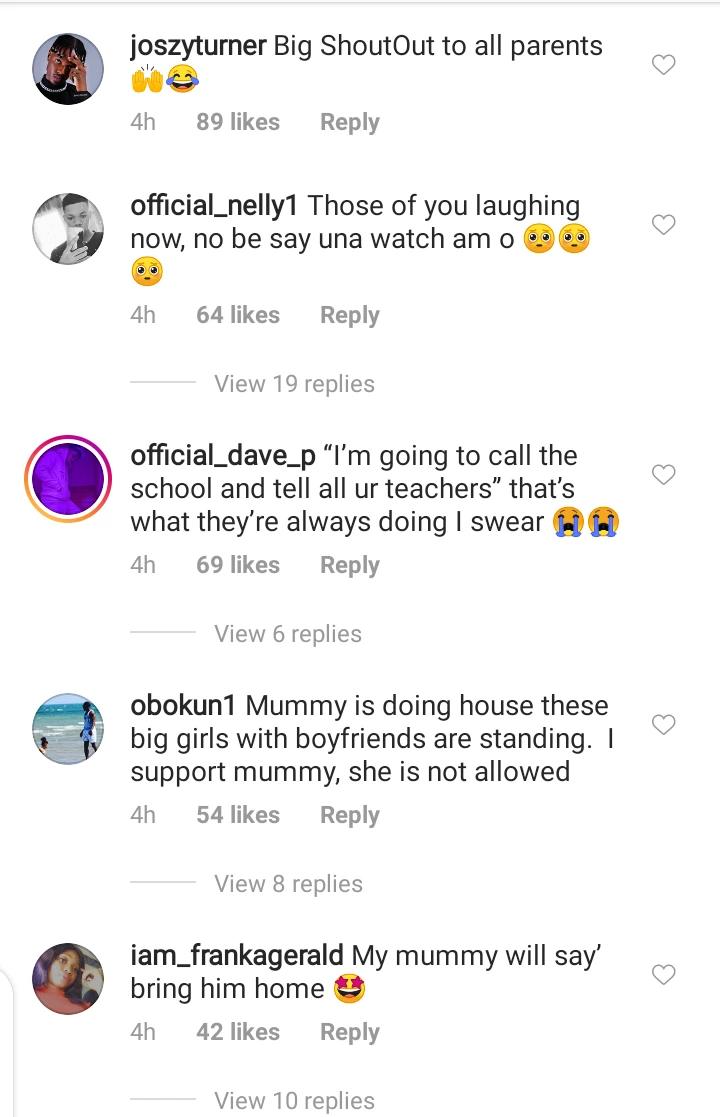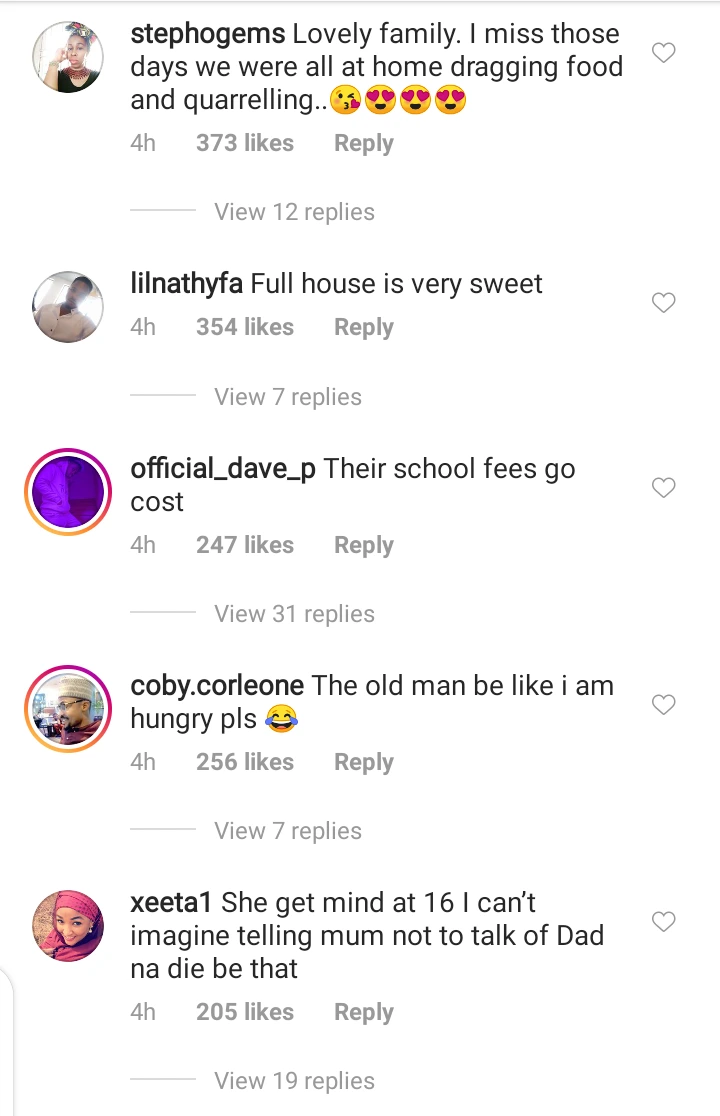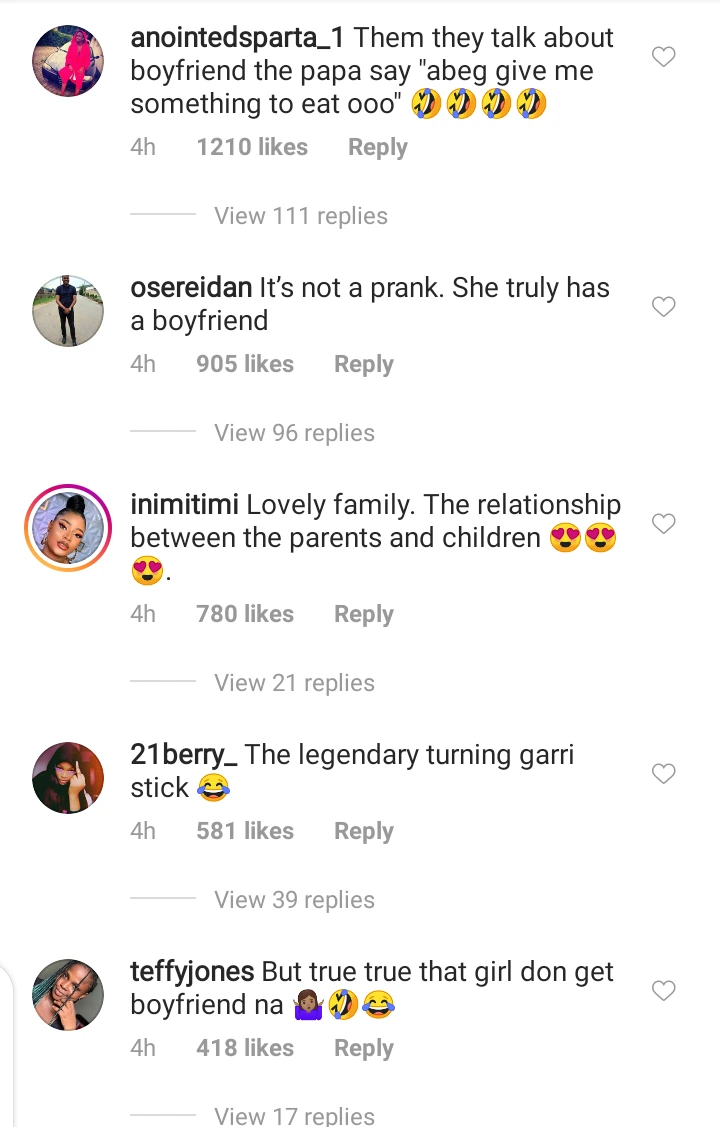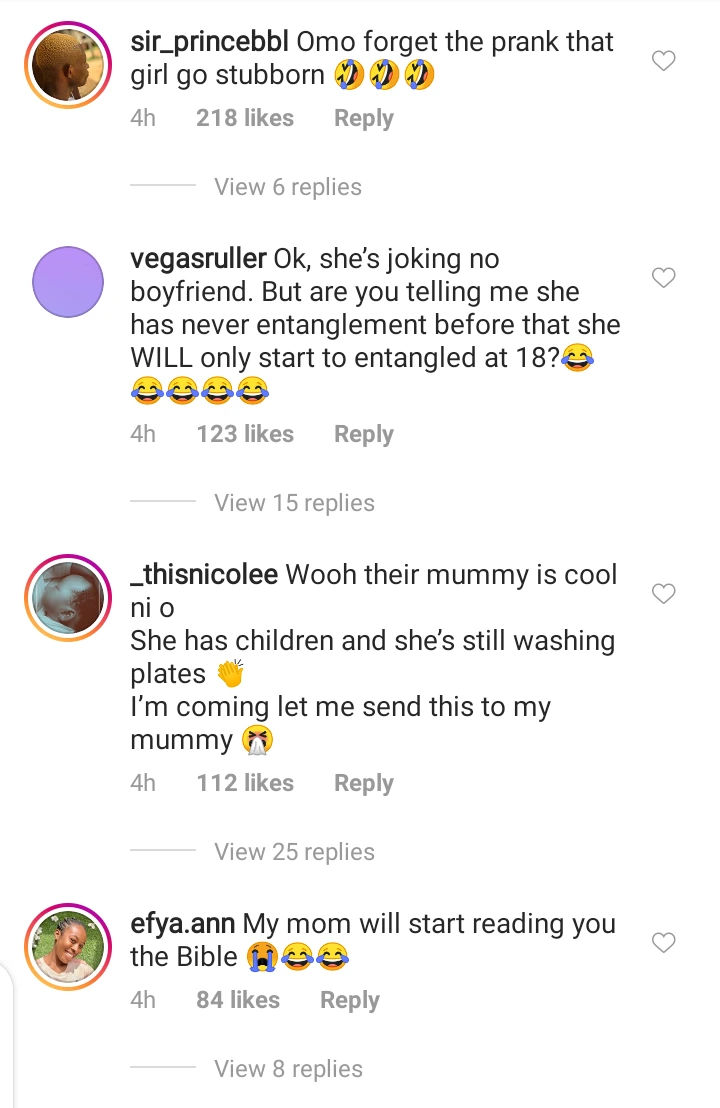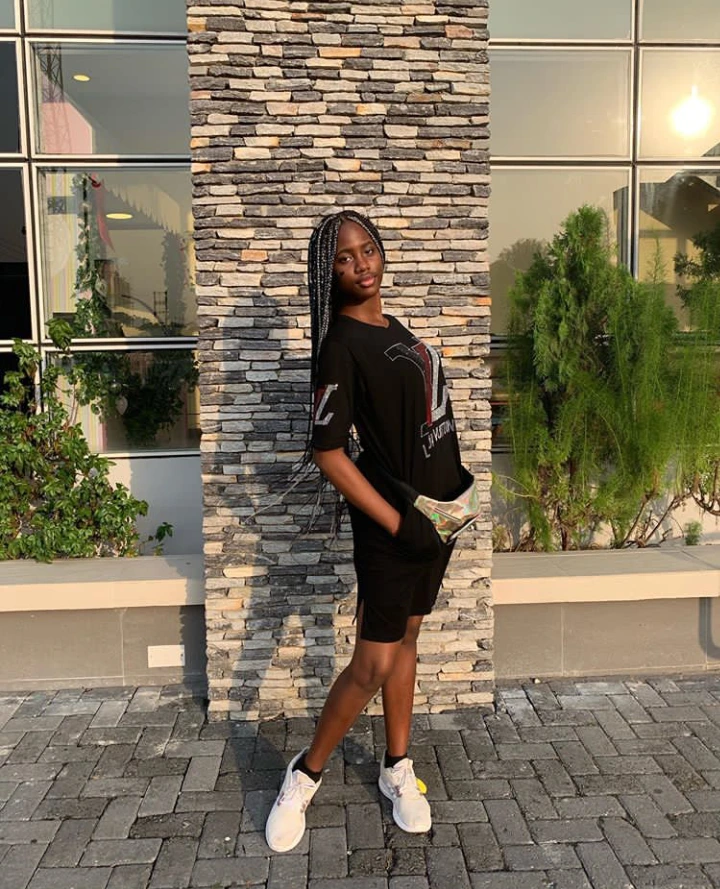 How do you feel about this? Please leave a comment below with your thoughts and views on this, and don't forget to share with your colleagues.
Watch Video below;
Remember to follow us by pressing the green button above on your phone screen for more exciting news and celebrity gossip.