I Dated Broke Men & Fixed Them But They Dumped Me For Lower Girls' – Dr Adeola Cry Out
I Dated Broke Men & Fixed Them But They Dumped Me For Lower Girls' – Dr Adeola Cry Out
In life, most people tend to only see the success of humans without knowing the struggles and the pains they went through to reach their peak.
Many Nigerians have had grass to grace stories and and it's no news that an average Nigerian feels connected to such people who made it from the bottom. One of such persons is Dr. Adeola Olubamiji who is a highly successful immigrant currently based in Canada.
She is a PhD holder and manages top establishment as well as founder of a Skils Development hub. She has also featured on the front page of 'Business Day' magazine where her success stories are being echoed.
She has also being a source of assistance to numerous Nigerian postgraduate students as she uses her social handle to give them relevant informatio
Dr Adeola Olubamiji recently took to her Twitter handle to share her personal inspiring stories of how she overcame bad relationships to make it to the top.
She wrote that she had dated broken mem, fixed them but was still a victim as they dumped her for others. She also fed a man in her life and took care of him only to be betrayed but that didn't stop her as she made it to the top of the ladder as well as being recognized on a global scale.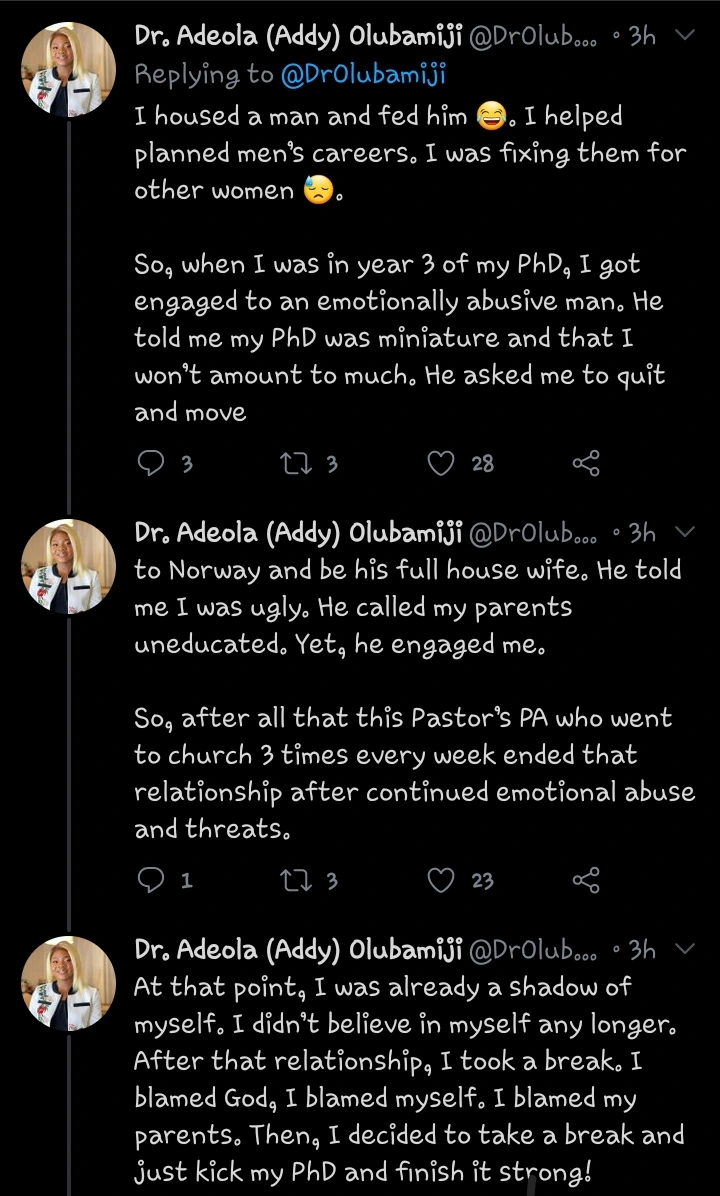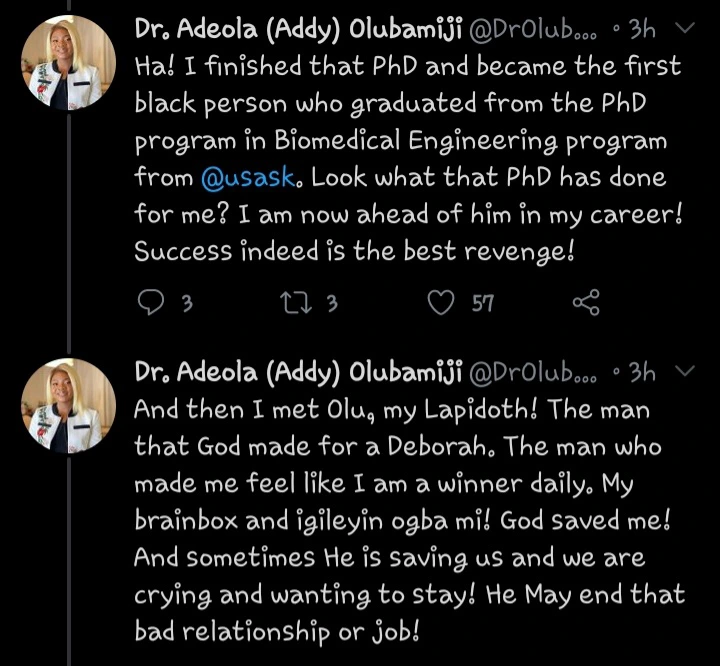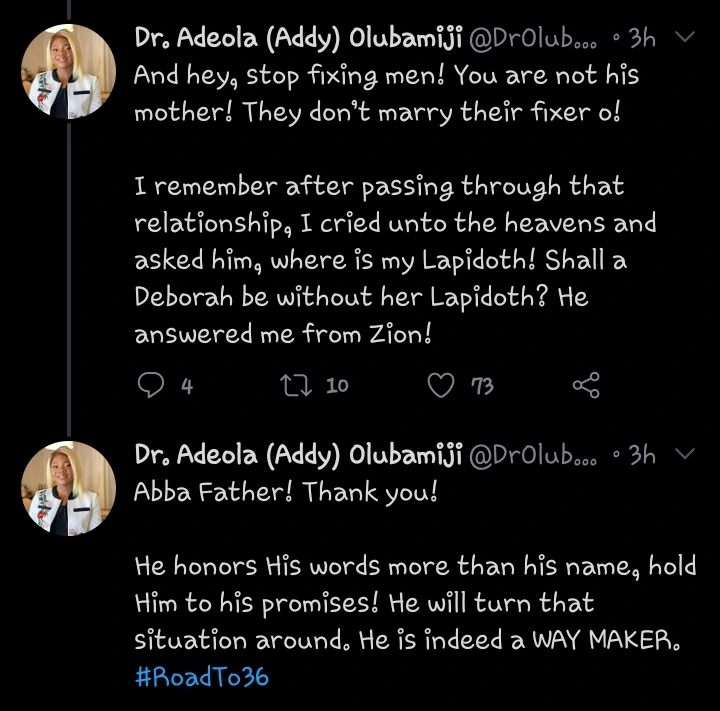 Dr Adeola's story is one of the many untold stories of people out there who have had to defy the odds emotionally and psychologically to make it to the top, and she has indeed found love in her current partner named Olu as written in the thread who she met via LinkedIn which is a very influential platform for networking.
Adeola and Olu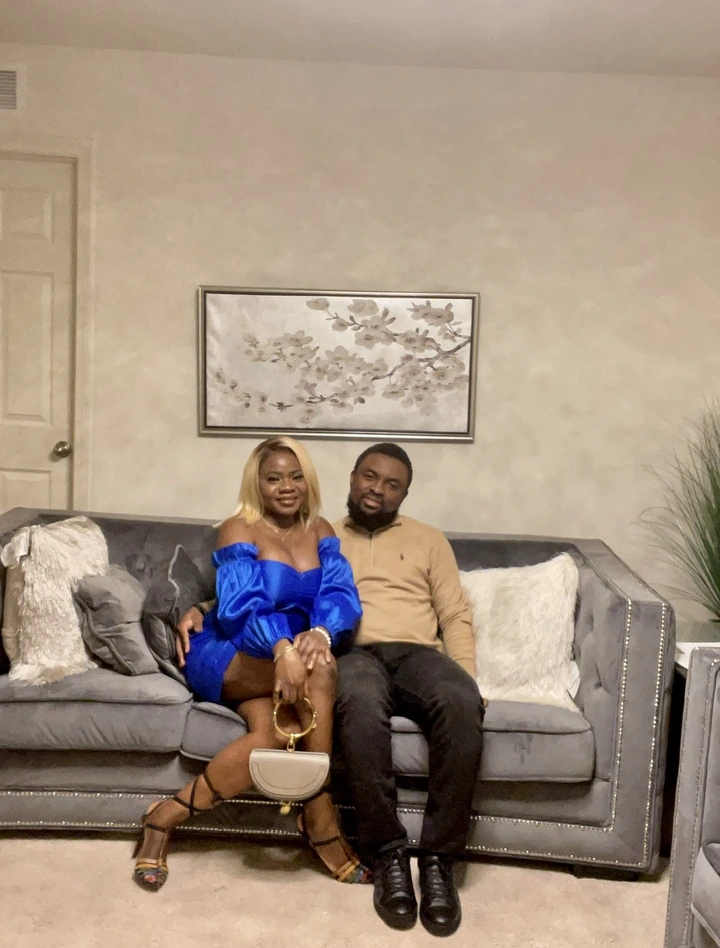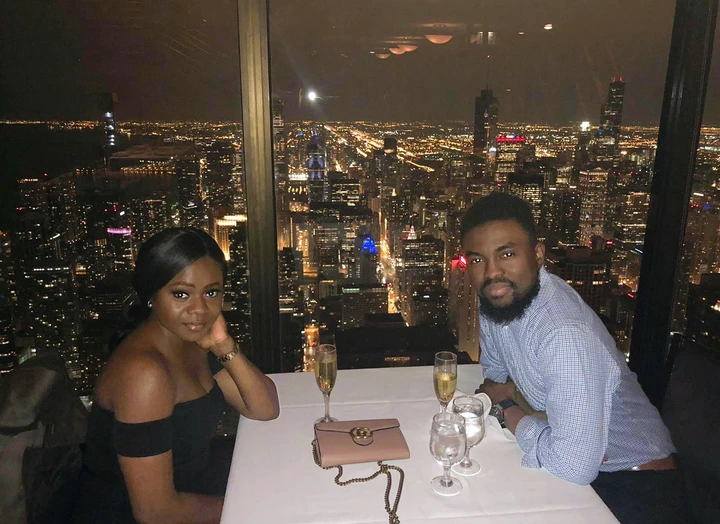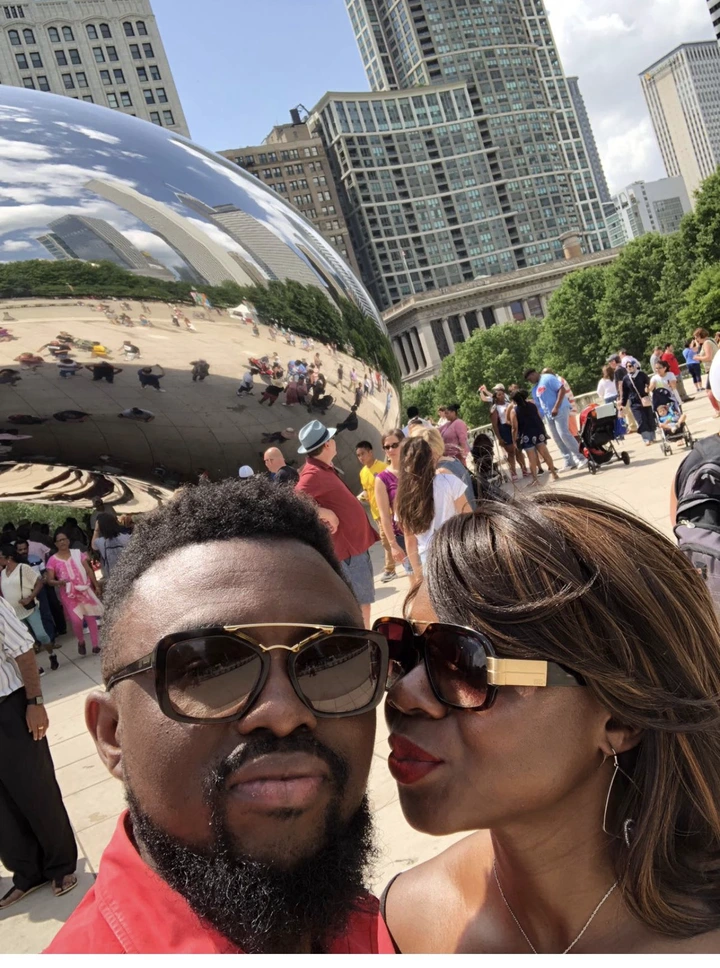 Congrats to Dr Adeola Olubamiji who didn't let the down moments in her life get to her as she took out time to appreciate God which is evident in her last statement under the thread.