This is What my Man Did to Me, is Not First or Second Time – Am leaving This Relationship-Lady Cry Out
This is What my Man Did to Me, is Not First or Second Time – Am leaving This Relationship-Lady Cry Out
The issue of domestic violence has been the major problem most married couple are facing Even till Now, the causes of domestic violence is as a result of misunderstanding between the two parties.
Some women intend to endure whenever their husbands maltreat them for the sake of the children, but when things are getting out of control they have no option than to leave the man which is called a divorce.
However, while going through the social media when came across a post on Instagram of a woman lamenting over the bad treatment she is getting from her man.
The lady Reveals that her husband have been beating her mercilessly now not once not twice.
Due to that she have vowed to leave the relationship so that some thing more than this should not happen to her.
Read: Nobody Wants Me Anymore, Because Of Yellow, I Am So Lonely And Depressed- Lady Cry Out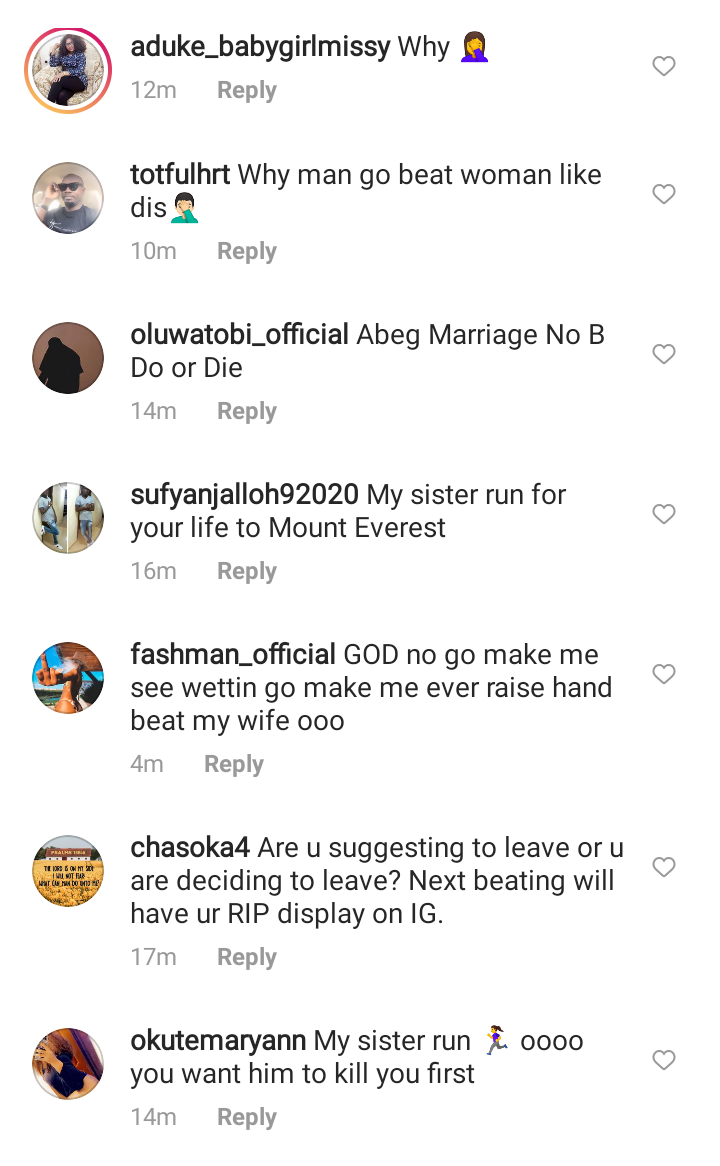 Some Socal Media even advice her to leave before the man finally Kill her.
Read: i will pay $15,000 monthly to any man who will marry me under these conditions – lady says
What you say to this?