"The First Time I Masturbated,I Didn't Know It Was Something Wrong"- Lady Narrated
"The First Time I Masturbated,I Didn't Know It Was Something Wrong"- Lady Narrated
On Twitter, a Nigerian woman identified as Loud For Christ (@ NancyOnyinye) recently detailed her masturbation encounter.
She clarified how she got into masturbation in a Twitter post this evening, as well as the guy who initiated her to the act. She also told her story about how she conquered her addiction and offered advice to others who are struggling with it.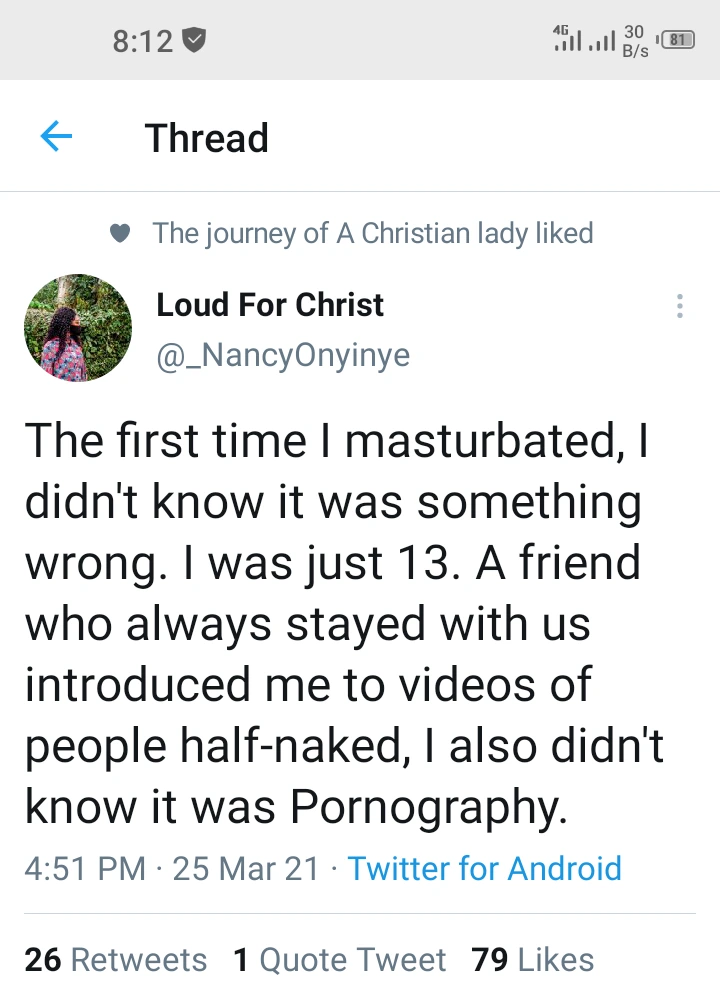 Here's what she had to say about it on Twitter this evening:
"I didn't realize it was incorrect the first time I masturbated. I was just 13 years old at the moment. I was drawn to images of people half-naked by a friend who still lived with us; I had no idea it was Pornography.
I'd see everything they did, thinking it was inappropriate to do such a thing with a kid when I wasn't married, so I wanted to do it on myself. It seemed like something I could control at first, but before I knew it, I was hooked.
And though I realized I needed to be rid of masturbation, it was a challenge. I prayed for it, avoided porn pages, but I kept referring to it.
Second, you must actively avoid porn pages and fail to be idle; I went back to pornography many times because I had an idle mind.
Then you will feed your mind with God's word on a regular basis. We don't have a consistent bond with God, which is why so many of us return to masturbation.
A constant friendship with God will set you free, and you will be truly free. Be happy if you have friends who still inspire you to remain strong!
Greetings "..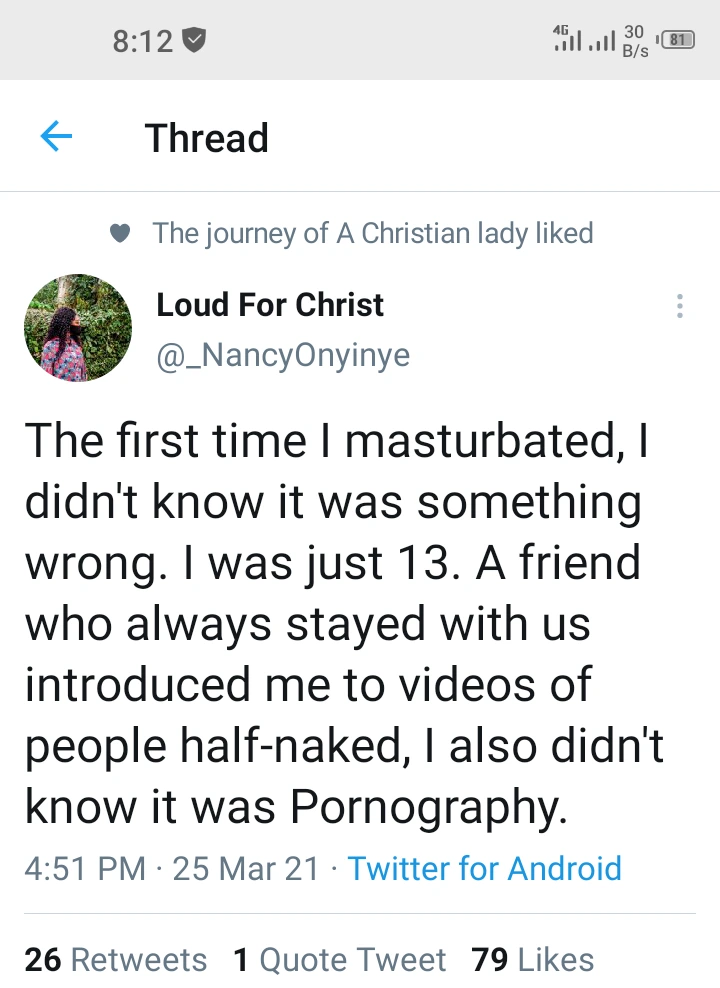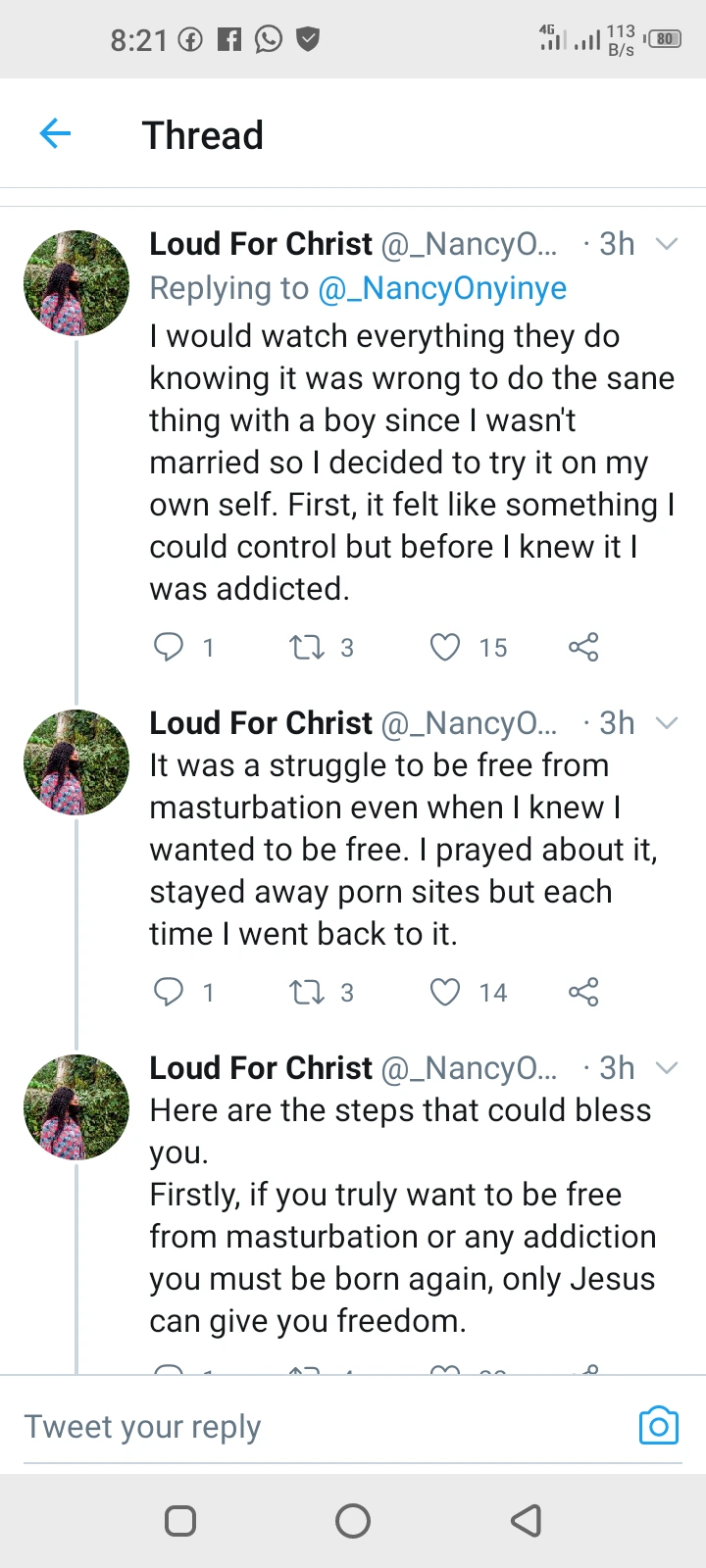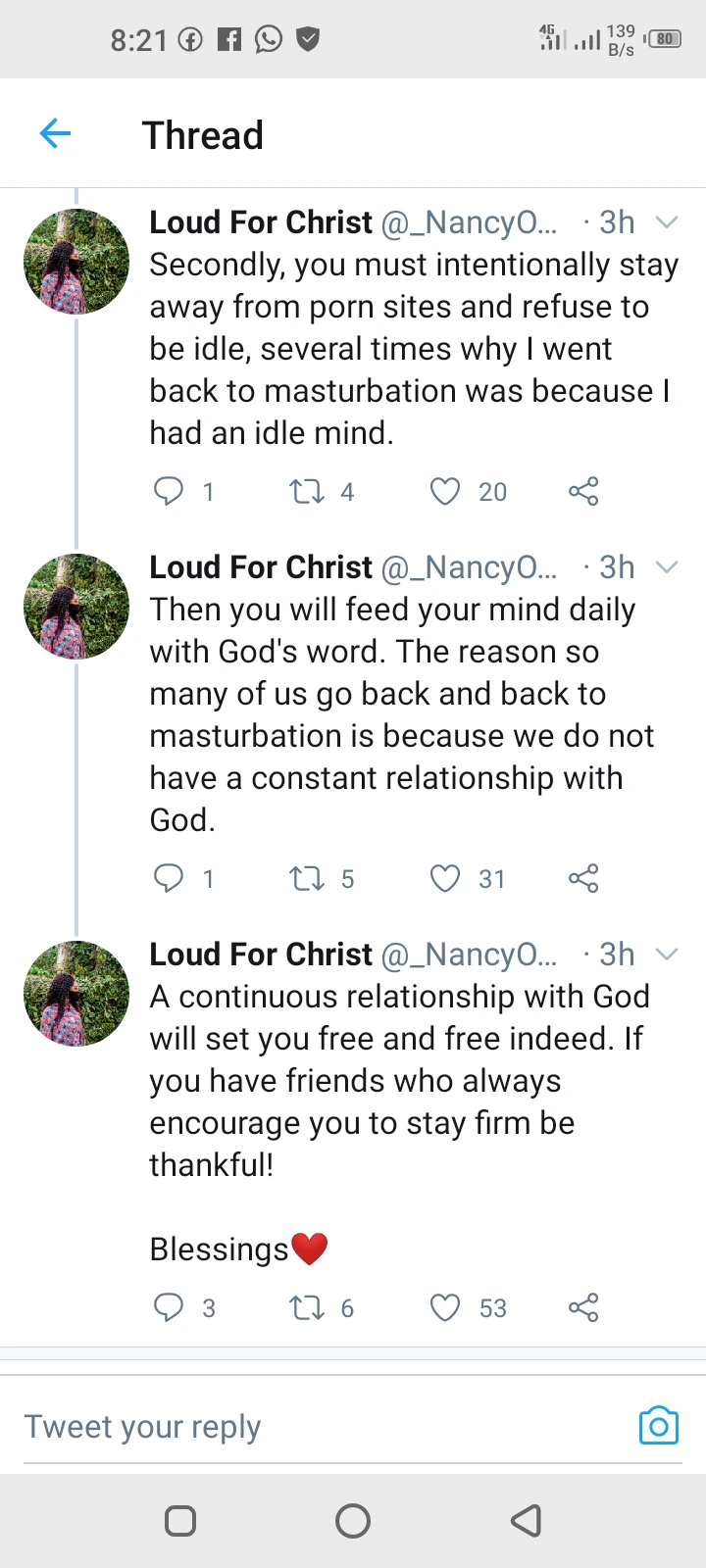 What can you say to this?