Go After Killer IPOB Members& ESN, Leave Bandits & Gumi Alone -Igbo Group Tells S/East Leaders "
Go After Killer IPOB Members& ESN, Leave Bandits & Gumi Alone -Igbo Group Tells S/East Leaders "
A group known as "Igbos for a progressive Nigeria" (IPAN), a self acclaimed pro Nigeria group of Igbo patriots who are working for the progress and unity of Nigeria, has called out leaders of the South East over their silence in the face of an alleged terror being carried out by men of the Eastern Security Network (ESN) in the region.
It can be recalled that the Eastern Security outfit was created a few months ago with the intention of tackling criminal acts of killer herdsmen, who were raping, kidnapping and destroying farmlands of people in Igboland.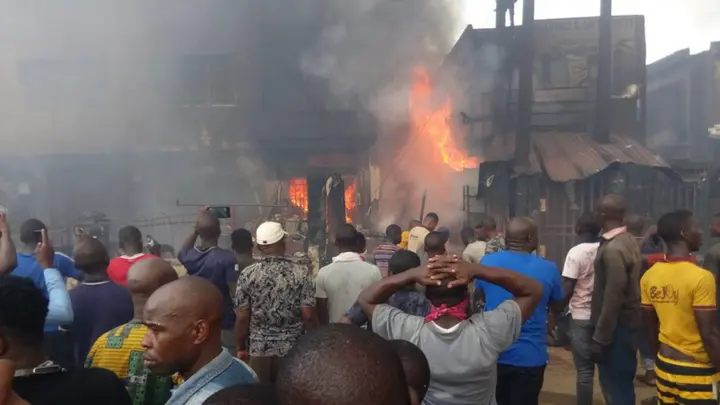 However, the Nigerian government saw the outfit as an illegal entity and few weeks ago, sent fighter helicopters down to Orlu, the second largest town in Imo state to destabilise their activities.
Although, the act of the Nigerian army was condemned by a lot of people, stories from top media outlets also reveal that security checkpoints, police stations and other units in the South East have been attacked in the past few weeks.
Taking to twitter, IPAN posted that Igbo leaders in the South East are busy shouting about Sheikh Ahmad Gumi and bandits and are not saying anything about what the men of the Eastern Security network are doing, neither are they condemning Senator Abaribe for his open support of the group.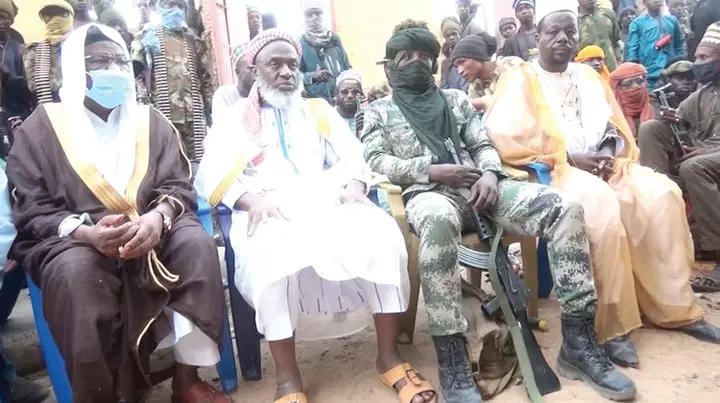 It can also be remembered that some time ago, when school children were kidnapped in the North, an Islamic cleric named Sheikh Ahmad Gumi acted as a mediator for the release of the abducted students.
He was slated by some section of people over his role, with many asking how he was able to locate the whereabouts of the kidnappers who abducted the children.
The Igbo group condemned those who criticized the Cleric's position with the bandits, asking why they are not "screaming" about Abaribe and the ESN.
Senate minority leader, Eyinnaya Abaribe who has been an open supporter of the Indigenous people of Biafra (IPOB), has on several occasions spoken out against the government handling of IPOB and even on the 22nd of June, 2018, he was arrested by the DSS for his alleged links with the IPOB, being one of the sureties to Mazi Nnamdi Kanu, the IPOB leader.
They also asked if those who are causing trouble in the South East are saying that the lives of the Igbo people don't matter, or that if Senator Abaribe does not know their whereabouts.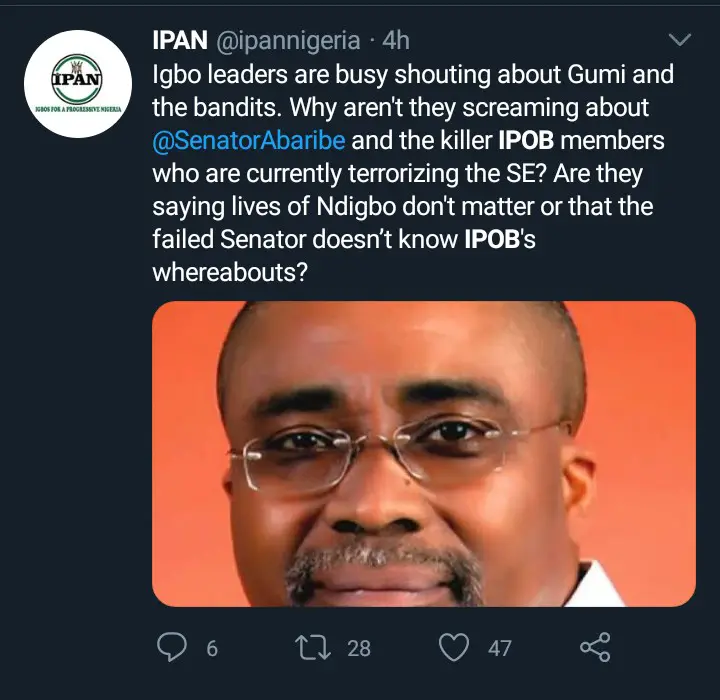 As a patriotic Nigerian who supports the unity and progress of this country, do you support what the Eastern Security Network are doing in the South East or should the Nigerian forces take them like Boko Haram and other illegal groups?