62 Year Old Woman Who Has Been Married For 30 Years Without A Child Gives Birth To Quadruplets
62 Year Old Woman Who Has Been Married For 30 Years Without A Child Gives Birth To Quadruplets
"What God cannot do does not exist," is a statement that makes a lot of sense because God has always proven his almightiness in men's lives. Everyone's dream is to have children they can call their own, and if this does not happen, some will point fingers at them and challenge the God they worship
Igbere TV posted images of a 62-year-old woman who gave birth to quadruplets this morning after 30 years of marriage on their Facebook page. I can imagine the husband's family calling her names because of her failure to take in, and the fact that the husband has waited all this time shows that he really loves her.
The joyful woman exclaimed:
I am 62 years old and have been married for 30 years without having a child. With four babies this morning, please show me mercy this year. They don't let me pass without congratulating me (3 boys and 1 girl).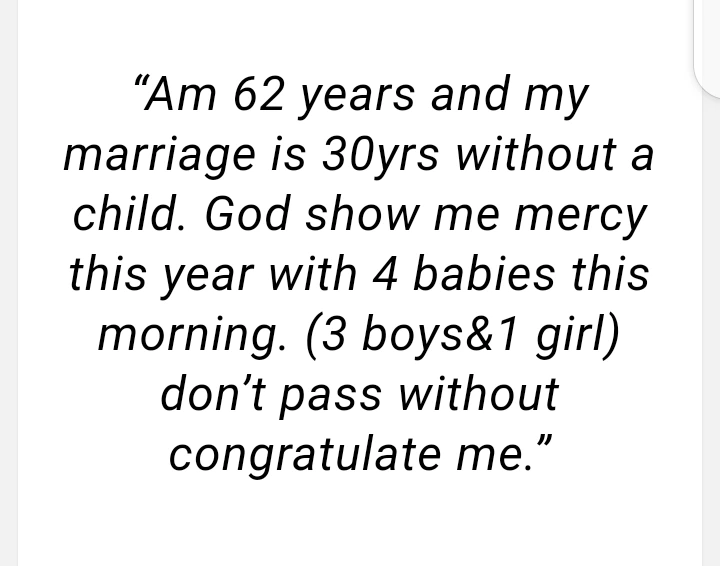 The kids are beautiful, and it's a good way to make up for a woman who has been searching for the fruit of her womb for more than 30 years. She already has a balanced home with these four children, and my heartfelt hope is that they will grow in Grace and wax strong in spirit.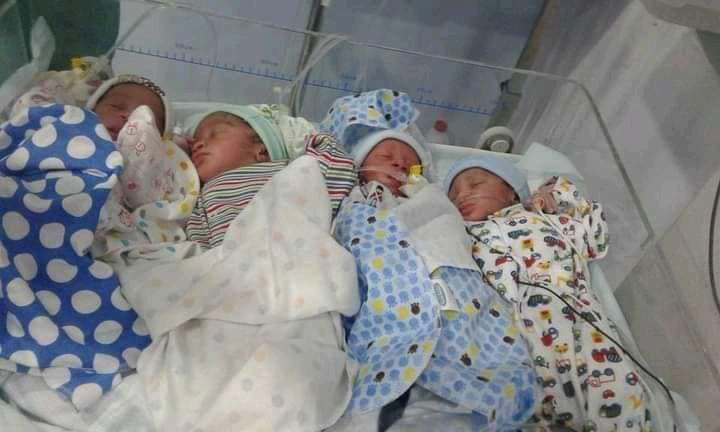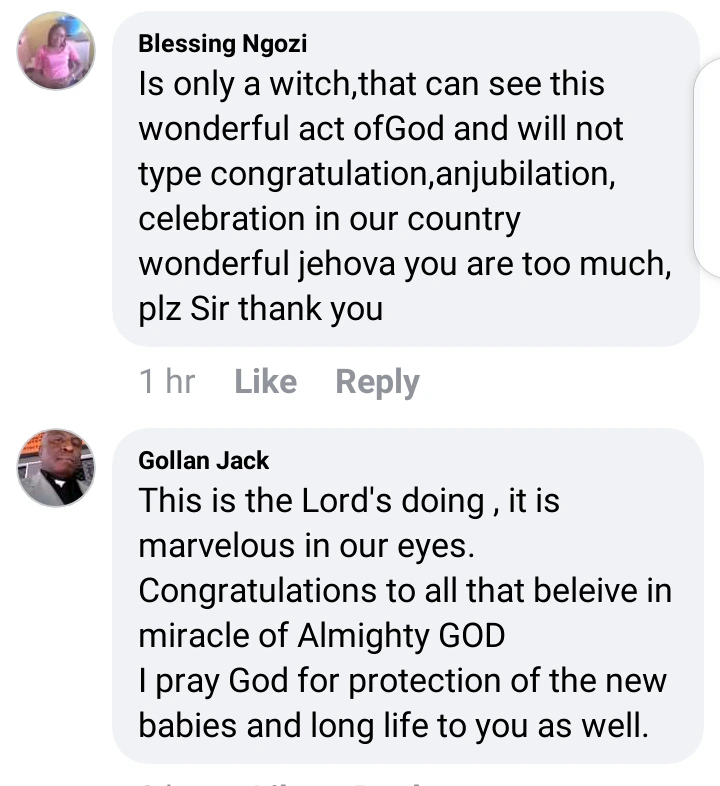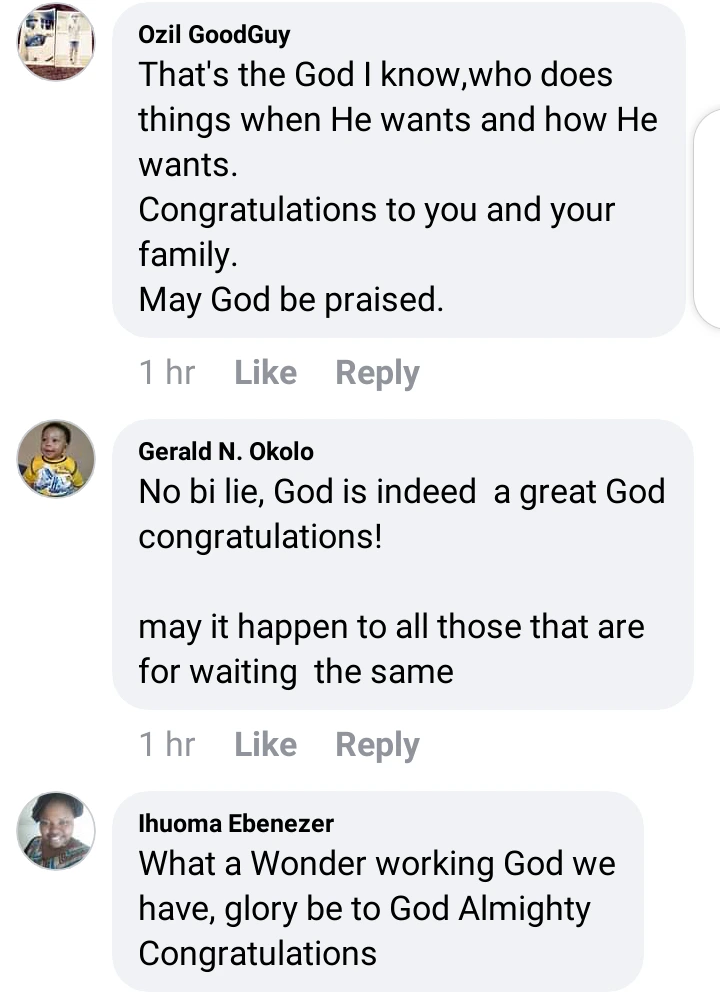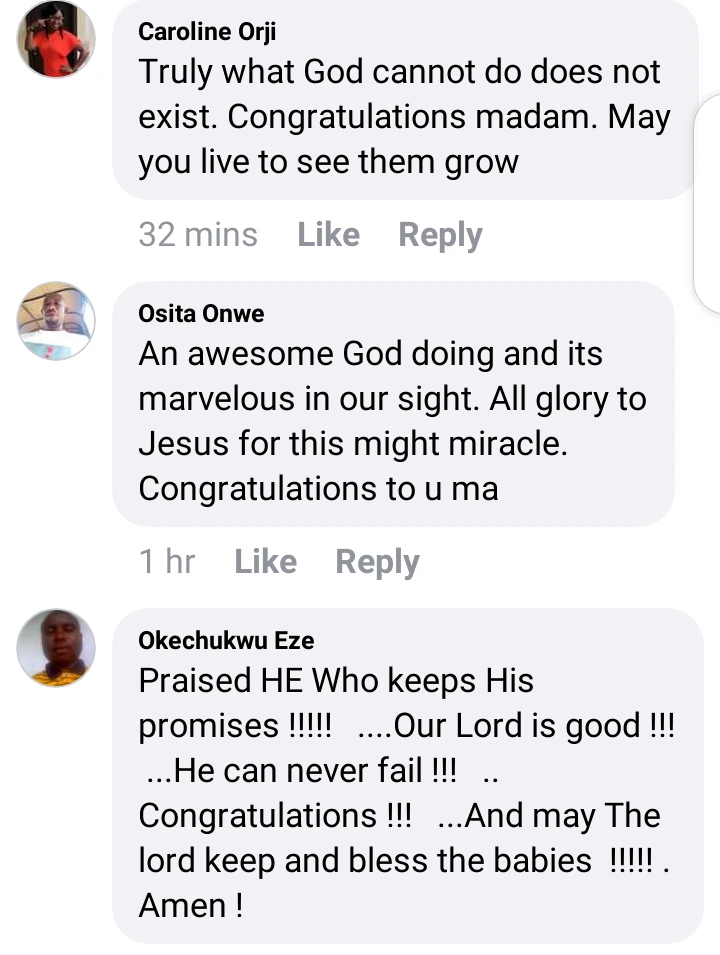 Is there something God can't accomplish? The response is no, because for those who believe, anything is possible. To all those seeking the fruit of the womb, I implore you to take advantage of this wonderful opportunity for you will be the next to share a testimony.