They Divided 2 Brothers, Now They Are Doing It To Wizkid And Davido- Peter Okoye Reveals
They Divided 2 Brothers, Now They Are Doing It To Wizkid And Davido- Peter Okoye Reveals
Many fans cannot wait to hear the song "Psquare we are back again" if barely they can be able to deal with their fans personally with good vibes to enjoy the fan's money. If Peter and Paul will end the fight and collaborate again to produce good music that will bring about bank alert in billions. But it is sad to note that things fall apart in 2017.
All the good memories of the defunct Psquare from 2003 to 2017 are still fresh in the heart of their fans. Mr. P has disclosed that it is not his wish or his brother's will to be separated, but the Psquare fans divided the duo with their declarations. When they started saying that Paul is a singer, Peter is a dancer. The fans made it look like Peter was not making an impact so when the fans started pressuring them by comparing them, they have to let go of the group.
Peter Okoye has finally revealed the reasons why he parted with his twin brother. All this while he tried to bottle it in, but in a live video on Instagram, he made it known that although he has moved on the truth is that the separation between him and his brother is a hard decision that they had to make then.
This is what he said during the live video" For those people that are saying that Psquare would have won Grammy Awards if you did not break up, hear this. Fela was big, did he won Grammy Awards?. Psquare fans don't matter anymore. 2 brothers were doing their things, you said one is better than the other. They divided two brothers, Psquare fans caused it. We have moved on but It is painful, indeed it is a painful thing. You did it to us and now, you are doing the same thing to Davido and Wizkid". Do you want them to use weapons to hack each other before you become satisfied?. I prefer who I am now and I love my fans".
Comparison between two siblings by their parents can ruin a home while it can also create eternal enmity between them. A good parent will show equal love to their children to prevent hatred. Remember when Jacob shows he love Joseph more than his brothers, his coat of many colors and the wearer ended in a dried well. And that was his path to slavery if not for God's intervention.
What am I saying in essence, Fans can be likened to a father who should never compare their favorite celebrity to others.
Peter Okoye wants fans to support their favorite celebrity and stop causing trouble between celebrities.
See reaction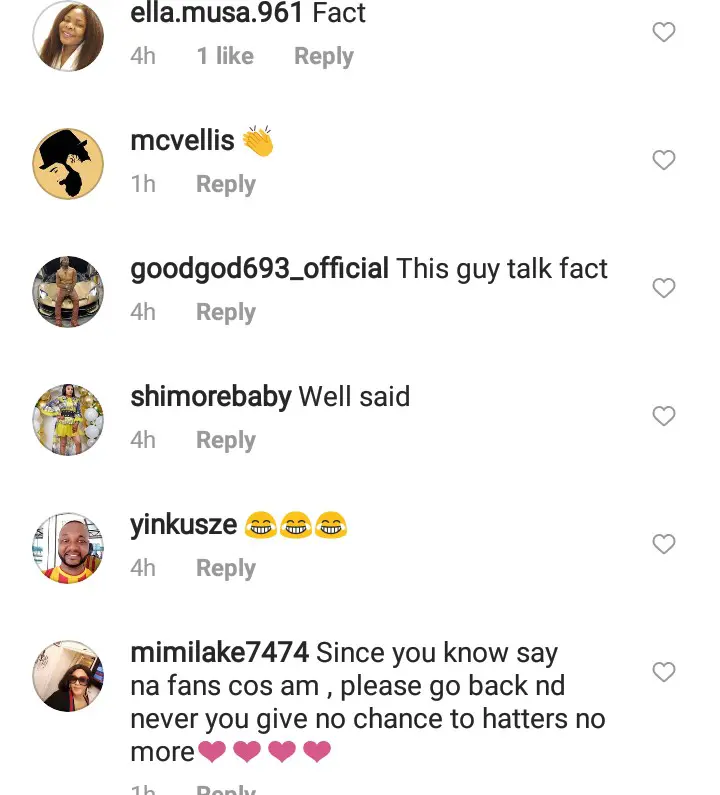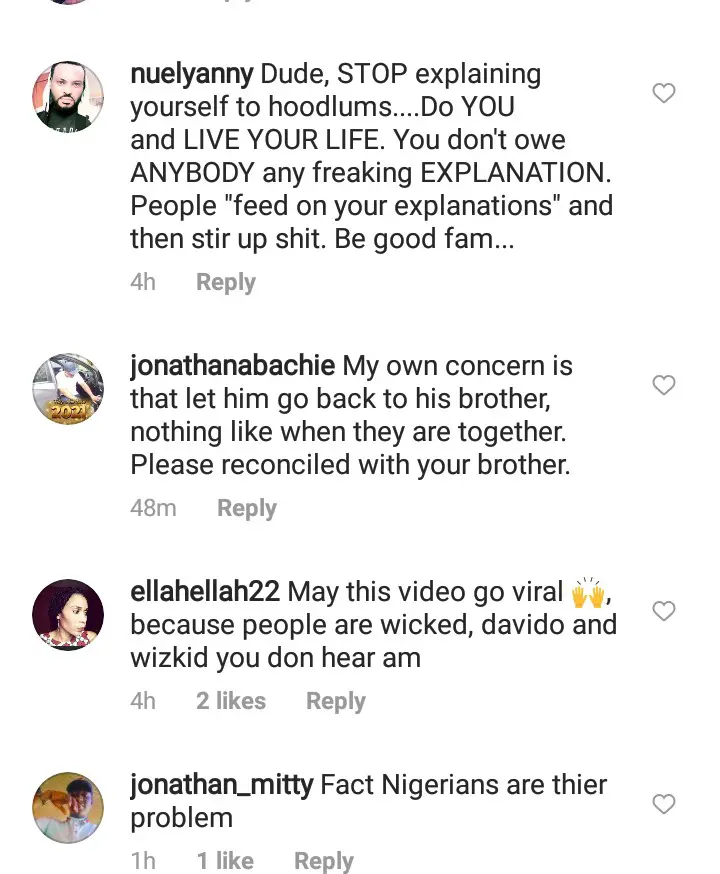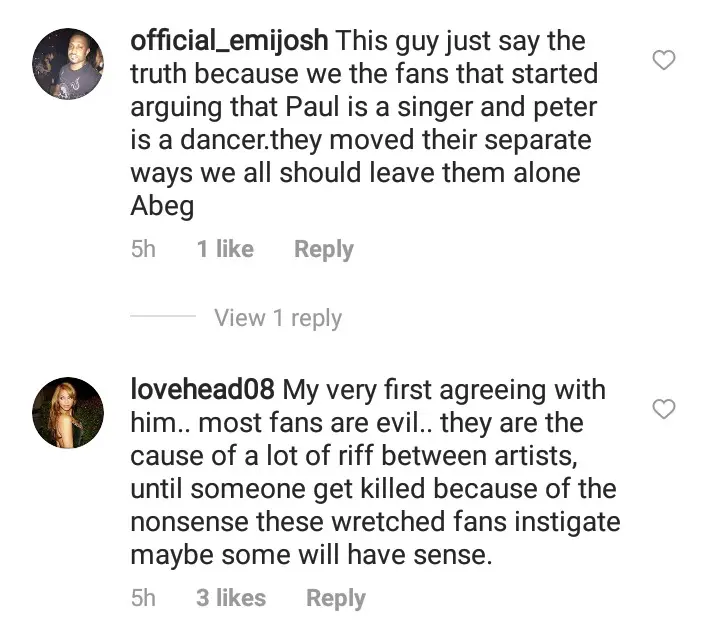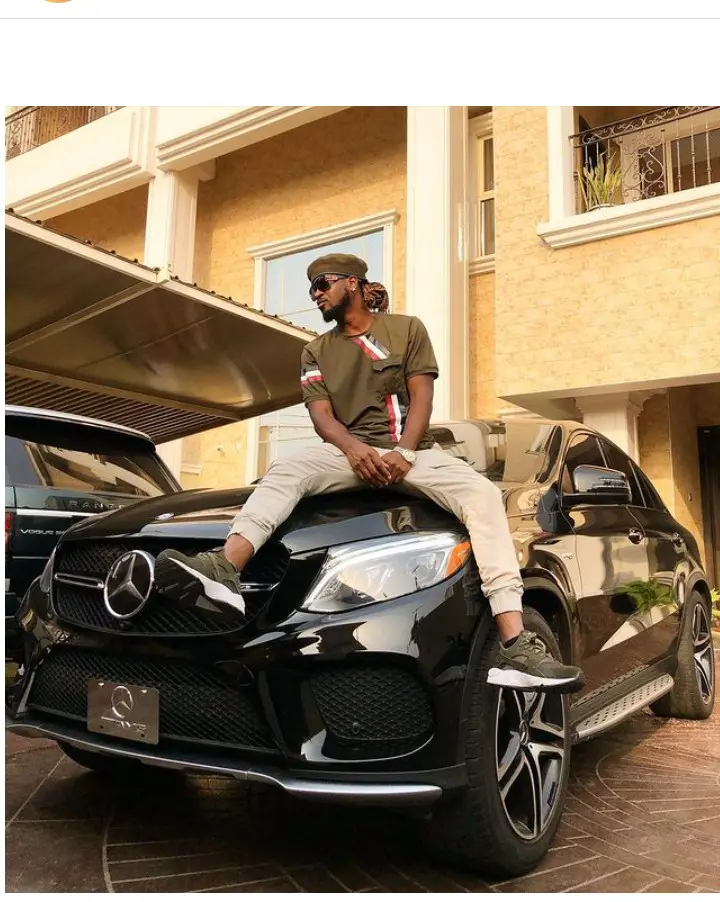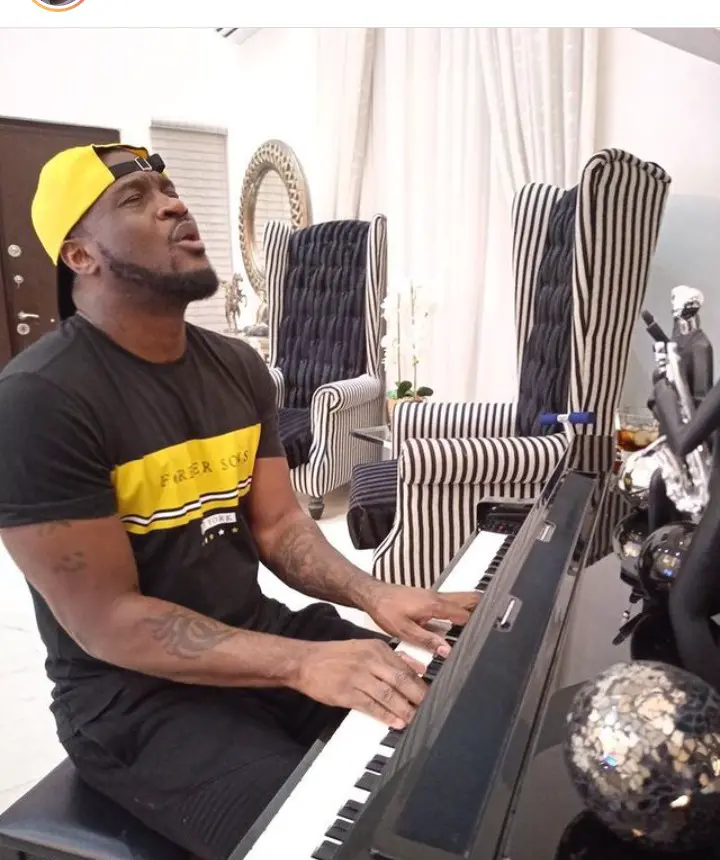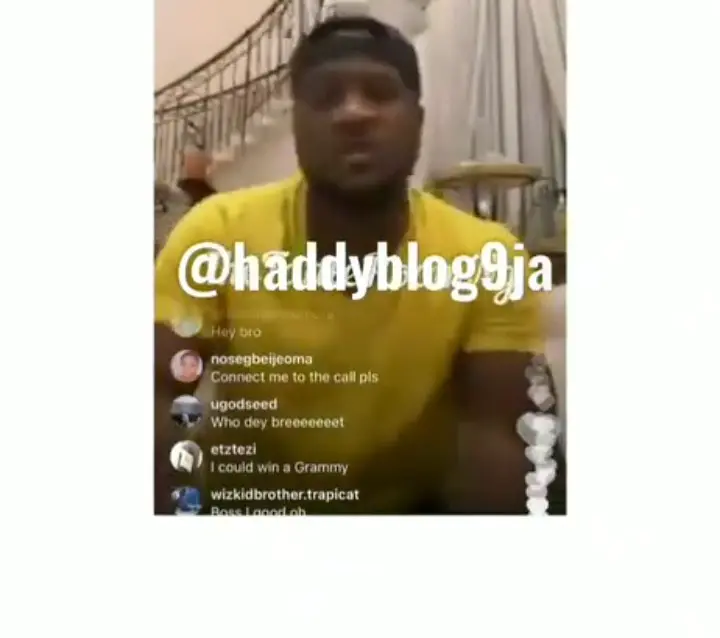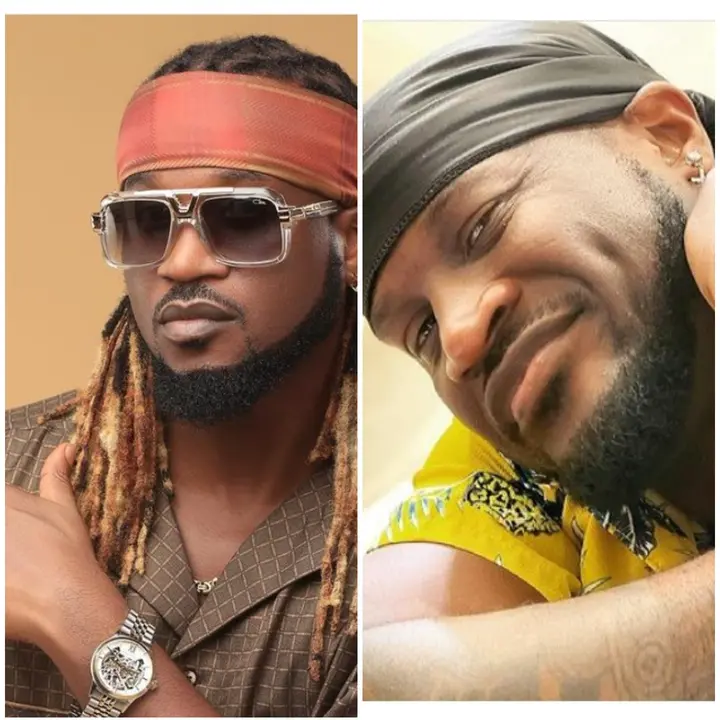 Watch the video below