"Over My Dead Body, I Won't Give Biden Holy Communion Until He Repents"- Catholic Priest
"Over My Dead Body, I Won't Give Biden Holy Communion Until He Repents"- Catholic Priest
Americans have been blasting a catholic priest for attacking Joe Biden with heavy words and telling his congregation that he would never give President Joe Biden holy communion until he repents publicly. It's no news anymore that Joe Biden is a devout Catholic but Father Williams Kosko of St. Henry Parish in Arizona isn't seeing him in that manner, Father Williams said that America elected a Catholic president who is opposed to moral principles proclaimed by the Roman Catholic Church, adding that he is supporting abortion which is a sin and he is against the sanctity of marriage.
As we all know that Biden's adminstration have been showing massive support for Lesbians, Gays, Transgenders and Queers. If you could recall that few weeks ago, Biden threatened to place sanctions on countries that are against the LGBTQ community. Father Williams also blasted Biden on that aspect, saying that he is supporting "gender silliness."
The video that showed the moment this Catholic priest said all these words is currently going viral and even many Catholic members are angry at this priest. Father Williams centered his message on abortion, lamenting the evil that the American society has allowed, including the millions of unborn babies who have been killed in abortion, adding that any of his member who is pro-abortion should repent or their ideas aren't welcomed in the church anymore.
This Catholic priest said that Biden, a Catholic is supporting all of these which is totally wrong. He told his congregation that Biden is welcomed to attend mass but won't participate in communion. In his words;
"No, Over my dead body. I won't give Joe Biden communion, not until he repents publicly because he is a public figure and we all pray for his conversion. I would probably get blasted for thi but it's the right thing to do. Woe onto me if I don't preach the gospel. I'm angry and it's a holy anger."
You can watch the viral video below
Watch Video below;
Check out reactions from angry Americans who were offended by this priest's statement.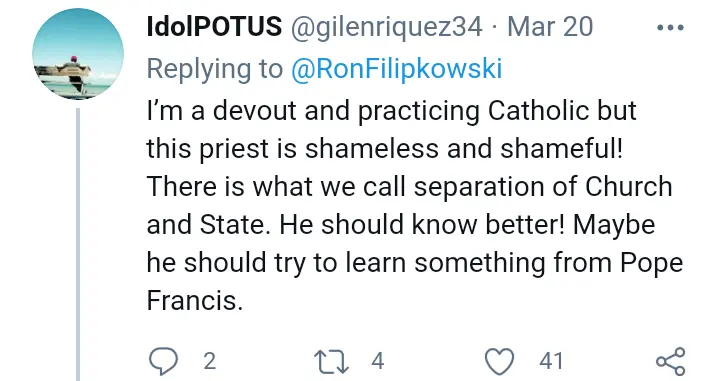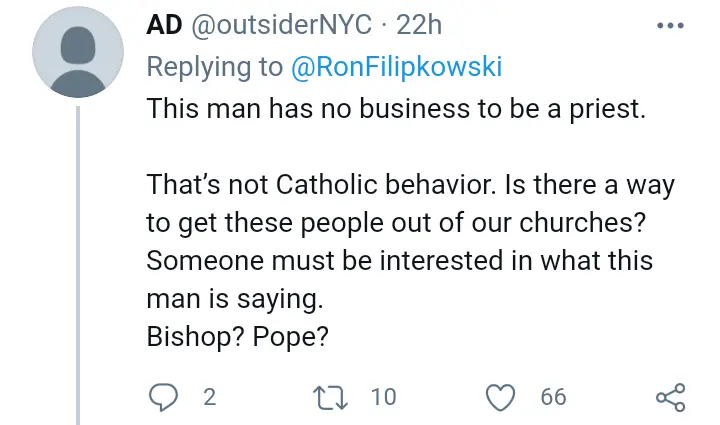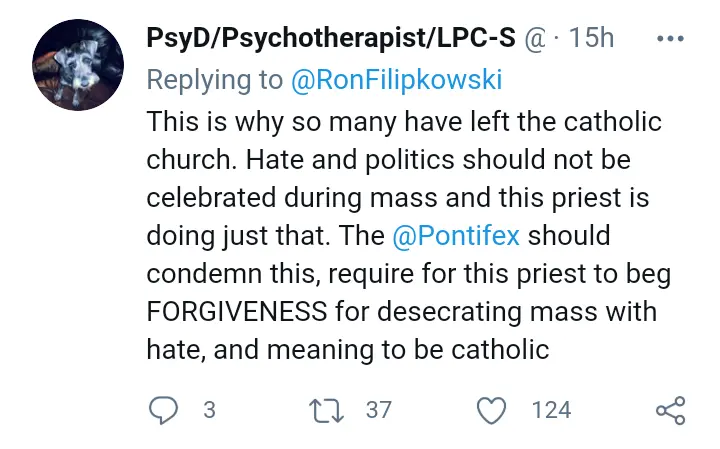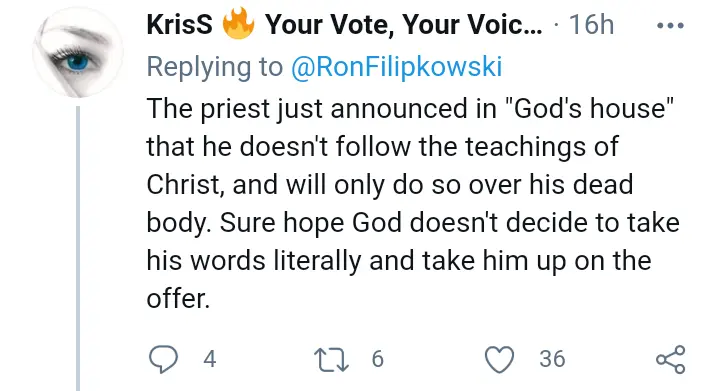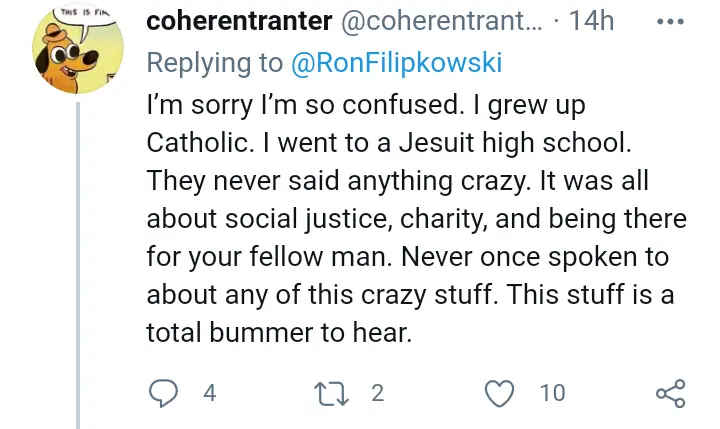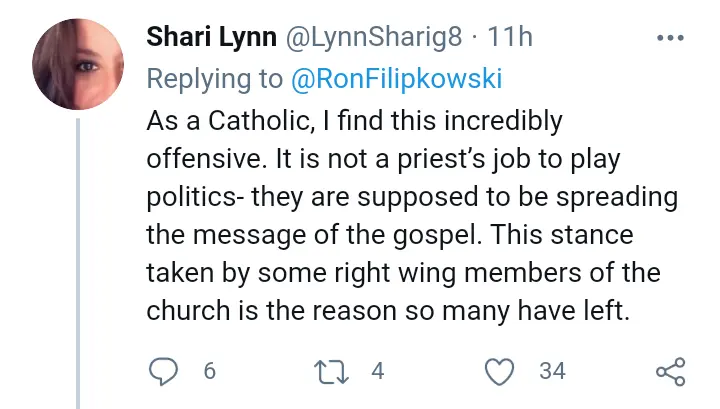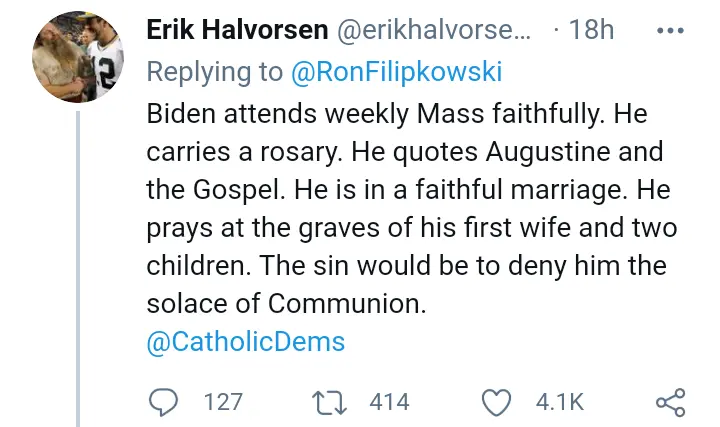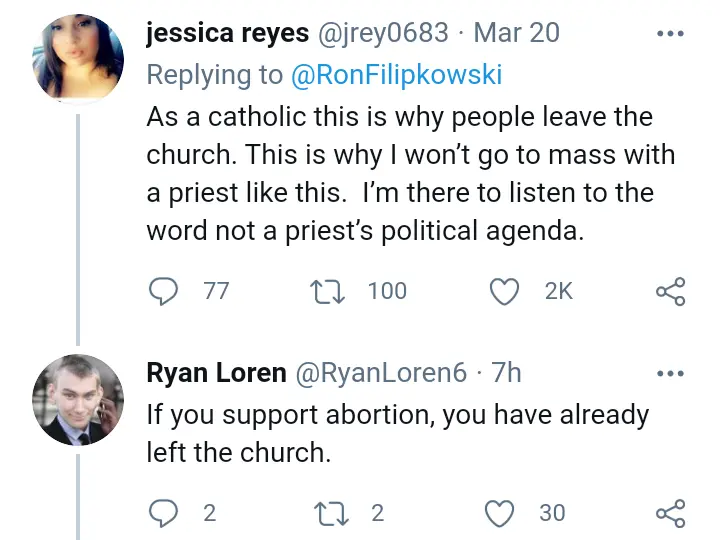 Do you think this priest is wrong to say he won't give Joe Biden holy communion?