"They Have Started Burning Our School Inside Now, Nobody Can Run Inside"- Lady Says As Muslims And Christians Clashes(Video)
"They Have Started Burning Our School Inside Now, Nobody Can Run Inside"- Lady Says (Video)
The situation of things in the country currently is getting many peace-loving Nigerians perturbed. As it seems, these Nigerians are beginning to fear for their lives as some religious rivalries have continued to pop up across the country. Although the federal government has promised that peace will return to all the affected areas soon, their promises have however remained in the papers alone.
If you recall, the Kwara state government closed down some missionary schools in the state over the issue of hijab. Days after the state government closed down these schools in the state, the governor has however decided to reopen them today.
Hours after the schools were reopened, another fight broke out as some Christians were seen fighting with Muslims. These Muslims were seen throwing stones into the said school and church promises. Some other members were also seen engaging in a physical battle today.
Hours after this incident occurred, a lady who got bruises from the said fight spoke to the press. According to her, the Muslim brothers were bent on destroying both the church and the said school. Here is what she said, "We were just dancing and singing and they started throwing stones at us and people have to retaliate. I am injured and other people are injured in their head and these guys started throwing stones at us. They have started burning our school inside now, nobody can run inside. This is wrong stop marginalizing Christians. It is our right, " she said.
This video has attracted much attention so far as many people are reacting to it. The majority thinks that this is wrong. They argued that fighting because of the use of hijab in school premises should be condemned by the governor. They however asked the governor to find a way to settle this matter.
There are a few others who think differently. This category of people is of the view that this is indeed wrong. They however advised both parties to embrace peace now.
What do you think?.
• Do you think that this is wrong?.
• Do you think that Muslim children should be allowed to wear hijab to church?.
• Do you think that Christian children should be allowed to carry pictures of Jesus and Mary to classrooms?.
watch the video;
Here are some pictures;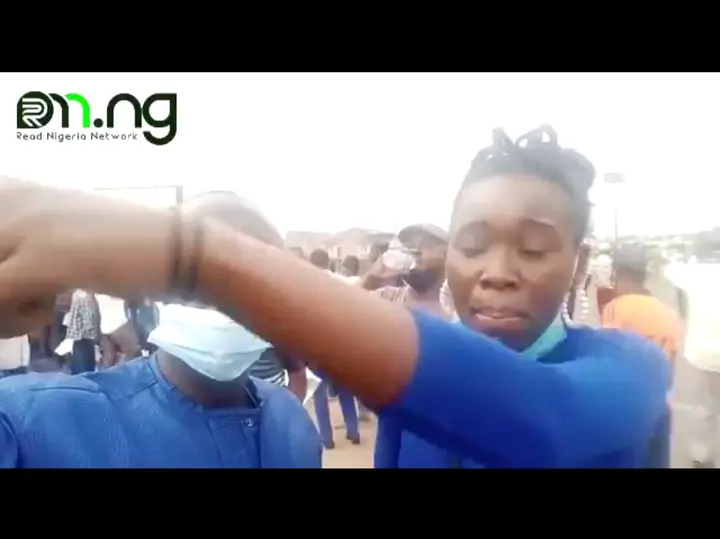 Nigerians are however reacting.
Here are some comments so far;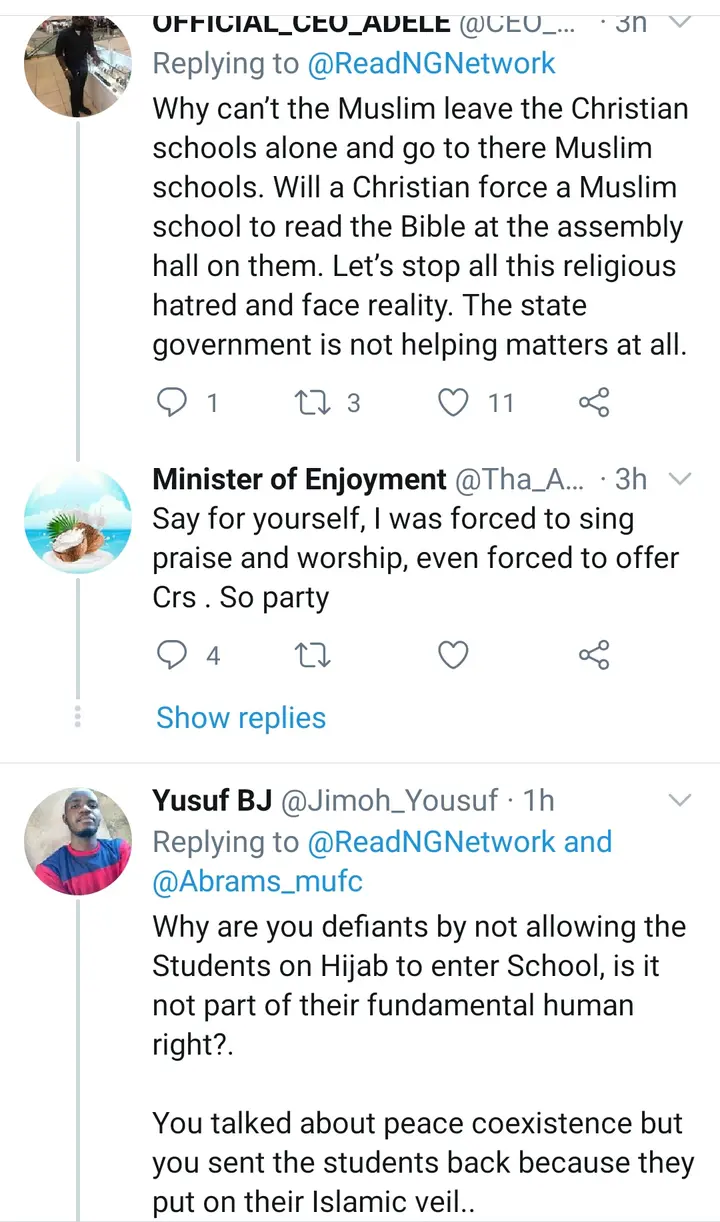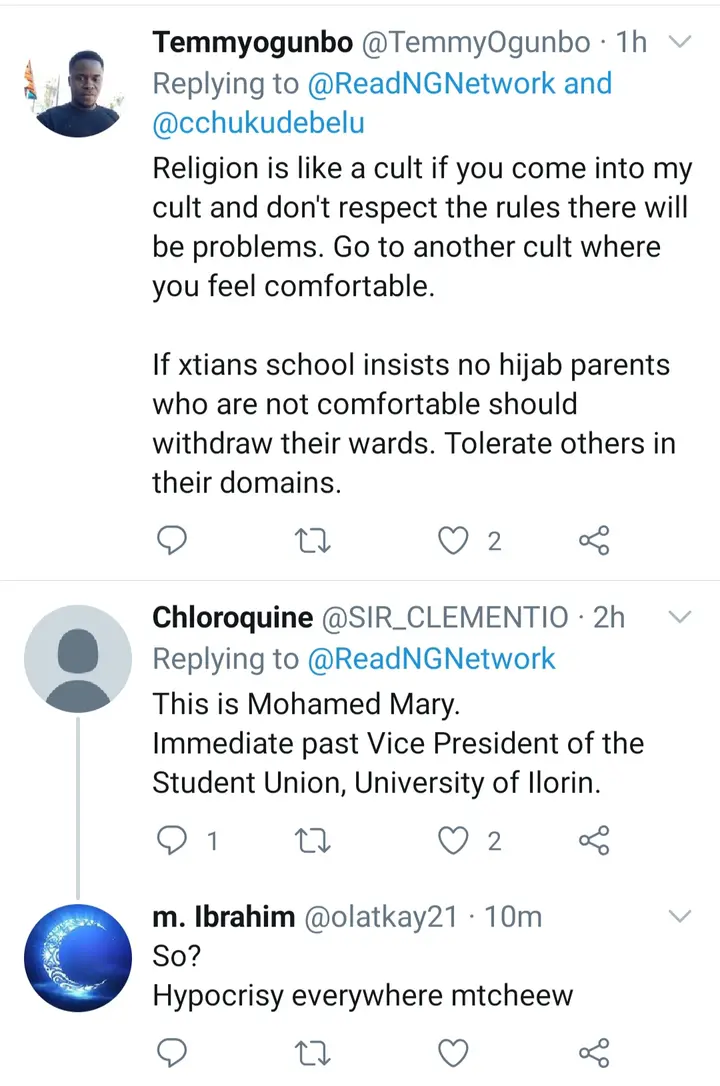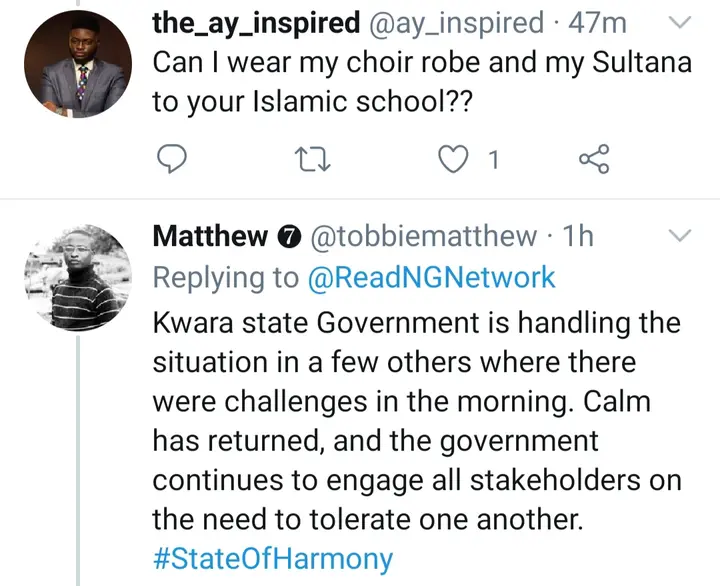 What can you say to this?