If Your Wife Is Traveling, Please Put Pack Of Condoms In Her Bag To Show You Love Her- Lady Advises
If Your Wife Is Traveling, Please Put Pack Of Condoms In Her Bag To Show You Love Her- Lady Advises
The rate at which marriages these days are breaking up has become alarming and these can be traced to the many wrong ideologies that a lot of men and women have about marriage. So many men think that it is normal for a man to cheat on his wife and expects that his wife will forgive him without loosing the trust she has for him.
However, a lot of women do not agree with this very notion that men has towards marriage. They believe it is wrong and are clamouring for a change of such mindset.
A particular woman by the name Gogo has come on her twitter page to dish a very strange advice to married men. She adviced husbands to always put a pack of condoms in their wife's bag whenever they see that she is travelling or going on a tour. She added that it was the right thing to do for a husband who really loves his wife and has her best interests at heart. She also adviced men to stop worrying over a cheating wife so as to protect their marriage which they have invested so much to build. Below is a screenshot of the post: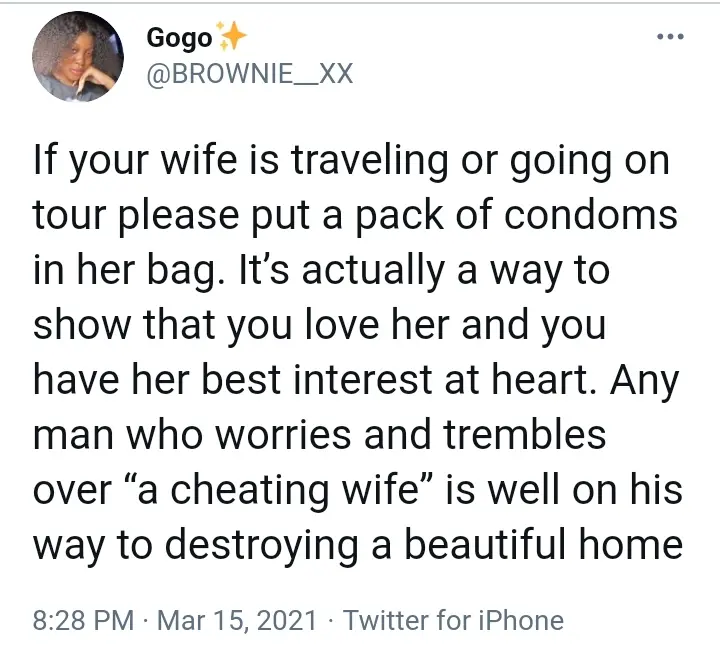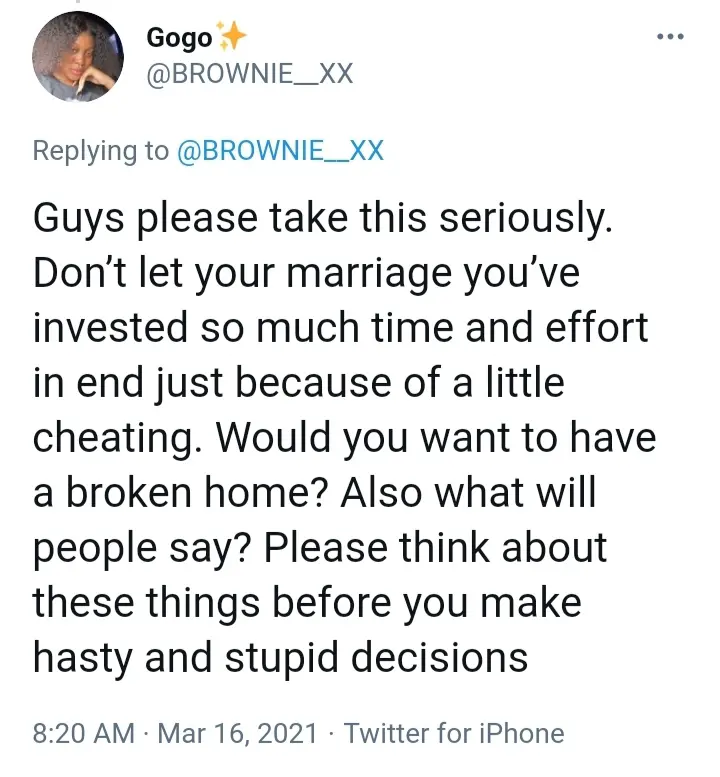 A lot of twitter users have reacted to the post with many who disagreed with what she said. While a number of women supported her, several others condemned her stance via the comment section. See some of the reactions below: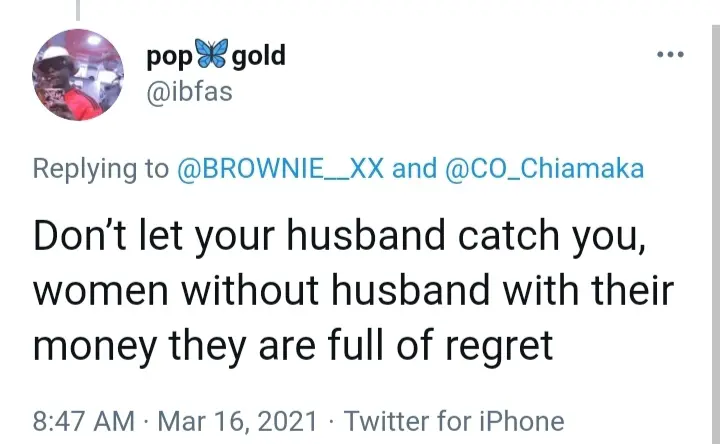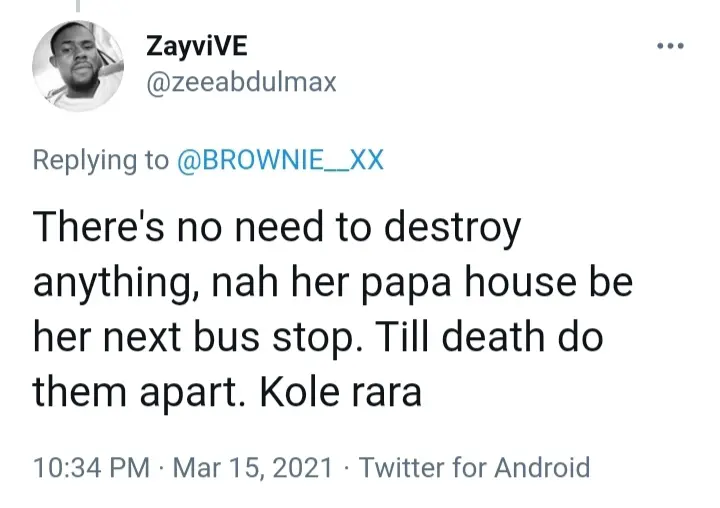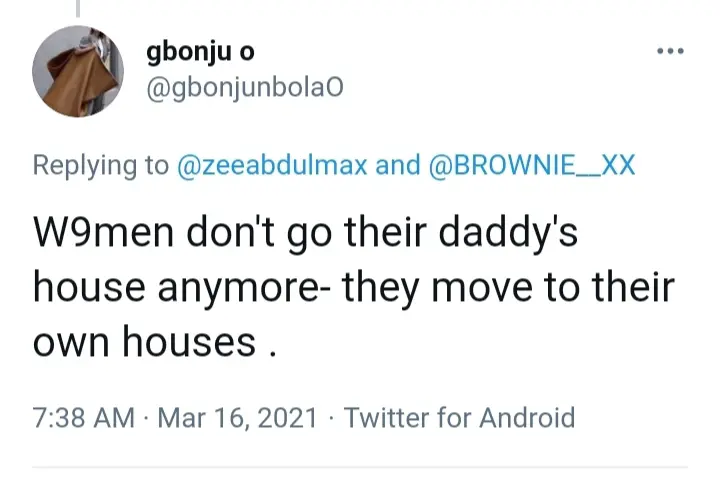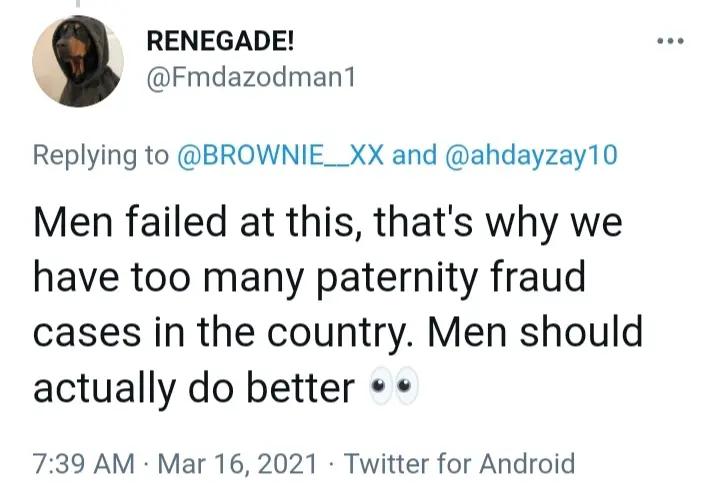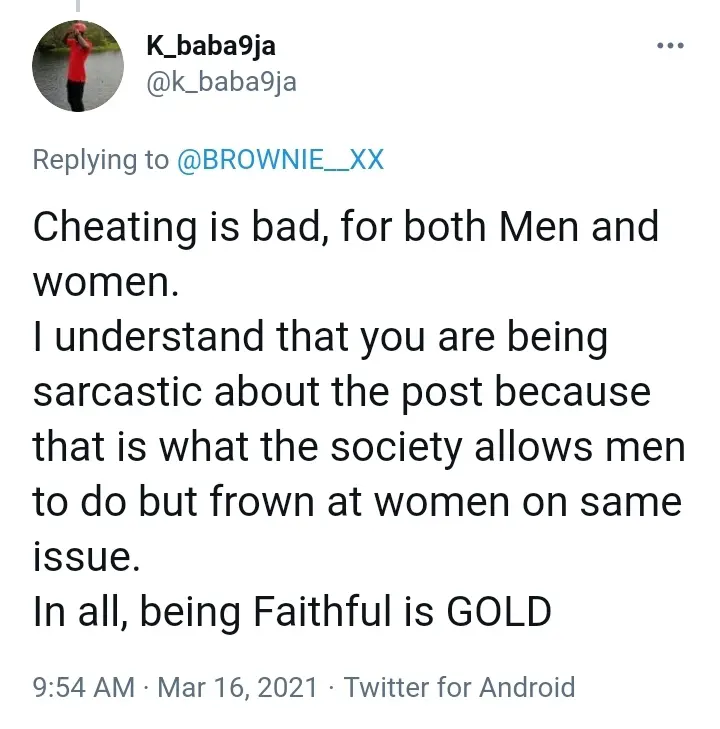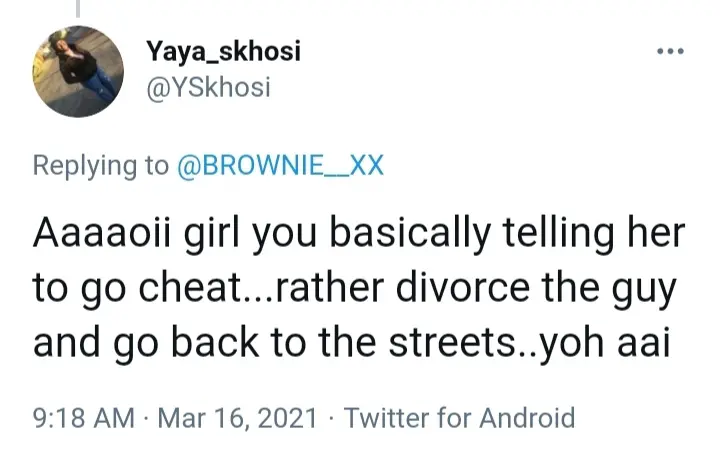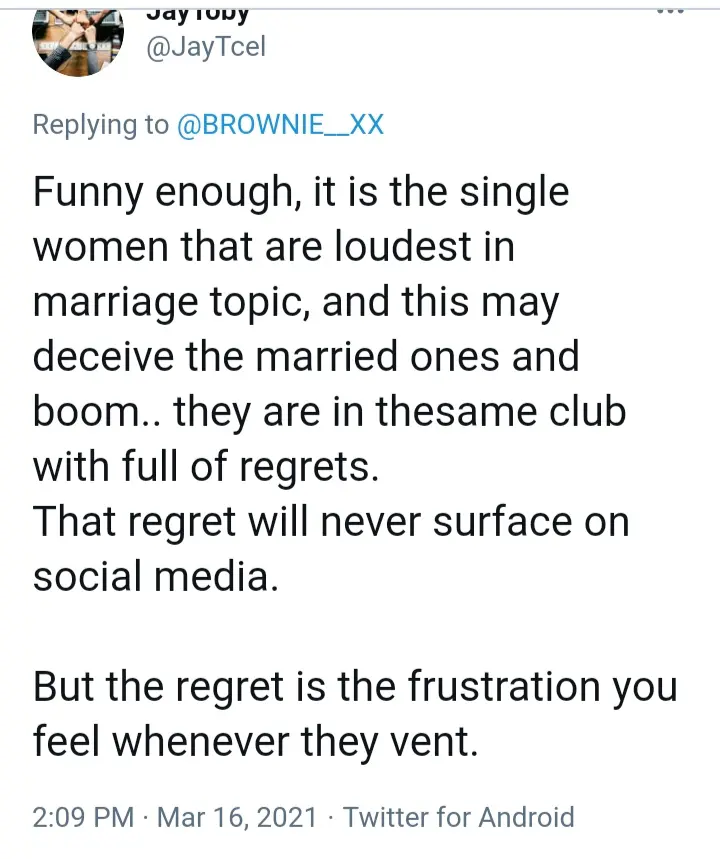 This lady seems to be using reverse psychology on people in the sense that she wants married men to put themselves in the shoe of others so they can know how it feels to support such behaviour.
Recall that few days back, a notable Nollywood figure and veteran actor, Pete Edochie had caused a stir on the Internet after his advice to married women. In an interview with Adakari TV, he had adviced married women to put packs of condoms in their husbands if she suspects that he is going out to cheat. He said this would make the husband to change his mind on what he intends to do. This had rankled so many nerves and set the tongues wagging. Several women had poured their outrage over what he said on social media using different posts to discourage his advice.
I myself will never encourage Infedility from anyone irrespective of gender. This act diminishes thier love for each other and results to the loss of trust between the couple. When all these are lost in marriage, it could lead to collapse.