Watch: Standard Bank Customers Storm Bank Demanding For Their Money
As standard Bank is busy battling with system glitches which has resulted caused customers funds to be deducted twice and some south Africans who had money on the bank before, but now their bank account is recoding zero balance.
The incident was so terrible that more than hundreds of south Africans took to their various demanding explanation from Standard Bank why their money have to vanish from their account.
However, a south African man posted telling his fellow South Africans that standard Bank customers has Storm the bank demanding for their Money.
Watch Video below;
Below are some reaction by South Africans on Twitter;
@pm
They r angry n furious and gatvol that Standard Bank refused to five him a loan where as he is been banking with them 4 30 yrs and also making business with them.
He got it at Capitec. He has R50 in the business account but can't access it. They wanted proof of payment etc.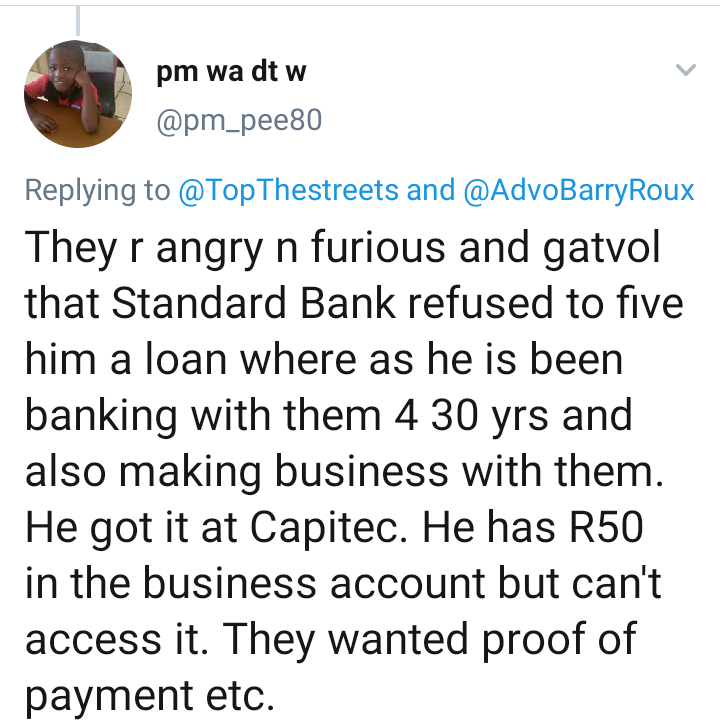 @Kreg
No. He is just adding on about how standard bank has been giving him poor service abot when he applied for a business loan was rejected but capitec approved and he been banking with standard bank for some time. The money in his business account is his. He wants access to it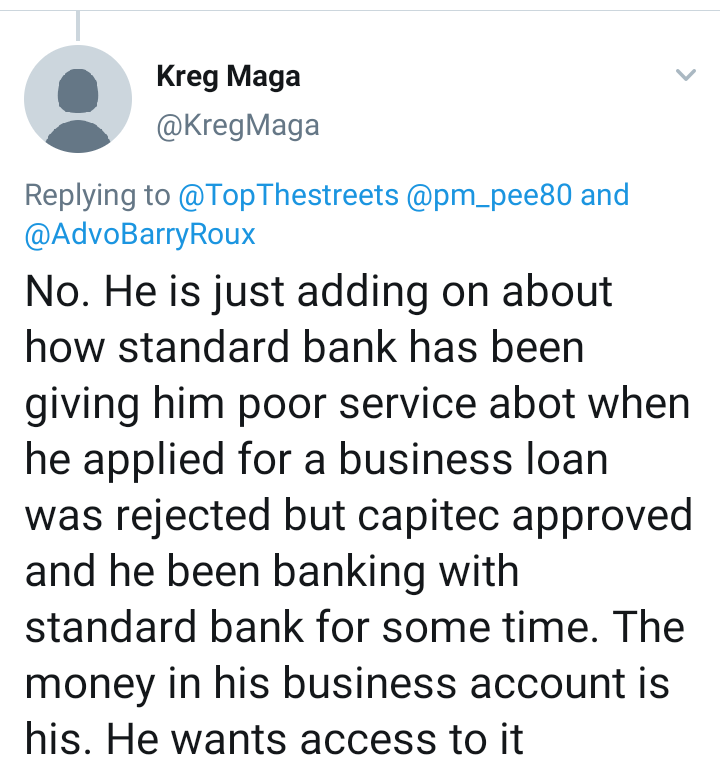 @kara
I don't see anything wrong with this…they asked for loan from STD bank as customers, got declined, capitec helped now they have been taken back and forth for the money that is theirs since the 24th, today ke di 4… let it sink in.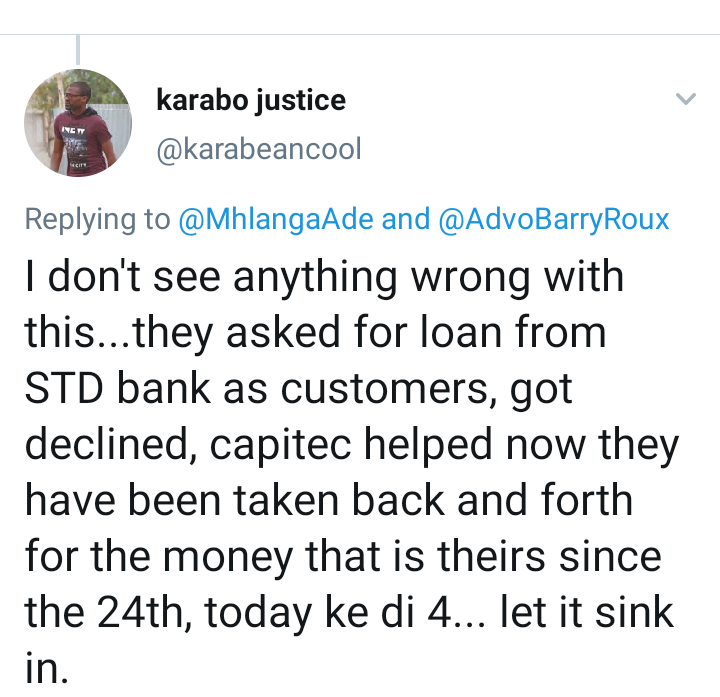 @Sp
Bro I can't think of any reason the Manager isn't defusing the situation right now he's busy laughing standard bank should fire this guy he's useless he's only duty on this matter is to diffuse the situation and explain to customers Fuck!!! Iam Pissed Manager is not helping