South African Police Officers Arrest a Nigeria Man for Operating illegal Drugs Manufacturing in south Africa
A Nigerian Nationals has Allegedly gotten more than what he bargained for after he was apprehended by South Africa police officers for the offense of operating illegal drugs manufacturing factory in De duer south Africa.
The information was First disseminated on Twitter by a popular south African social media influencer, but she did not Reveal the identity of the Suspects.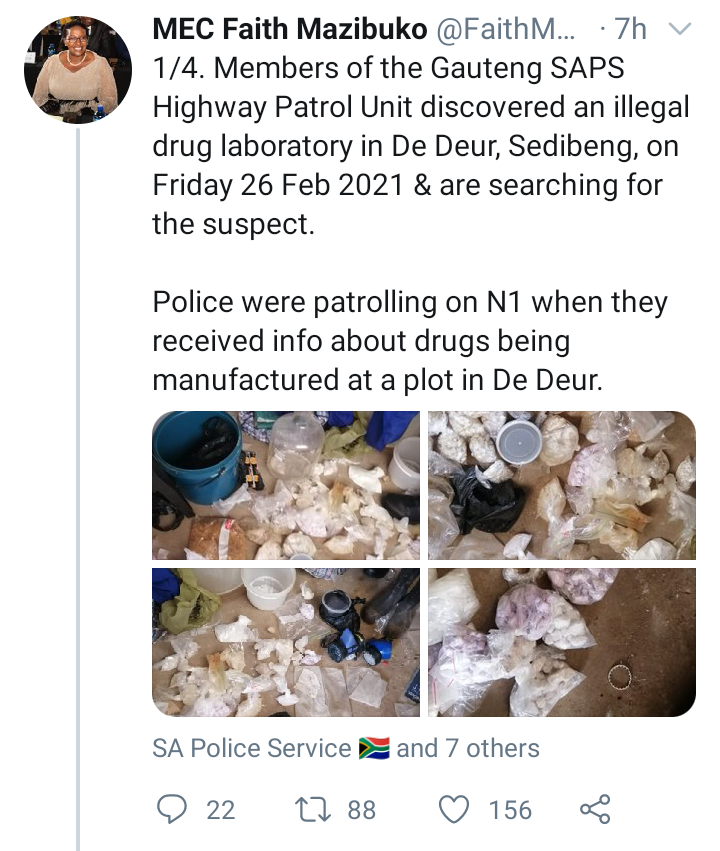 see his identity below with handcuffs
Upon investigation a south African man then Reveals that the suspect that was arrested for illegal drugs operations was a Nigeria Nationals.
According to him;
The arrested man is a Nigerian national that has overstayed his visit in South Africa since 2010 the case has been opened and the Landlord is not yet found the police are still investigating on how the drugs get to be in that area for so many years without notice.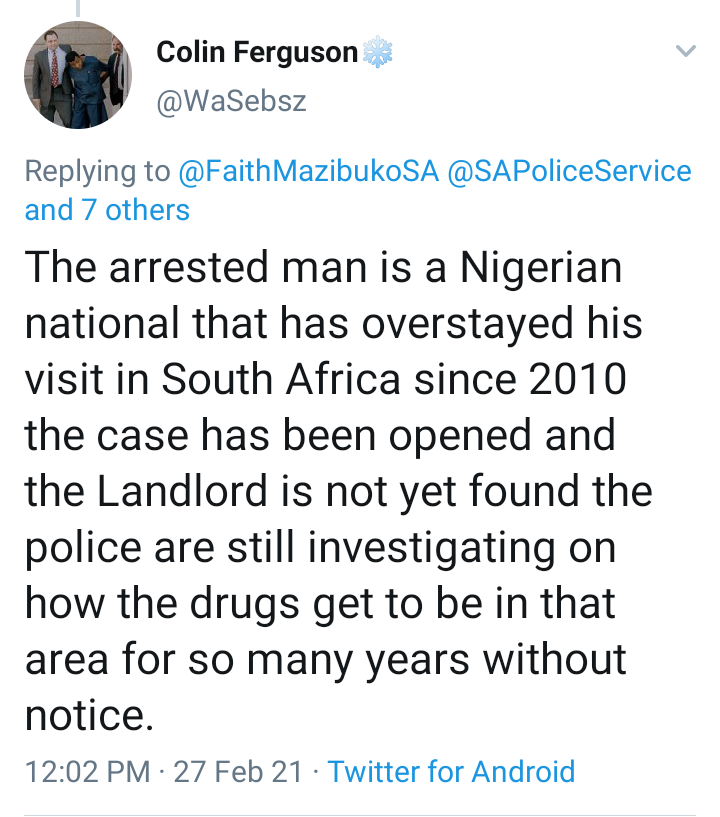 What can you say to this?