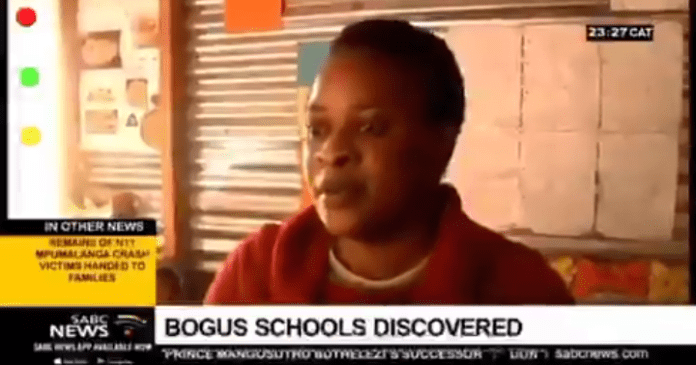 Zimbabwean Woman Who Came to South Africa, Open Bogus School For Zimbabweans Children Caught
A foreign National from Zimbabweans has allegedly gotten More than what she bargained for after her illegal activities carried out in south Africa was Allegedly uncovered by South Africans.
In the video footage that is currently making sensation on the social media especially Twitter, Reveals that the woman came from Zimbabwe to South Africa and he opened a bogus school for Zimbabweans Children in south Africa bypassing the lawful procedure.
The information was disseminated on Twitter by a South African man
According to him;
All the way from Zimbabwe to come and open bogus school for their Zimbabweans children.
Watch Video below;
Below are some reaction by South Africans on Twitter;
@kat
IDC, they come here and do illegal sh#t in our Country and we should welcome them even if they break the Low?
@Lolo
@DBE_SA they don't even who you are why are you people harbouring undocumented African migrants to turn our country to this Bullcrap this is far as the villages