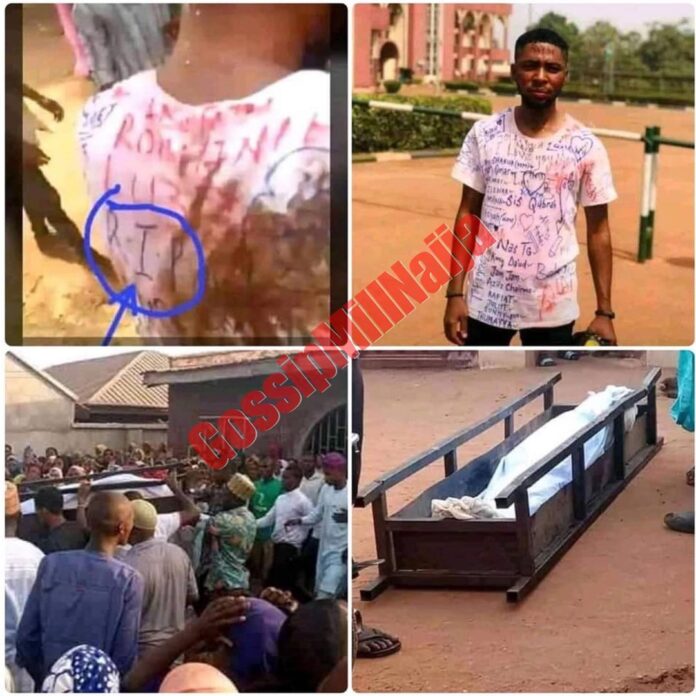 So Sad!!! While this young man was celebrating his graduation, an unknown person wrote R I P on his back. The next day, he had an accident that took his life!
In every thing You do trying to be extremely careful and be mindful of the can of people who you are celebrating with, because not everyone that Rejoice with you actually wish you well in Life.
It is a sad news that a young boy who just graduated lost his life to accident after an anonymous wrote rest in peace at the back of his clothe while celebrating.
Pay Attention: Couple Who Were Making Out in a Room Got Stuck Together (Video)
What can you say to this?