Donald Trump gives farewell speech before leaving the White House.
The outgoing president of America, Donald Trump gives his final and farewell speech before leaving the White House.
According to the speech, Donald Trump urged Americans and her Government not loss the honor and respect the country has acquired for long and his administration has ensured it's sustainment.
Donald Trump gave a survey of all his exploit and attainment during his regime as the president of the United States of America.He said one of them was the restructuring of the US military, launching of space craft, killing of the world notorious terrorist and the peace and unity enjoyed by the American citizens and the life and safety without blood shedding and violence enjoyed by the citizens.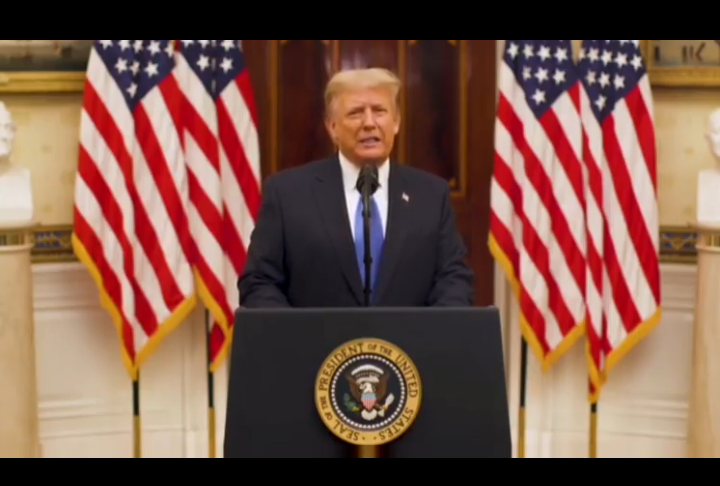 Donald Trump also claimed his government was a government that gave attention to the voices of the people and allowed their voice to be heard..
What do u say about this..Was he such a wonderful president?
Please comment below and follow us to get more updates.
Watch Video: